Are you looking for something fun to do to get into the holiday spirit this year? Well, the Holiday Express train, is back for the first time in a while. This magical experience may be just the ticket if you want to try something new with friends and family this year.
We have included all the information needed for departure times and links to purchase tickets. November 25 will be the first ride available, and is now stationed at the Oregon Rail Heritage Center in southeast Portland. Join Santa Claus and his elves for a magical ride until December 18, 2022.
The Holiday Express Train Departing From Portland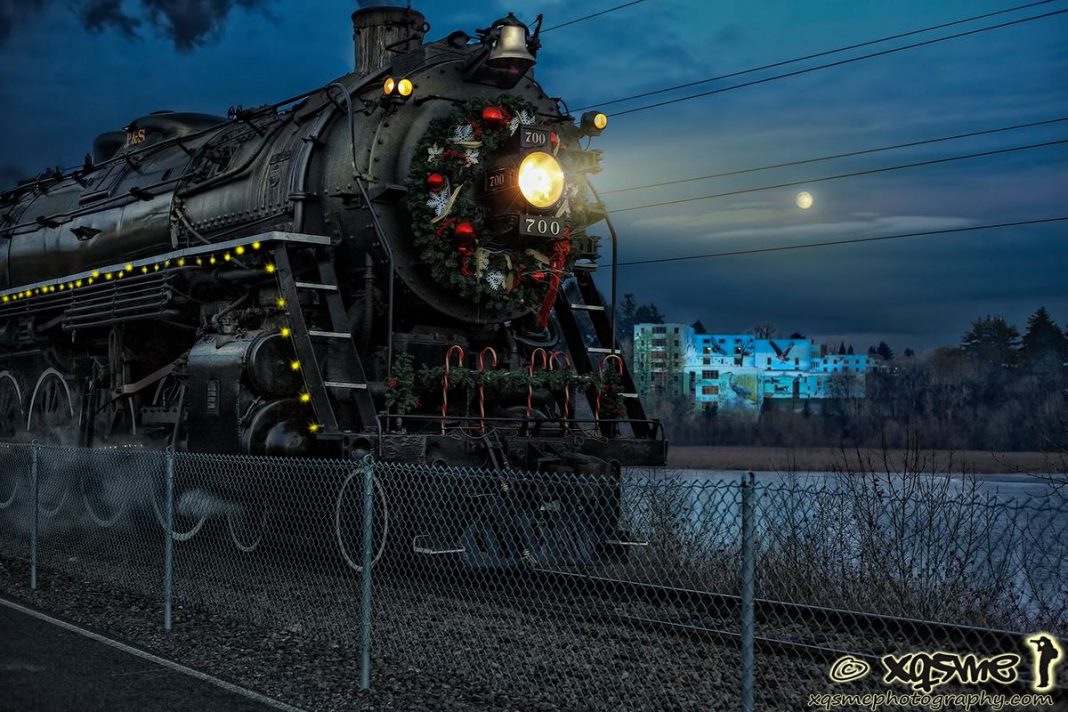 Trains depart on time – please arrive at least 20 minutes before your scheduled departure.
All Trains depart from OREGON RAIL HERITAGE CENTER (2250 SE Water Ave. Portland, OR 97214)
Each round-trip takes approx. 40-45 minutes.
Be on time! Holiday Express trains depart at the advertised time.
Arrive at The Center at least 20 minutes before your scheduled departure time.
Trains travel on the Oregon Pacific Railroad along the Willamette River in SE Portland.
Trains are heated. Wear comfortable outdoor clothing.
All passengers MUST check in at will-call, located inside the Center.
Santa will be on each train to celebrate the season.
The interiors of the passenger cars are decorated with garland, ornaments, and lights.
Daytime trains offer a variety of scenery and a chance to see wildlife.
Early dusk trains offer a great chance to see the train decorated with lights.
Restrooms, parking, and refreshments available at the Center.
Train concessions, t-shirts, videos and toys on sale.
Image courtesy of Ben Arboleda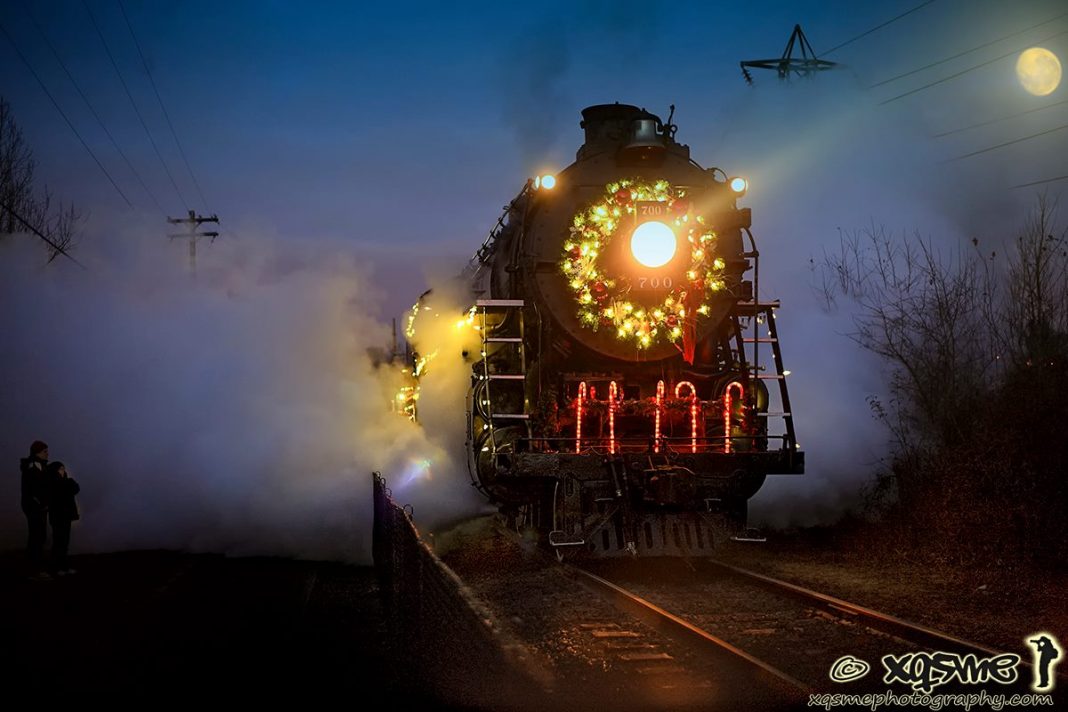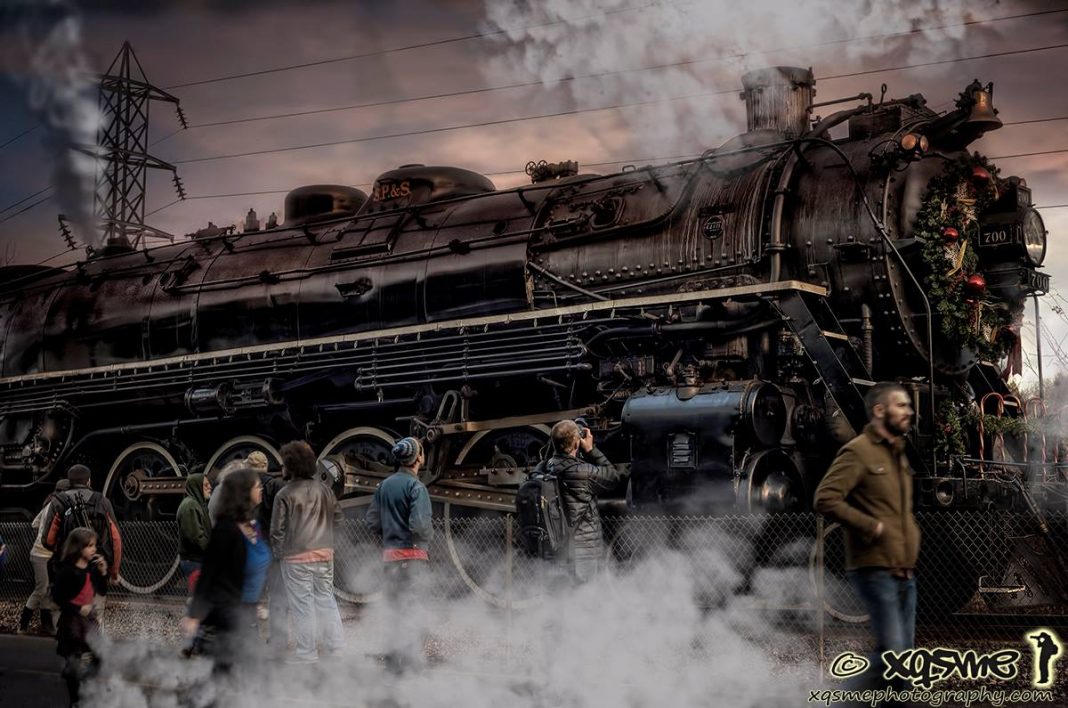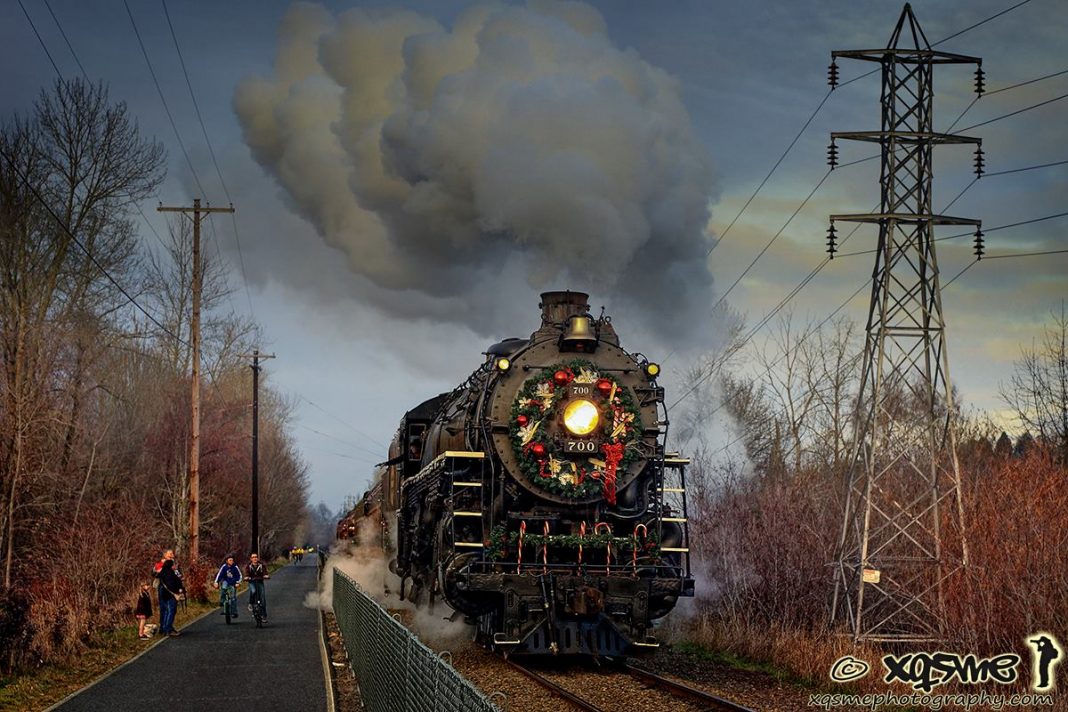 We'd like to thank Ben Arboleda for the incredible images he allowed us to use in this article. Arboleda is a photographer in the SE Portland area and has been in photography for more than 20 years.

The Holiday Express runs November 25 through December 18, 2022; $28 for adults, $23 for kids or $92 for a family of four; buy tickets online at orhf.org or call 503-233-1156.