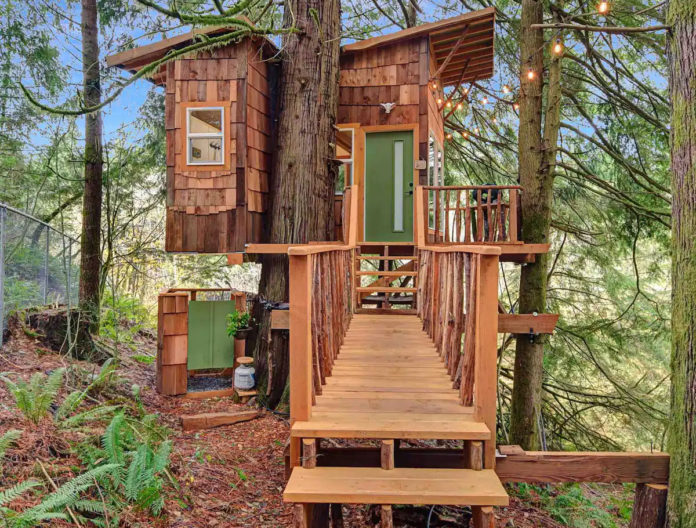 Looking to get out into nature without having to pack a tent and a carful of supplies for camping? About 40 minutes East of Seattle, Washington sits a gorgeous treehouse cabin in stunning old growth forest. This cute cedar shake cabin offers up big views, and is the perfect retreat for those looking for a five day getaway from big city life.
Cozy Acres: Cedar Falls Treehouse In North Bend, Washington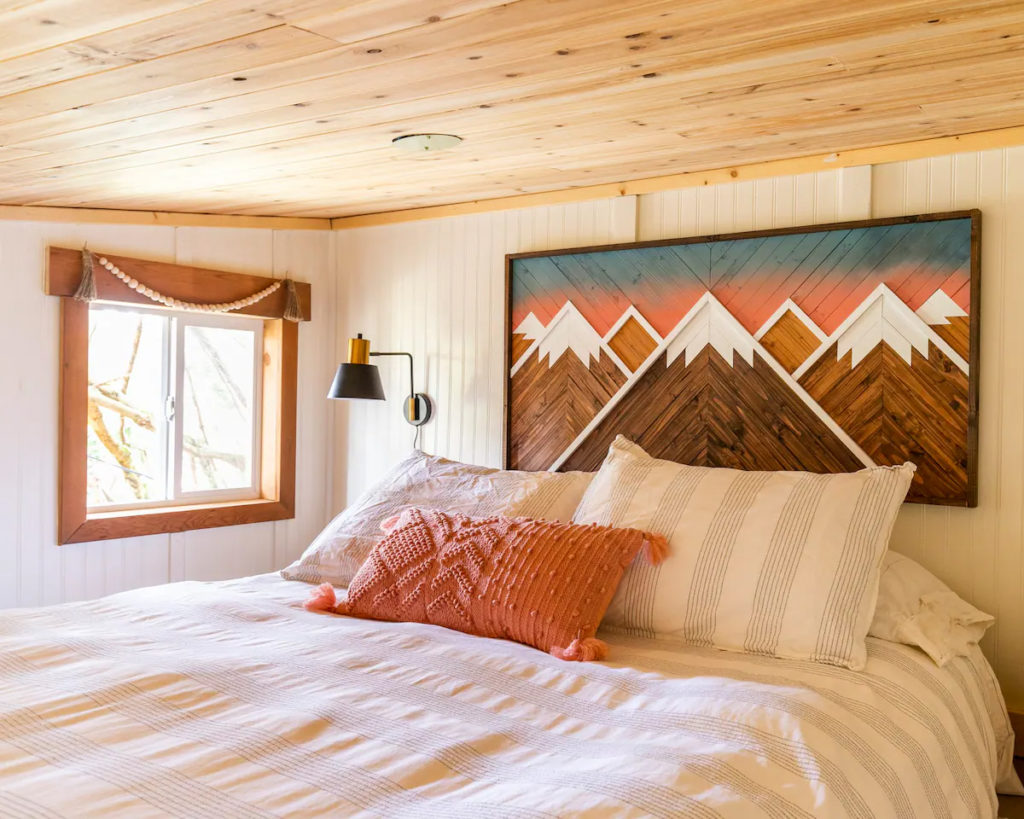 We love nature, but not everyone is in to camping. For those wanting to get into the great outdoors without sleeping in a tent or trailer, a cabin is a great choice. Guests who stay in this 150 square foot space love the big picture windows, sleeping loft, and massive 100 inch screen projector for watching movies at night.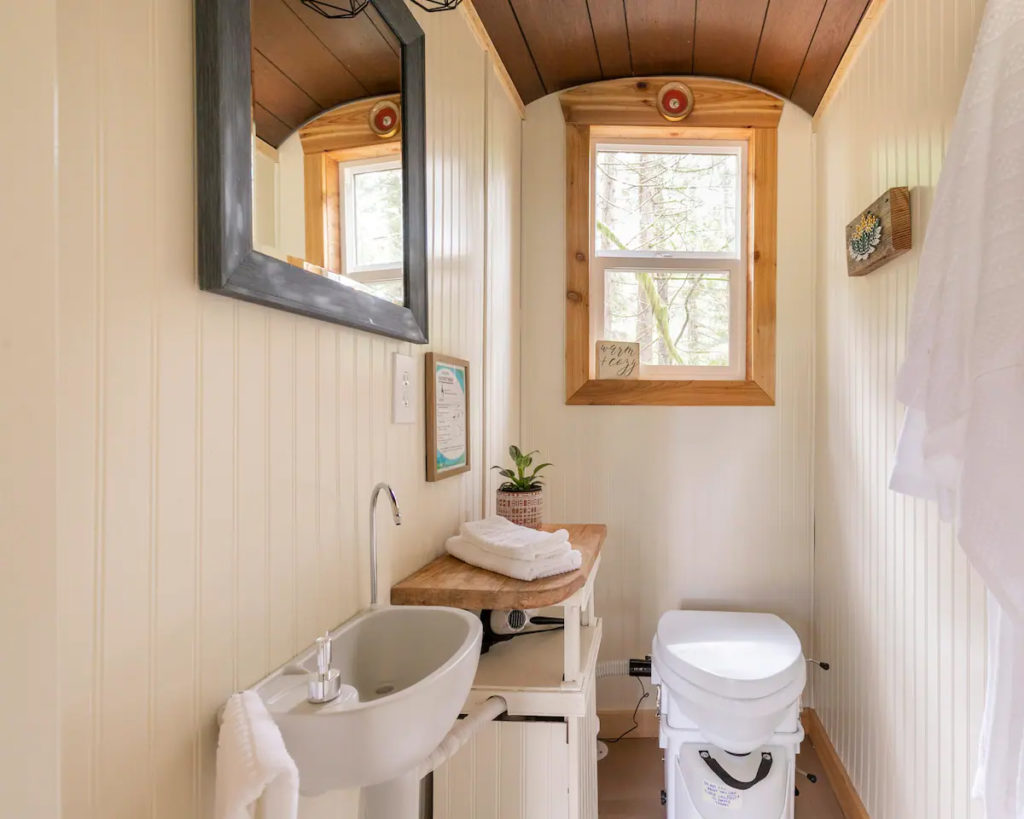 The cabin has a small kitchenette, an indoor bathroom with a composting toilet and pump sink, and a hot water outdoor shower for those looking to get up close and personal with nature.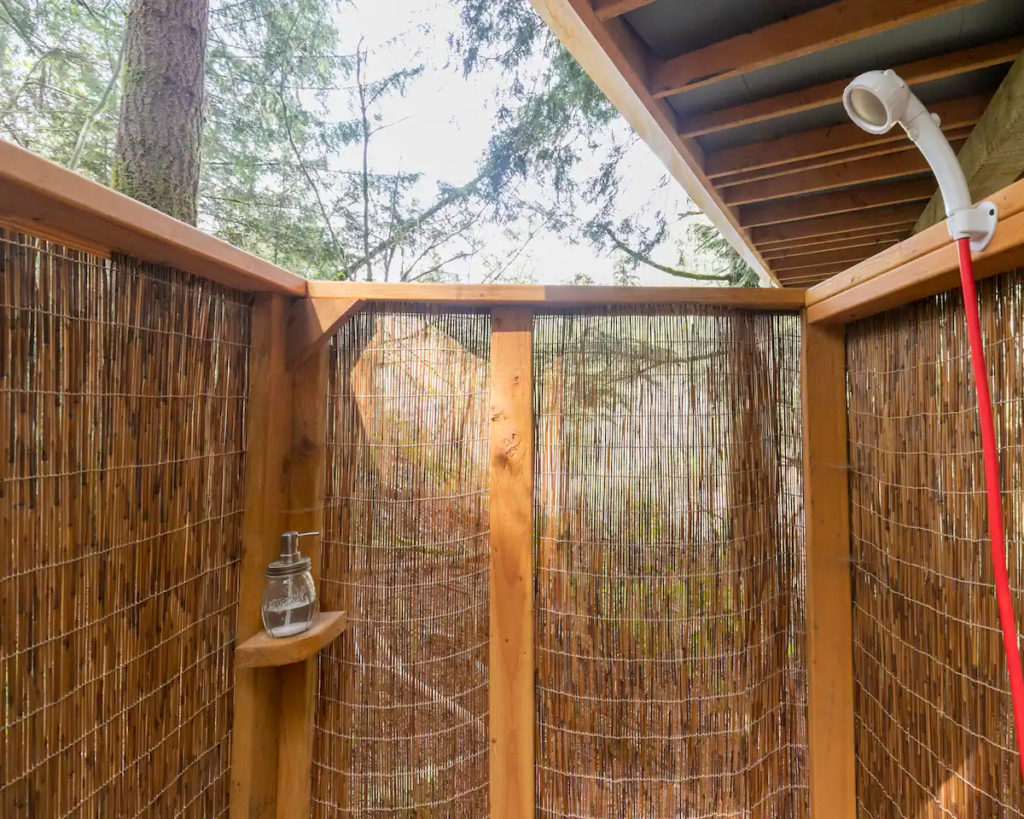 Take your meals outside to the wrap around deck and warm up by the propane fire pit as you gaze up at the towering old growth trees.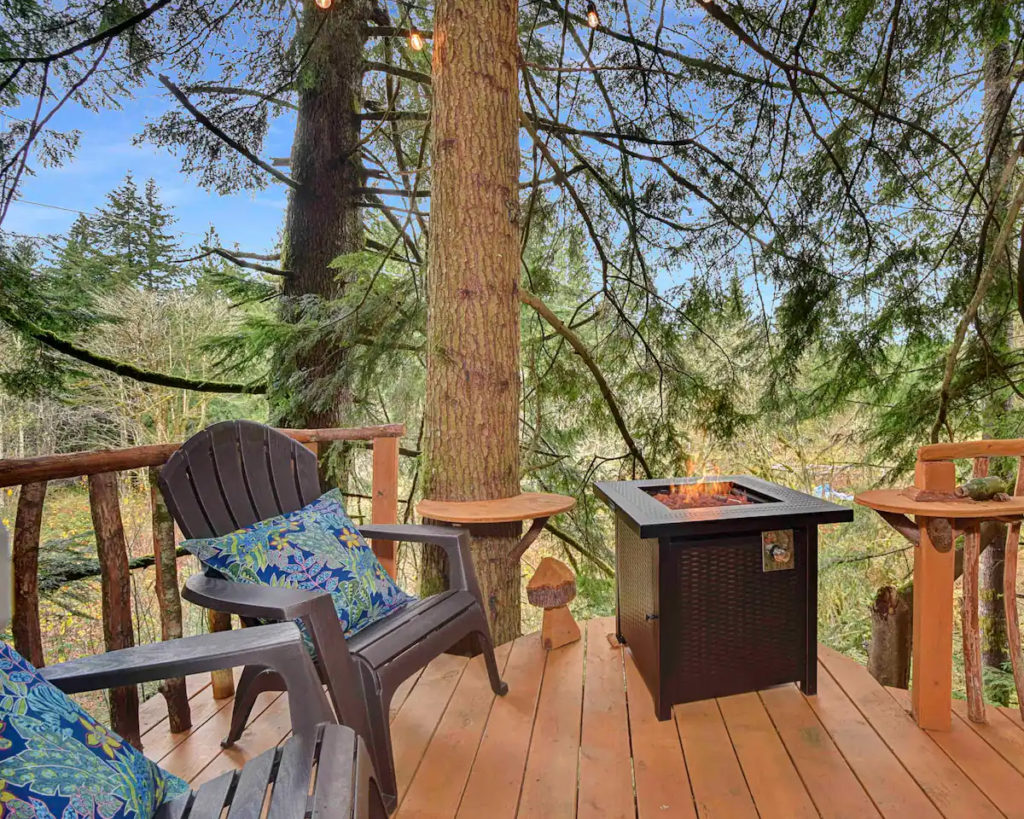 What a great way to spend time with a loved one!
Treehouse Information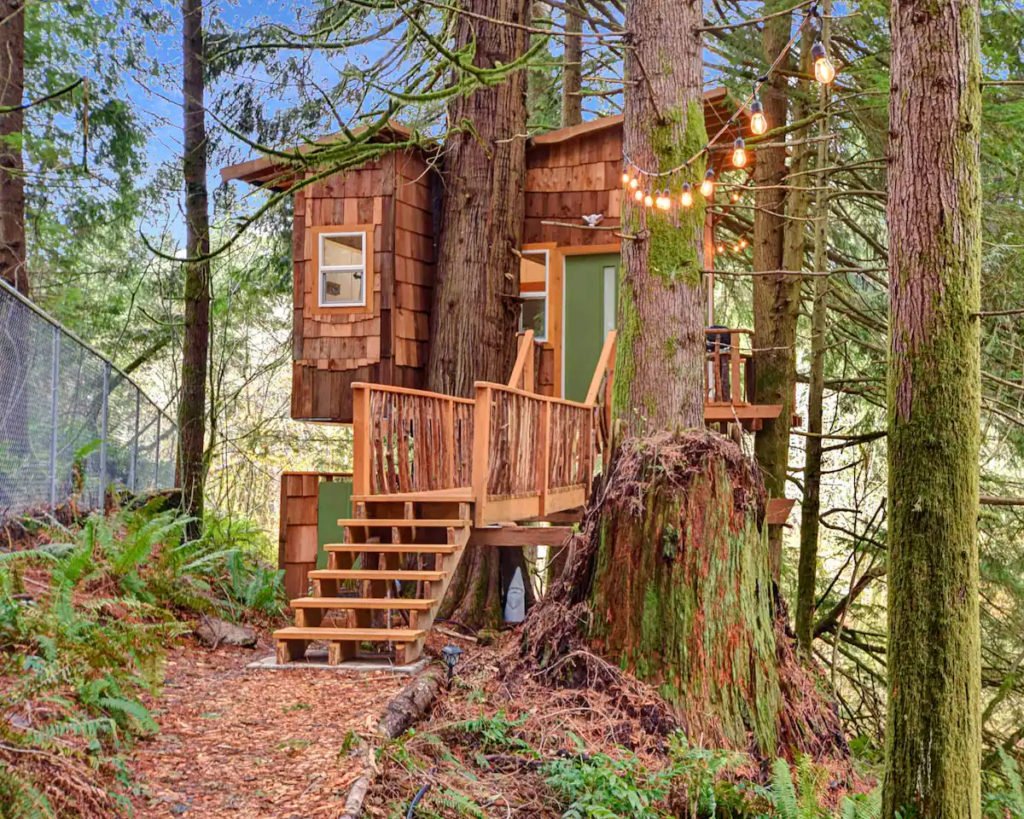 Currently the treehouse is only available to rent for stretches of 5 nights, and cannot be rented for a single night.
The cost at the time of writing this article is $285 per night, or $1,683 for a five night stay, including service and cleaning fees.
The treehouse has some natural bounce and sway as it is attached to trees, which sway with the breeze. If a wind storm is forecasted, your stay may be cancelled.
If you're looking for awesome treehouse cabins to rent in Oregon, check out this Treehouse Resort, The Tokin Tree Airbnb, this magical treehouse in Northwest Oregon, and the Heartland Treehouse in Langlois, pictured below.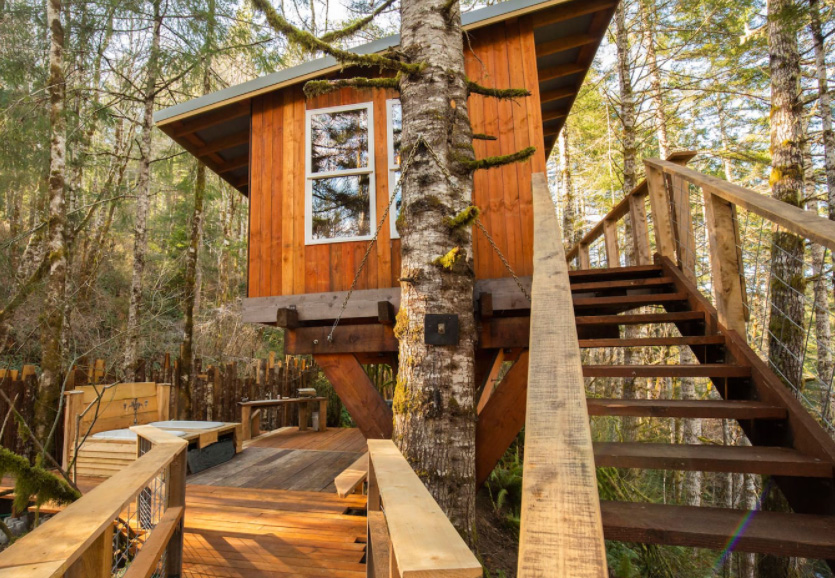 Have you ever stayed in a treehouse before? What's your favorite cabin to get away to? Tag the friends and family you want to go with!