If you're looking for a gorgeous Airbnb surrounded by nature near Eugene Oregon, this is the perfect luxury getaway. Just 20 minutes from downtown Eugene, this cute cabin is surrounded by woods and offers expansive views of the valley.
The Cute Luxurious Getaway Near Eugene Oregon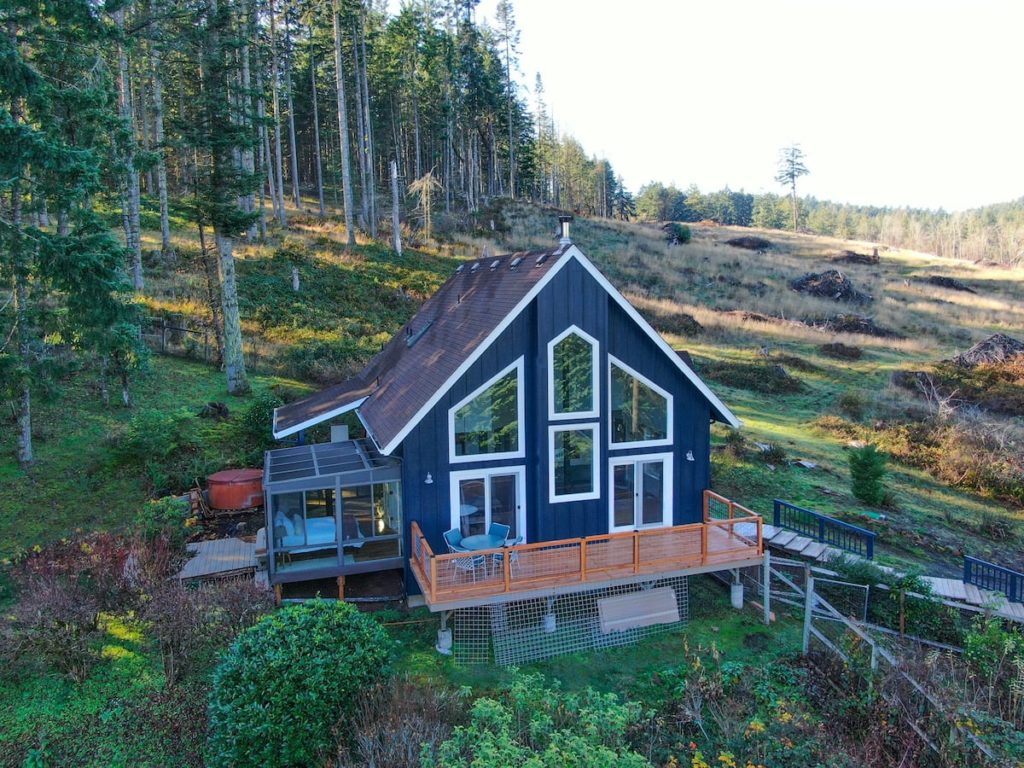 Wondering where to stay in Eugene Oregon? If you need to get away from city life for a while, are visiting Eugene, or want to take a romantic getaway with a loved one, the Luxurious Getaway Airbnb is a great spot to relax in the quiet of the mountains.
This cute Airbnb near Eugene Oregon has a large deck with awesome views of the surrounding area, as well as a hot tub to relax in with friends and family.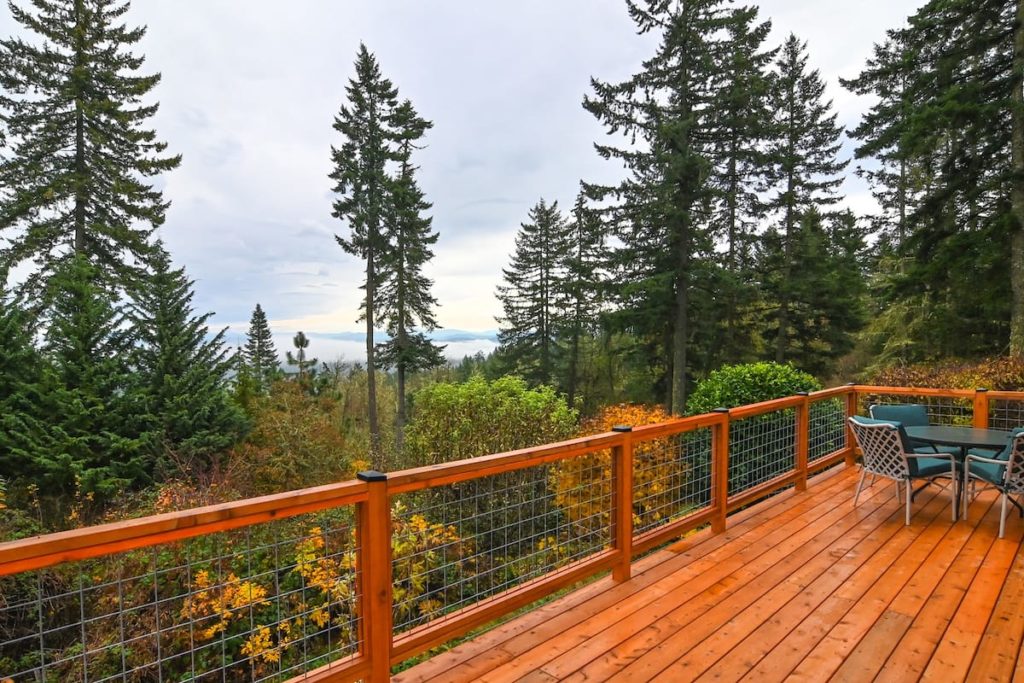 The cute luxury home is a chalet-style two bedroom, two bathroom house. It sleeps up to seven people (up to four adults, and three children).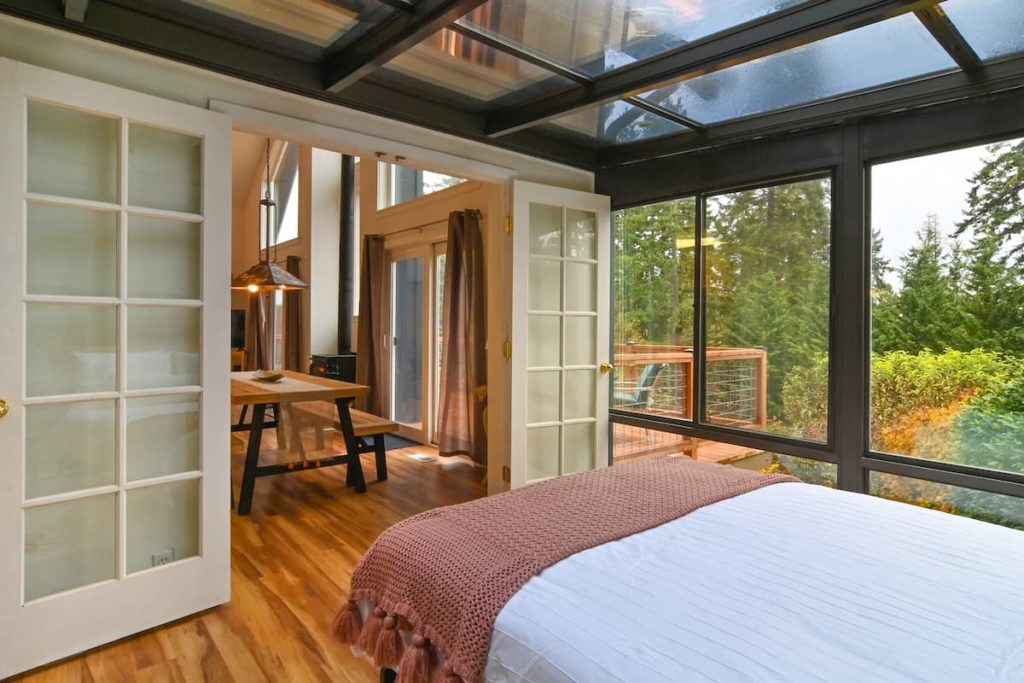 Our favorite part of this house is the atrium bedroom which is surrounded by windows and views of nature.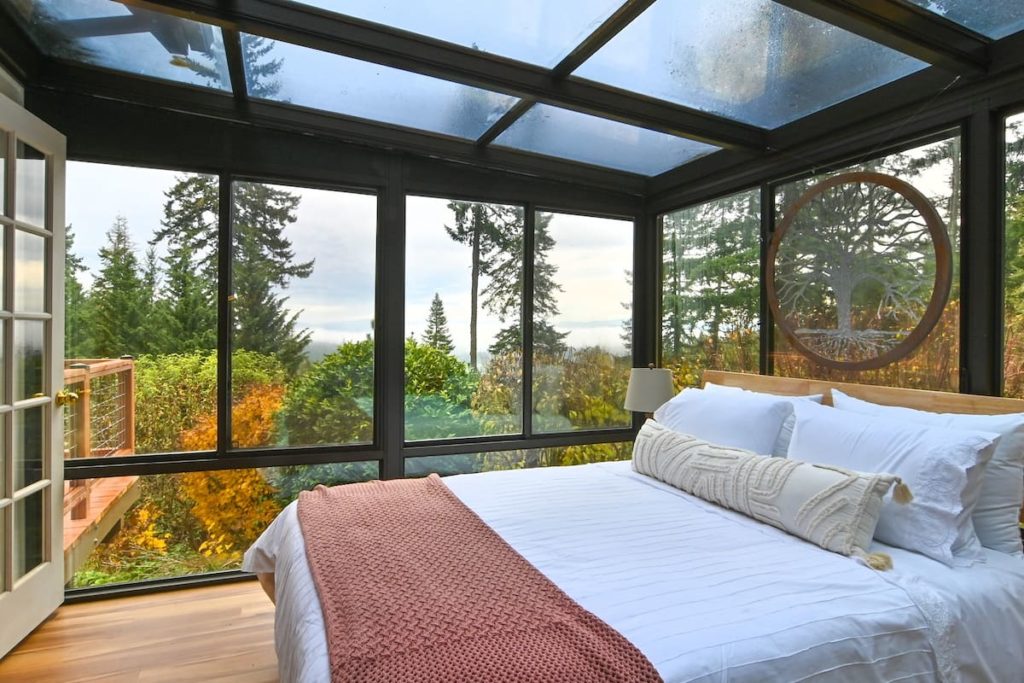 There's also a small deck with a hot tub directly off of the atrium bedroom.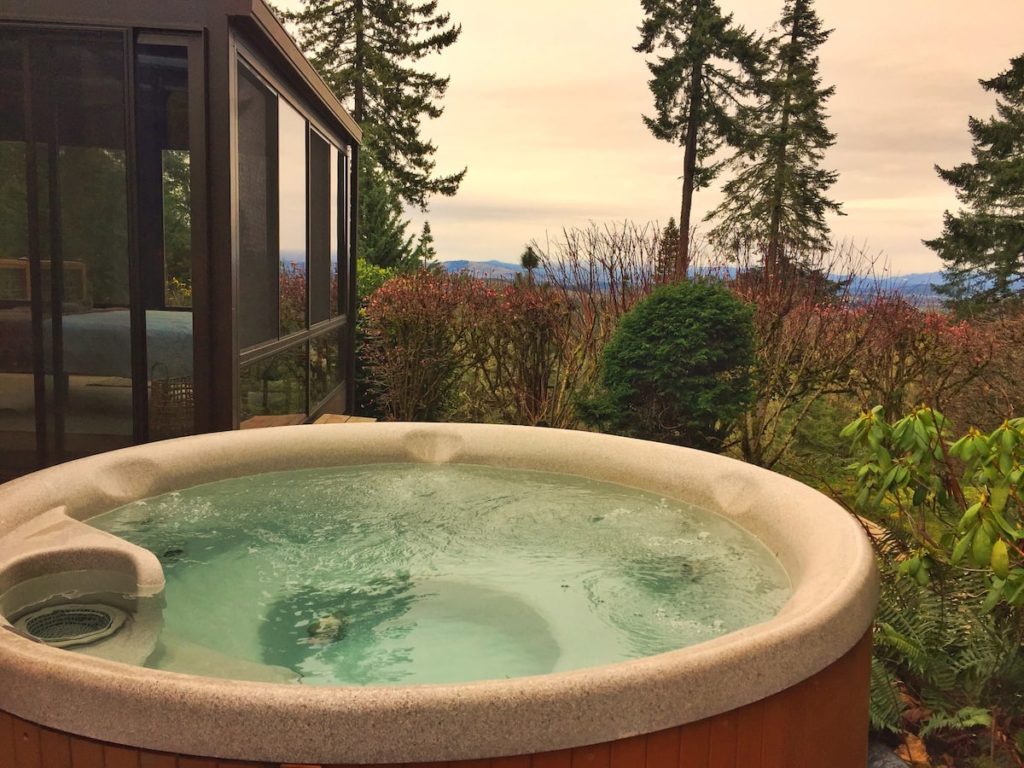 Another bedroom upstairs is large and has a private bathroom with a shower and walk-in closet. There's also a loft with a daybed and awesome views of the tree-tops, making you feel as though you're in a treehouse. The loft area is stocked with books and games, so there will always be something to do, even on rainy Pacific Northwest days.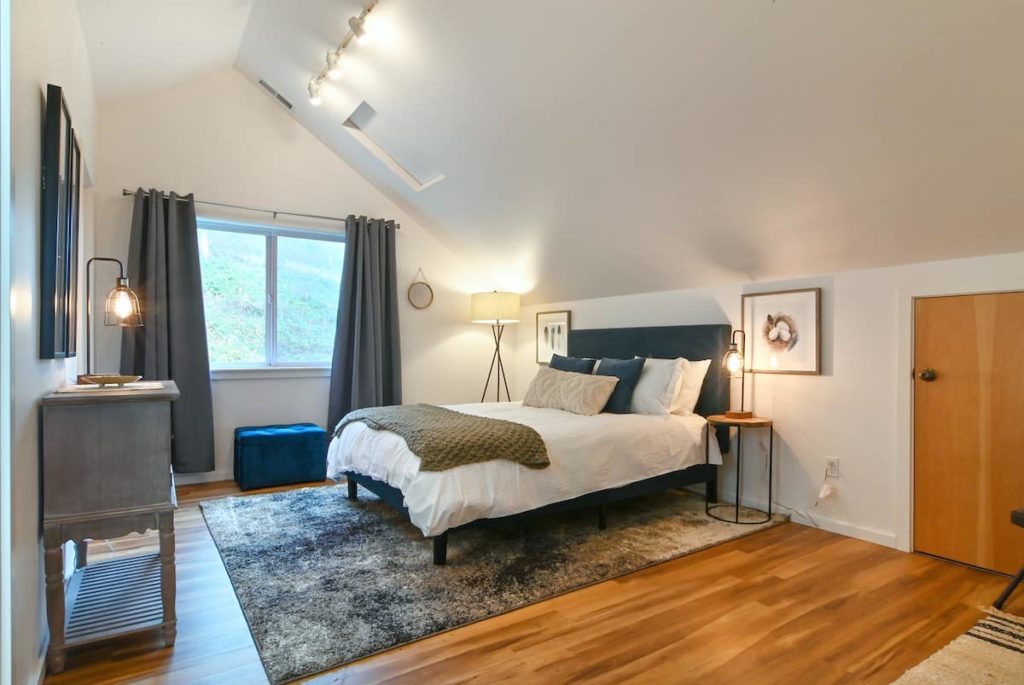 There's also a sofa in the living room with a comfortable queen sized pull-out, making this Airbnb a great spot to stay for a larger family.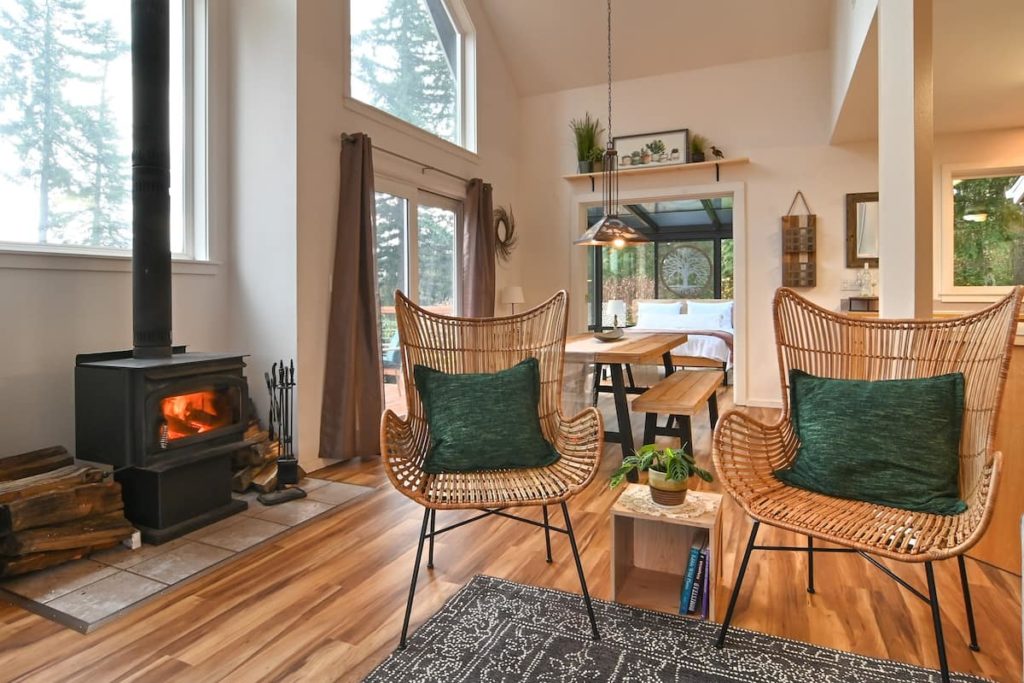 Guests may be interested in taking a private ceramics class with the Airbnb owner. In this class you can learn to make things out of clay and create a one of a kind piece to remember your stay.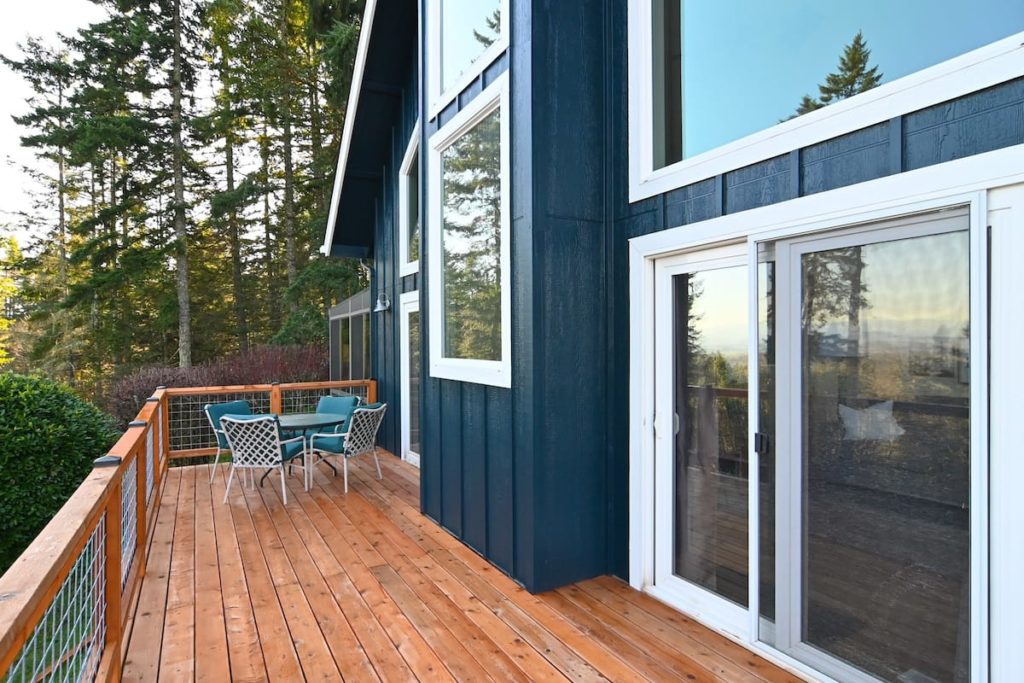 The class costs $35 per person and lasts approximately one hour. The cost includes clay to work with, and focuses on simple techniques and projects such as small plates, wind-chimes, fairy houses, and garden markers.
Luxurious Getaway Airbnb Information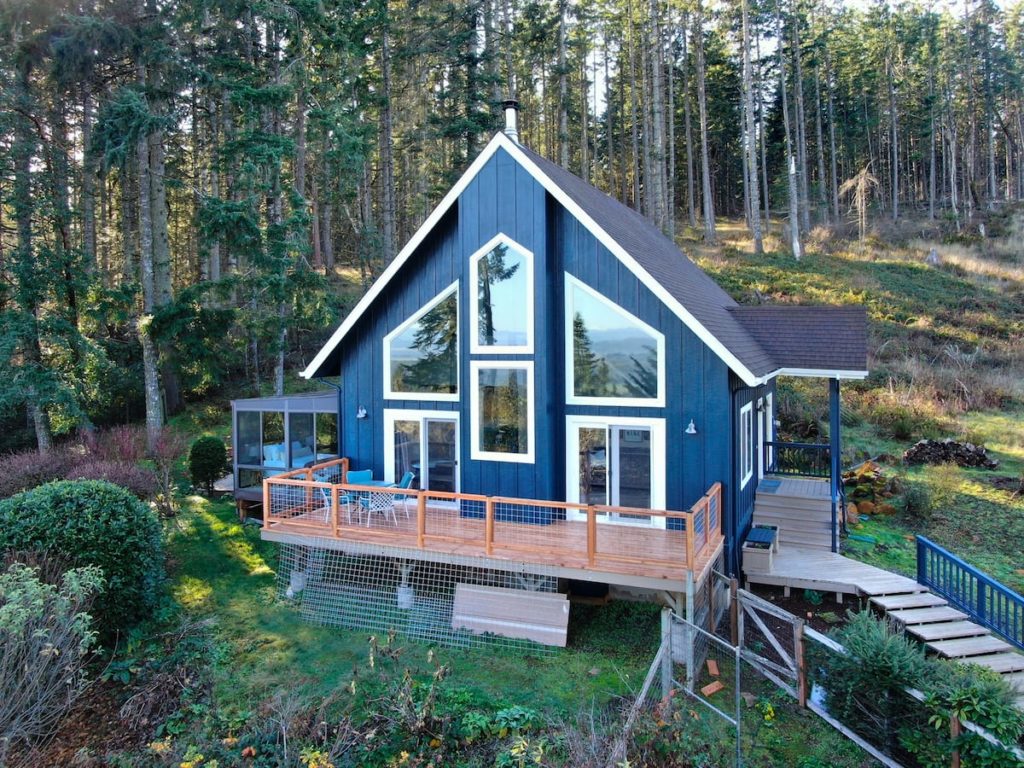 Please Note: This Airbnb stay is not appropriate for parties or loud gatherings. While the property is 47 acres, loud noises travel easily across the property to other dwellings.
Cost: At the time of writing this article, the cost to stay is around $258 per night.
Info: You can learn more about this gorgeous Airbnb and book your stay here.
Have you ever stayed at this Airbnb? What's your favorite place to stay near Eugene Oregon? Let us know and tag the friends and family you want to go with!