Seven-foot king tide waves will start hitting shores Saturday on the Oregon Coast and are expected to push through the weekend, roaring into the new year on Monday, January 3, 2022. The latest marks the third in this winter's series of king tides, which happen every winter. While a massive and awe-inspiring sight, on the downside king tides are known to lead to coastal flooding and can impact the natural and human-built environment.
Prepare for King Tide Waves
Make sure and check the forecast before you head out to the coast, especially in light of snow in many parts of Oregon right now. As we always have to warn our readers, please pay very close attention to tide schedules, stay off the beach at high tide, stay out of the surf and off drift logs, and stay clear of jetties.
King Tide Waves Can Be Very Dangerous
Never underestimate just how dangerous the ocean can be - especially in extreme times like this. As it is also commonly said, you never want to turn your back on the ocean as sneaker waves are exactly that, sneaky in the sense they can appear out of otherwise normal wave series and pull you in without a chance to even react. Avoid sandy beach areas during the king tide event, and make sure to not venture into beaches that are especially narrow or have high sand dunes behind them. If you get trapped between a surge and those high dunes and high cliffs, you will have no place to escape during a king tide event when you get a surge.
---
RELATED: What You Don't Know About Oregon Coast Sneaker Waves 
---
As reported earlier this year, the first king tides of the season kicked off November 5-7, and then followed on December 3-5. Many people from all over come to the Oregon Coast to see the show as king tides have become increasingly popular over the years.
Where to See King Tides on the Oregon Coast
The Spouting Horn in Depoe Bay
While the entire 362 miles of Oregon coastline provides ample opportunity to see these massive tides, one of our favorite places for visiting the King Tides of the Oregon Coast is in Depoe Bay. While the seawall that runs through the center of town is the perfect place to view the tides in action, you can count on a great show. The tides flood the natural rock that makes up the wall, making geyser-like sprays that spout water frequently over highway 101.
Shore Acres Near Coos Bay
Shore Acres is always a safe bet if you want to see some massive waves, but please do not stand on the sandstone terrace. Sunset Bay State Park is a very popular spot during January's king tide event as well.
A few other notable spots
Haystack Rock on the northern Oregon Coast
Seal Rock and Yaquina Head Outstanding Natural Area (both near Depoe Bay along the Central Coast)
Samuel Boardman State Scenic Corridor (South Coast)
Stay At Salishan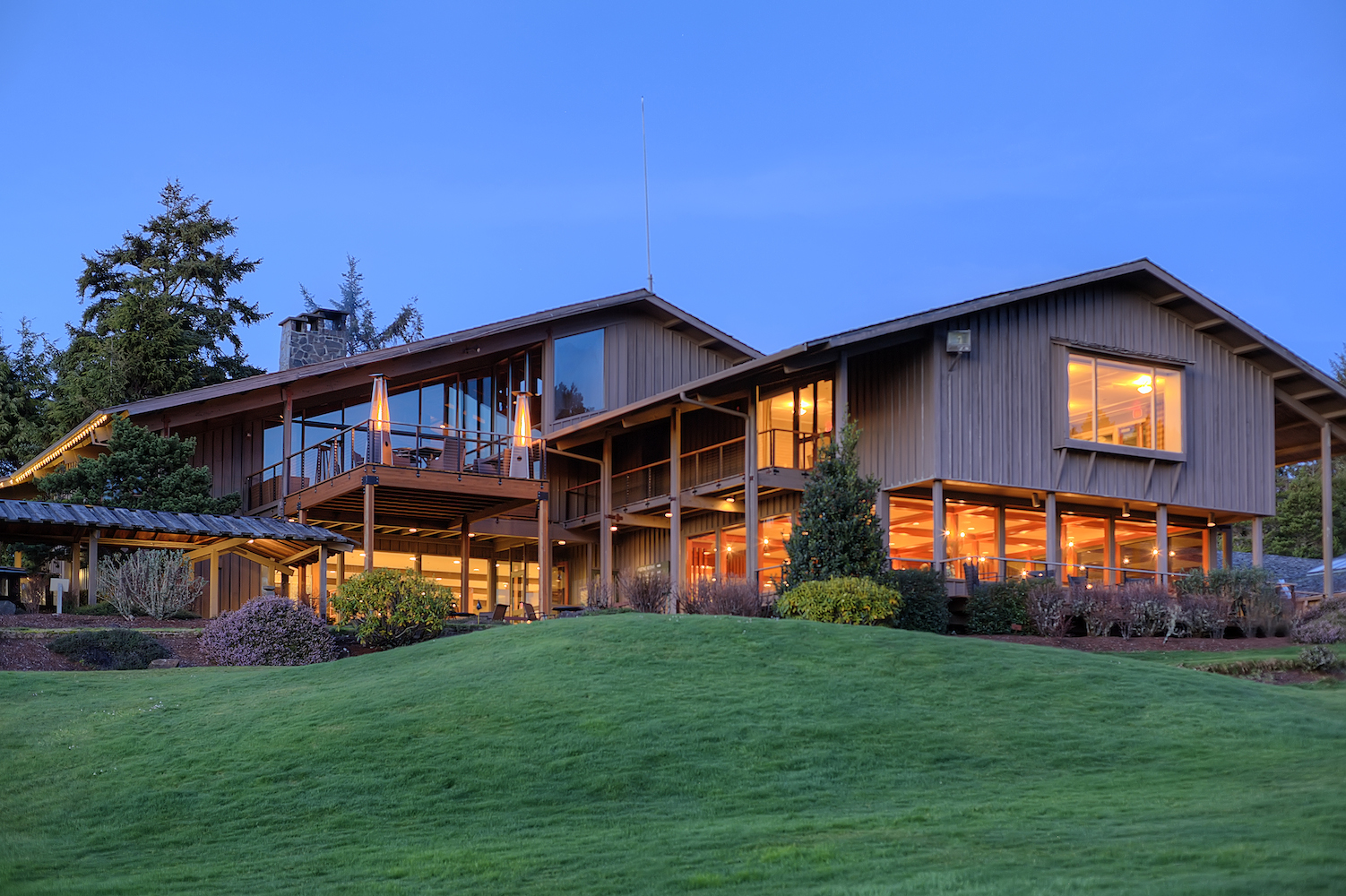 No matter what the season, guests at Salishan love gathering with family and loved ones to celebrate the holidays. Each gorgeous room has a fireplace, which is the perfect spot to cuddle up next to that special someone and enjoy a glass of wine or a cup of hot chocolate. If you are headed to Depoe Bay, you won't have to travel far when staying at Salishan just down the road. Hit the link here to book your stay now.
You can find out more information about this year's king tides as well as find a tide map with king tide predictions here. Hit the link here to find more adventures on the Oregon Coast and other corners of our gorgeous state as we head into the new year.