Just hearing the word sushi makes me instantly start to salivate. Sure, sushi may not be for everyone, but for myself, I'm hooked. I simply can't get enough. The first time I saw a sushi burrito in my newsfeed on Facebook, which is commonly referred to as a Sushito, I knew I had to have one of these bad boys. Enter SūBó Sushi Burritos, a small family-owned chain of sushi restaurants where you can nosh on a gourmet nori-wrapped treat and still stay casual.
The good news for me is, I discovered we have not only one but THREE spots to grab a Sushito in the Eugene/Springfield area.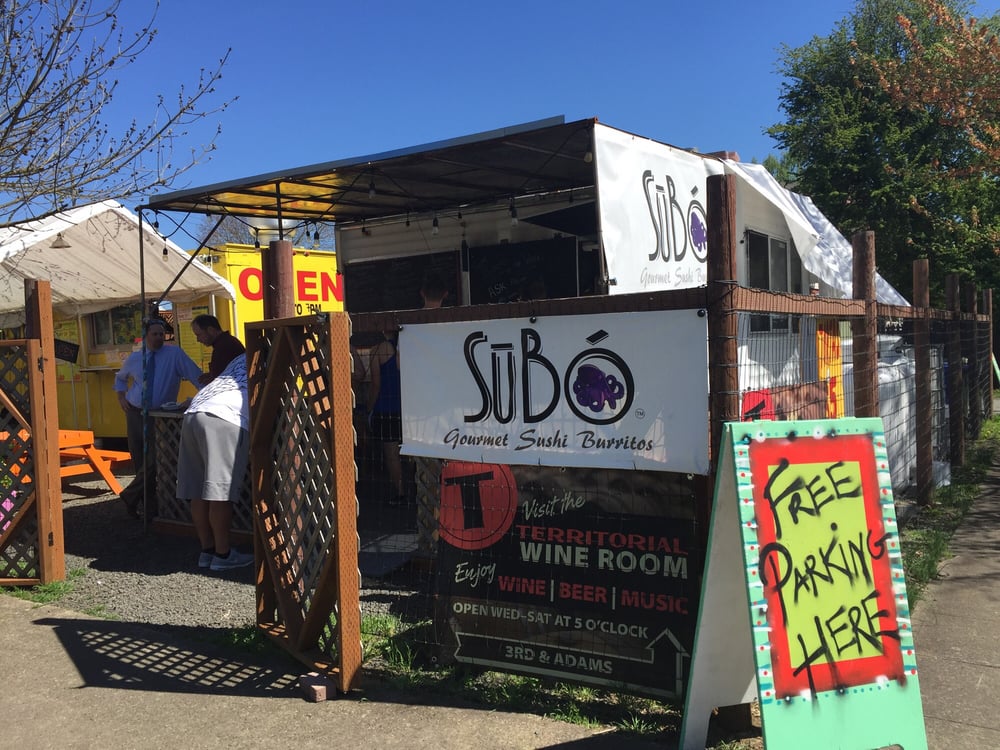 Think rice, veggies, cream cheese, and all the delicious goodness you get in regular sliced sushi, but wrapped in seaweed and unsliced to make a perfectly holdable sushi burrito.
The idea originated from a customer who had driven through asking for a sushi burrito. Owner and chef Toby Helms thought this person was confused, as his restaurant, Unami Sushi in Springfield was a Mexican restaurant at one point.
Meet Toby and Abigail, the Masterminds Behind SūBó Sushi Burritos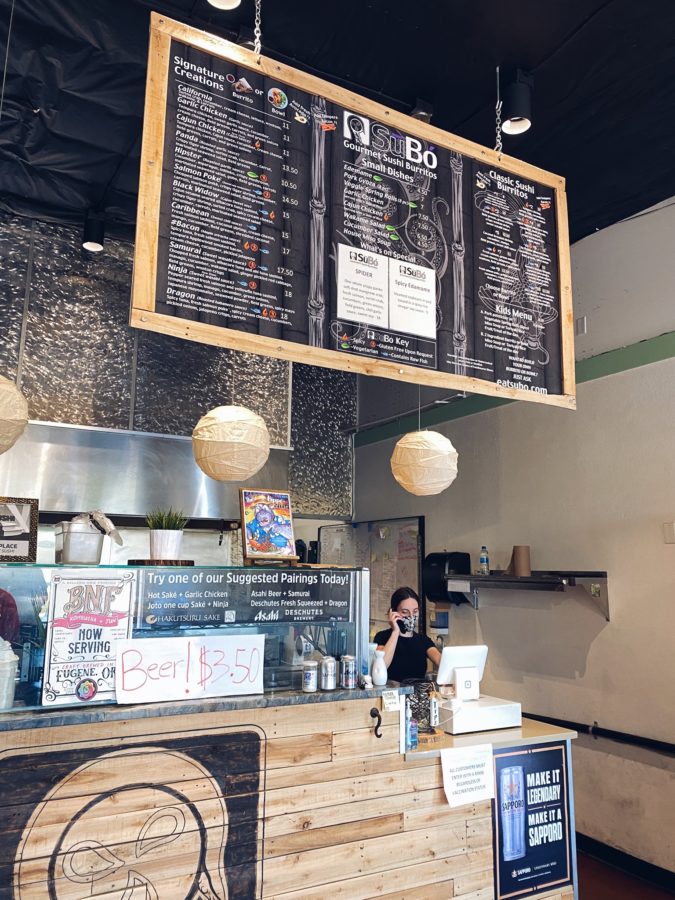 He quickly realized this person was not mistaken, and he absolutely wanted a sushi burrito like he'd once tried in California. Toby figured if it was popular in Cali of course it'd probably be a hit in Oregon. And he was right, as I know in my own circle alone how many people love his sushi burritos.
After he experimented a bit with recipes and combinations, the sushito turned out to be exactly what he wanted for his restaurant, Unami. He and his wife have lived in the Willamette Valley since June 2013, after moving to Oregon from Montana, where he previously owned Montana's award-winning 2nd Street Sushi.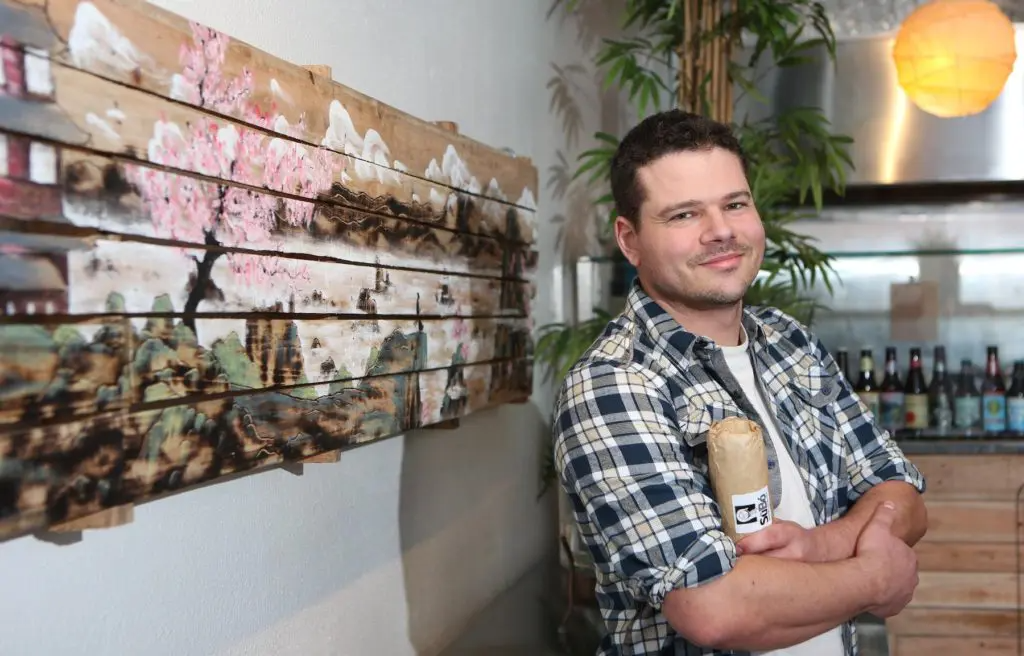 Unami sushi was started in 2013 by Toby Helms and Abigail Kasel with the goal of serving high-quality sushi made per order in a friendly, quick-service environment. Toby has worked in several restaurants serving several different types of cuisine including Thai, Chinese, Japanese, American, Spanish, and Italian. In other words, he's well-rounded in various cuisine but excels in SUSHI.
SūBó's menu focuses on the signature sushi burritos which are filled with high-quality sushi-grade fish cut right in the restaurants as well as fresh vegetables and signature sauces created from scratch from their very own recipes.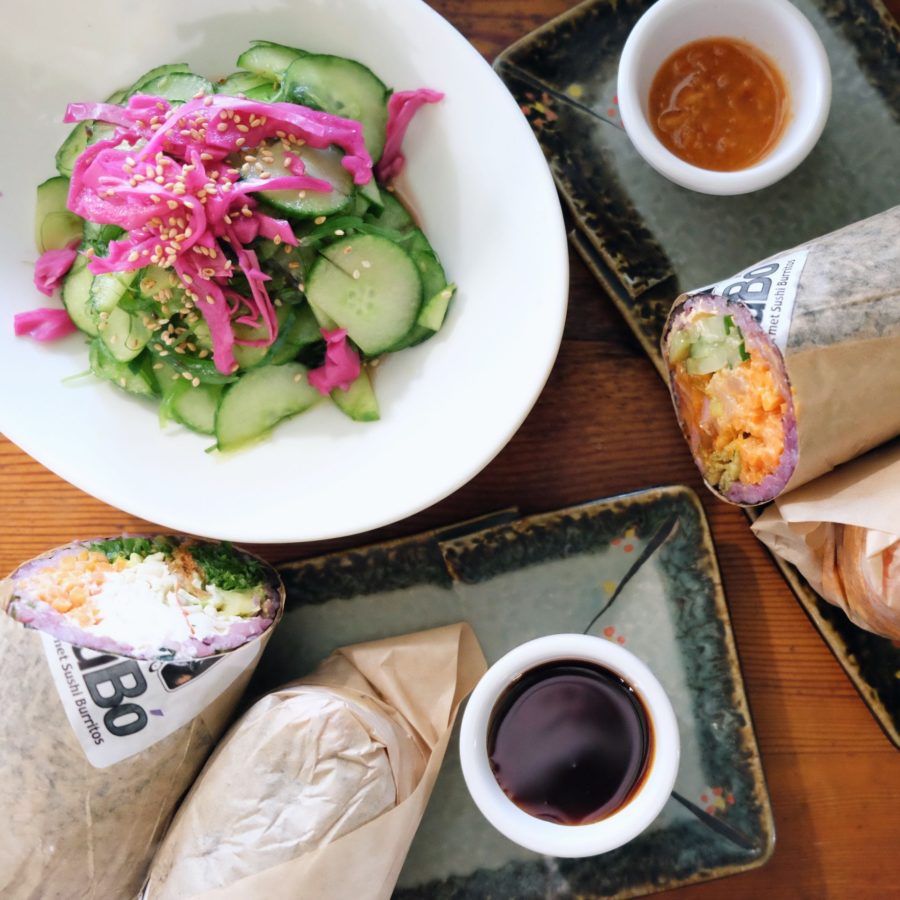 If you are looking for a healthier alternative to the usual greasy heart attack garbage food, treat yourself to one of these seriously delicious sushi burritos. Earlier this afternoon, I finally got a chance to drop by SūBó in Eugene, and the sushi burrito I tried was as good if not better than I had expected. Sometimes you just want to eat sushi on the go, which is generally messy and impossible with traditional rolls. The holdable compact shape of the sushito is perfect for scarfing in the car.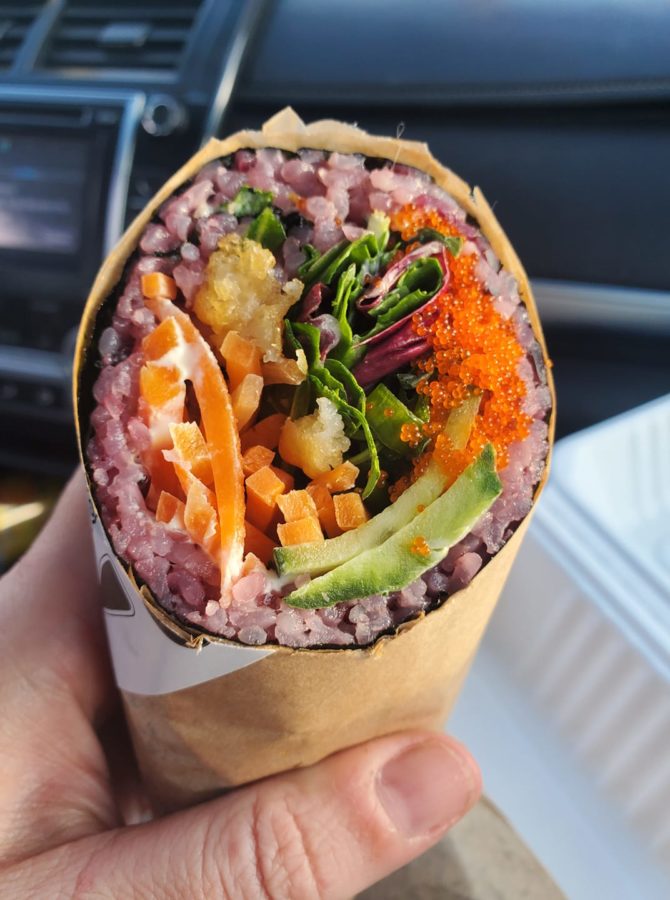 I went with a variant of their Panda Sushi Burrito, which includes tempura shrimp, surimi crab, crispy carrots, cucumber, field greens, masago, and roasted garlic sauce. It was as amazing as it looks!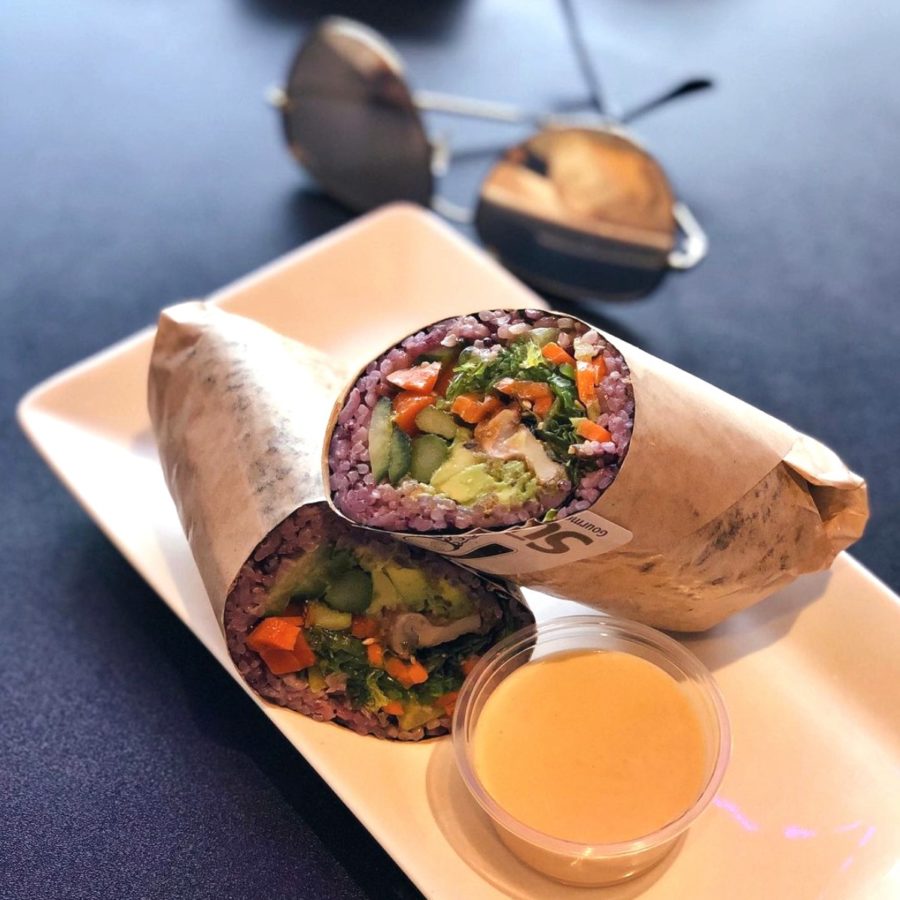 SūBó also offers full-service catering for up to 250 people, party platters, burritos in bowl-form, and their very newest signature creation, the #BACON. This delight of baconey-goodness features spicy tuna, fresh salmon sashimi, tempura applewood smoked bacon, cream cheese, cucumber, and pickled jalapeno, all with maple sriracha sauce on the side. (By the way, if you're all about bacon, check out the Bacon Nation Food Truck in Eugene to get your fix.)
SūBó Gourmet Sushi Burritos has three locations in the Eugene/Springfield area, so if you live in Duckland it's super easy to get your sushito fix.
--Whitaker District: 1069 W 3rd Ave, Eugene, Oregon
--South Eugene: 2568 Willamette St, Eugene, Oregon
--Springfield: 4205 Main St, Springfield, Oregon
Follow SūBó Sushi Burritos on Facebook, follow them on Instagram, or visit their website for more information.