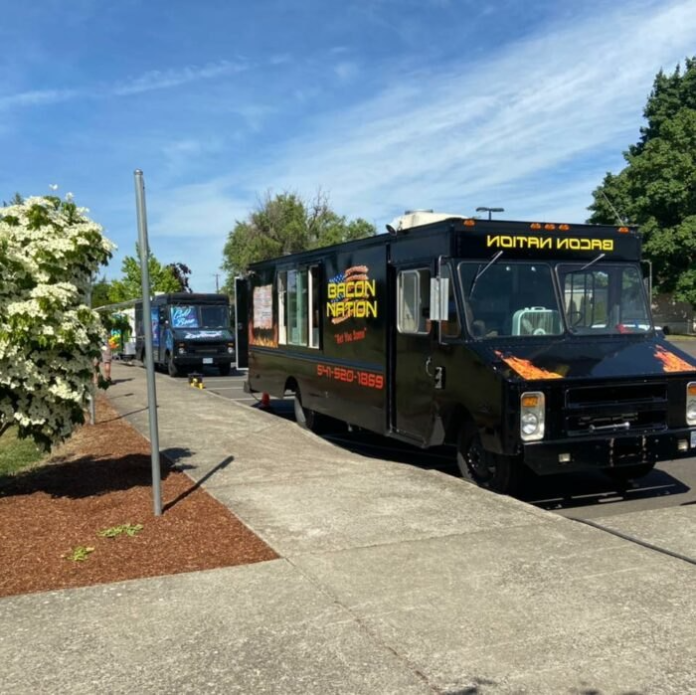 Is "Baconey" even a word? I don't know but we're making it one in honor of Bacon Nation, Eugene's food truck homage to our favorite smokey, salty meat strip.
The Bacon Nation Food Truck is self-described as driven by the creation of 'slow food', combining regional cuisine, delivered with a Northwest style."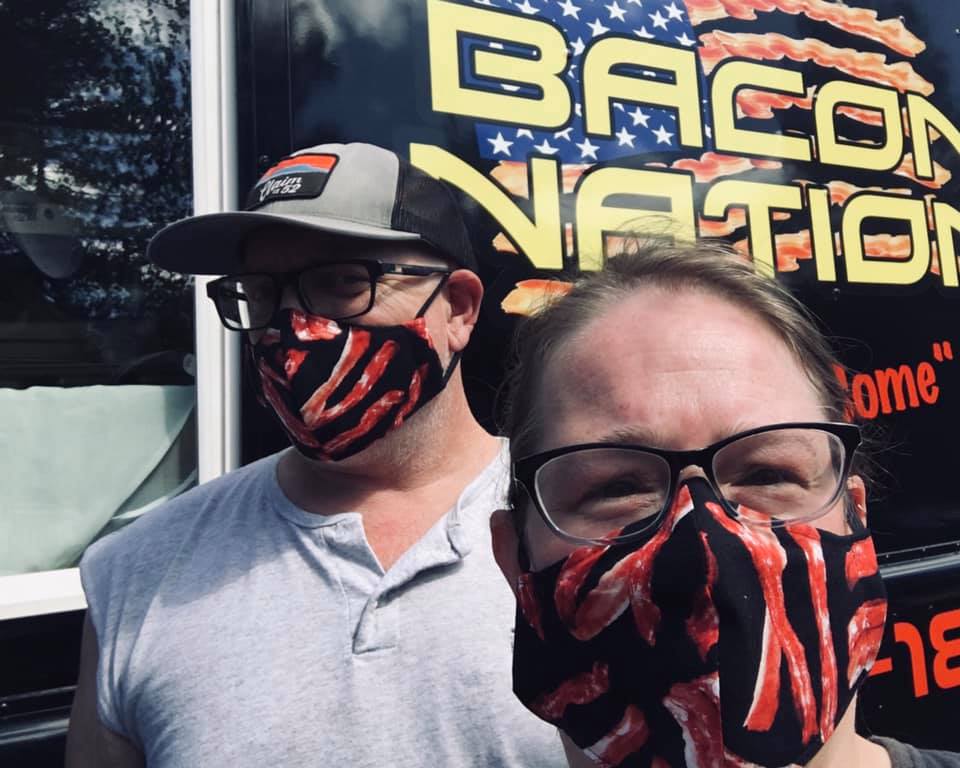 First, let's talk about the stellar and raving Bacon Nation Food Truck Facebook 5-star reviews (there are so many of them!):
You Had Me at BACON.
As we know, bacon goes on anything. Its crisp saltiness compliments everything from salads to sweets, and the Bacon Nation Food Truck has perfected this to a science. There are burgers and sandwiches, of course.
How about a Pizza Burger topped with crispy cheese and bacon?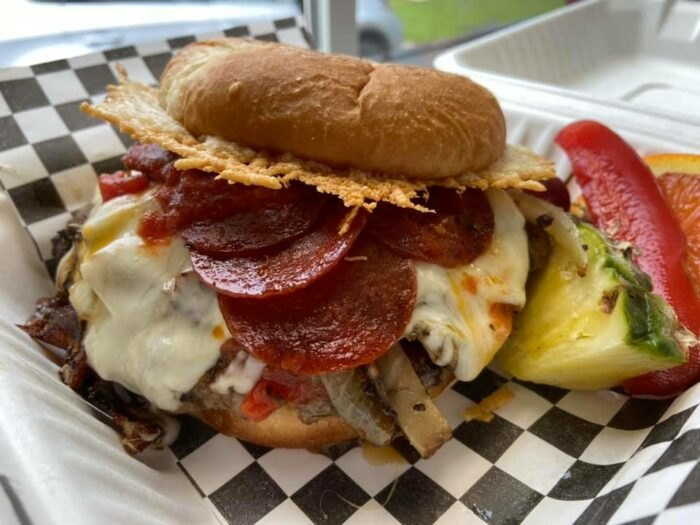 Or an open face sandwich of grilled brioche, pulled pork, sliced tomato, Swiss cheese, bacon creamy sausage gravy, and finished with shredded Parmesan and scallions?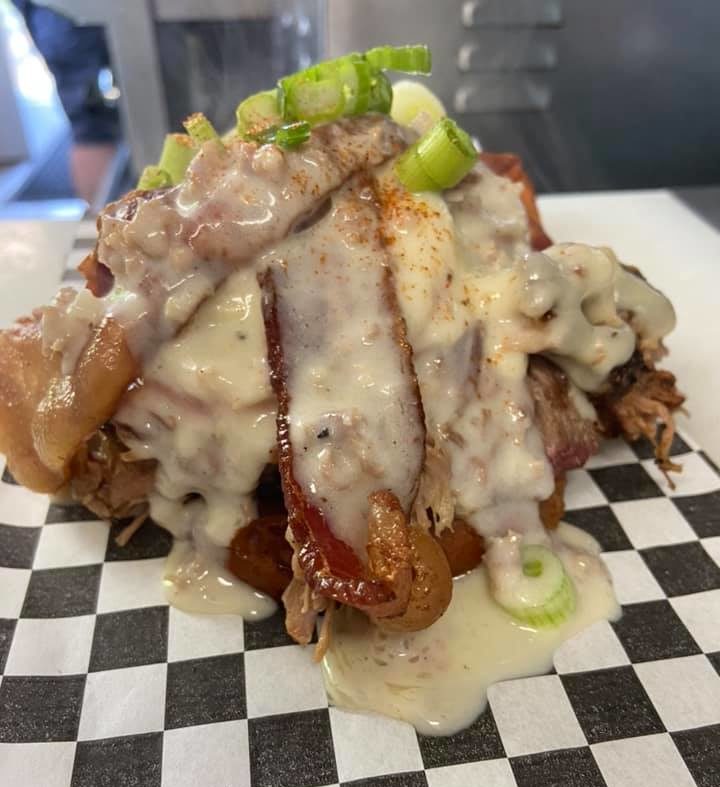 Expect other amazing dishes from the Bacon Nation Food Truck as well. Like we said, bacon belongs on everything.
This, for instance, is smoked bacon-wrapped meatloaf (a mix of Carlton farms beef and chorizo) that comes served with mashed potatoes, cheese, gravy, and fried onions on a ciabatta roll.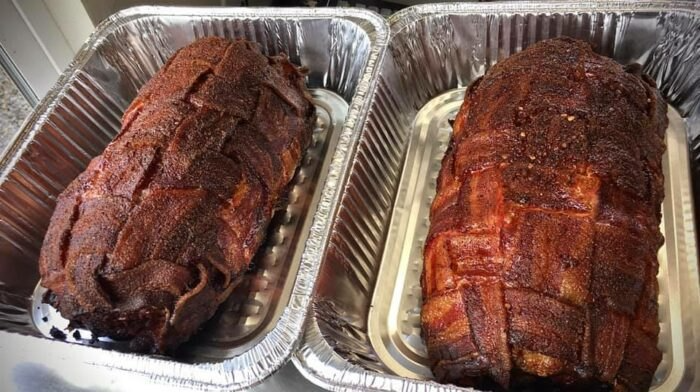 The Bacon Nation Food Truck has weekly specials that sell out quickly like their Chick-n-Berry Salad with bacon, feta, cranberries, strawberries, candied walnuts, and smoked chicken.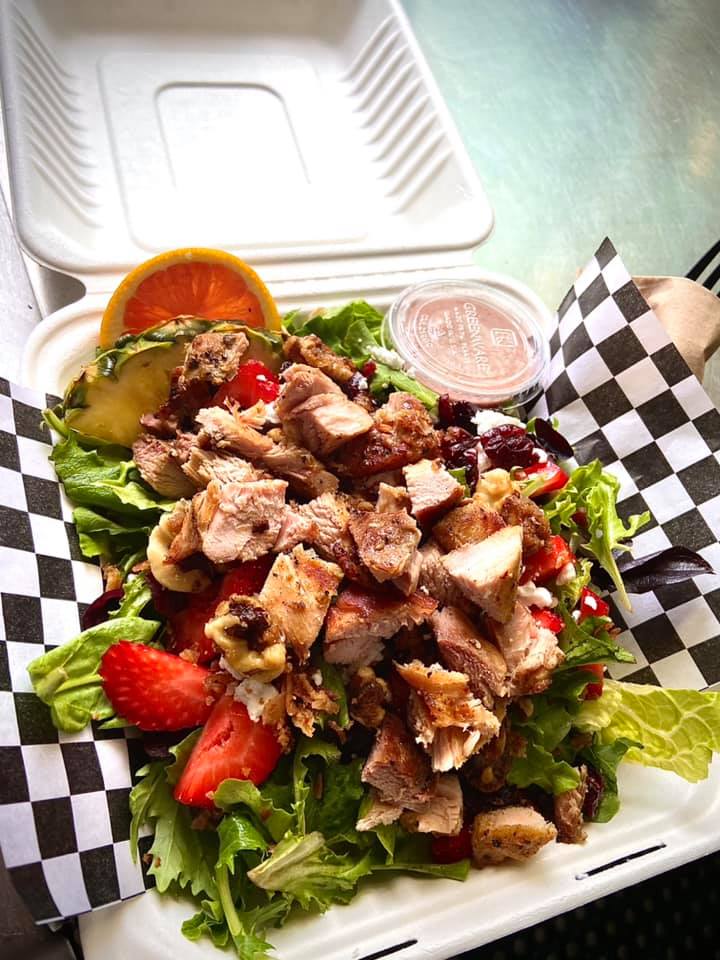 Sometimes they like to serve up sweet, baconey treats too. These loaves look absolutely divine. Chocolate Peanut Butter Bacon Banana Bread, served with a sweet peanut butter drizzle and dash of cocoa sugar.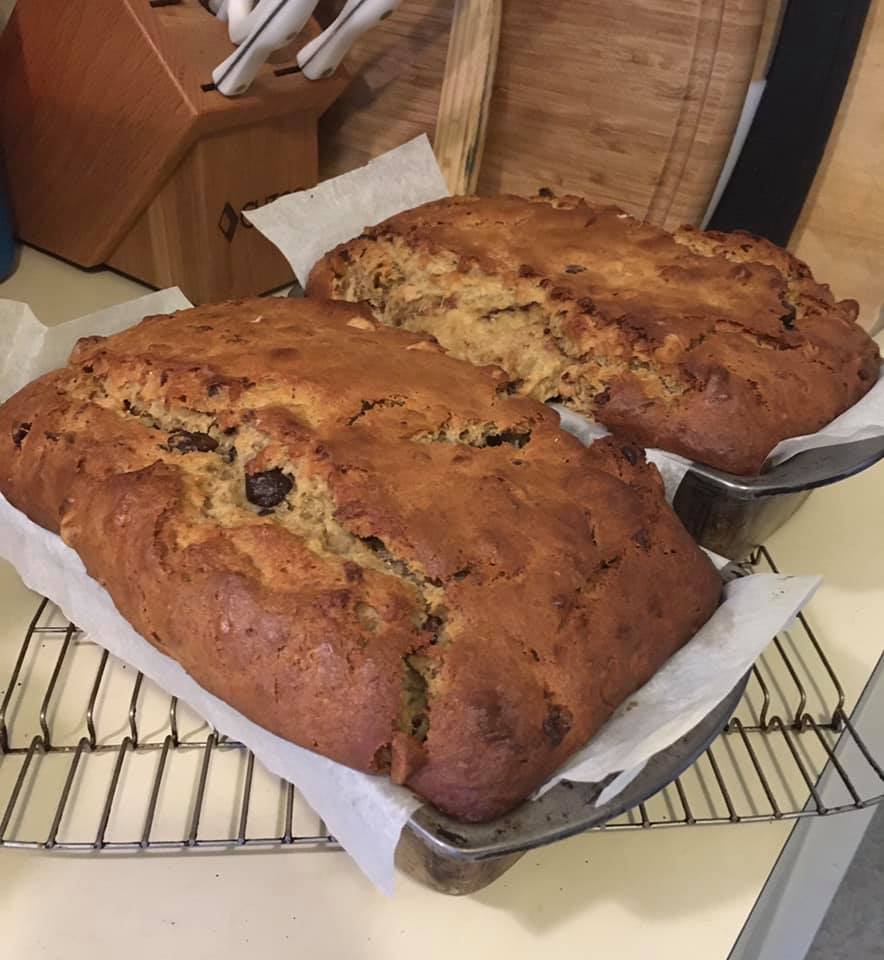 Orders come served with a "Koolickle", a Kool-Aid-infused pickle that's a favorite in the southern US.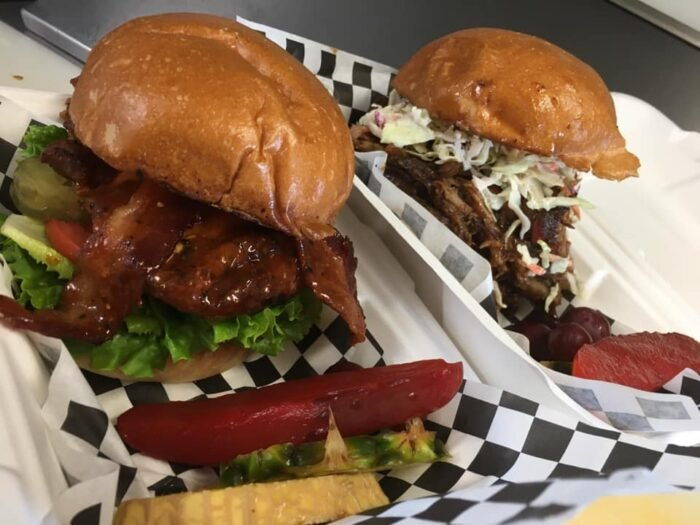 The folks at the Bacon Nation Food Truck also cater! They'll be there for all of your special events; from weddings to banquets. Give them a call to set up a menu that's perfect for your event.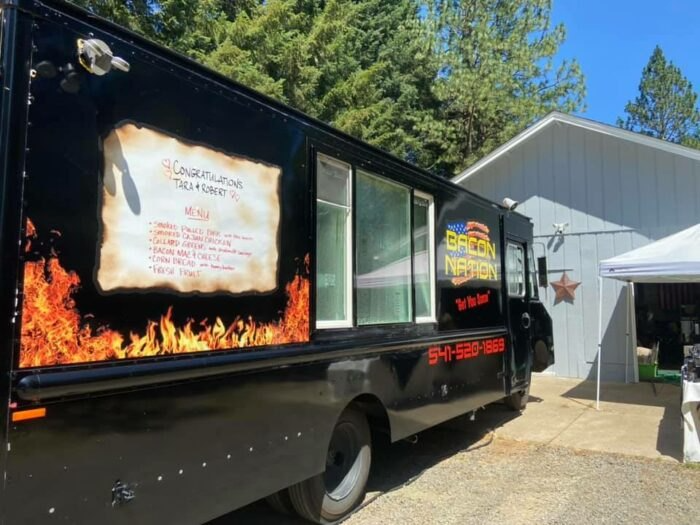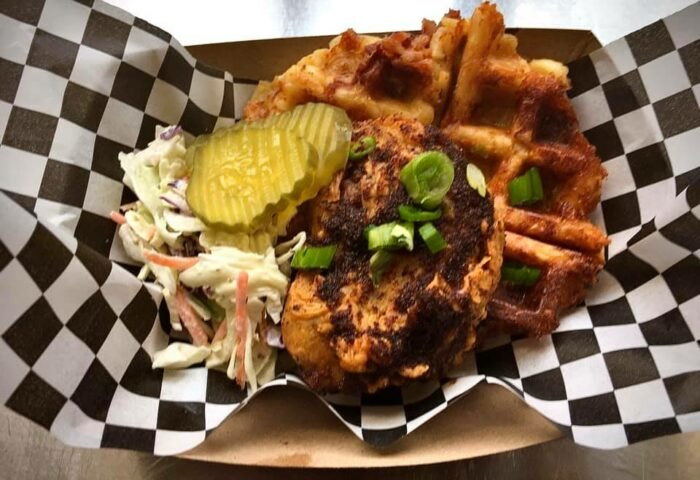 If this article has made you want to jump in your car and pedal-to-the-metal immediately to the Bacon Nation Food Truck then mission accomplished. Here's their current (as of this writing) schedule:
•Tuesdays —OEG Inc. (2877 Chad Dr, Eugene, OR 97408). 11-2
•Wednesdays — Pentagon Federal Credit Union (Country Club Rd.) 11-2
•Thursdays -- OEG (on Chad Dr). 11-2
•Fridays— Downtown Eugene at 8th & Oak. 11-2
Follow Bacon Nation on Facebook for photos, updated menus, times, and locations: CLICK HERE
Phone calls are welcome at: (541) 520-1869
Go here for Bacon Nation's current menu: baconnation.co
--------------------
We love food trucks at that Oregon Life! Check out The Sea Baron for mouthwatering Fish & Chips and SuBo for insanely good Sushi Burritos.