The Lodge at Hot Lake Springs, formerly known as the Hot Lake Hotel (hit the link here to read our original extensive writeup), is once again open to the public. From the very beginning of the hotel opening, for reasons not entirely known, the building faced the bluff rather than the lake. The structure was built at Hot Lake in Oregon in 1864. Complete with a dance hall, barbershop, a post office, and even a blacksmith, people from all over came to see the magnificent place.
Many years later, in 1917 a man purchased the property which then took on a dual purpose, hosing a hospital on the third floor. Then in 1934, a fire destroyed the majority of the building's right side.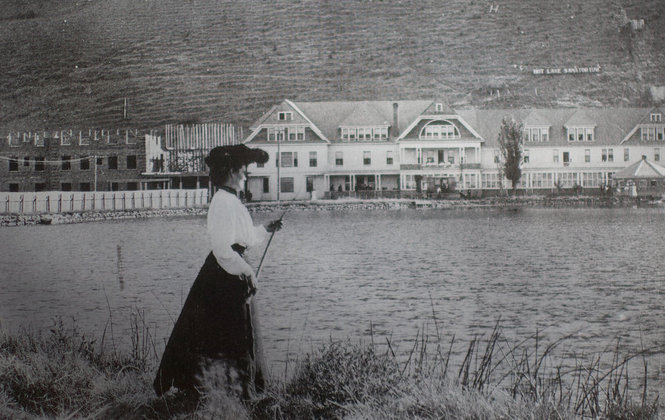 A few months ago we mentioned they were slated to open again in November of 2020, and as of now, you can officially come to soak at this secluded historic wonder in Oregon. With such a long past and varied history, it's natural for rumors of strange occurrences and hauntings to circulate.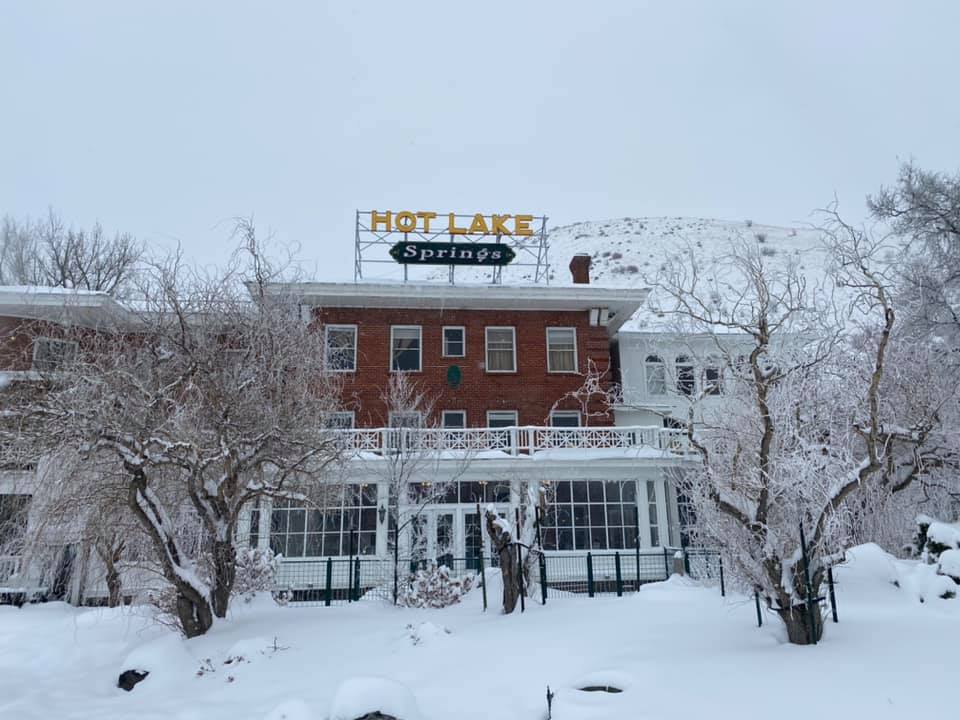 At one point during a local typhoid epidemic, the hotel's foyer was reportedly used to store bodies of the epidemic's victims until graves could be dug for them. Over the last few years, we have lost count of how many people have submitted stories and commented on their unexplainable experiences at the lodge.
The question remains, is it truly haunted? Some guests will say otherwise and suggest the stories are nothing more than campfire stories.
Songwriter Laura Gibson did a beautiful song and video at the lodge some years ago, which you can see below.
From their website:
In 2003, the building, which was literally falling apart, was purchased from Charles and Louise Rhea by David Manuel. Restoration began soon after; the building was greatly dilapidated, with all 368 windows broken and/or missing, and a sparsely-remaining roof. After two years of construction, it was opened to the public for tours in 2005, while individual guest rooms were still being sponsored and renovated.
In 2008, the west wing of the building collapsed. In 2010, the building functioned as a bed and breakfast, with dozens of restored rooms, a spa, restaurant, bronze foundry, and a museum. By 2019 the harsh Eastern Oregon elements had begun to undo years of hard work by the Manuel family.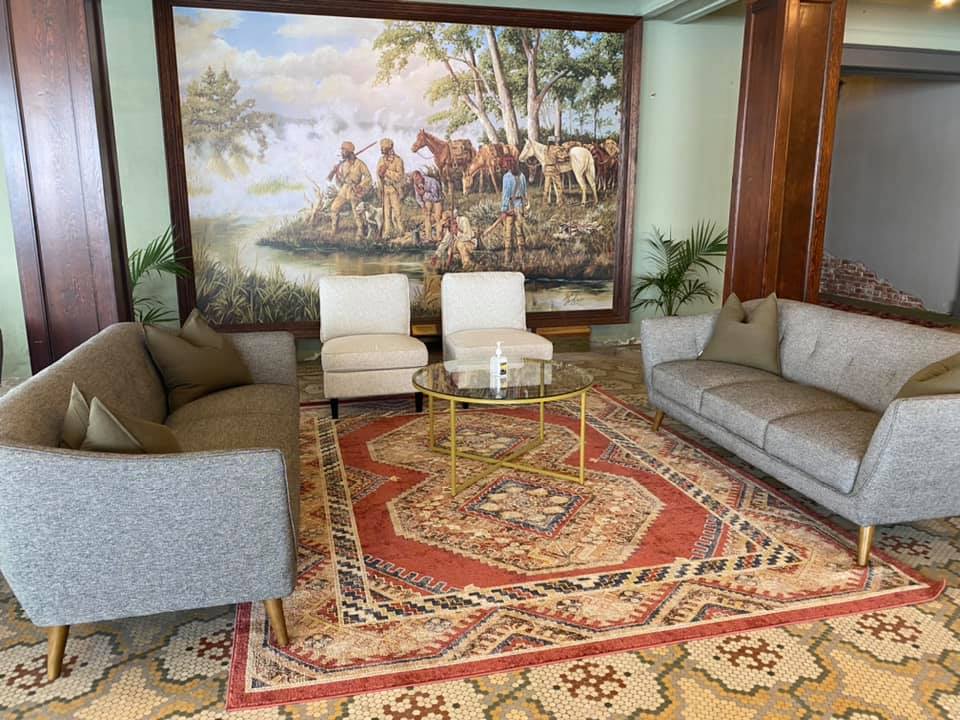 The new opening a new pub, two restaurants on site, a conference room, upgraded rooms, a new hot springs soaking area, and two million gallons of mineral-rich hot springs water emerging from the Earth daily. There is even a newly renovated 60-seat movie theater that will feature their curated selection of 2nd run movies.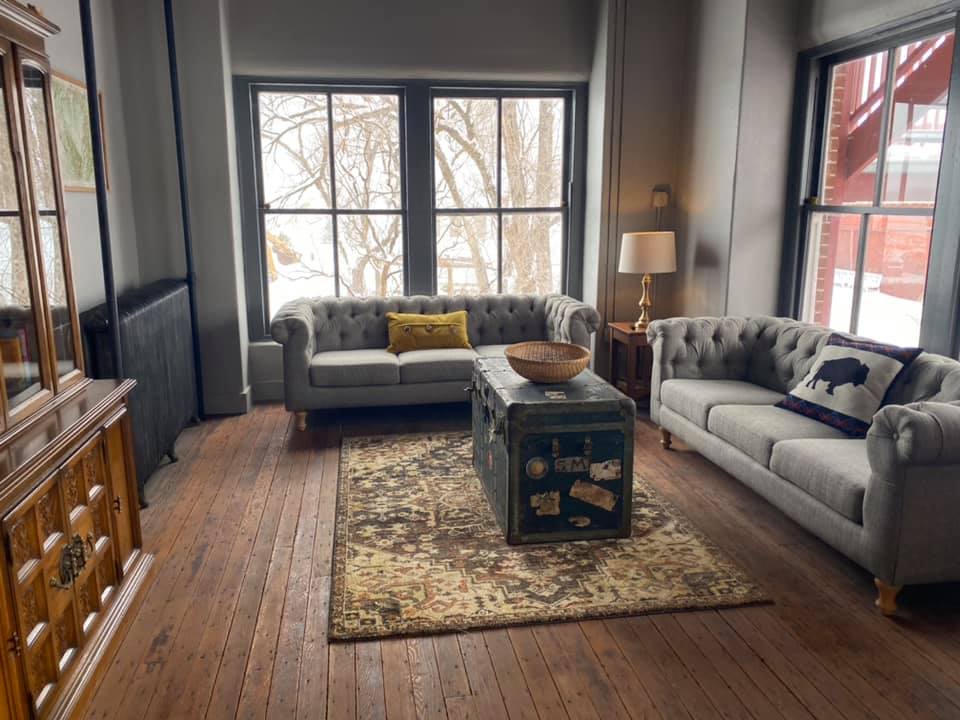 The owners of Grande Hot Springs RV Resort next door to Hot Lake Springs took over management in Spring 2020. Restoration is completed and includes many historic preservation projects, including the Grand Entry Porch, Veranda, Balustrade, and Historic Spring House.
The Lodge at Hot Lake Springs is now accepting overnight reservations. Hit the link here to head to their website and learn more.
Contact info:
Phone: (541) 226-3944
Email: [email protected]
Directions:
Take Exit 265 from I-84
66172 Highway 203
La Grande, Oregon 97850
If you're interested in another fascinating historic hotel (the oldest in the northwest, said to be haunted as well), hit the link here to read about the Wolf Creek Tavern.