Did your mommies not teach you how to clean up after yourselves?
To add another layer of madness unfolding across our beautiful state right now, it absolutely enrages me to see the sheer lack of responsibility grown adults have while visiting the most beautiful areas of Oregon. While the crowds flock to Cannon Beach, KGW reports on an extremely unsettling trend that doesn't seem to go away and only worsens in recent years. Our beloved state is being trashed and is the uttermost disrespect witnessed as these individuals can't take an extra few minutes to clean up after themselves.
I mean seriously, how hard is it? And of course, it's not just our beaches where these slobs leave trash in the bushes or out in the open. Many of you reading this, like myself, have sadly come across everything from diapers, cigarette butts, to empty bottles and other random trash on our most sacred trails across the great northwest.
Used masks, kids' toys, discarded tent frames, beach towels, and cigarette butts were a few things mentioned left behind at Cannon Beach recently. Thanks to volunteers like Lisa Kerr, there is an effort to help keep Cannon Beach cleaned up.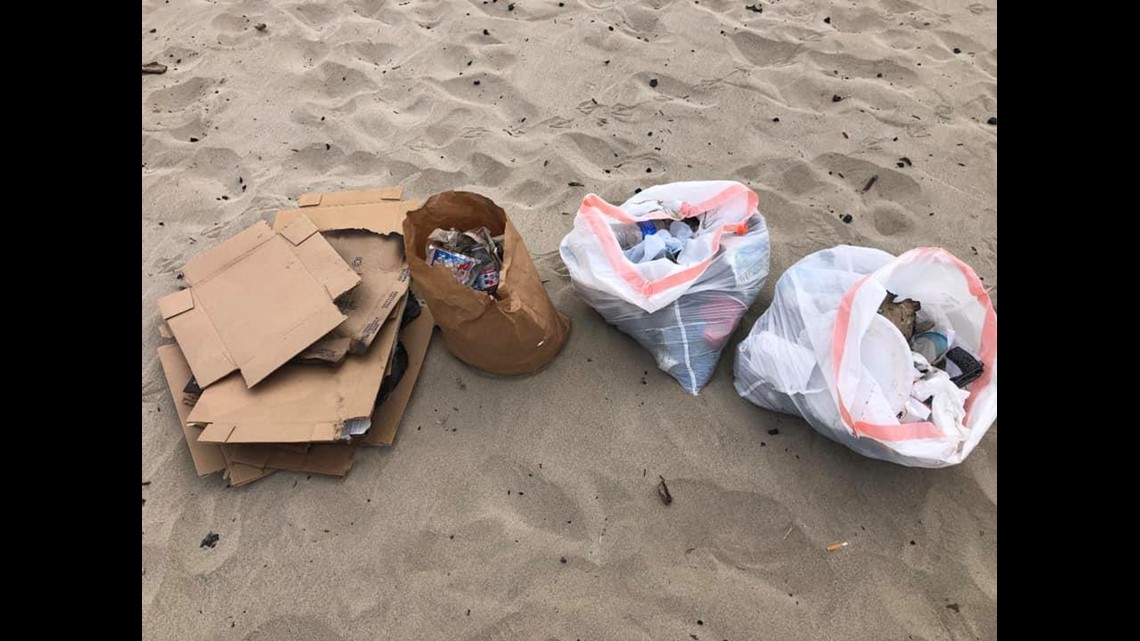 "It looked like maybe 20 people had a picnic and just sort of like they did everything. They changed the diapers of their kids. They had drinks, they had food and they just got up and went home," Kerr told KGW. "They left it all there right at the tide line."
Haystack Rock Awareness Program (HRAP) is stewardship ran by the city that focuses on educating visitors near Haystack Rock, and recently mentioned the influx of people has sadly brought even more trash.
"It's easy to feel disheartened and just discouraged by cleaning trash and coming out the next day and just seeing more trash," Kelli Ennis, director of the Haystack Rock Awareness Program told KGW. "I think we need to take a step back and recognize a lot of this is a little temporary. We're in a bit of a transition period and it takes time to educate everyone that it's an important issue."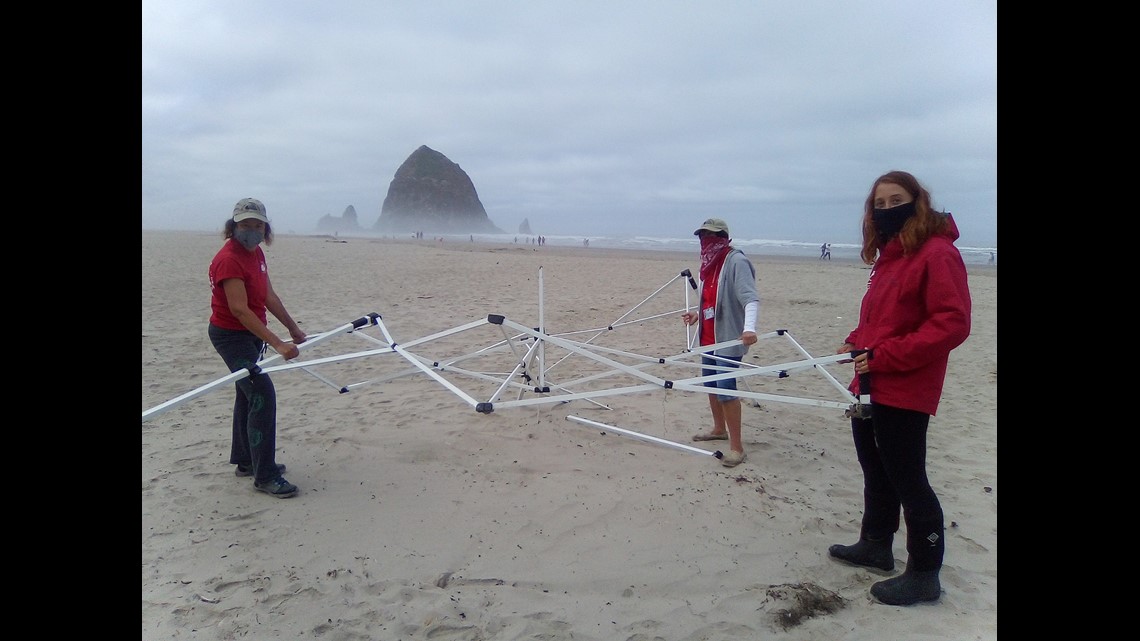 "We are seeing a higher amount of people, I think compounded with the fact that people are wearing PPE, disposable gloves, disposable masks, more hand sanitizer bottles, the fact that there's more take out, more delivery, more disposable containers, I think it's seeing a little bit more what I am assuming to be unintentional littering," Kelli Ennis, director of HRAP told KGW in a recent interview.
According to the article, a spokesperson for the park mentions they are working on creating better signage in an effort to remind visitors to clean up after themselves. One would hope humans would have a little more common sense when it comes to keeping our pristine beaches clean, but apparently that's asking for too much.
That Oregon Life encourages outdoor enthusiasts to consider the impacts that they leave behind, which will undoubtedly affect other people, water and wildlife. "Pack it in, Pack it out" is a familiar mantra to seasoned wildland visitors. Any user of recreation lands has a responsibility to clean up before he or she leaves. Inspect your campsite and rest areas for trash or spilled foods. Pack out all trash and garbage.
Carry bags to haul your trash (and maybe someone else's). Before moving on from a camp or resting place, search the area for micro-trash such as bits of food and trash. Invite the kids in your group to make a game out of scavenging for human signs.