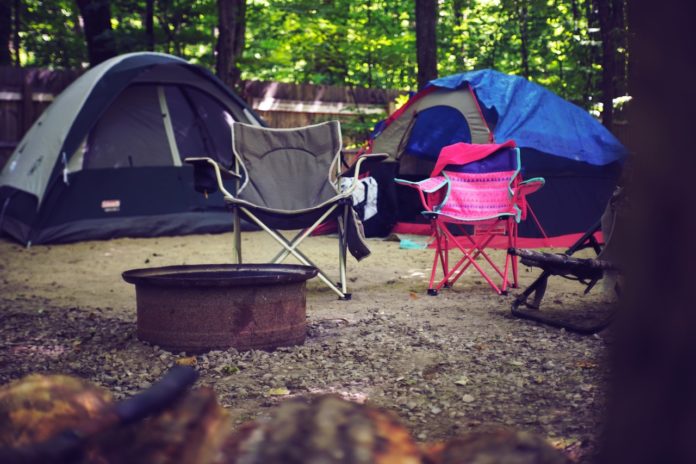 Update 4:37 p.m.: 
The original date reported for forests to be closed in Oregon until was Sept. 30, was reported by the Umpqua National Forest as well as the Willamette National Forest. The closure will last until this date unless the governor of Oregon, Kate Brown, makes any changes before then. The public affairs officer for the Mount Hood National Forest let us know it us highly unlikely for any recreational sites, campgrounds etc. in Oregon forests to be closed until this date.
At this time, the Mount Hood National Forest has joined other agencies by closing all recreation areas to the public amid the coronavirus outbreak in the Pacific Northwest until May 8. This closure includes all trailheads, sno-parks, day use-areas, campgrounds, cabins, and fire lookouts within the Mount Hood National Forest.
"It became apparent that there are too many people converging on both developed and unofficial recreation sites to ensure proper social distancing," forest officials said in a news release. "Crowd sizes were too large to comply with current health authority guidelines, and we cannot ensure a COVID-19 free environment."
Can we just catch a break for once? Lately it seems the news never gets better amidst the COVID-19 crisis – and now in Oregon it looks like we won't be enjoying any trails, hot springs, state parks and more anytime soon in many parts of Oregon. As land management agencies continue to shut down trails and parks in an ongoing effort to flatten the curve during the coronavirus outbreak, all of us outdoor lovers are just left scratching our heads wondering what we will do if we can't at least fit some nature into our day during these extremely stressful times.
BLM TEMPORARILY CLOSES DEVELOPED RECREATION FACILITIES IN OREGON
Despite facility closures, millions of acres of BLM-managed public lands across Oregon remain open to enjoy, as long as you do so responsibly
From BLM.gov:
Continuing our service to the public while doing our part to address COVID-19 is very important. The health and safety of staff and visitors in these facilities is our number one priority. Following guidance from the CDC and recommendations from state and local public health authorities, the BLM is temporarily restricting in-person public access to some visitor centers and public rooms at Oregon and Washington offices.
Please check with individual offices regarding customer services available by phone or email: blm.gov/oregon-washington
Visit cdc.gov for the latest information on COVID-19.
Release: BLM closes campgrounds, other facilities to help limit spread of COVID-19 ➡ https://t.co/bmJu7k1nXT pic.twitter.com/46Izvj6GCN

— BLM Oregon & Washington (@BLMOregon) March 30, 2020
Meanwhile in Washington state, recreational fishing has been closed as of March 25. You can read more about it by hitting the link here.
The following was posted to the Forest Service website recently:
Springfield, Ore., March 27, 2020 – The Willamette National Forest has temporarily closed all developed recreation sites to provide for the protection of public health and safety and prevent the spread of COVID-19. The closed sites include campgrounds, day-use sites, trailheads with bathrooms, Sno-Parks, snow shelters, fire lookouts, hot springs, boat launch facilities, and OHV trailhead facilities. This action supports Governor Brown's executive order directing people to stay home to save lives. The closure order is in effect through September 30 unless rescinded before that time.
These recreation closures are necessary to address social distancing guidelines provided by the Centers for Disease Control, align with Oregon State Governor Kate Brown's Executive Order to avoid unnecessary travel, including travel for recreational purposes, and reduce pressure on emergency services in local communities. 
Campsite, fire lookout, and cabin reservations remain unavailable through Recreation.gov. Existing reservation holders will be notified via email and/or cell phone text messages if there are any changes affecting their reservation. Refunds will be issued for cancelled reservations.
As we work through this unpredictable and rapidly changing situation, health and safety is our number one priority. We are committed to continuing to support our communities, local emergency services, and fulfill our mission as we all work together to minimize the impacts and spread of COVID-19. The National Forest will continue to monitor the COVID-19 situation and evaluate potential impacts to the forest.  Please remember to review current recommendations from the Centers for Disease Control and Prevention and focus on protecting yourself, your family, and your community.