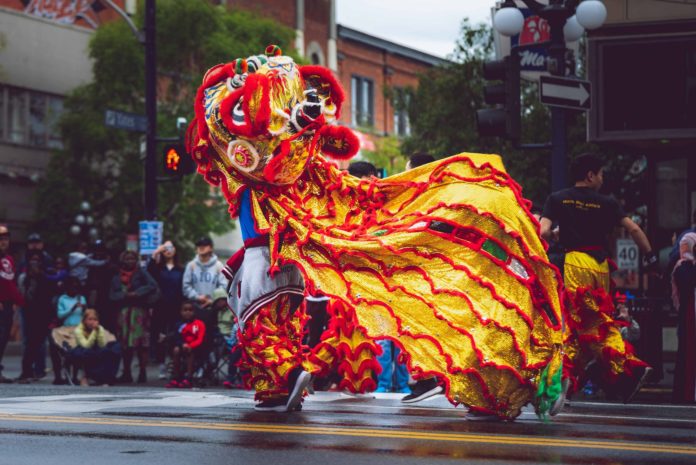 The Chinese New Year celebration is almost here! An awesome way to broaden your cultural understanding of the Chinese New Year is attending one these fun Oregon events! This Chinese New Year will be celebrating the year of the rat.
Events At The Lan Su Chinese Garden In Portland Oregon
Experience a colorful and joyous two week celebration at the Lan Su Chinese Garden. This year's celebration of the new year will feature lion dances, martial arts performances, family-friendly crafts, cultural performances, Chinese folk art, and a Chinese wishing tree. If you visit on January 25th you'll even receive a hong bao which is a traditional lucky red envelope!
It's best to purchase tickets in advance so you can ensure you'll get entry to the festival. It's also a good idea to arrive early for the events you want to attend as there may be a line to get in. Don't forget to purchase your separate ticket for the lantern viewings in the evenings! On certain evenings the garden is illuminated with a 20 foot dragon lantern sculpture! The festival takes place from January 25, 2020 through February 9, 2020.
Fun fact: Your animal is a rat if you were born in 1924, 1936, 1948, 1960, 1972, 1984, 1996, 2008, or 2020.
Get more information about the event at the Lan Su Chinese Garden New Year celebration and buy tickets here.
Check out this video of last year's Chinese New Year celebration at the Lan Su garden:
Chinese New Year Cultural Fair At The Oregon Event Center In Portland Oregon
The cultural fair will take place on January 25th, 2020 from 10 am – 5 pm. The fair will showcase contemporary and traditional Chinese cultural activities such as Chinese folk dancing, a lion dance, Chinese calligraphy, martial arts demonstrations, Chinese instrumental music, and children's games. You can get more information about the fair here.
Chinese New Year Celebration And Parade In Jacksonville Oregon
If you're in Southern Oregon, Jacksonville will have a parade and fair on February 8th, 2020 in downtown Jacksonville. The event goes from 10 am – 3:30 pm. There will be cooking demonstrations, brush painting and calligraphy, arts and crafts, Chinese archaeology and history, and Chinese music.
The parade will start at 10 am on California street between Oregon street and fifth street in downtown Jacksonville Oregon and will feature lion dancers! The main event will be magician Calvin Kai Ku preforming lunar illusions at 2pm.
You can get more information about Jacksonville's Chinese New Year celebration here.
Have you ever been to a Chinese New Year celebration? Let us know in a comment and tag the friends you want to take to this year's celebration!