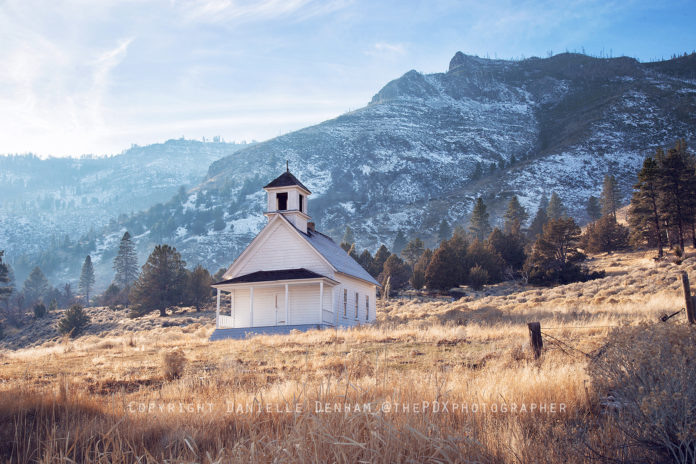 I don't know when or why this obsession first came about. If I try to trace it back, maybe it was my first glimpse of Lower Eight Mile School, sitting alone and desolate in a field somewhere west of The Dalles.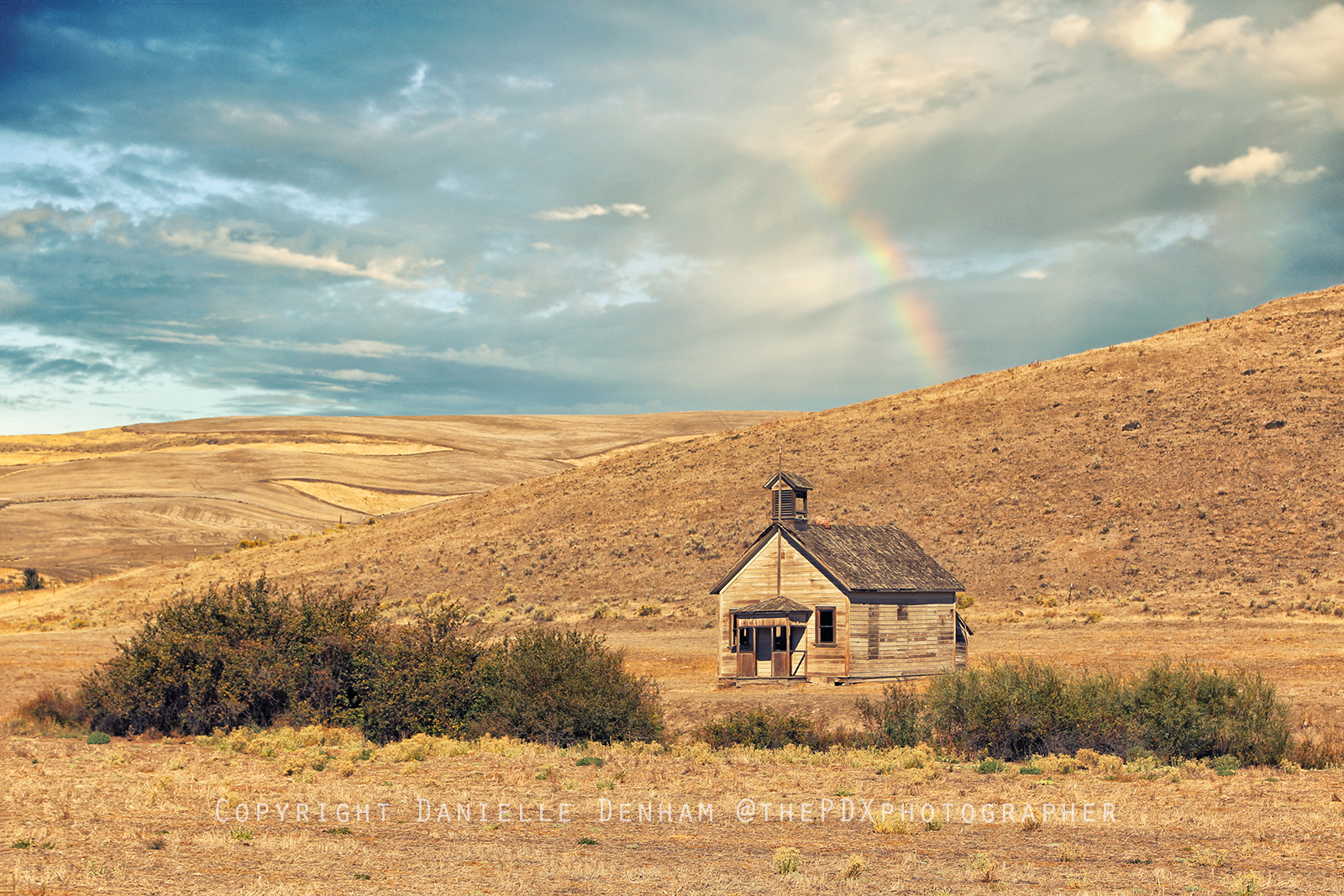 One Room Schoolhouses are Important Oregon History
Abandoned buildings and places had always called to me, begging to be photographed in their strange and wonderful beauty. This one was different somehow. If I closed my eyes it wasn't hard to imagine the teacher standing at the door ringing a hand-bell, or pulling the rope to the large one in the cupola. Kids in suspenders and long dresses playing in the schoolyard. Some came from miles away, riding horses across the prairie. All came to learn the basics of reading, writing, and 'rithmetic.
The thought crossed my mind: Obviously, there were more. I'd seen photographs of several, mostly in Wasco County. Could I find them? Some were easy to track down based on breadcrumb directions left by other photographers. Others were well-hidden, long ago swallowed up by overgrown vegetation. Many have been lost to time, either by high winds, fire, or other "acts of God". Sometimes there is only a monument left to mark the remains of Oregon history.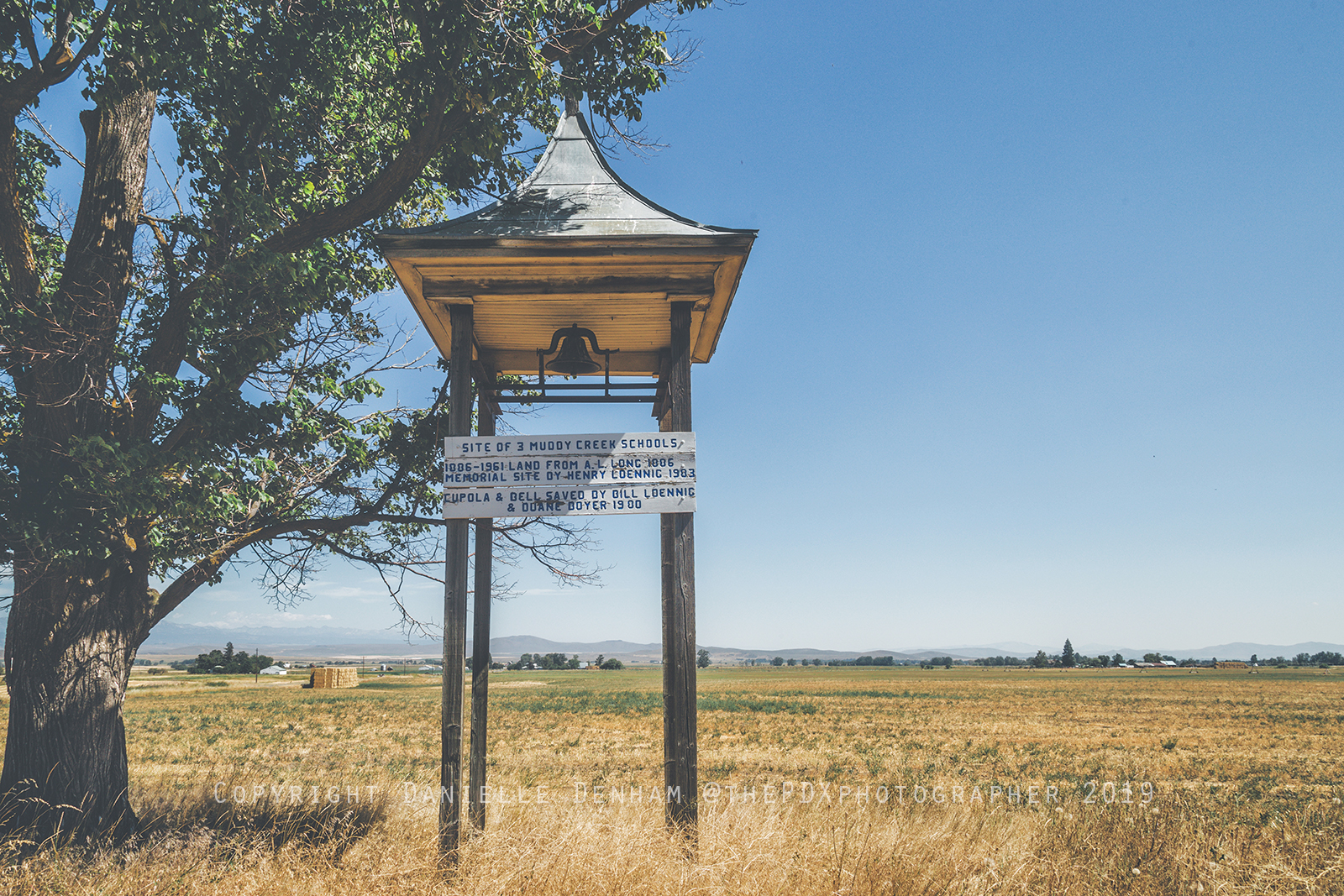 By the time I returned home from my Wasco County road trip I had documented four schoolhouses. At the end of 2012, I was up to around 20. So began the search in countless hours and thousands of miles back and forth across Oregon. Some trips have taken me into Southern Washington and Northern California.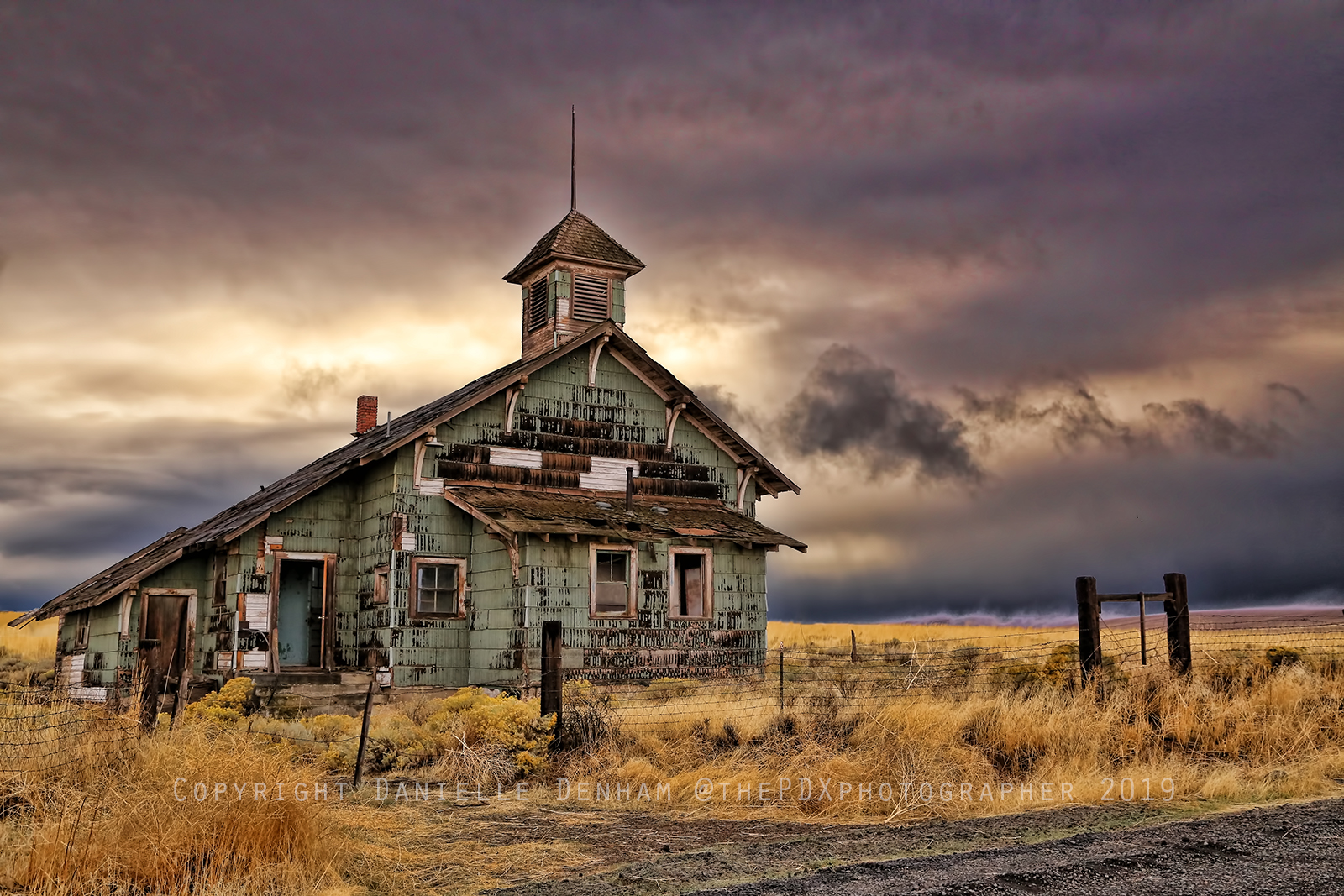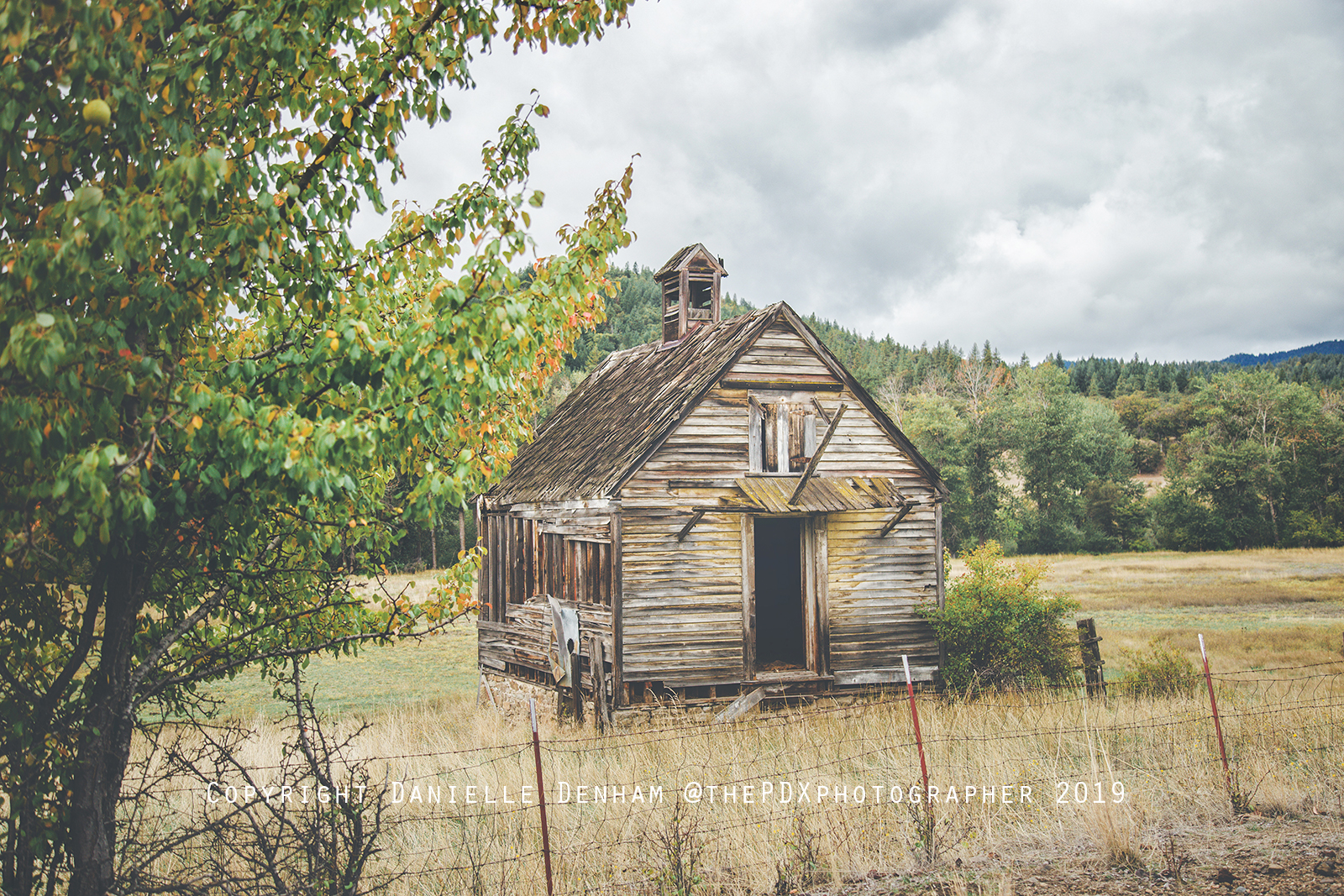 Occasionally I'm confronted by buildings that have disintegrated into a pile of wooden siding and hand-hewn square nails. Marysville School was the last surviving vestige of a townsite. Rubble remains.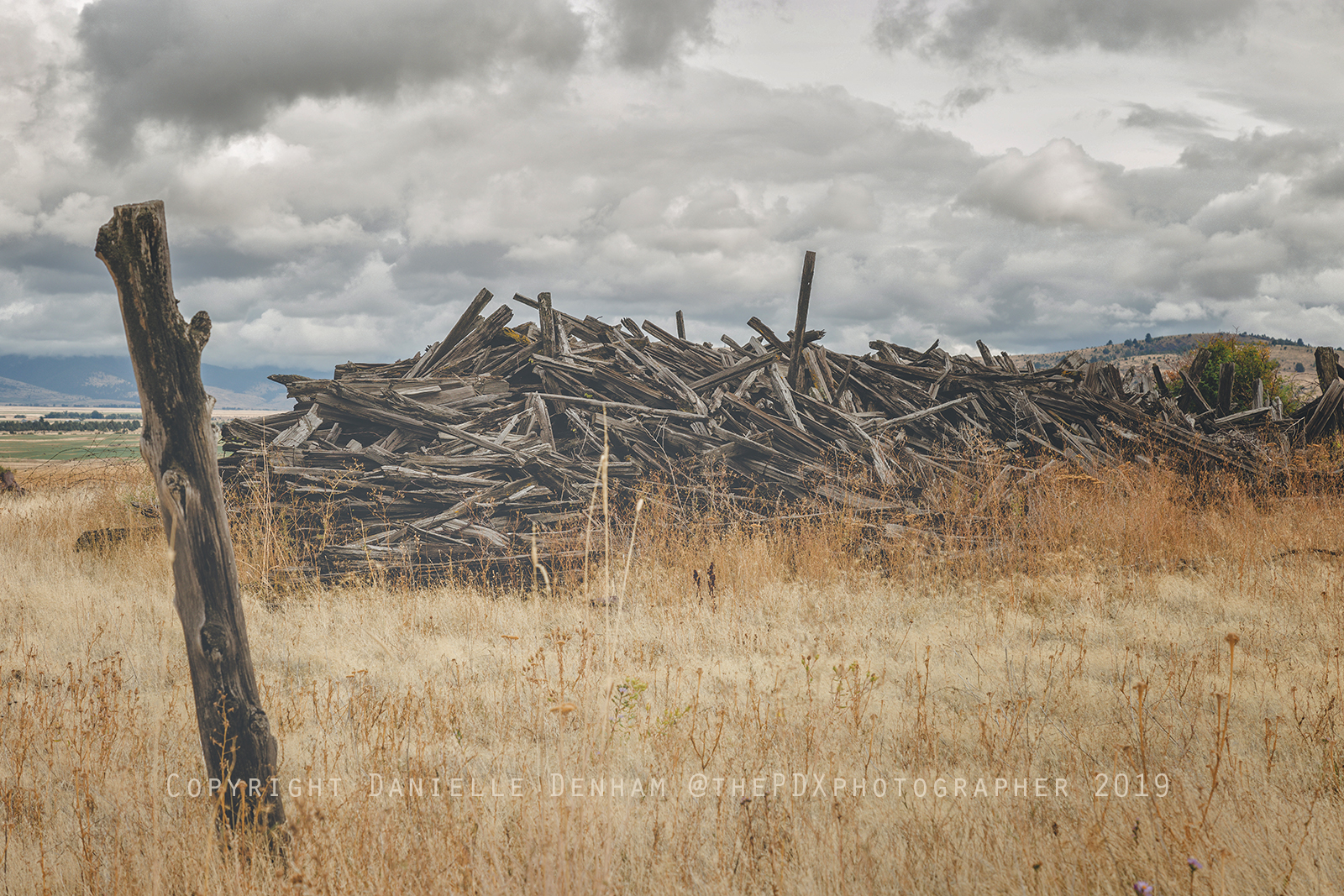 Others like Suplee School won't last much longer. It was still standing in 2018, but by the time I made it out there the following year the building had fallen in.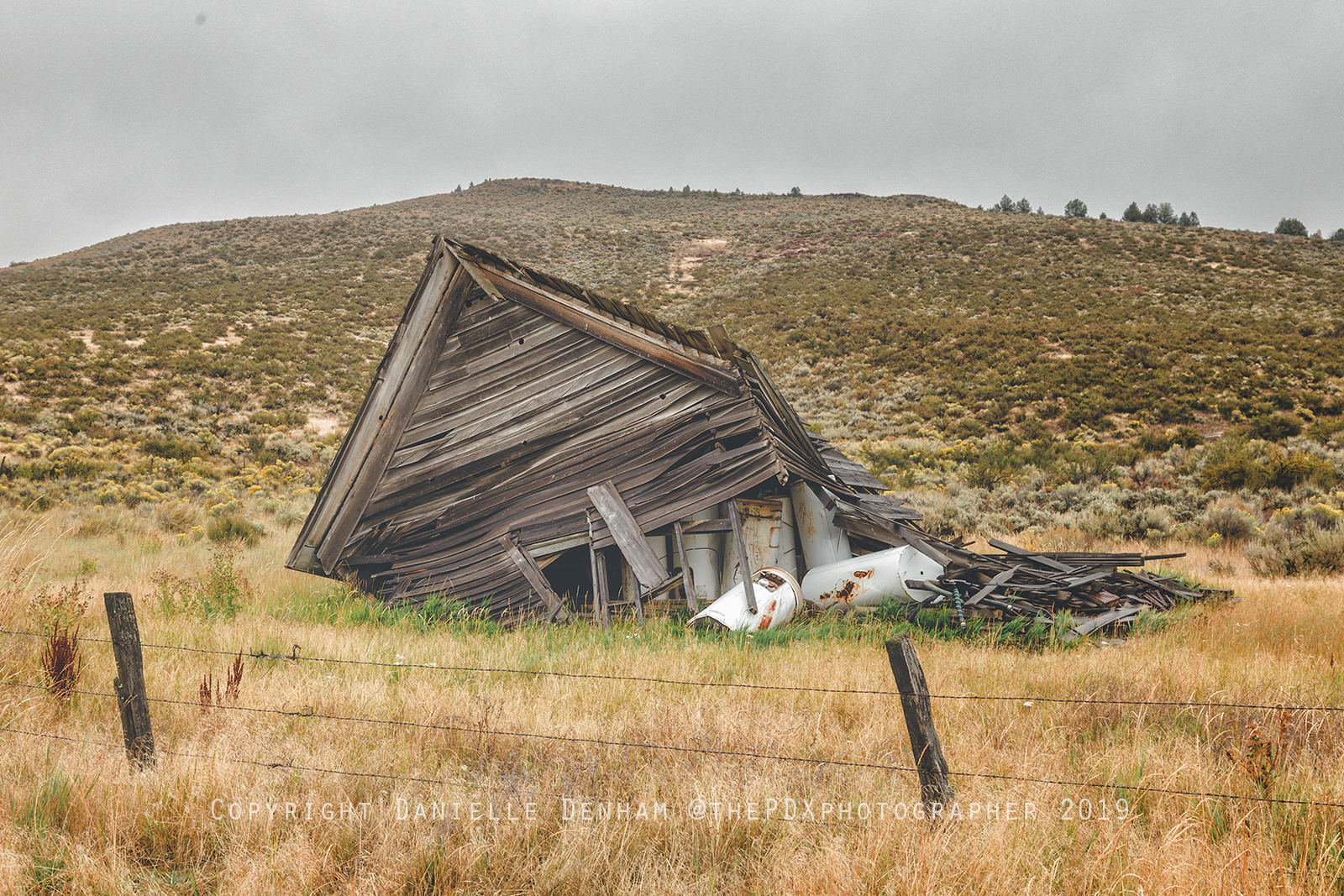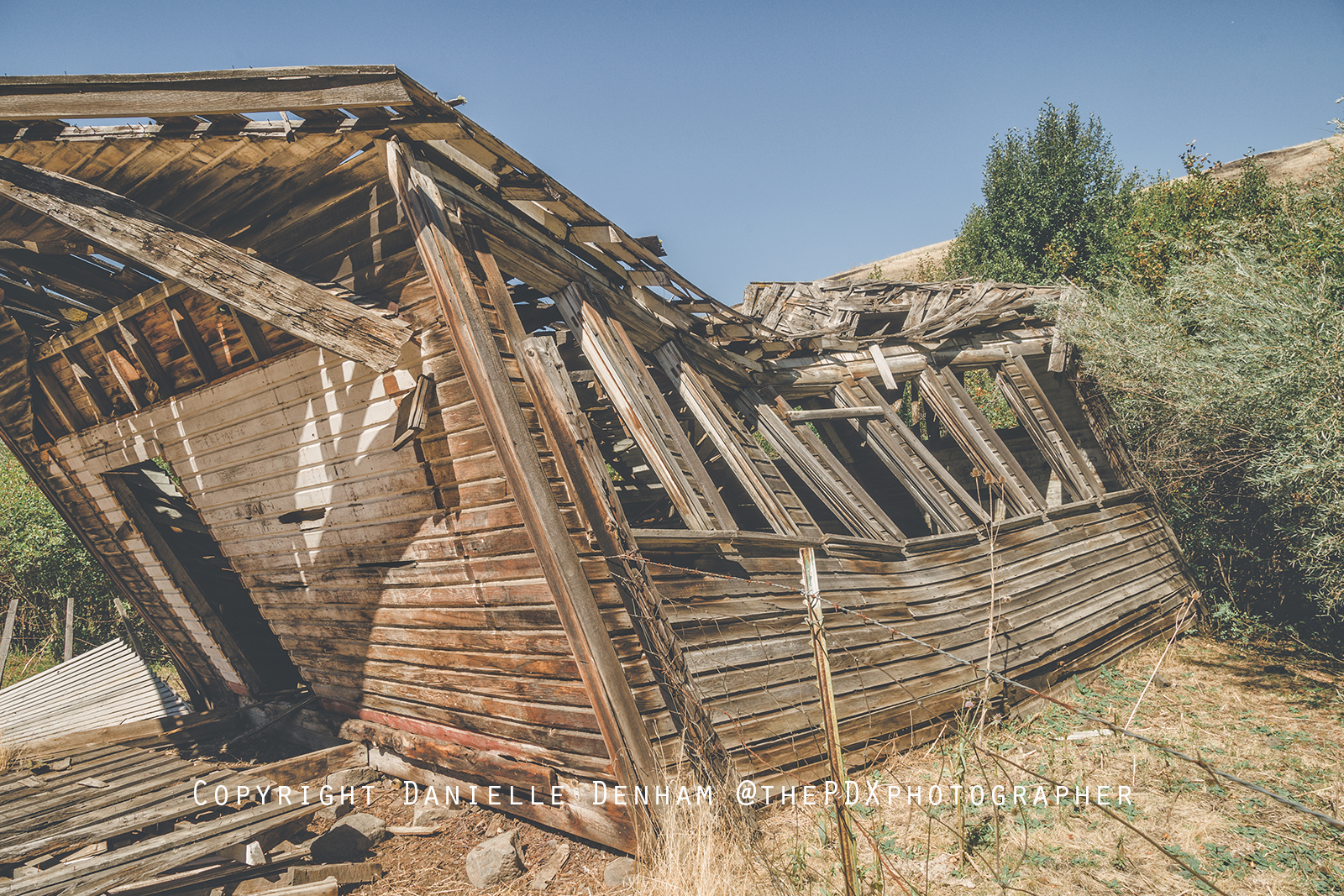 Douglas Hollow School was almost lost to the Dalles Substation Fire in 2018.
I had been filming with the crew at OPB for an episode of Oregon Field Guide in June of that year.
Three weeks later the abandoned farmhouse we were shooting was lost to the fire, and I made a frantic two-hour drive back from Portland to Wasco County. Mostly it was to photograph the smoldering remains of the Charles Nelson House, but I wanted to check on some of the other historic buildings in the area as well.
What I ended up driving through was like hell on earth. People lost their homes, crops, and the fire cost one man his life. Charred remains smoked and threw ash into the air. The heat was oppressive. Fire crews were unable to save it all, but through the haze, Douglas Hollow was still standing, protected from the flames by a firebreak.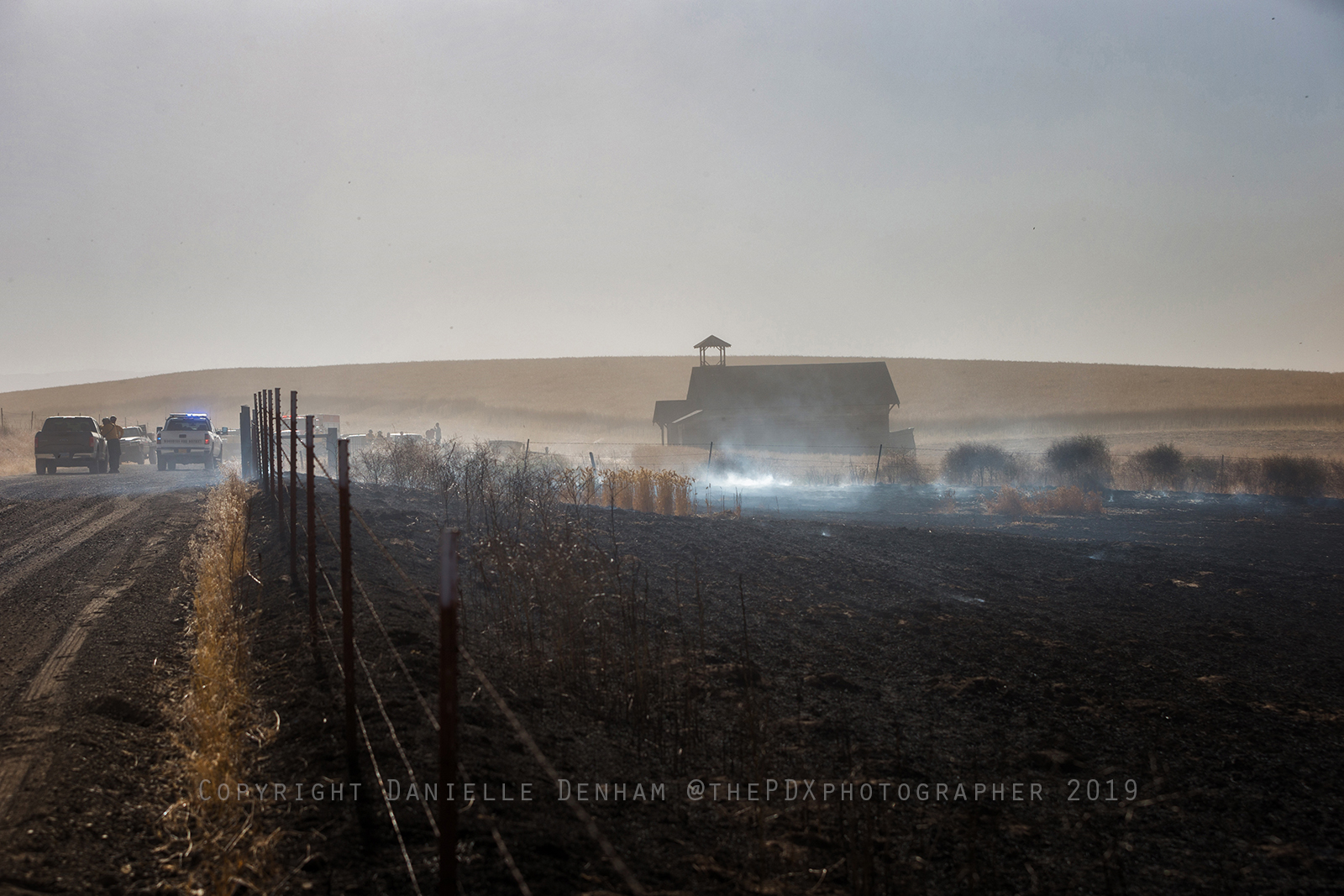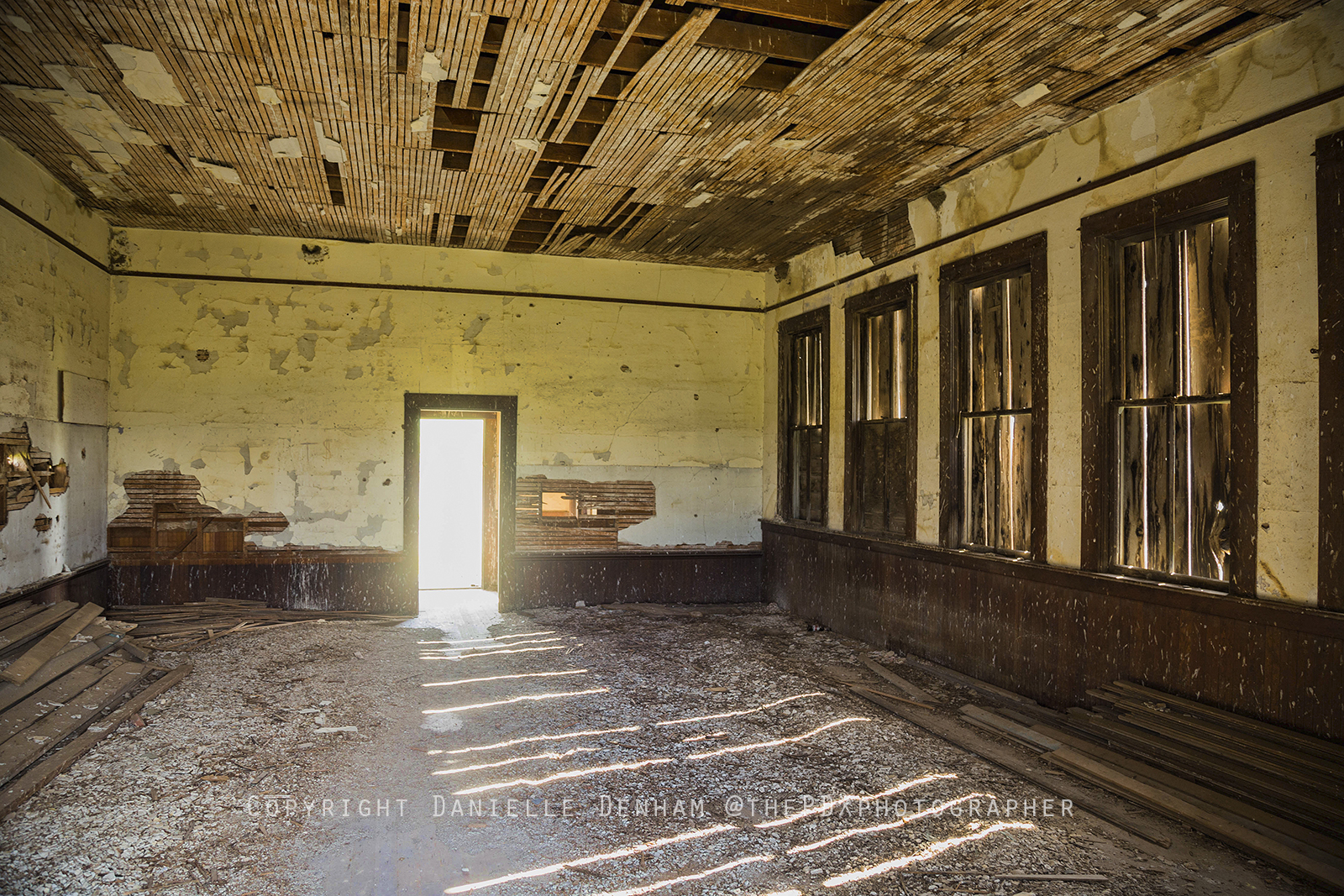 On the flip side, so many of these buildings have been lovingly restored or repurposed into homes, wedding venues, bed & breakfasts, grange halls, and community centers.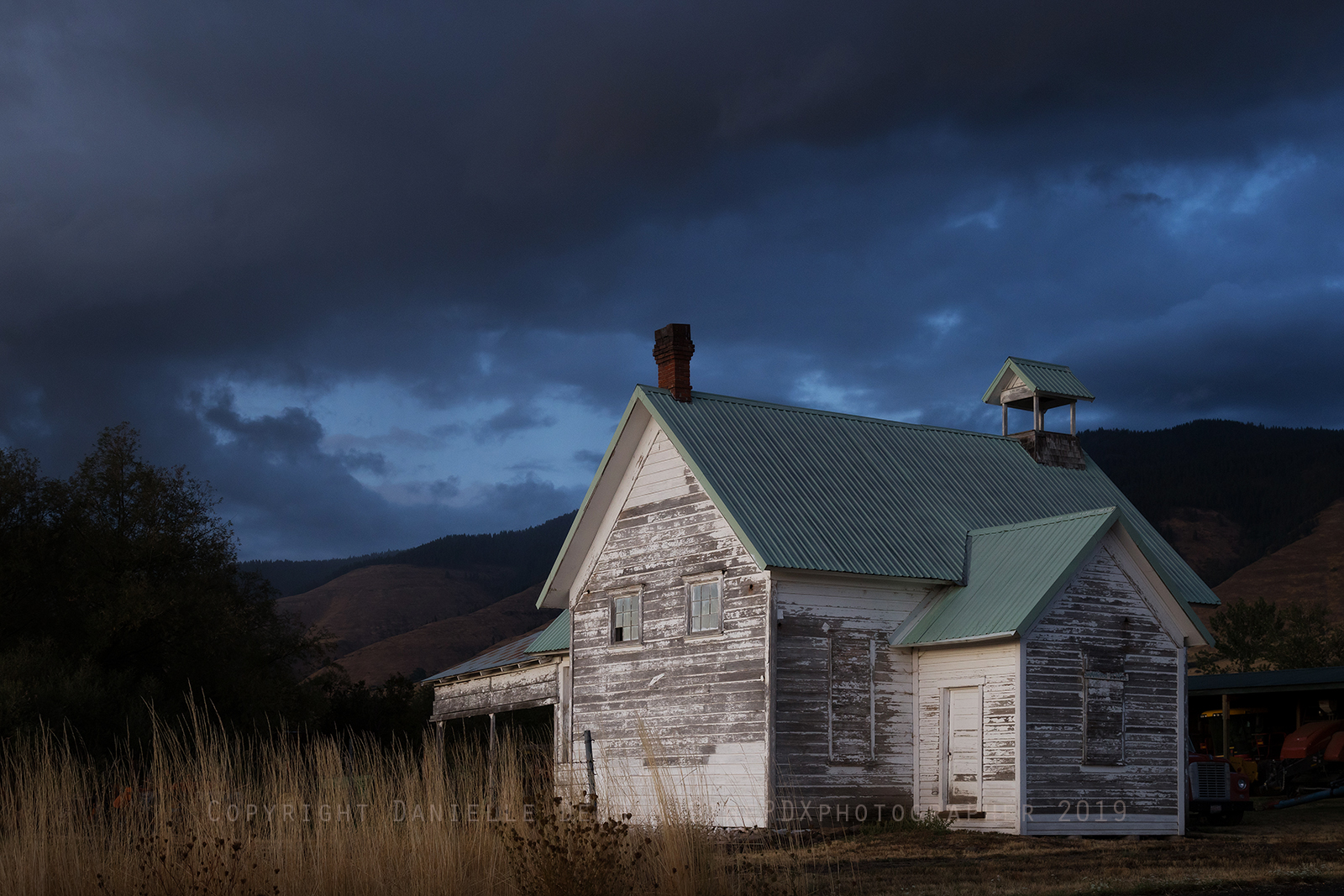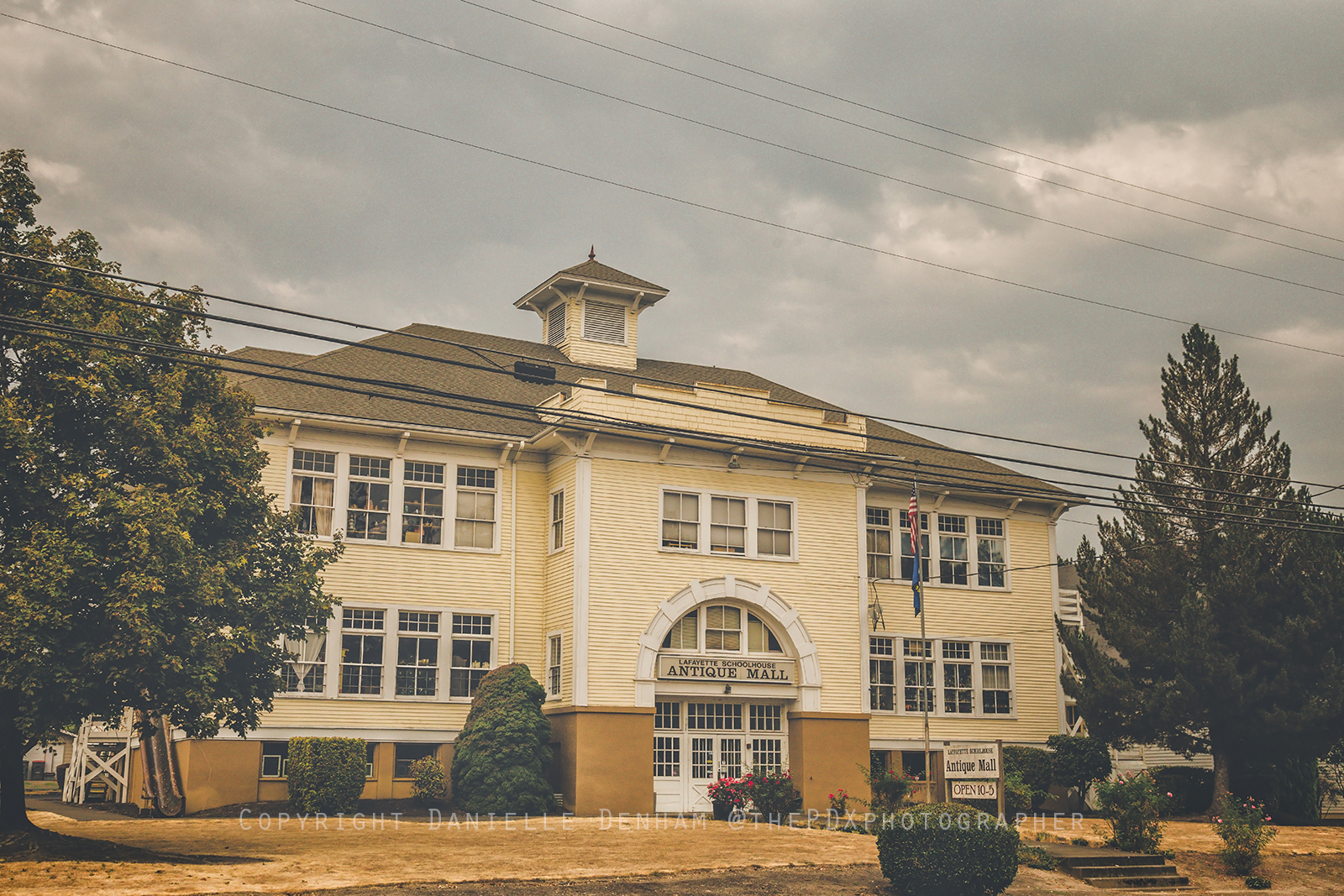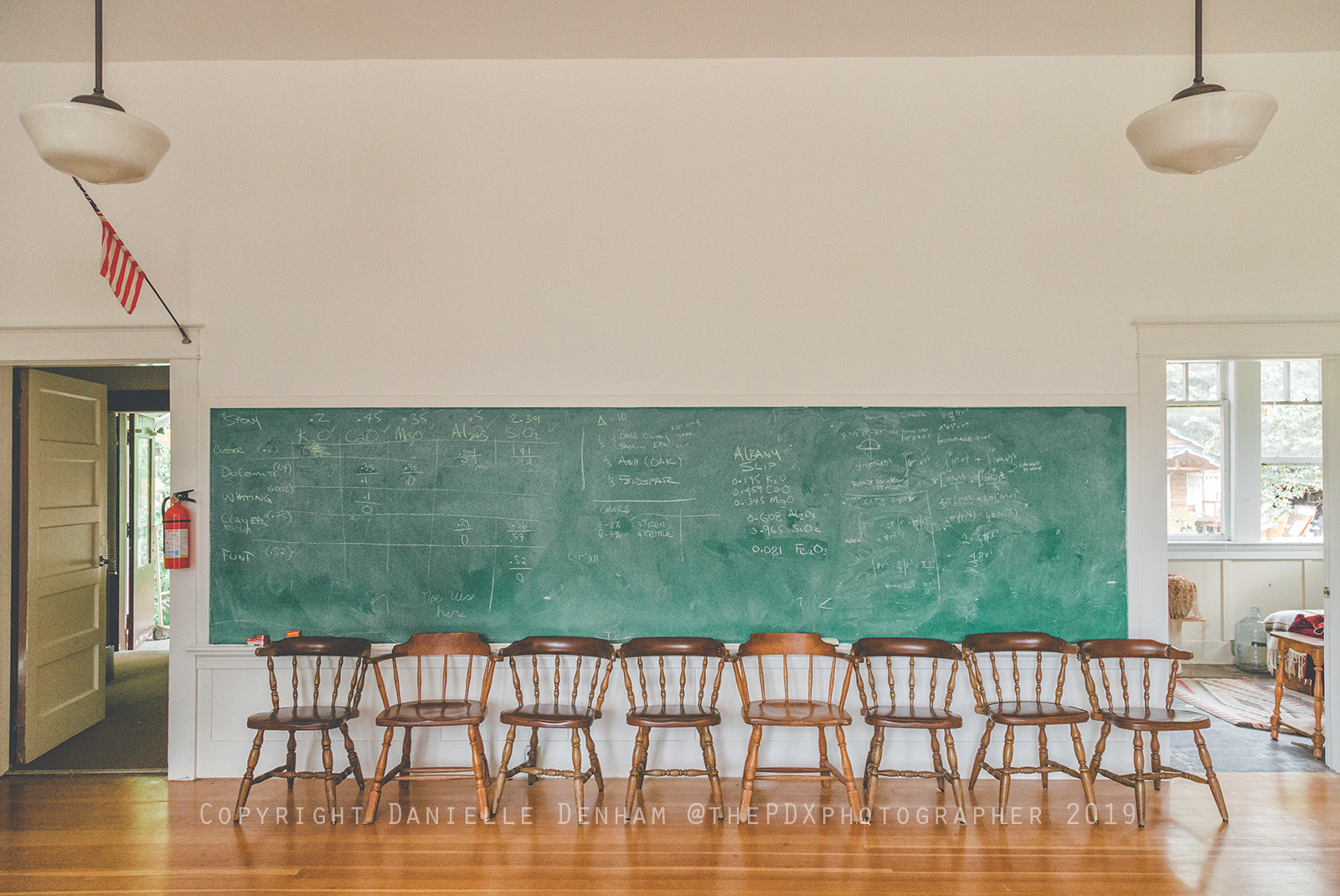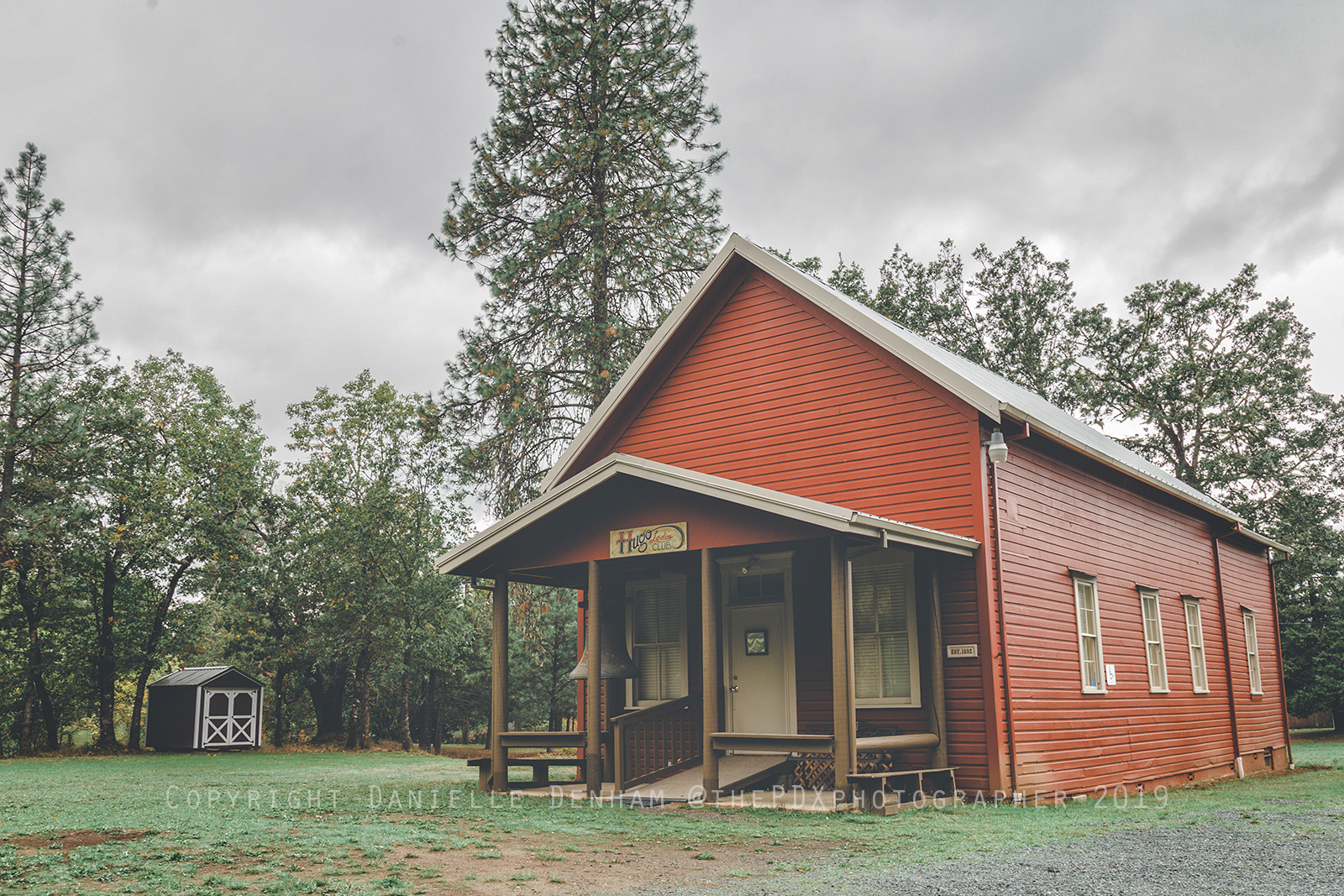 One awesome property owner invited me to photograph his home, the Hulburt School in Linn County. He'd restored it since the 1970s, and even brought out an album of original students and restoration photos to show off.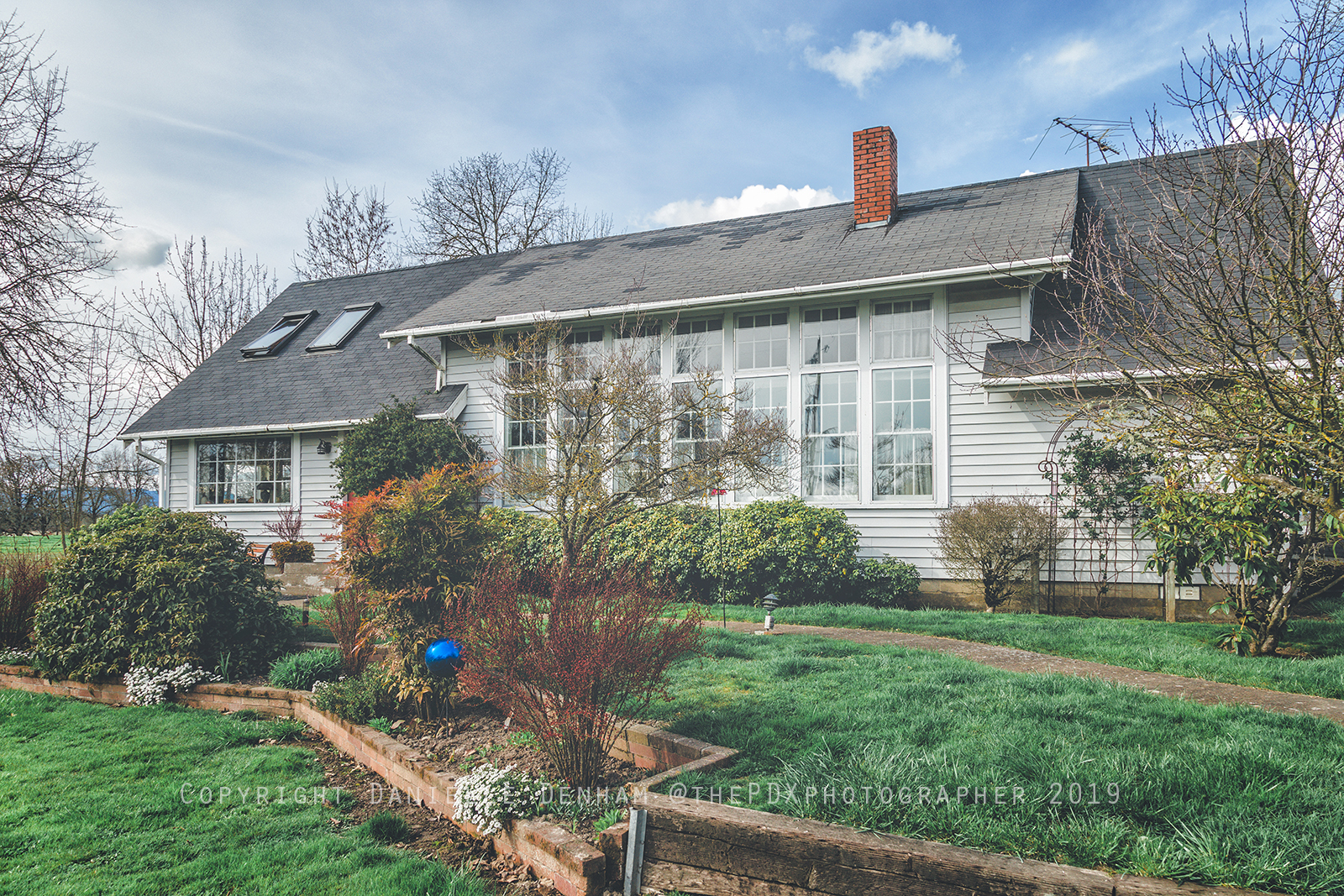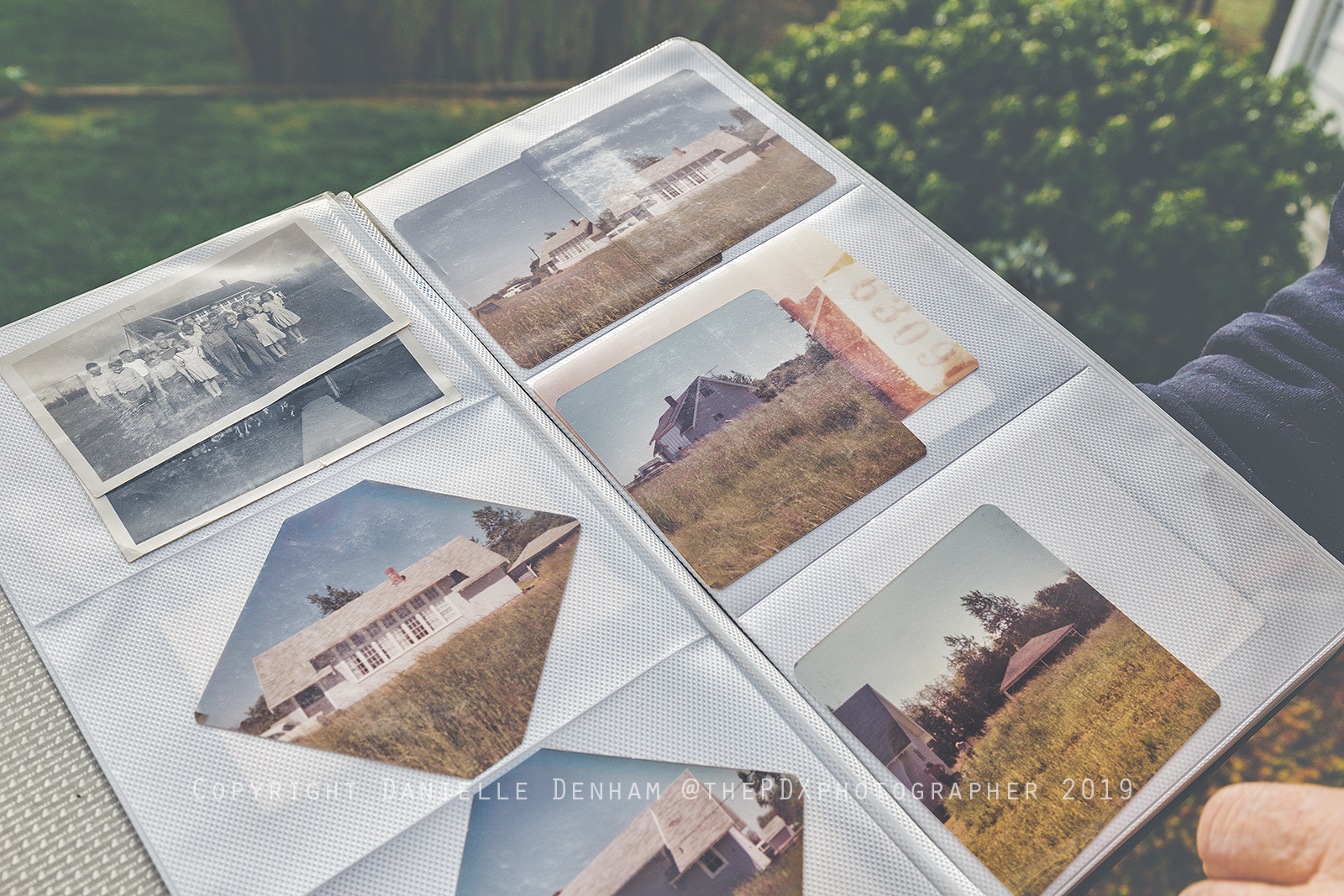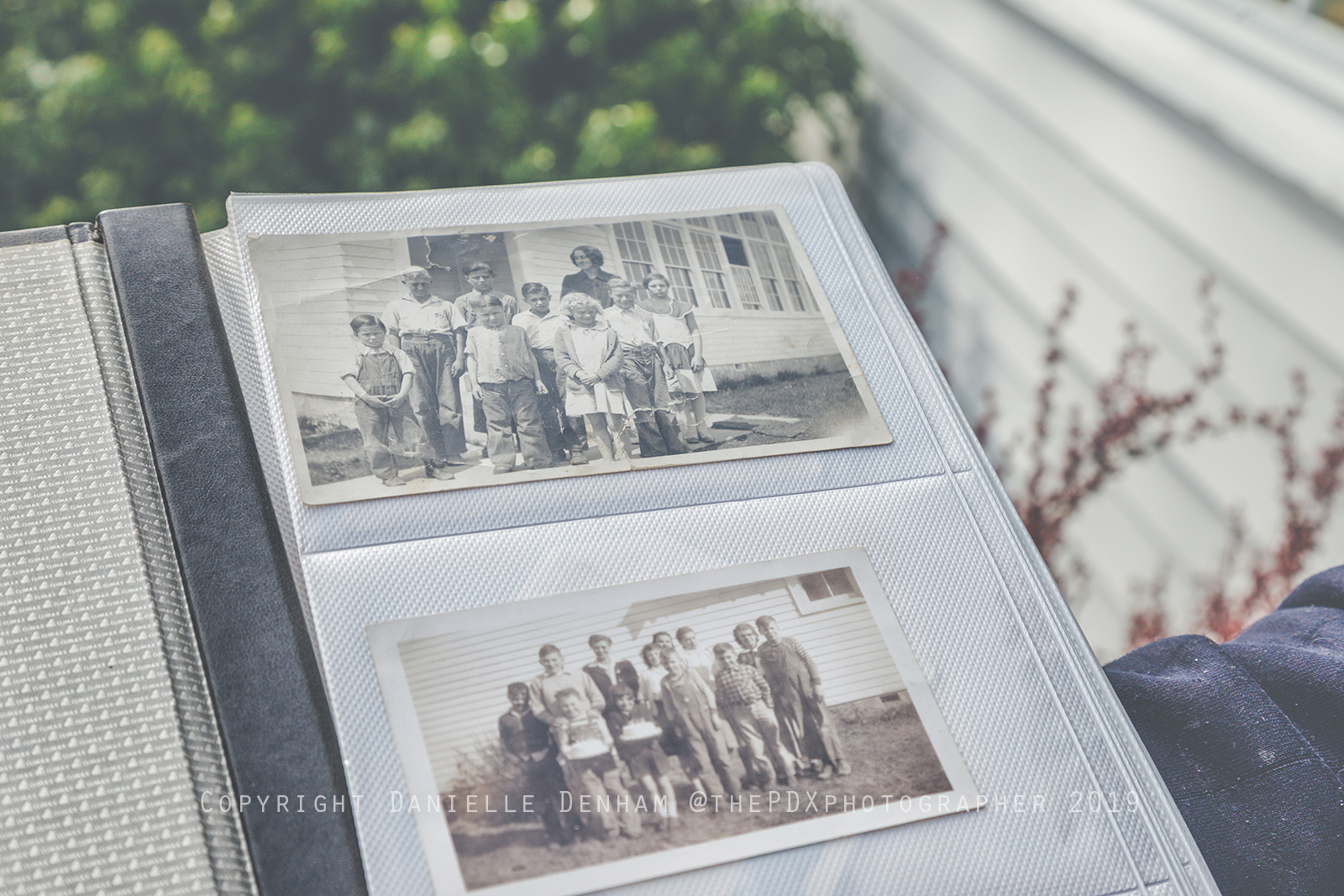 Tiny pieces of the past remain if you care to look hard enough. Students and visitors have left their marks on Oregon history over the years.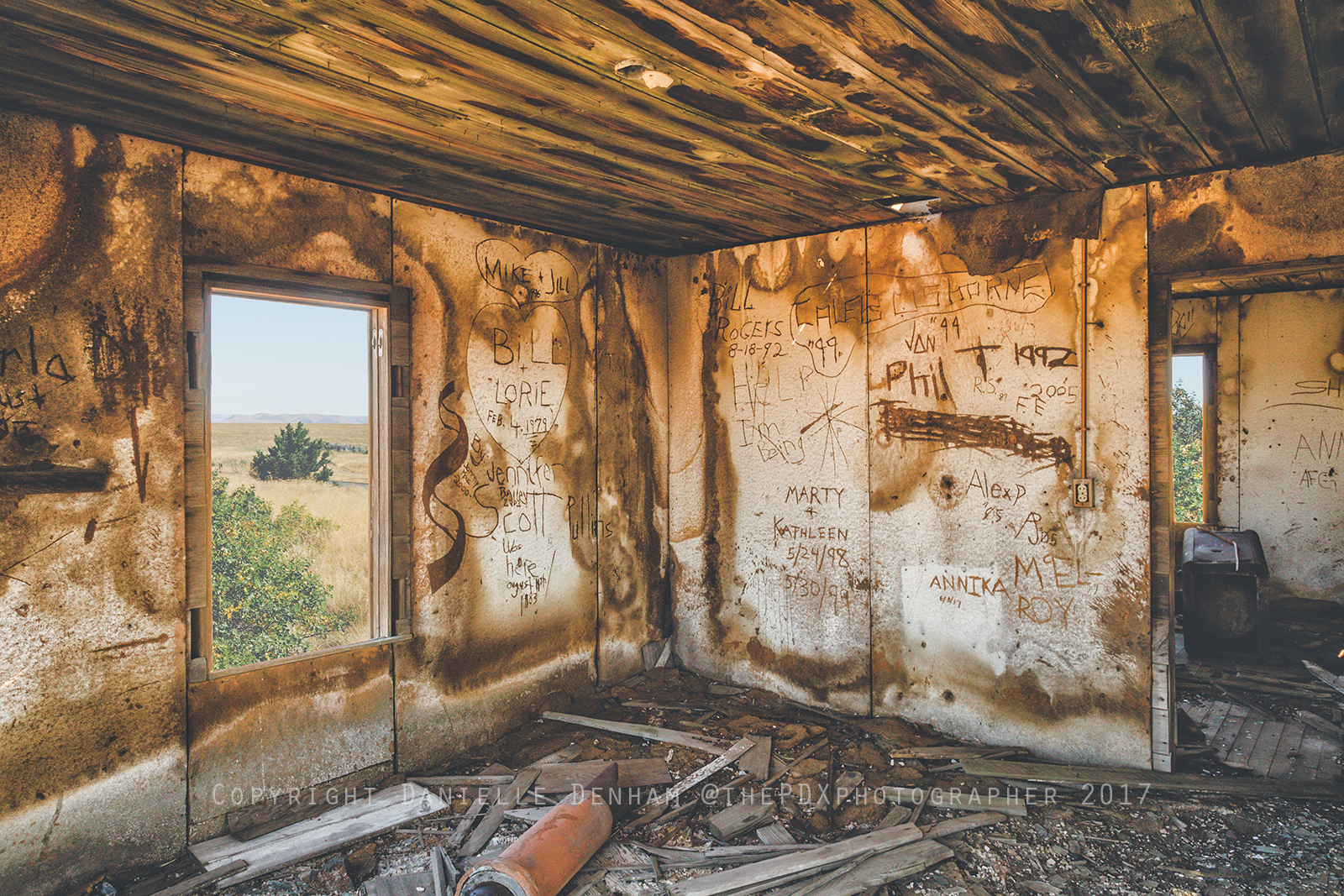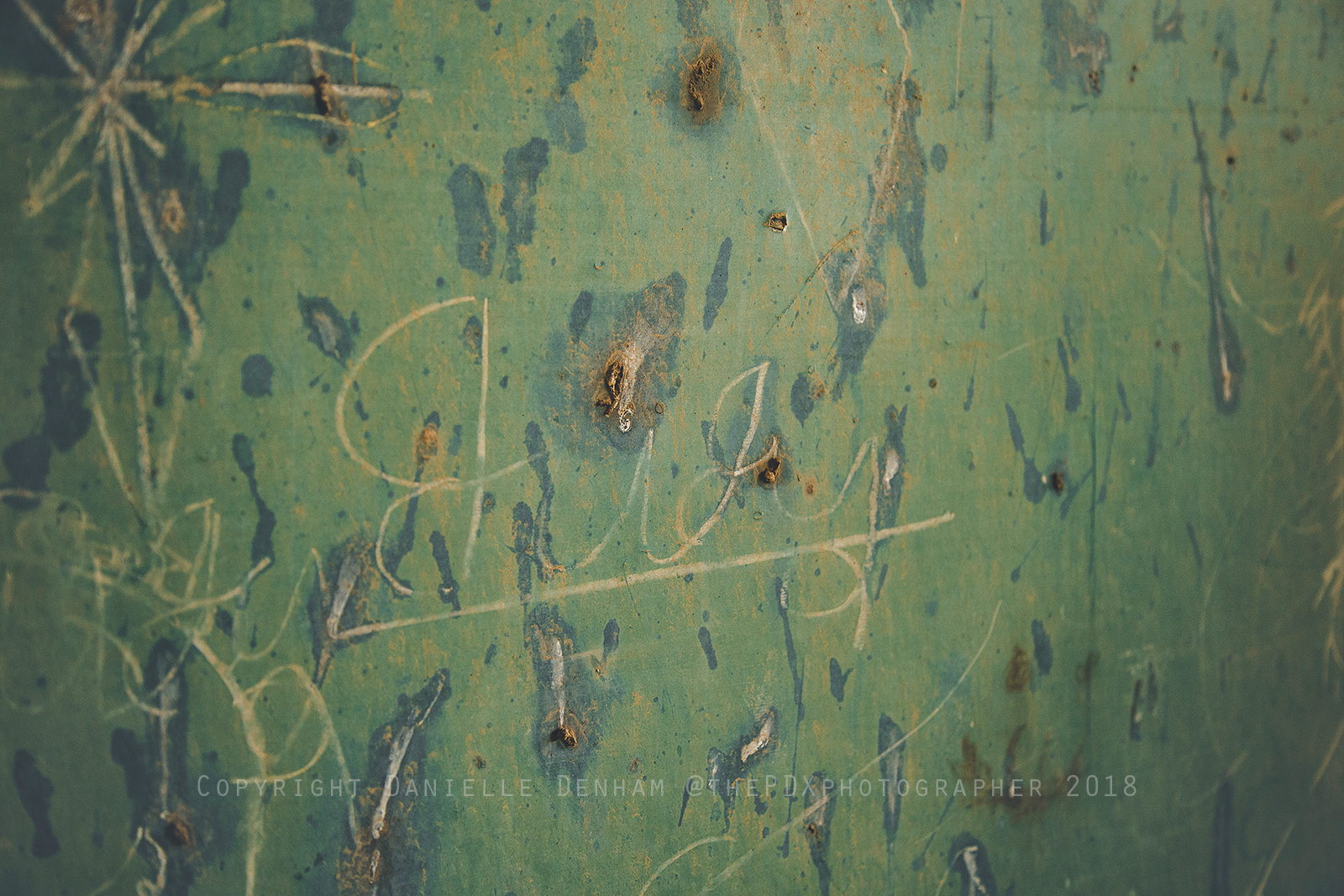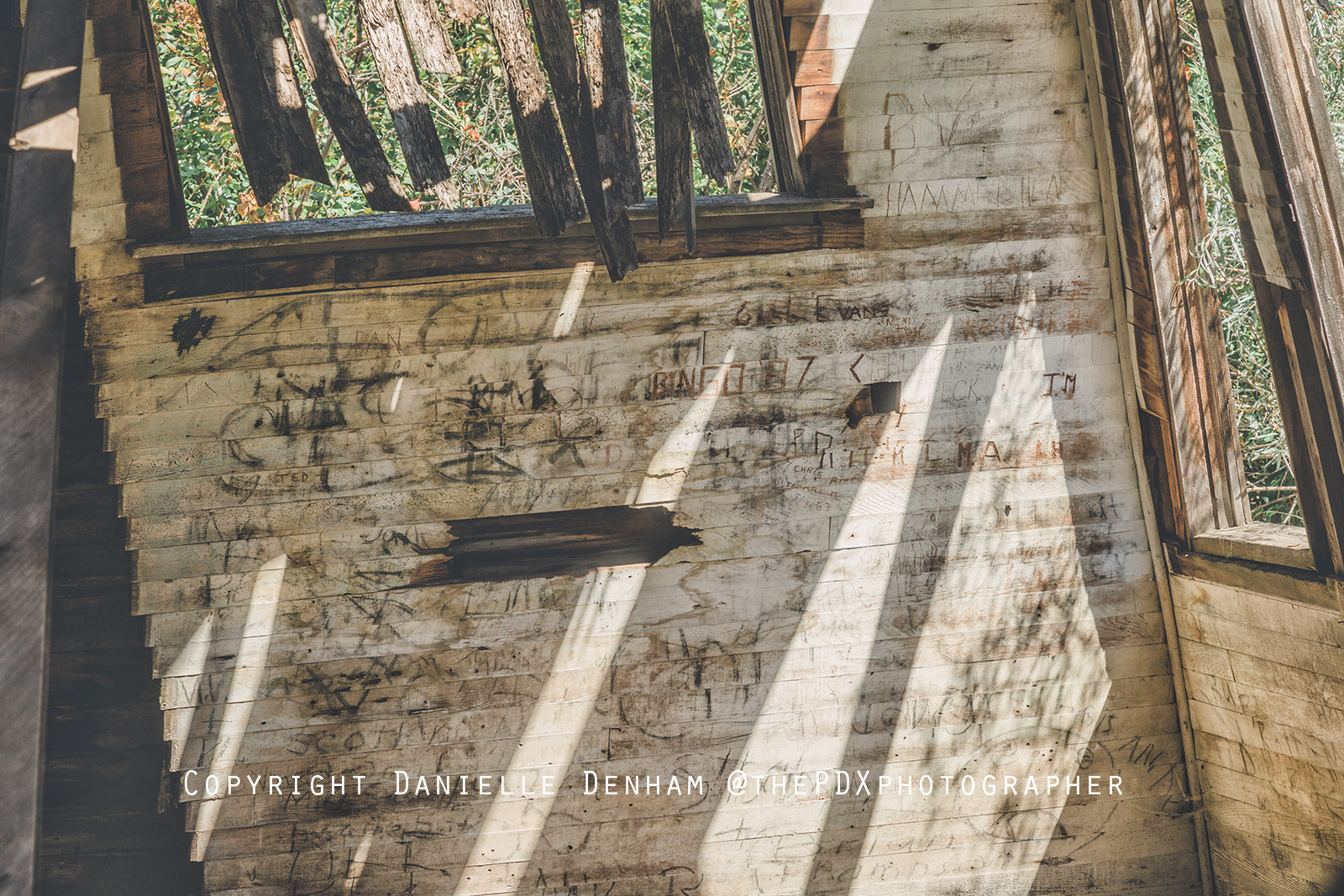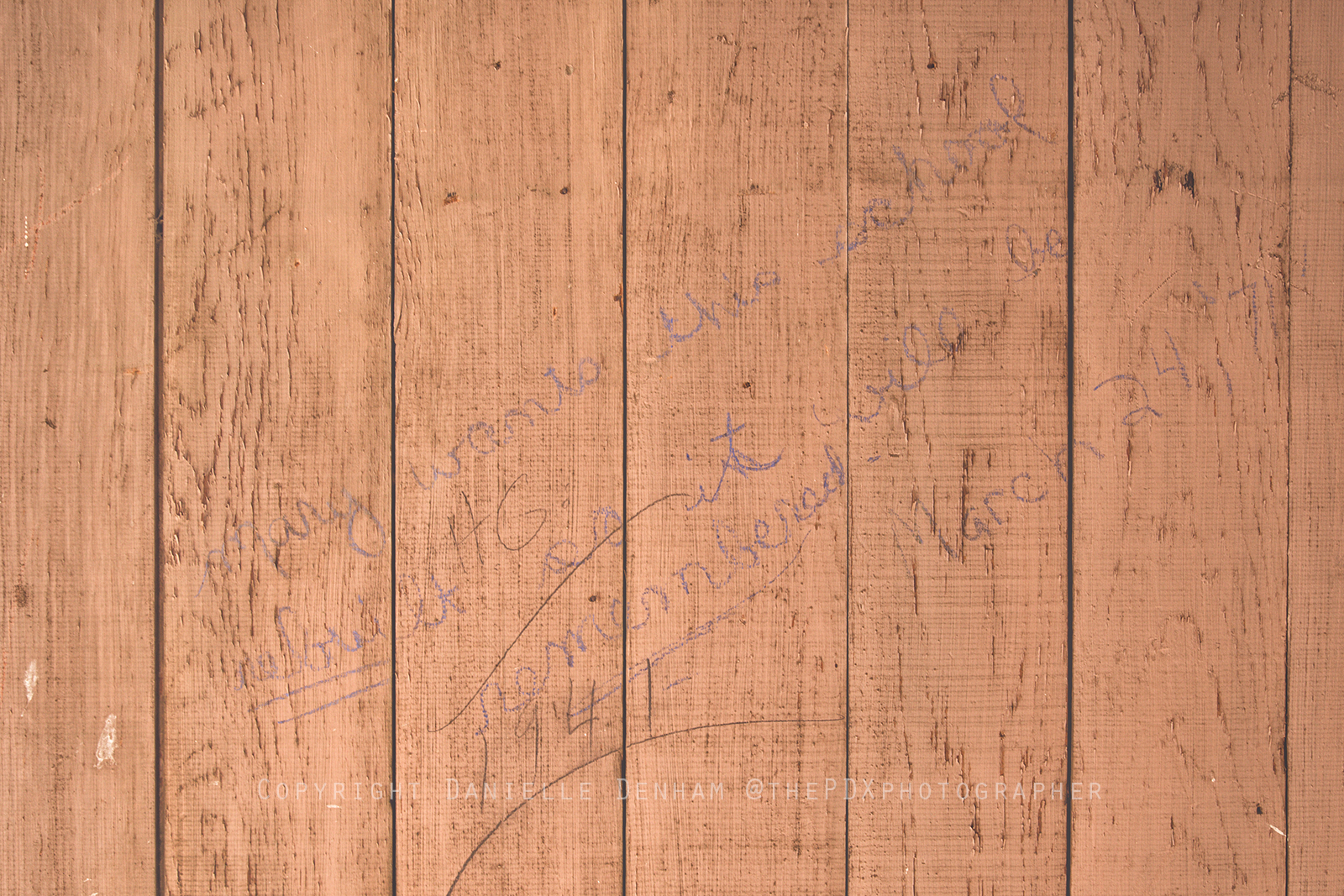 ---
Related: Haunting Abandoned Oregon Houses That Have Been Lost to Time
---
Sometimes it's possible to track down vintage images of school buildings that are still standing. Freezeout School in Wallowa County looks to be almost unchanged over a century later, except the front door is no longer white.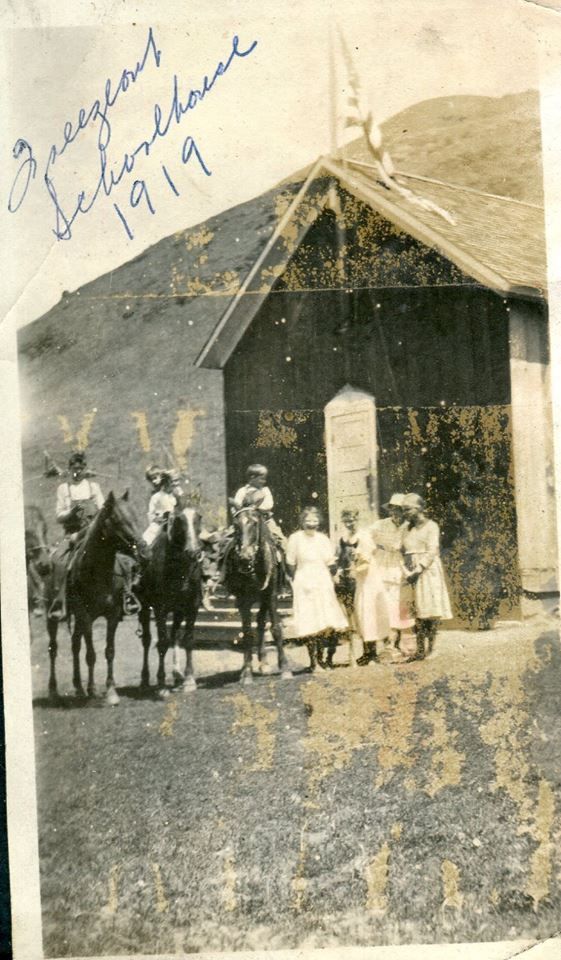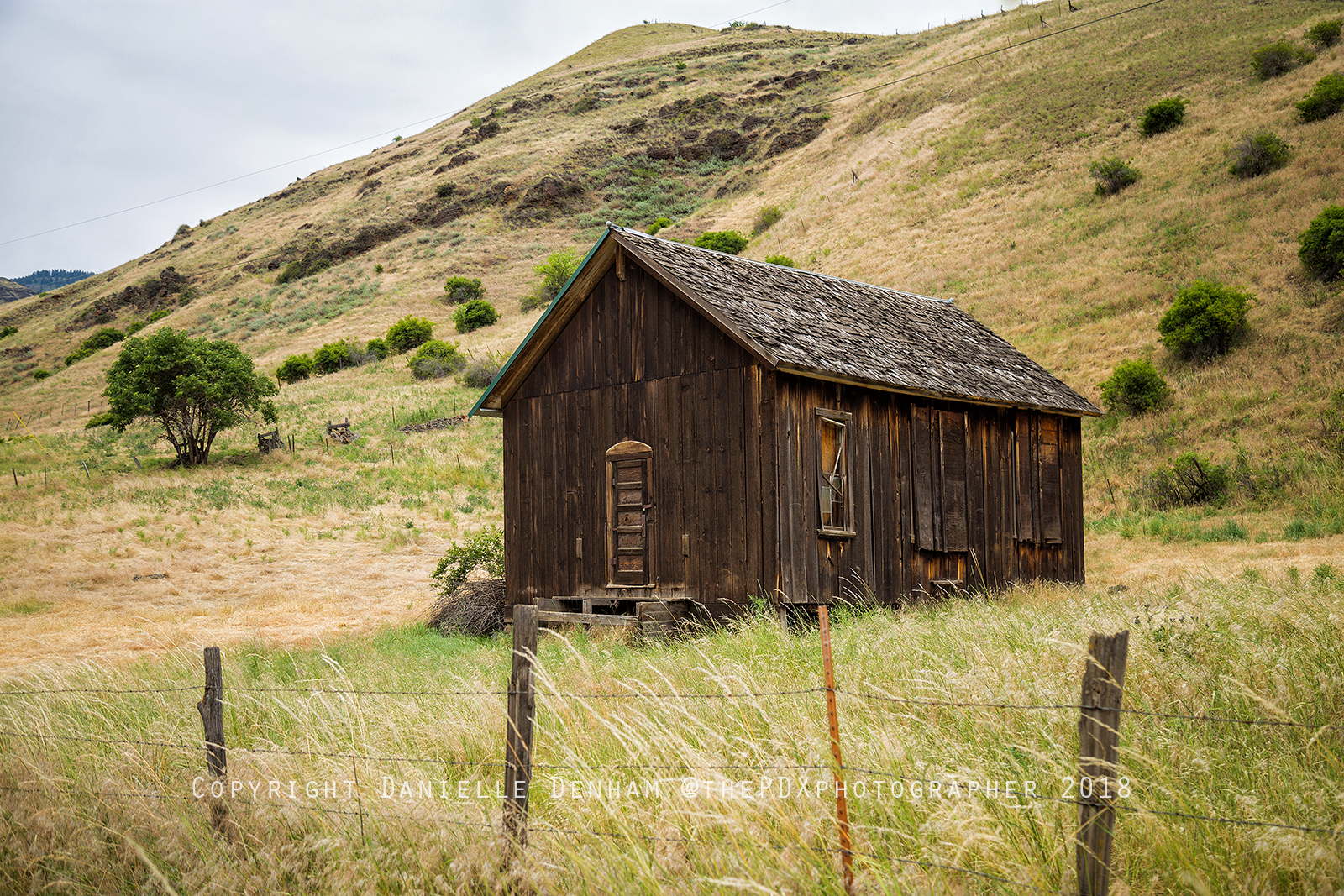 People and property owners have looked at me like I'm crazy. "Why would a young woman be interested in an old schoolhouse?" There's no simple answer. The history, of course. Perhaps grasping at a time gone by, and also the need to document the Oregon History slipping away from us.
As of writing this blog post I've photographed more than 250 old school buildings and pioneer churches around the state of Oregon. There are over 700 additional locations I have marked on my digital maps to visit and photograph next. My journey is far from over, but I'll keep searching until each one is documented.
To see all of the building images I've collected and more photographs of Oregon history, please visit my website here:
Happy exploring!