Ice can do interesting things to the landscape and change the way we perceive our surroundings. Suddenly our daily commute can become dangerous, or our favorite waterfall can become the perfect spot for a day of ice climbing. Everything from cold temperatures after rain or snow to freezing fog which can create hoar frost can turn our surroundings into a winter wonderland. Here are 10 photos of Oregon frozen over.
1. (Above) Hoarfrost on a fence in Redmond Oregon. Photo by Lauren Sobkoviak.
2. Ice climbing at Strawberry Falls. Photo from Mark Hauter.
View this post on Instagram
Sign up for monthly emails full of local travel inspiration and fun trip ideas. In each newsletter we'll share upcoming events, new things to do, hot dining spots and great travel ideas.
3. Ice hangs from the canyon walls at Punchbowl Falls. Photo by Paul Weeks.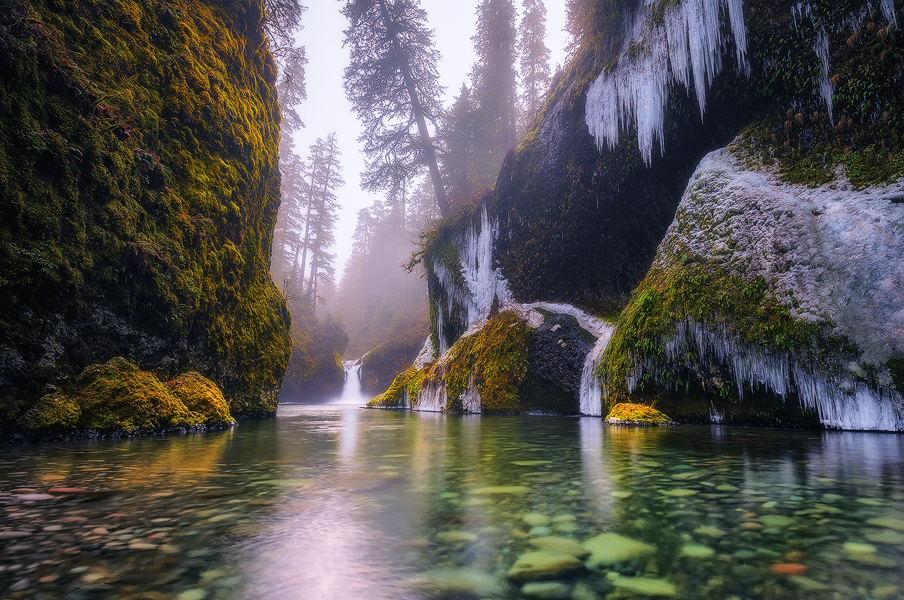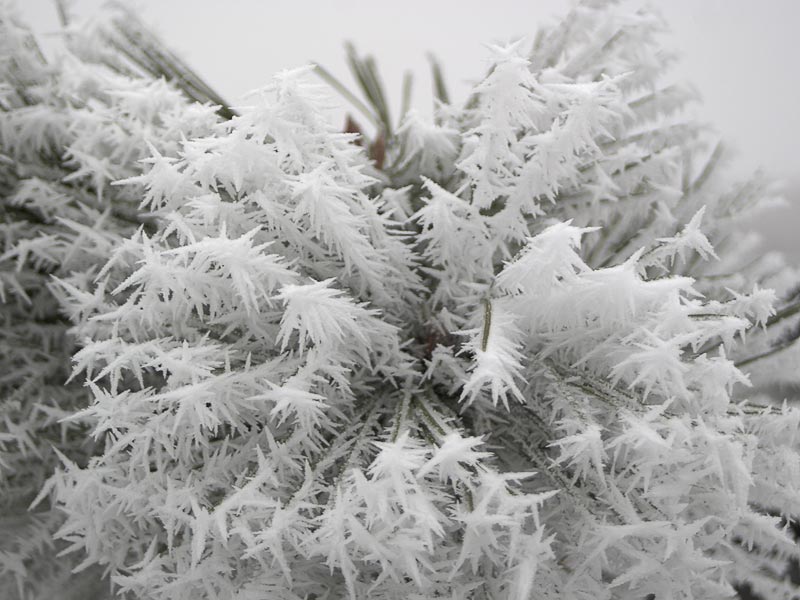 Fun Fact: Hoarfrost and Rime Frost happen when water molecules in the air freeze to an exposed surface. It often happens on cold foggy mornings. Many parts of Oregon experience hoarfrost throughout the winter, leaving the landscape white, icy, and eerily beautiful for days at a time.
5. A small tree in Southern Oregon is entirely frozen from the top down. Photo by Michael McCullough.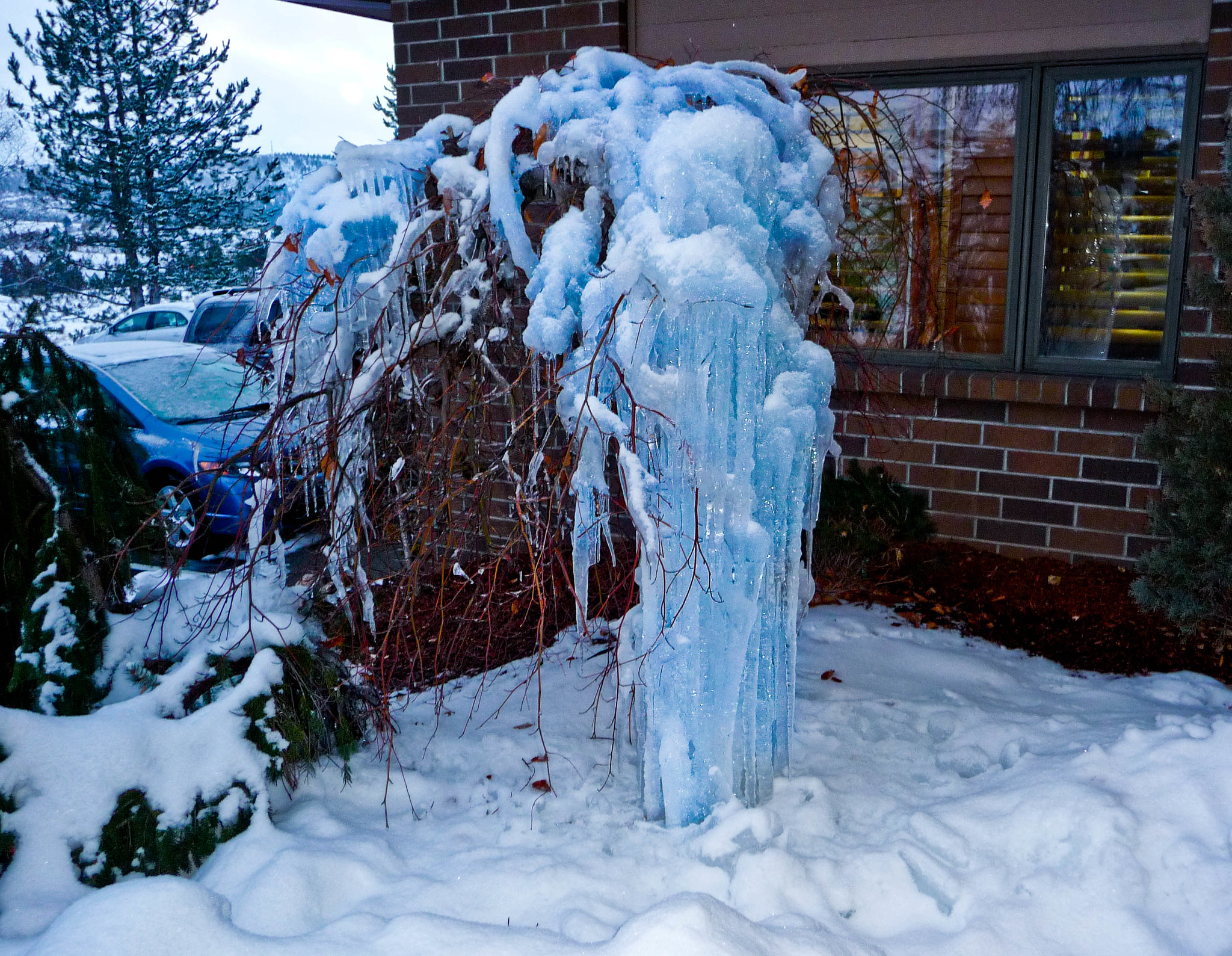 6. Ice hangs from the cliffs around Weisendanger Falls. Photo by Michael Matti.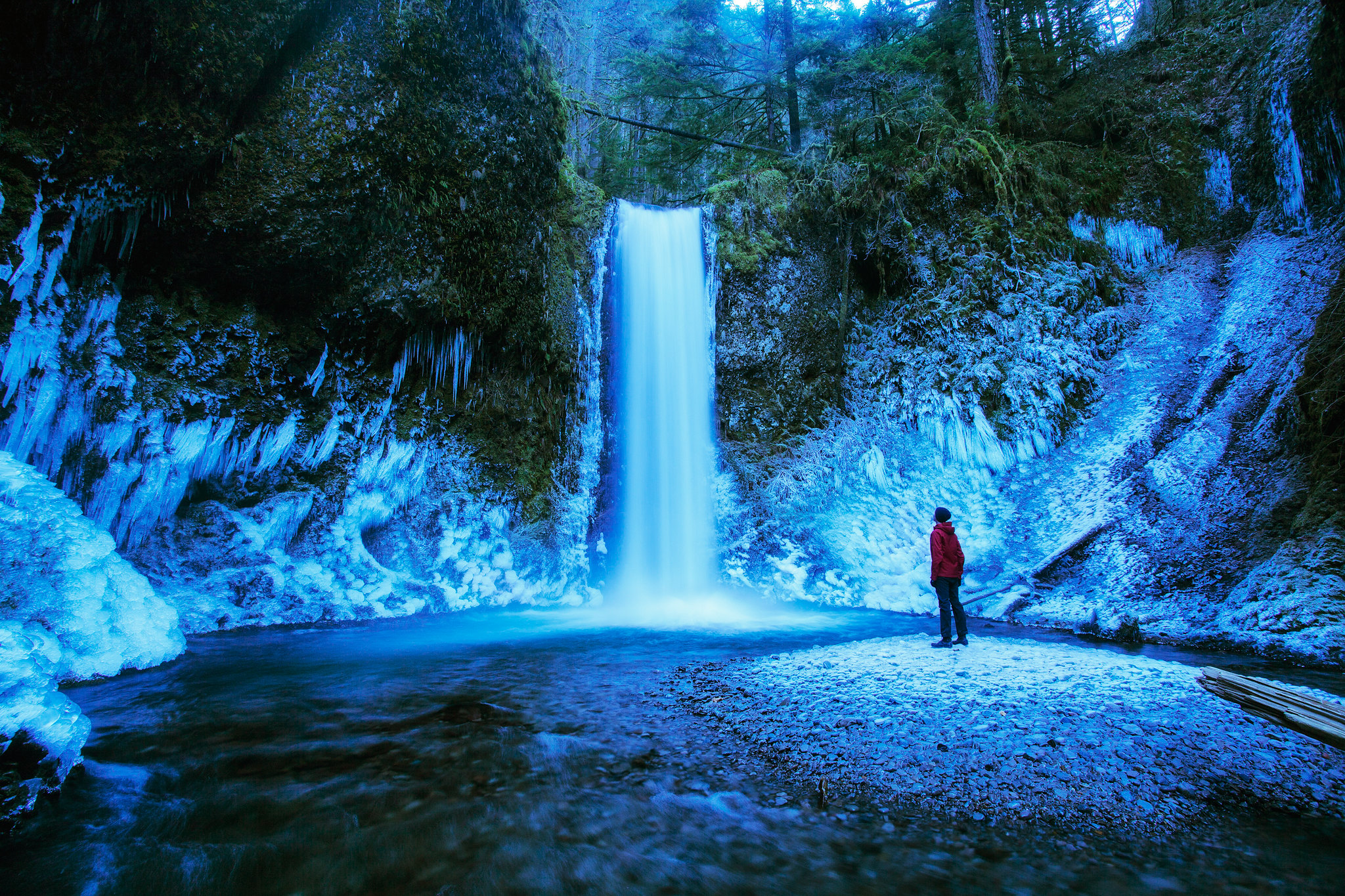 7. Ice covers the looking scopes at Crown Point. Photo by SMcD22.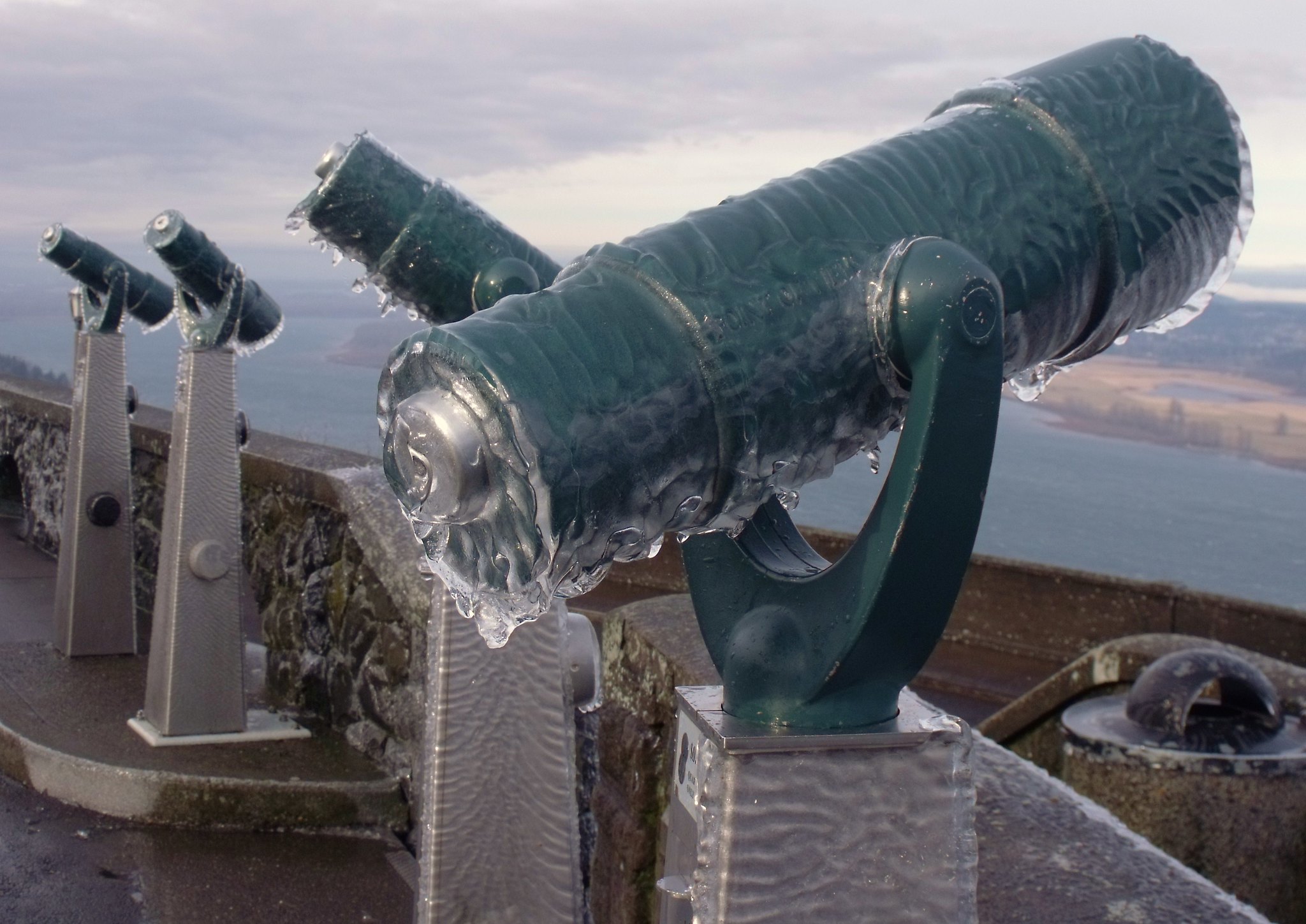 8. Ice clings to boulders along the Clackamas Scenic Route. Photo by Bonnie Moreland.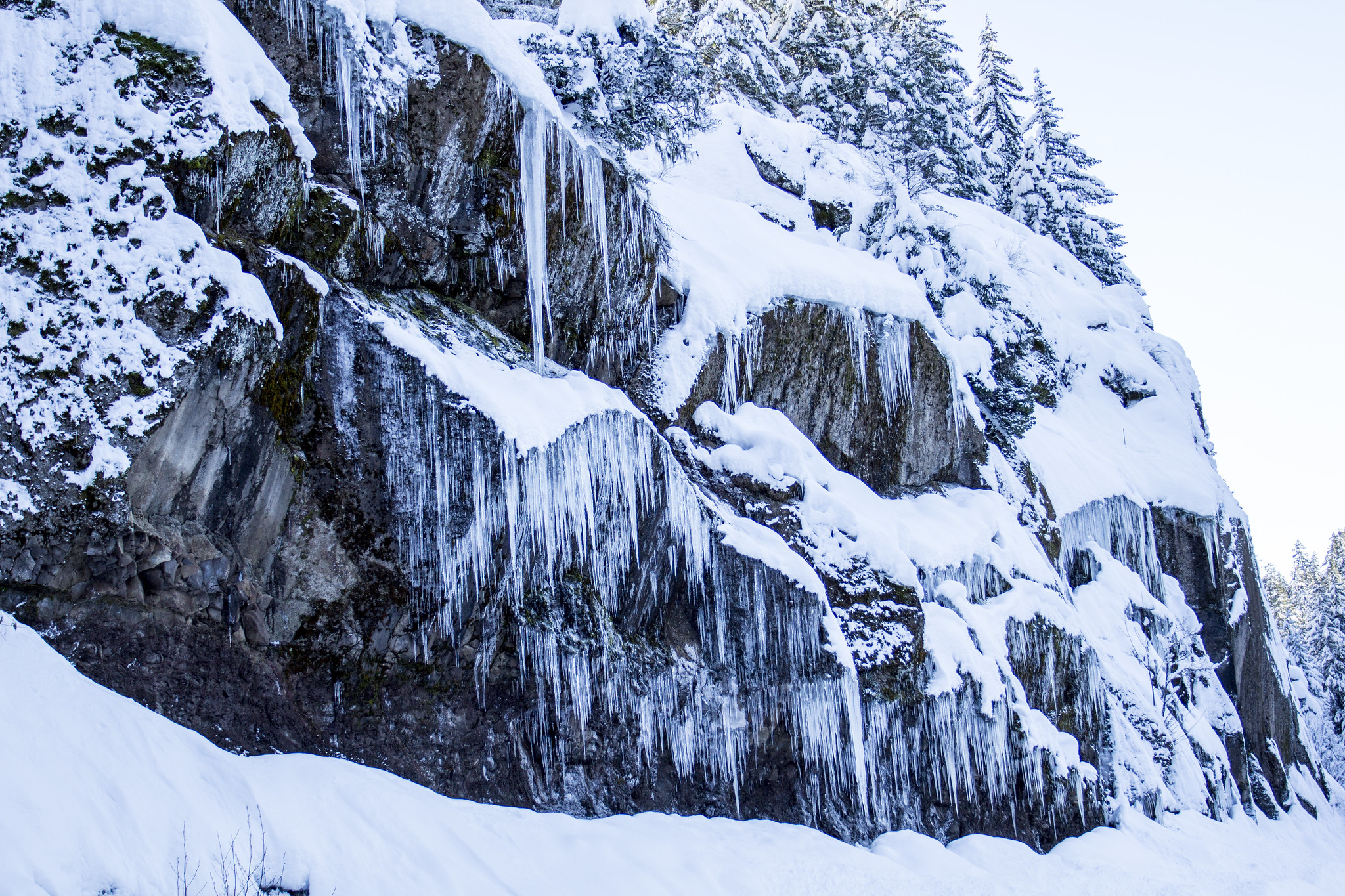 9. Hoarfrost on a fence in Rice Oregon. Photo by Jikido.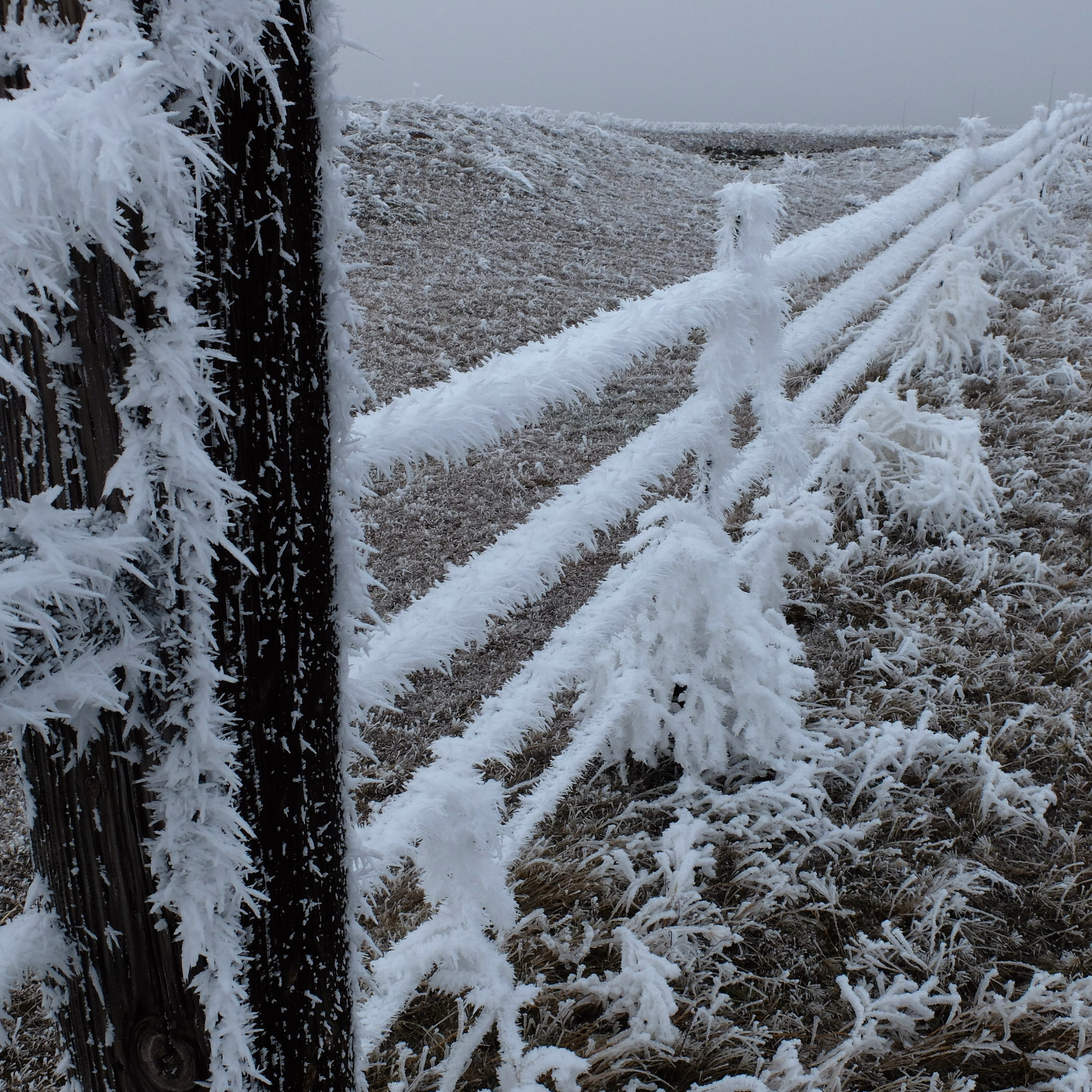 10. Ice clings to the sides of Multnomah Falls above and below the bridge. Photo by Matt McGee.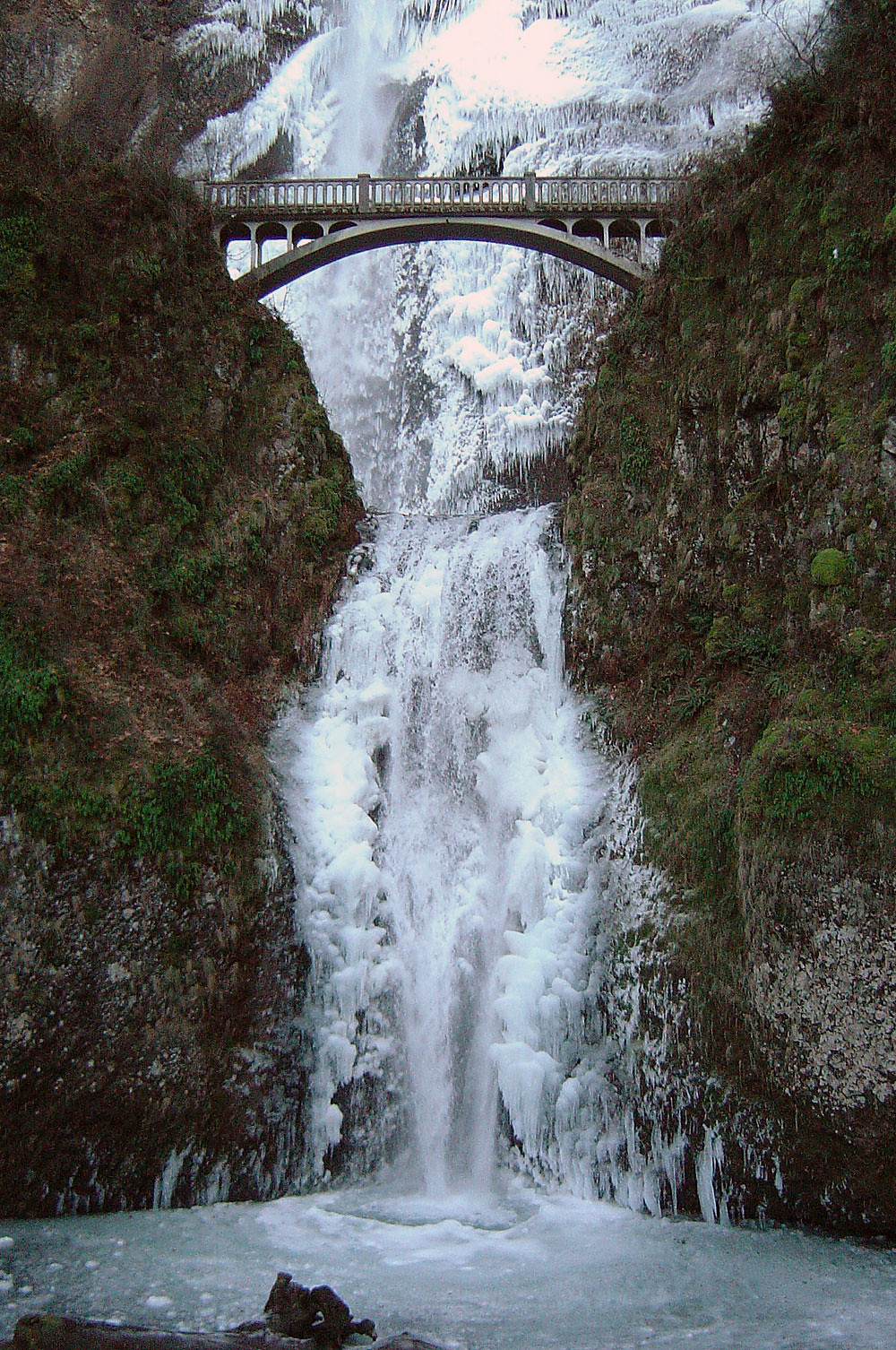 Bonus photos:
11. This bush in Oregon is completely encased in ice. Photo by Awesome_Rose.
View this post on Instagram
View this post on Instagram

13. Ice climbing in the Strawberry Mountain Wilderness.  Photo from Mark Hauter.
View this post on Instagram

What was your favorite photo? Let us know in a comment. If you have photos of ice or frost in Oregon that you'd like to share, share them in a comment.