Woopsies. Apparently driving a big rig onto the Oregon Coast wasn't the best idea. According to the news, the driver of the big rig just wanted to take some photos, and get some good shots of his truck on Sunset Beach in Warrengton, Tuesday, when his plan went horribly wrong.
A local volunteer group known as Sons Of Beaches who are relied on often for helping towed beached cars, with their 4 wheel drives, came to the rescue. Ben Doney and Jay Patman reportedly pulled the big rig out of the surf with a Jeep, and got it back on pavement.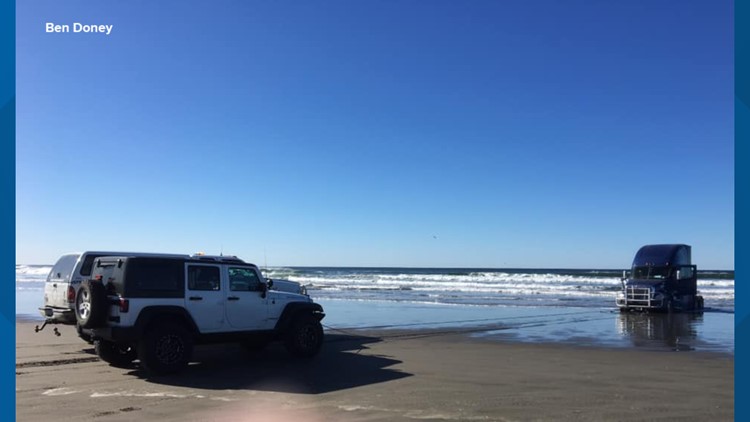 I think it goes without saying they will still make for some crazy photos! There's a story to tell the grand kids.
Source: KGW