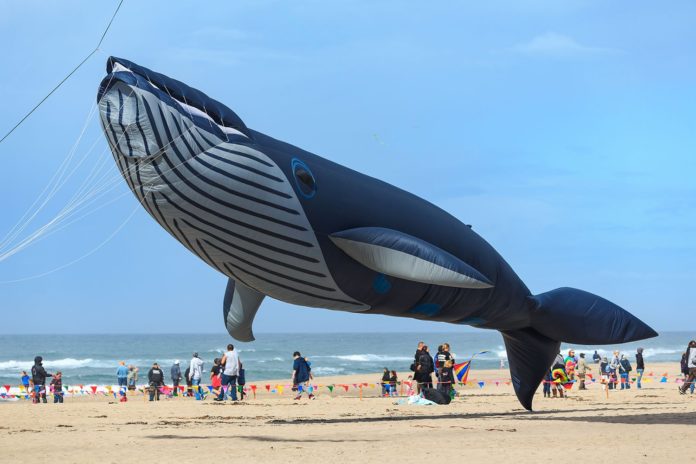 Enormous colorful kites in the shapes of whales, fish, and other animals will grace the sky this October 5th and 6th in Lincoln City, and it's an experience you and your family won't want to miss!
Fall Kite Flying On The Oregon Coast – A Family Tradition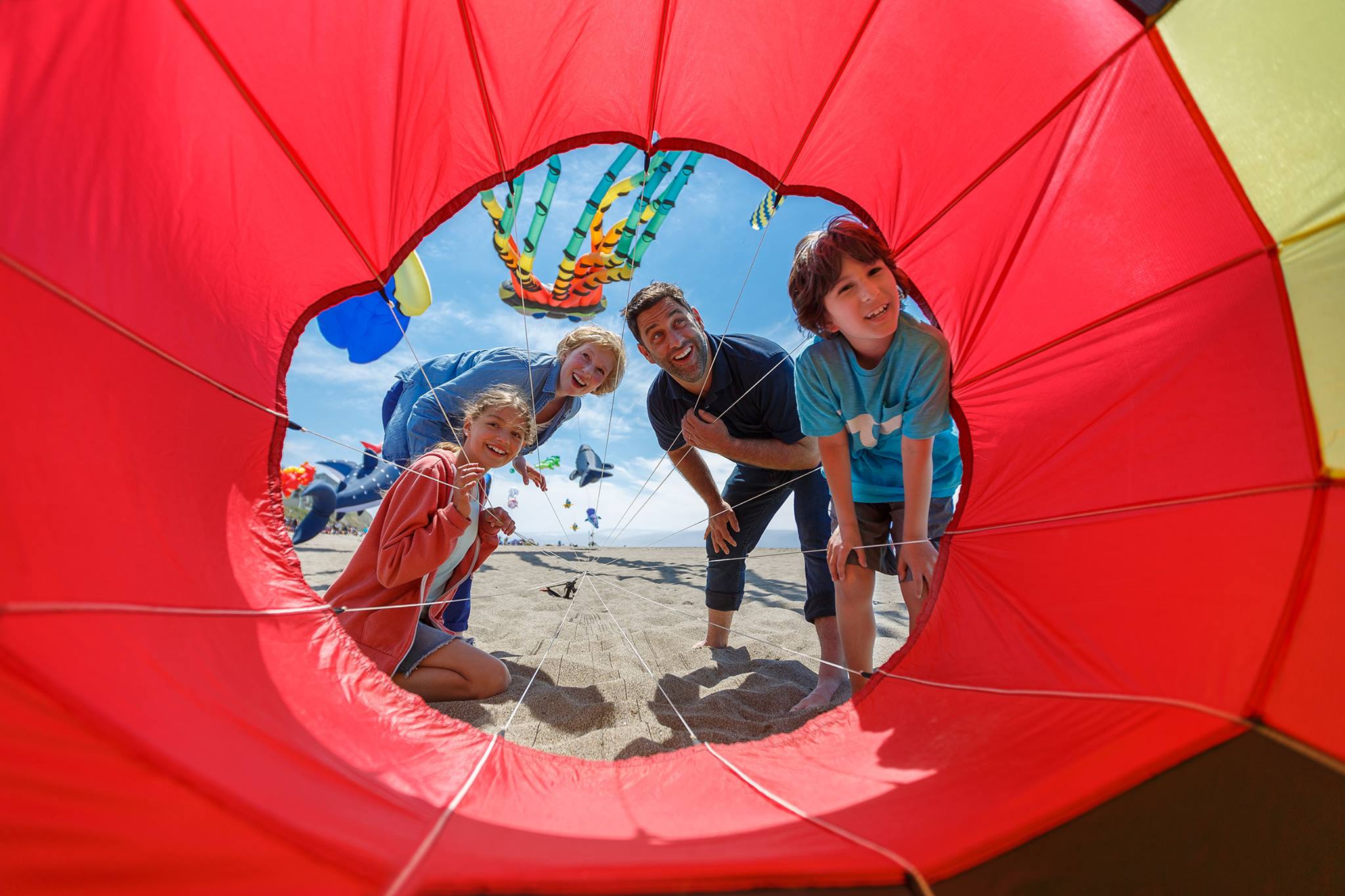 The annual Fall Kite Festival on the Oregon Coast in Lincoln City is something families across Oregon have marked on their calendars to attend year after year and for good reason: this kite festival is pure magic.  Two days of kite flying and activities will have your heart soaring, and create memories that will last a lifetime.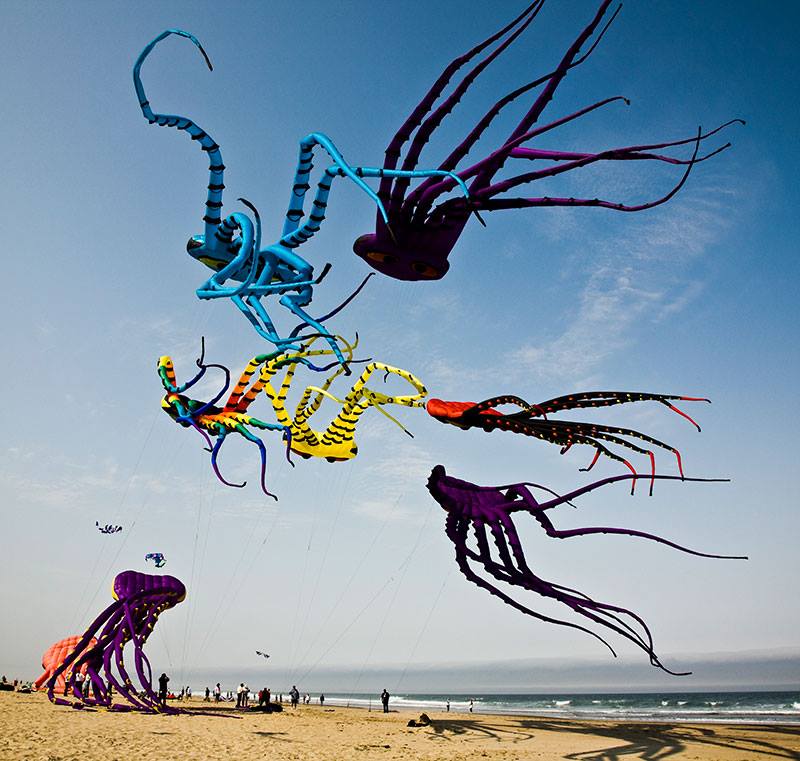 Every year the kite festival takes place on the beach at the D River State Recreation Site.  You'll be able to park at the Lincoln City Community Center and Lincoln City Outlets.  Free shuttle service is available at both locations and run continuously from 10 am – 4 pm on both days of the festival.  Public transport is also available through Lincoln County Transit on Saturday, October 5th.  There's a handy parking guide here.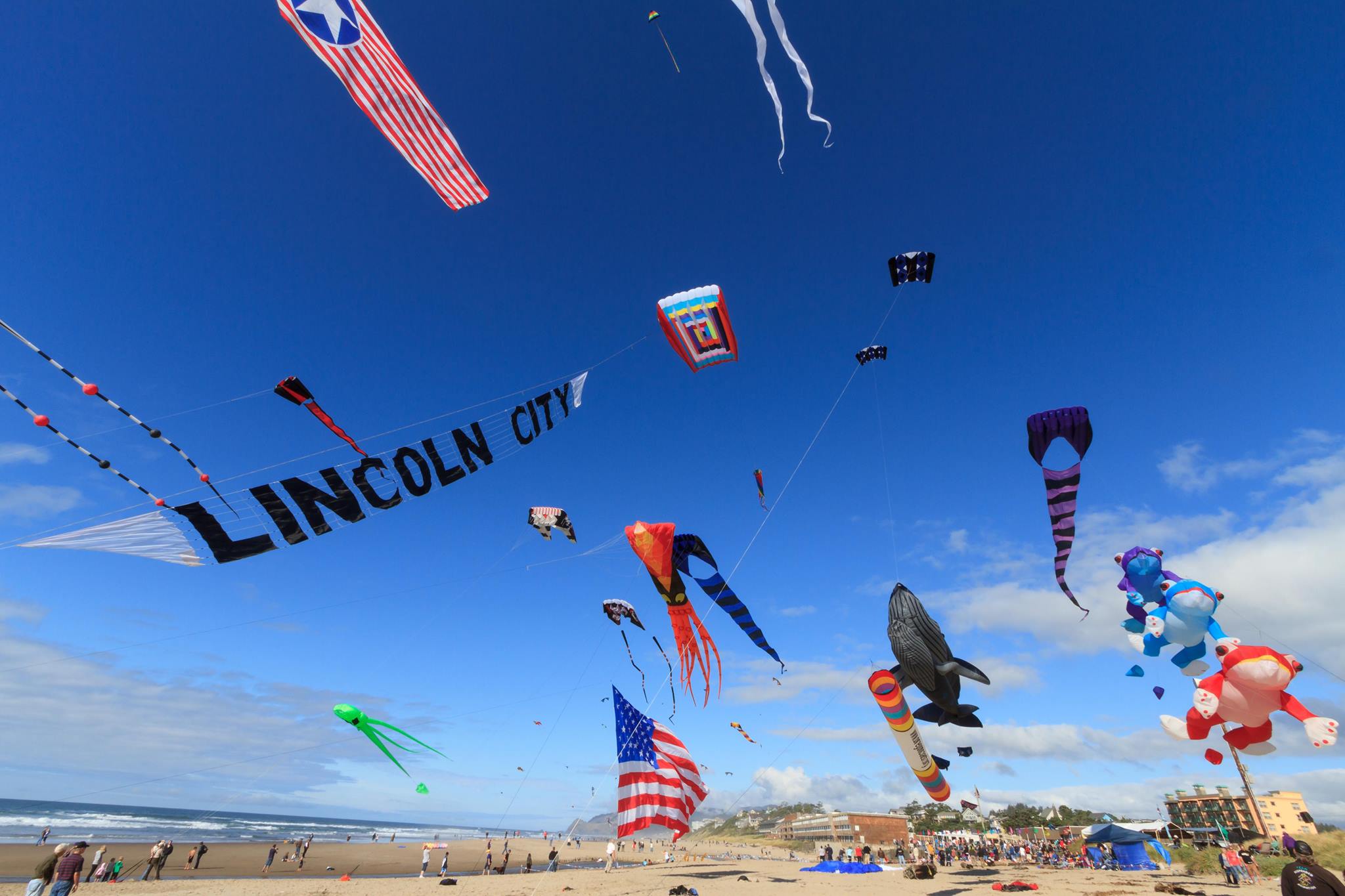 Events at the kite festival this year include a free kids kite making workshop, kite performances by Featured Fliers, and a kids and kites parade on the beach.  You'll have a chance to learn the fun and safe way to enjoy the beach and see big show kites adorn the Lincoln City skies.  Kids will also have a chance to collect autographs from the Featured Fliers on kid passports to win great prizes.  Check out the event schedule below:
10 am: Opening Announcements
10 am – 12:30 pm: Performance by Featured Fliers
11 am – 11:15 am: Kite Flier Memorial
12:30 pm – 1 pm: Running of the Bols. Race in the sand while strapped to a parachute kite.
10 am – 2 pm: Free Kids Kite Making Workshop: make your own paper kite.
1 pm – 4 pm: Performance by Featured Fliers
2 pm – 2:30 pm: Kids and Kites Parade on the Beach
4pm: Festival closes
Note, the event schedule is subject to change due to weather.  Times are approximate.
Lincoln City Fall Kite Festival 2019 Info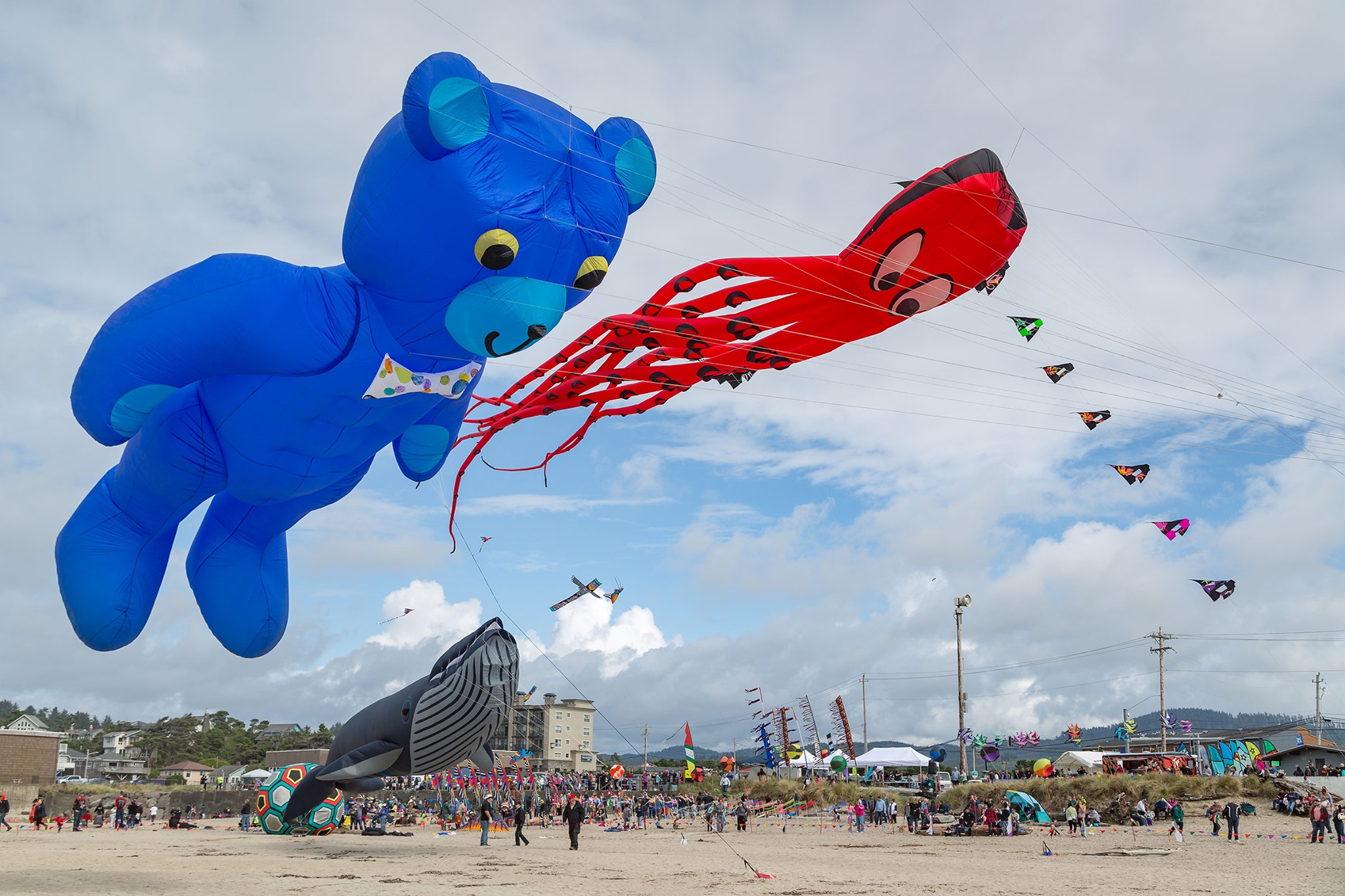 Dates: October 5th and 6th, 2019
Time: 10 am – 4 pm
Location: D River State Recreation Site
Parking map: see here
Get up to date event info from the FB event page
Have you been to a kite festival in Lincoln City before?  What was your favorite kite?  What's your favorite memory of previous kite festivals?  Let us know in a comment, and tag all the people you want to spend the weekend with at the Fall Kite Festival this year!