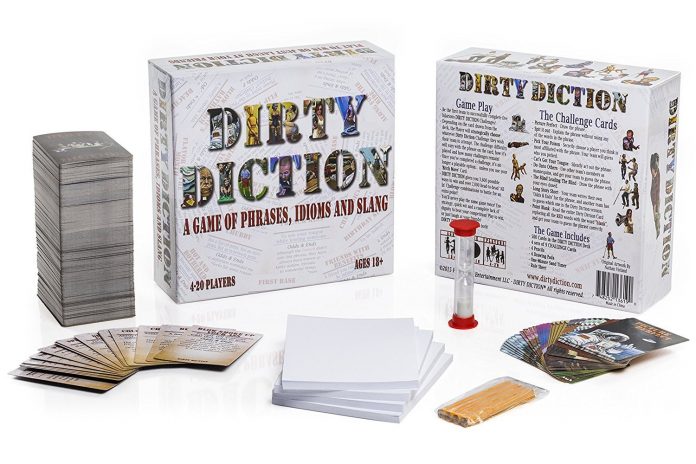 Olin Porter and Ollie MacGregor of Eugene Oregon just wanted to have some fun.  When the two long time friends invented the adult board game 'Dirty Diction' they never imagined how quickly the game would take off and launch their entrepreneurial careers.  According to the Dirty Diction Kickstarter campaign,  "[It] was designed as the party game that we would love to play."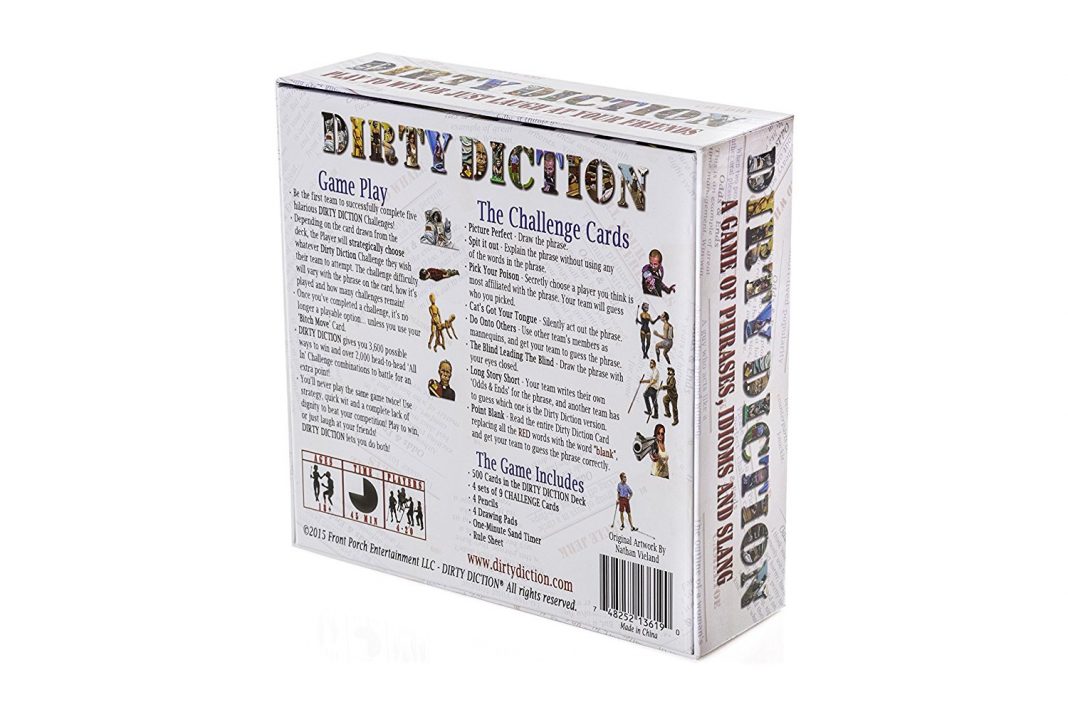 Olin Porter has always been fascinated with phrases and idioms, and wanted to bring a game to the world that would showcase that love and interest.  "I always like to find out why we say [things] and where [they] came from," Porter said.  He was traveling abroad when he realized people who spoke English didn't understand some of the terminology he was using.  "I realized how often I used [those terms]," Porter said, and he noticed all the blank looks he received from people who didn't understand.
The game Dirty Diction brings some of that adult terminology to life in a fun and interesting way, while explaining the origins of the terms.  It features slang such as: family jewels, bridezilla, pimped out, air biscuit, crop dusting, and other more adult terms suitable only for mature audiences.  Porter was in Greece when the idea of the game came to him, and when he mentioned it months later to his longtime friend Ollie MacGregor, Dirty Diction was born.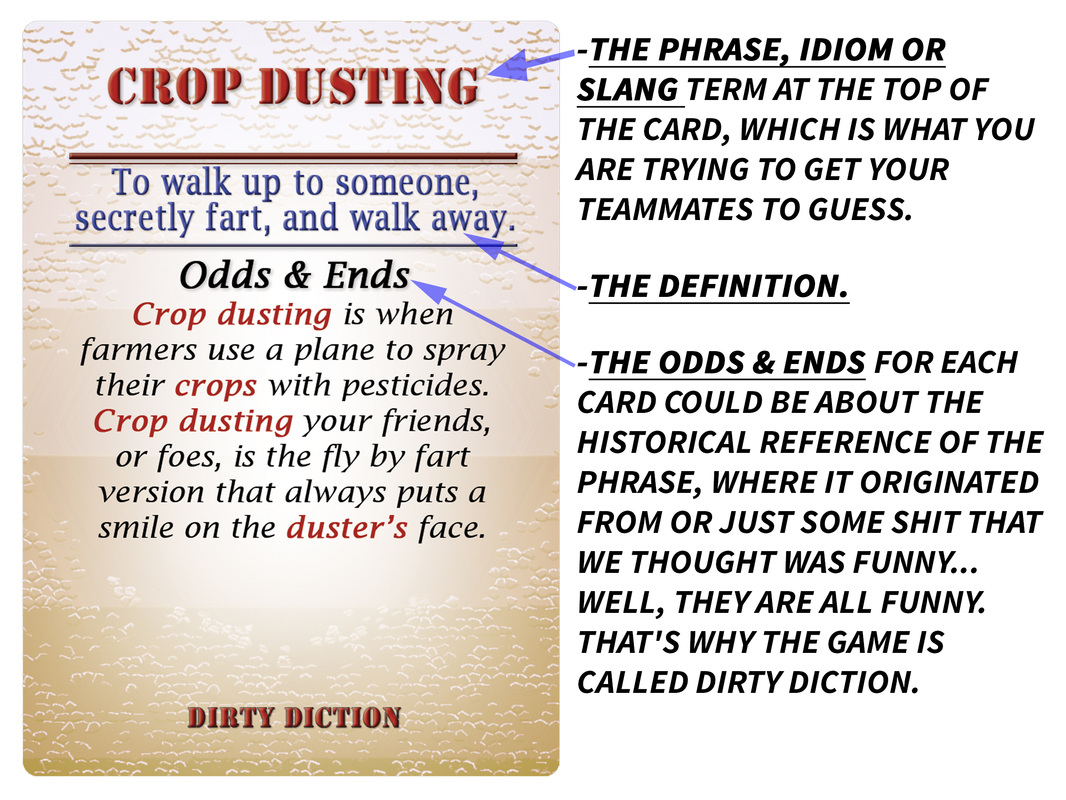 According to the Dirty Diction website, the game is a new adult party game based off of the messed up English language which, "combines luck, laughter, skill, yelling, intellect, and a complete lack of decency… and we put it in a box."
Porter and MacGregor hired talented artist Nathan Vieland to illustrate the game.  They launched a successful Kickstarter campaign that raised enough funding to bring the game to print and into the hands of eager fans.
If you're interested in purchasing the game you can do so at the Dirty Diction website or on Amazon.