Mountain biking, skiing, hiking, rafting, and mountaineering.  This relaxing Oregon Bed and Breakfast in Sandy has you covered when it comes to experiencing Oregon's great outdoors.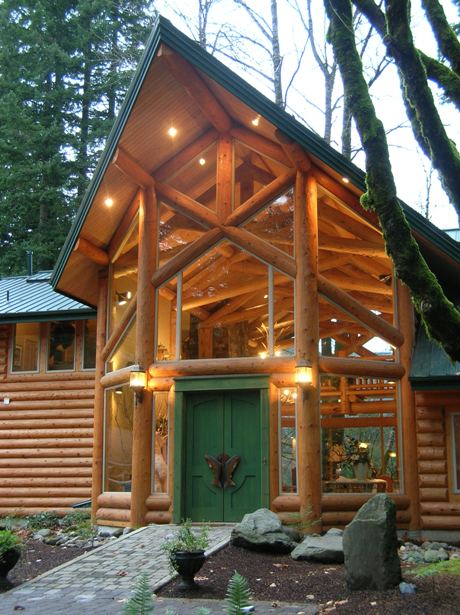 More Than Just A Place To Lay Your Head
Sitting on a bluff at the junction of the Salmon and Sandy Rivers, the Sandy Salmon Bed and Breakfast is a perfect place to escape city life and put your feet up.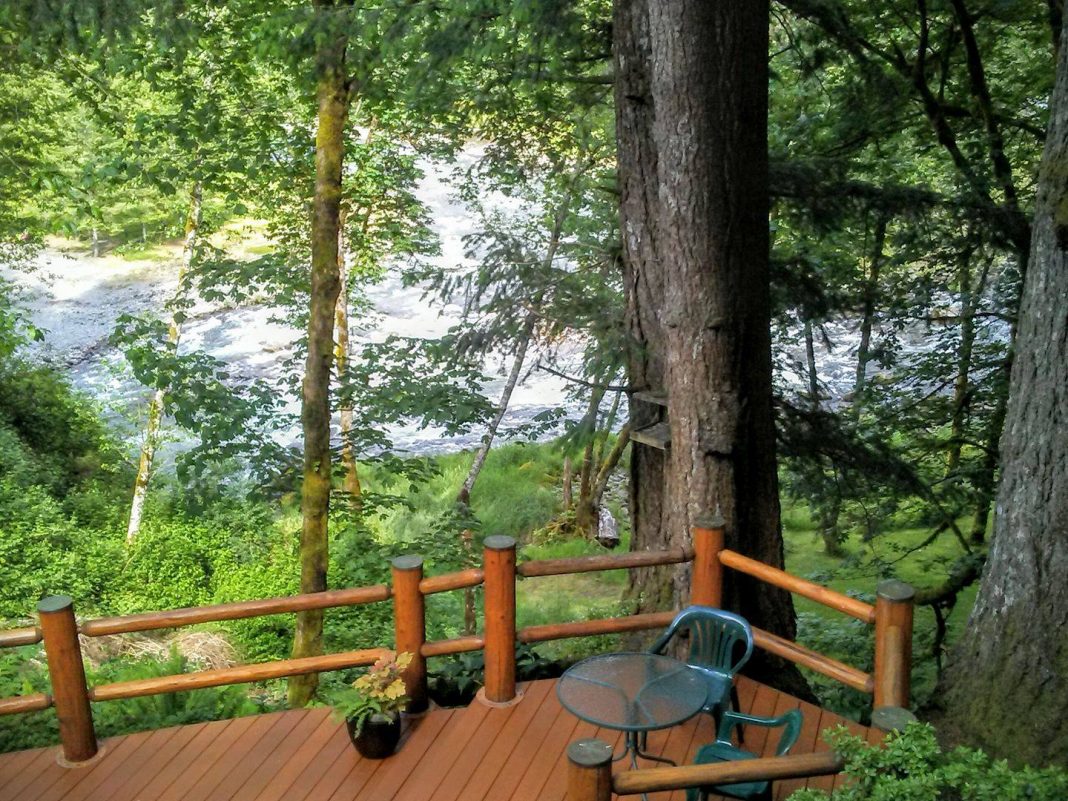 This bed and breakfast has 4.5 out of 5 stars on trip advisor and has nothing but positive reviews from those who have discovered how magical it is.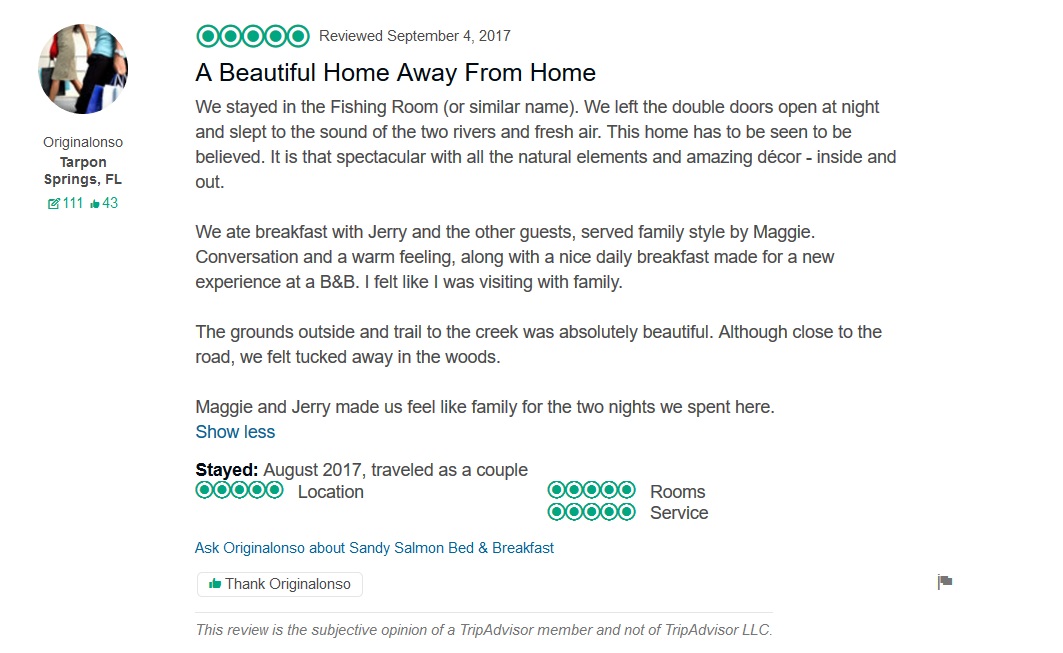 Relax on the patio overlooking the river, or inside by the fireplace.  During your stay you'll be served delicious home cooked meals and engaged in warm conversation with your hosts and other guests.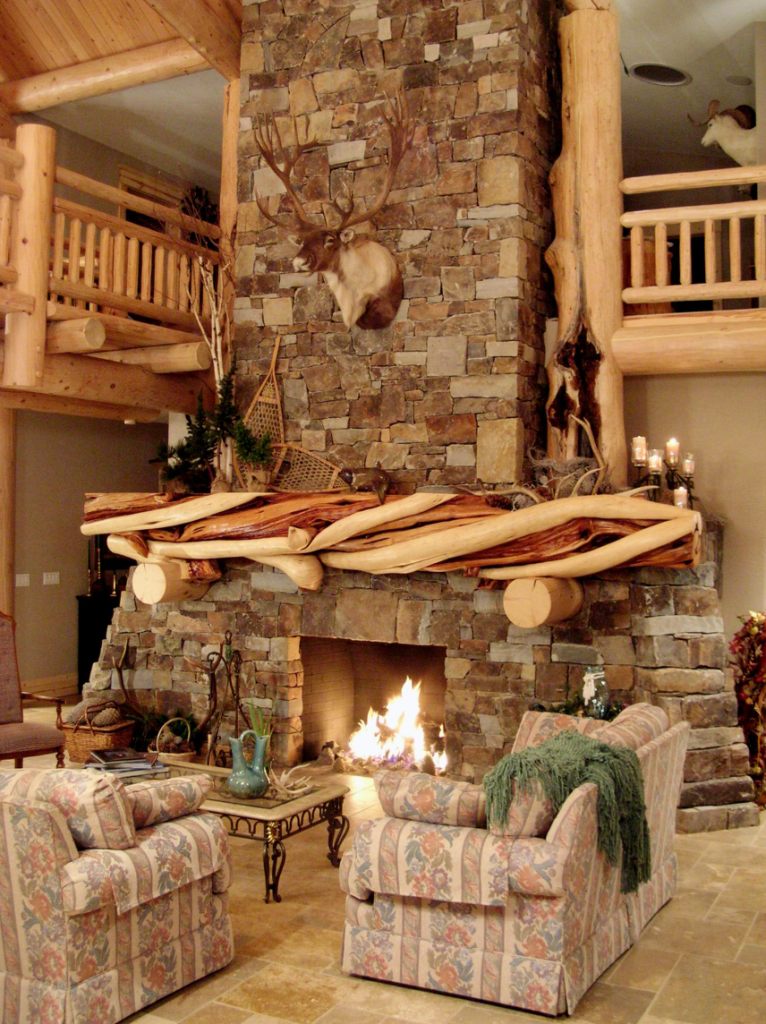 Adventure Calls
Sandy Salmon bed and breakfast is the perfect place to use as your home base while you explore the many natural wonders of the area.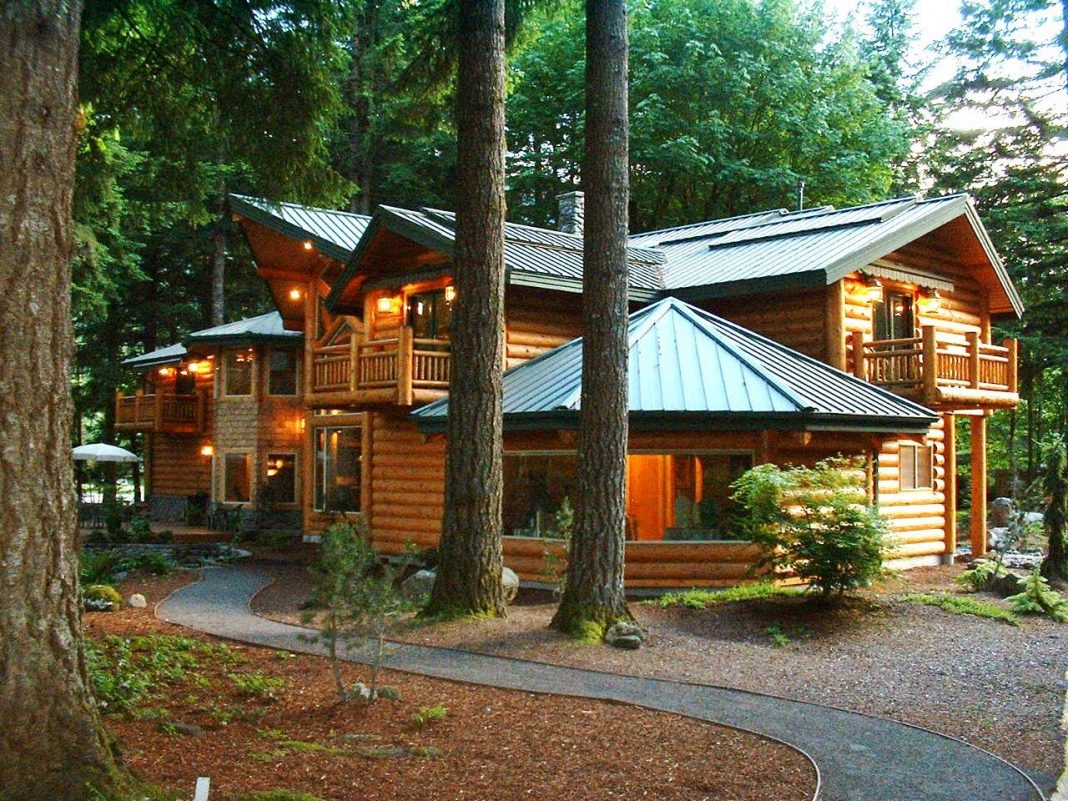 Sign up for a white water rafting trip while you explore the Sandy gorge, and then return to the bed and breakfast at the end of the day for a relaxing evening.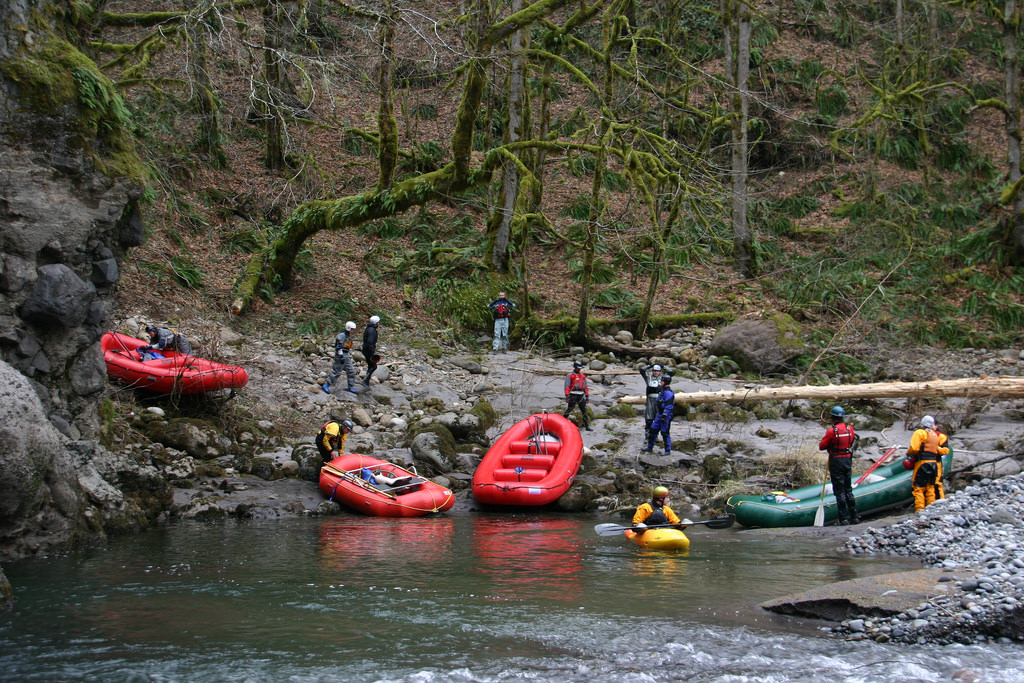 Another thing thrill seekers may want to do is try mountaineering on Mount Hood, the worlds second most climbed glaciated peak.  Mount Hood also offers skiing, snowboarding and sledding in the winter, and an adventure park in the summer.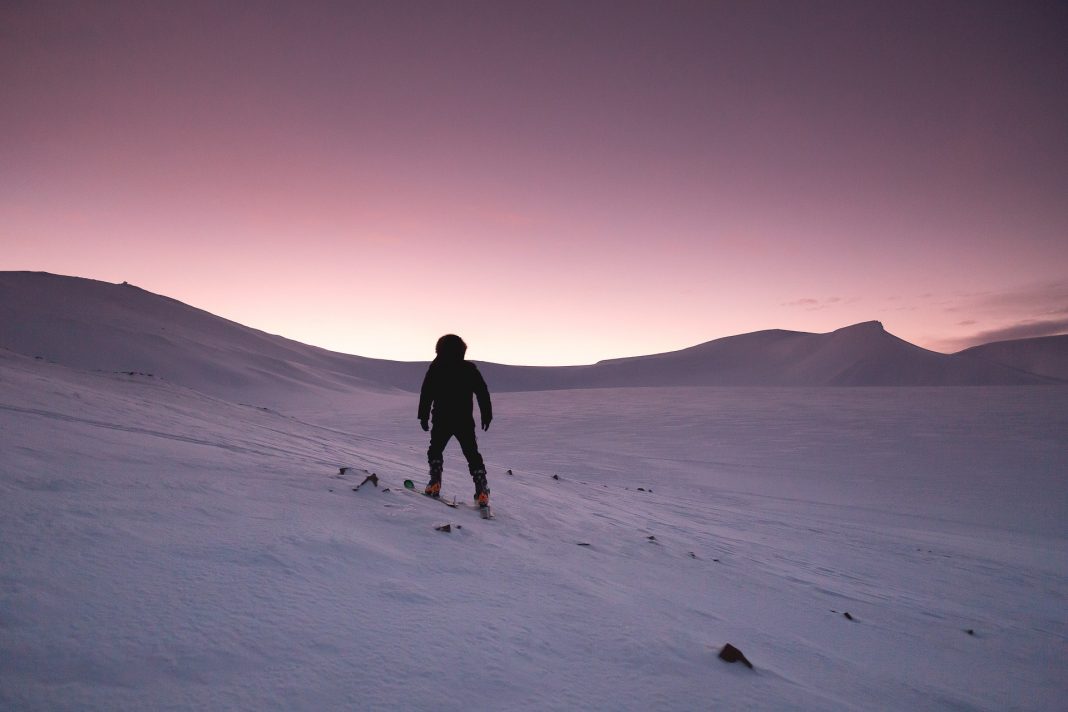 Relax in Nature
Hiking and mountain biking are also popular in the Sandy area on the 20 plus hiking trails in the Mount Hood National Forest.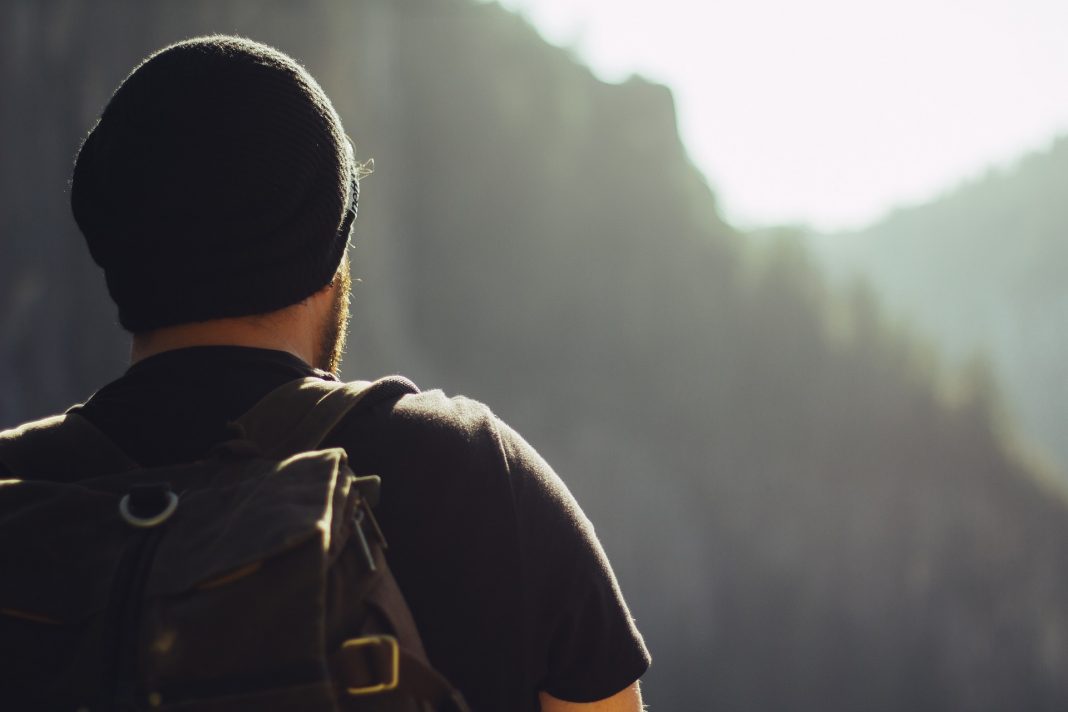 Whether you're going to take a hike through an ancient forest, cool your feet in the river, relax on the back deck, or go on an incredible adventure, the Sandy Salmon Bed and Breakfast is one of the coziest and most scenic places to lay your head at the end of the day.  It offers four incredible rooms in an environment built for you to relax in.