Christmas is right around the corner, and many of us are already making plans for the season. With friends and family coming together from miles around, it's the perfect time to start planning your Christmas light tour party!
---
---
#1 Winter Wonderland at PIR
The Winter Wonderland Christmas Light Show at Portland International Raceway (PIR) is the "Largest Holiday Light Show West of the Mississippi", a must see for everyone! With over 250 Christmas light displays full of festive animated scenes, a 200ft Tunnel of Lights, Santa jumping an 84-foot ski slope, and reindeer fly over head, The Winter Wonderland Christmas Light Show at Portland International Raceway (PIR) needs to be on your list. When you book a Portland Christmas light limo tour or party bus adventure, you get a front row seat view of all the glorious twinkling Christmas light with the entertainment of your choice.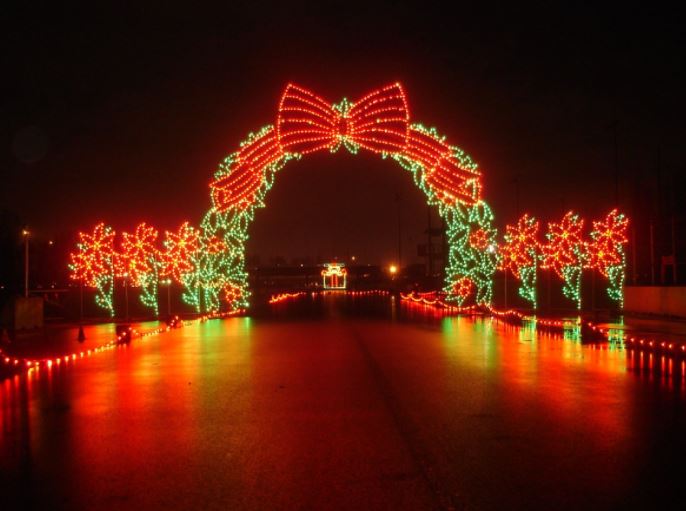 #2 Peacock Lane Christmas Light Display
The breathtaking light displays on Peacock Lane have been a family tradition for Oregonians since 1929. Located in the heart of East Portland, Peacock Lane is easy to find, and free to enjoy. Taking a limousine or party bus Christmas light tour in Portland is a great way to see the Peacock Lane Christmas lights from the warmth of the luxurious vehicles. Peacock Lane is located between SE Stark Street and SE Belmont Street, one block east of SE 39th in Portland, Oregon. Christmas light displays are on from December 15th-30th.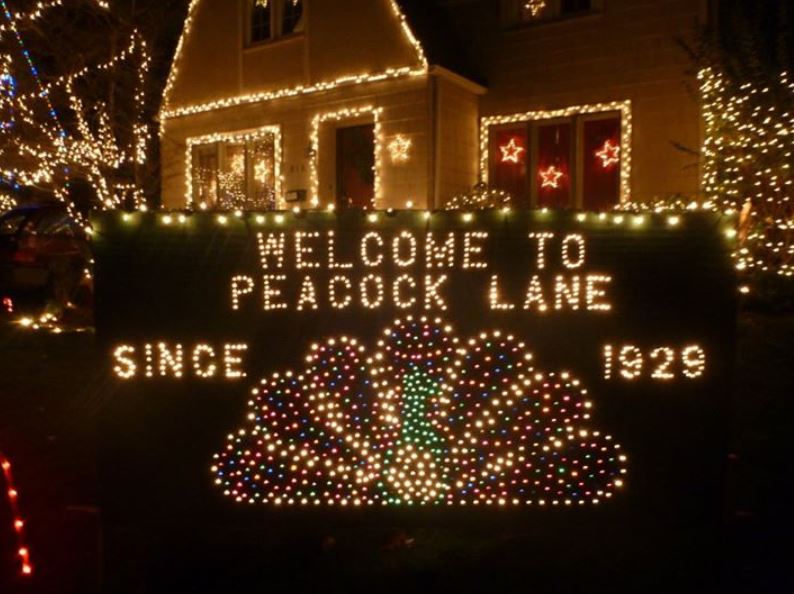 #3 Queen Ann Victorian Mansion
The historic Queen Ann Victorian Mansion's "Miracle of a Million Lights" comes to life each year from December 14th-30th. Everything from the the lawn, gazebo, and walkways, up to the trees, and bushes, and every room of the house is decorated. Even the tour guides wear costumes from the 1800s, when the mansion was constructed. Plus, if the weather outside is frightful, they serve hot chocolate and other holiday treats.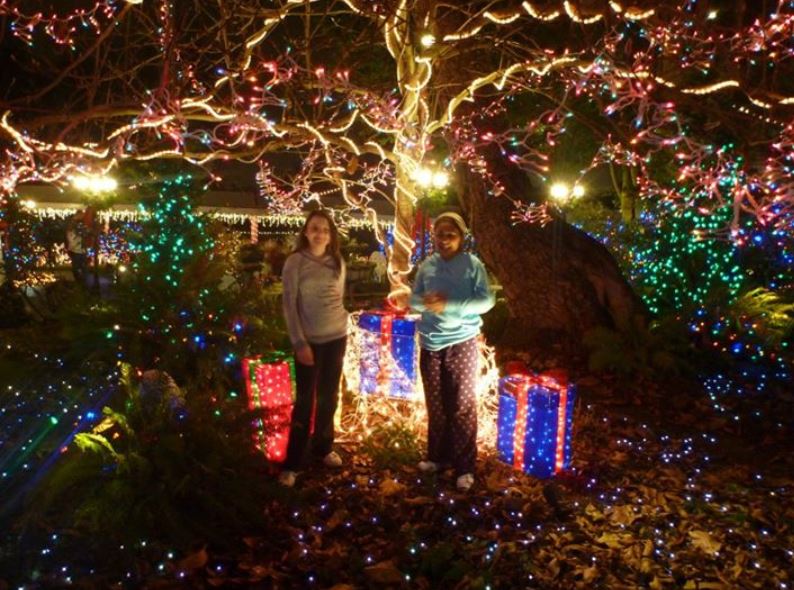 #4 The Grotto Christmas Festival of Lights
Family fun and continuous holiday entertainment are waiting to be enjoyed at The Grotto Christmas Festival of Lights. The Grotto is one of Portland's best holiday traditions with over 500,000 lights, and nearly 160 indoor holiday concerts performed by Portland's finest civic choirs, churches, and schools 5 times per-night in The Grotto's 600 seat chapel, making it the largest Christmas choral festival in the world. The Grotto is open for the holiday season from the Friday after Thanksgiving through December 30th.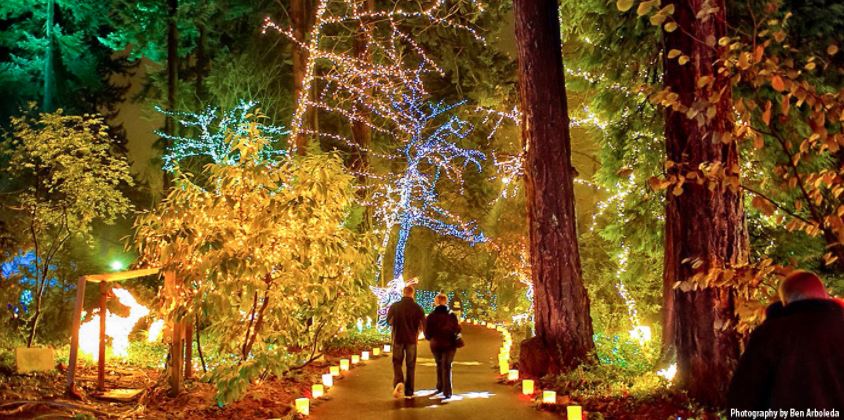 #5 Pittock Mansion Christmas Tours
The Pittock Mansion is one of the longest running Christmas light tours in Portland. For over 40 years the The Pittock Mansion has been decorating every room, hallway and grand staircase is decorated from top to bottom with unique holiday decorations. The Pittock Mansion is open for holiday tours in the month of December and is closed Christmas day.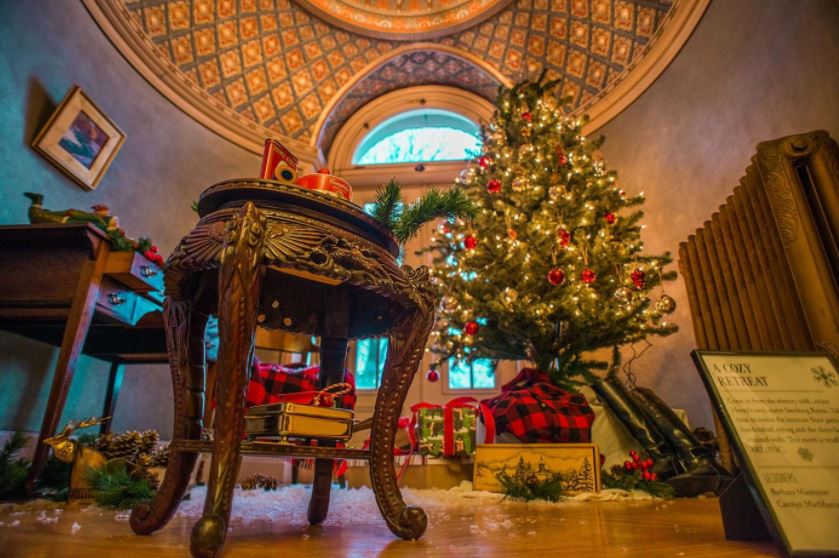 #6 ZOO Lights
ZOO Lights is one of the best places for families to experience the Christmas spirit with plenty of things to do. With tons of animal displays, and the Christmas train, ZOO Lights is a must see.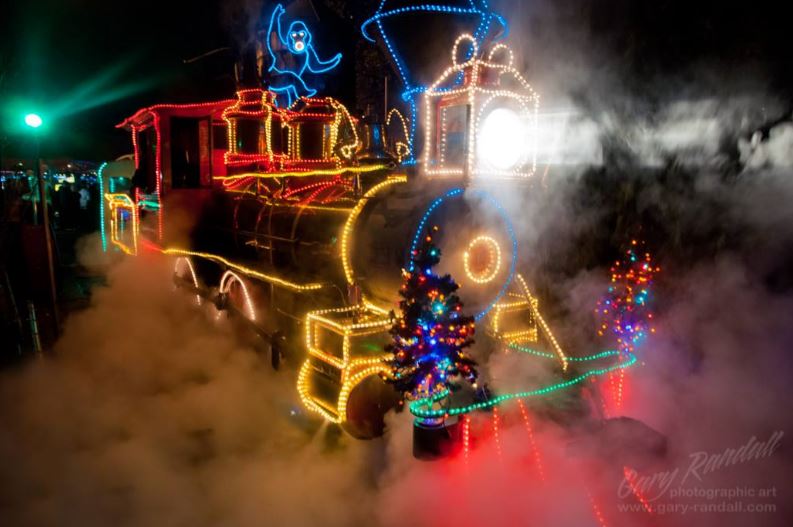 #7 Christmas Ship Parade
If you've never seen the Christmas Ship Parade in Portland, you're missing out. Every year you can see long line of ships sailing through Portland decked out with Christmas lights. Yes you can stand out in the cold and wait for them to sail by, or you can call JMI Limousine and add that to your itinerary to make sure this opportunity doesn't float away.