Are you a thrill-seeker? Do you enjoy haunted hikes? Want to experience the terror of coming face to face with the dreaded red-eyed children? Think you're brave enough to take a night hike to one of these creepy places in the great northwest? Who knows, maybe you'll even encounter Bigfoot on one of these Haunted Pacific Northwest Trails. Or just maybe, they aren't haunted at all and these stories are all hype. You be the judge.
The following haunted hiking trails are all in different areas across Oregon and Washington. Let us know in the comments if you have anything to add!
1. Iron Goat Trail | Washington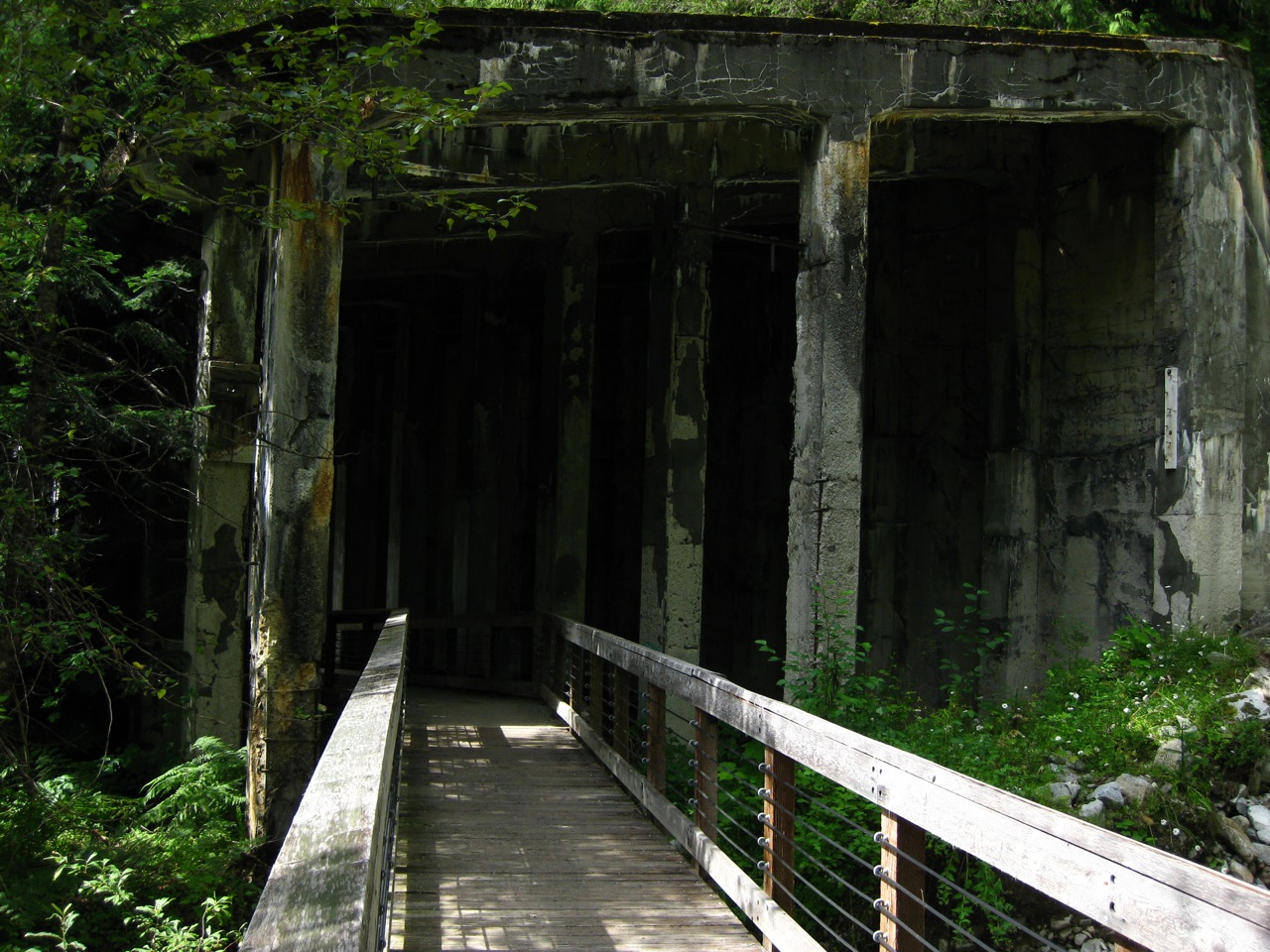 In 1910 almost 100 lives were lost as this railroad disaster is said to be the worst of its kind in United States history.
After the tragedy, the tracks were moved, although the tunnels, as shown in the photo above, still remain. You will travel an easy loop for about 5.7 miles, but it's the tunnels you need to worry about.
The avalanche that caused the disaster and the derailing of two passenger trains is said to have sealed the spirits of the unlucky passengers in the tunnels, who are still trying to escape their tomb. Some who hike this trail claim that the victims of the Wellington avalanche are still there. There have been reports of disembodied voices echoing through the avalanche tunnel when no one else is there or no one else accompanying them has spoken.
The tracks were moved after the tragedy, but the tunnels remain. Read more here for a full article on this trail.
---
2. Lithia Park | Ashland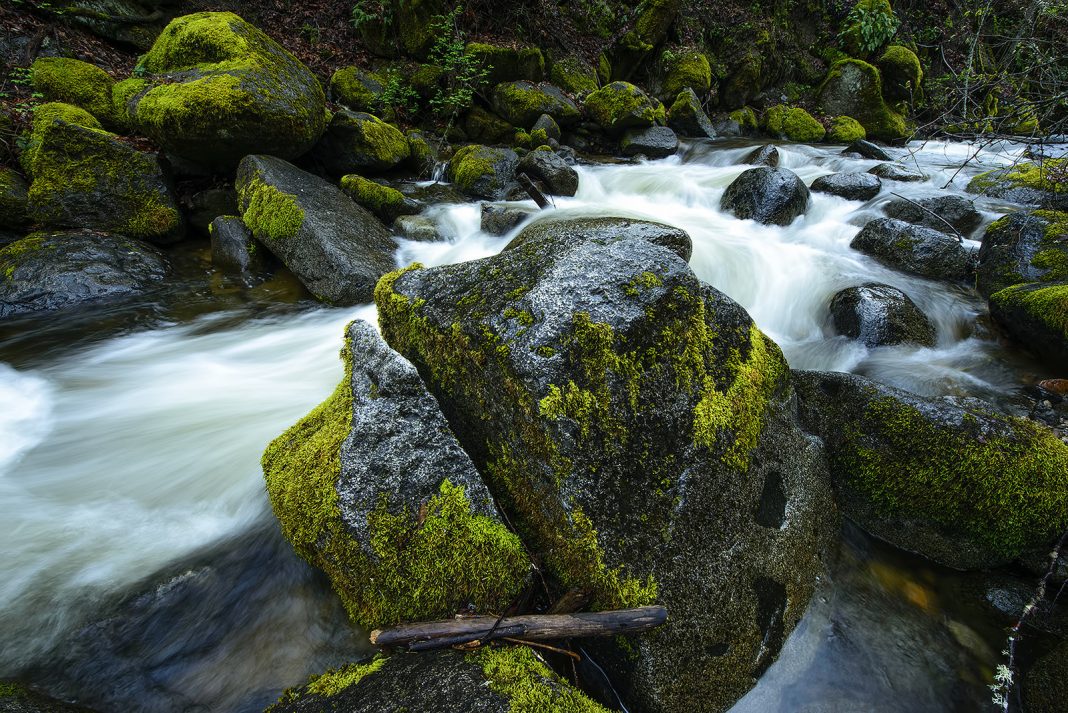 Lithia Park has quite a history of gruesome crimes. According to stories, this 93-acre park is haunted by many ghosts. Back in 1875, a young girl is said to have been brutally raped and murdered near the dock pond, and visitors claim to have seen a blue mist forming above the pond at night – and even been chased by this ghostly mist through the park. Another ghost was a train robber, who retreated to Lithia Park after you guessed it…robbing a train. The story goes a group of vigilantes took revenge into their own hands and drowned the man. People have claimed to see the apparition of the disfigured train robber hanging out in the park.
---
3. Tillamook Head | Ecola State Park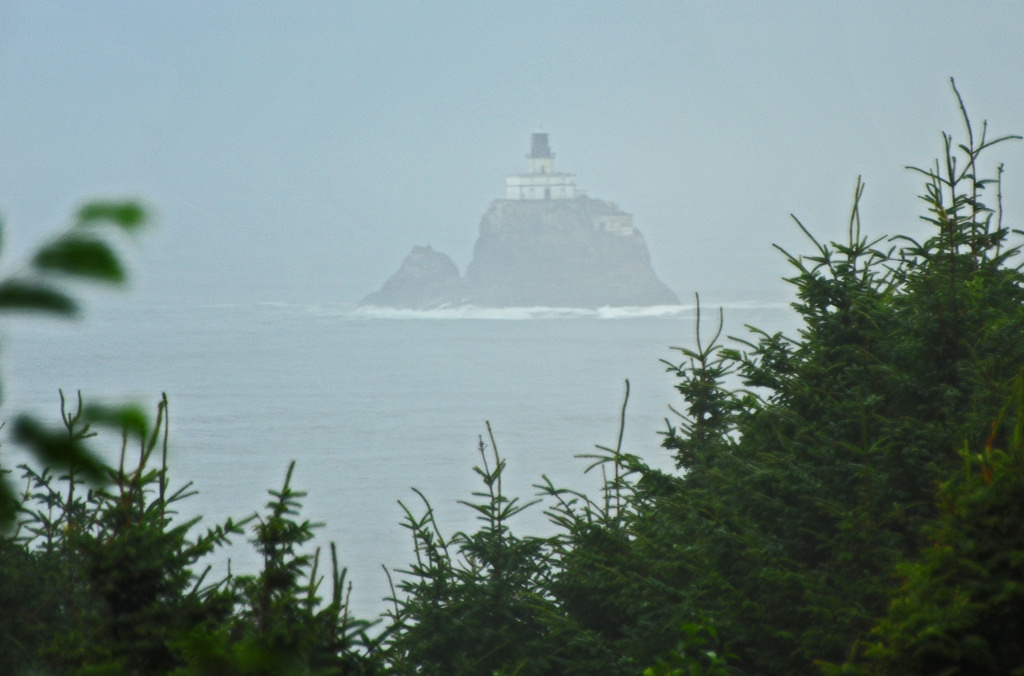 On any sunny day, this 6.3-mile roundtrip hike along the Tillamook Head Trail is absolutely beautiful. But when that fog creeps in, the forest gets pretty damn creepy. And with the World War II-era bunkers here, they definitely add another level of creepiness. And don't forget the Tillamook Rock Lighthouse. This decommissioned lighthouse has been nicknamed "Terrible Tilly" due to the horrendous weather conditions that have slammed it for nearly 150 years. At different times, Terrible Tilly has even been used as a columbarium—which is a place where cremated remains are stored.
---
4. Multnomah Falls | Columbia River Gorge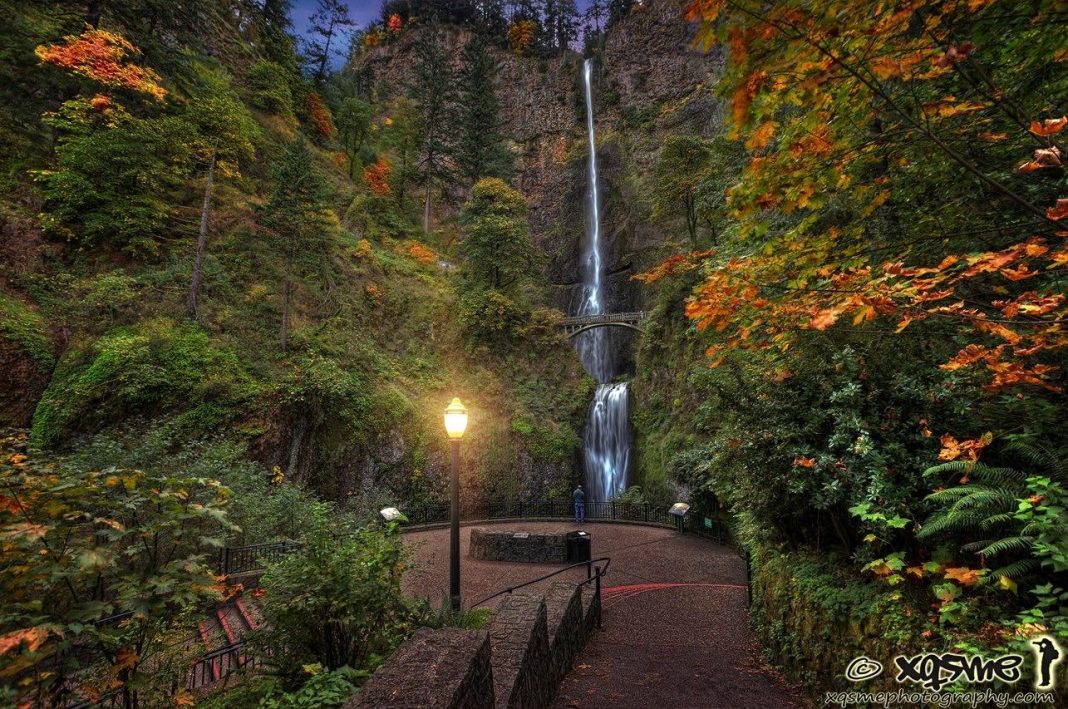 When I think of Multnomah Falls, this natural wonder attracting approximately 2.5 million visitors yearly, the last thing I think about is anything spooky. But this beautiful waterfall has a well-kept secret. It's been told that an old Native American maiden leaped to her death from the top of the falls, to save her village from sickness. Some who visit have even said to feel her presence, while others claim to have even seen her face appear within the white water. The woman is most commonly seen during winter when she is said to return where she sacrificed her own life for her people.
---
5. Lime Kiln Trail | Mountain Loop Highway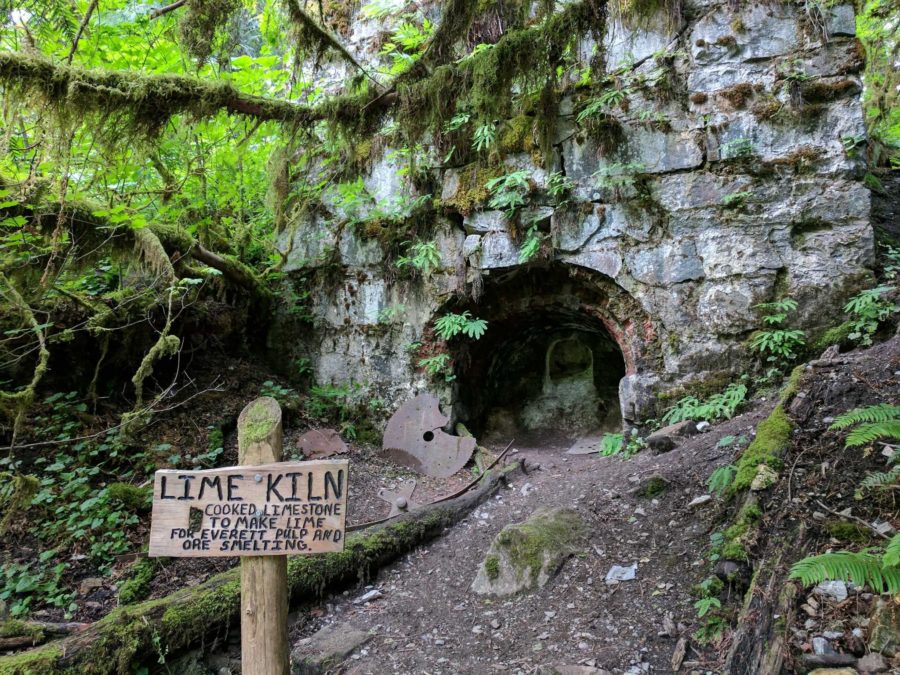 A truly bizarre and creepy "haunted" trail. Cultists and animal sacrifices are said to have happened here. Old saw blades, bricks, and an abandoned lime kiln give this eerie place an extra chill.
You may feel the hairs on your neck stand up as you hike this trail…
That may be a sign it's time to go.
Read Mona S.'s review of Lime Kiln Trail on Yelp
6. North Rim Trail | Tyron Creek State Park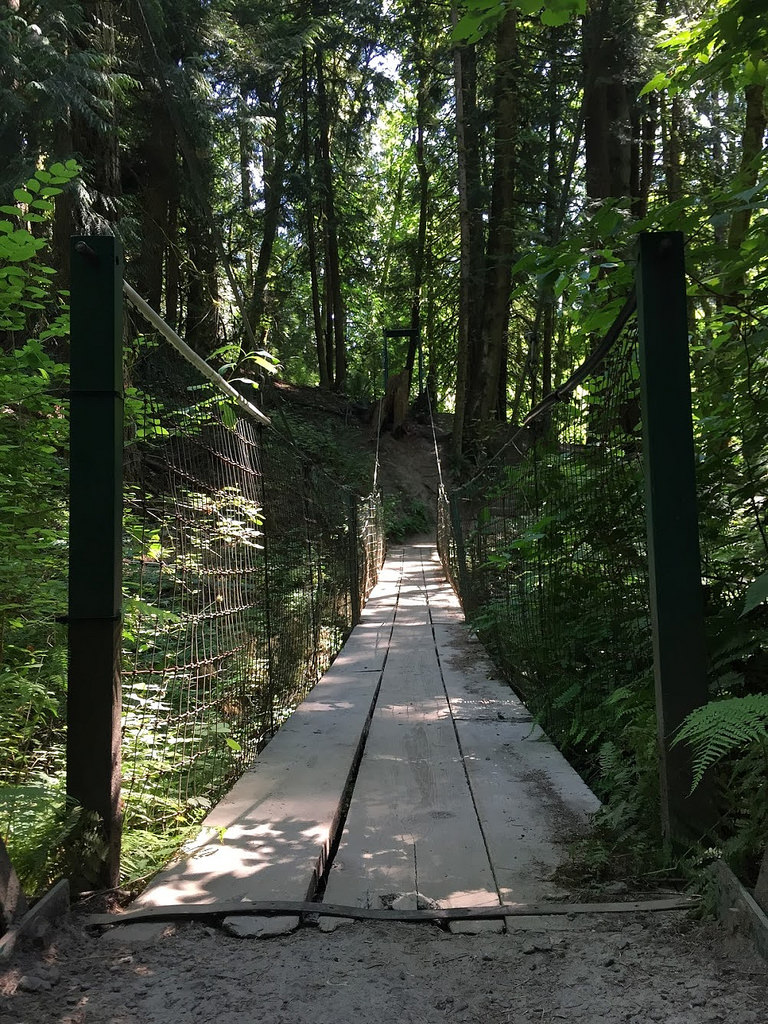 Tryon Creek State Natural Area, the city's only state park, is located in the middle of the trail of Tryon Creek, a nearly 5-mile tributary of the Willamette River. The fresh-cut lumber may seem normal, especially for Oregon, however, the last time the area was logged was in the late 1800s. But logging can't be done without manpower.
People have reported hearing the sound of horses whinnying and disembodied voices of men talking. It is believed to be haunted by the ghosts of men who worked as loggers in the area in the late 1800s.
---
7. Silver Star Mountain | South Cascades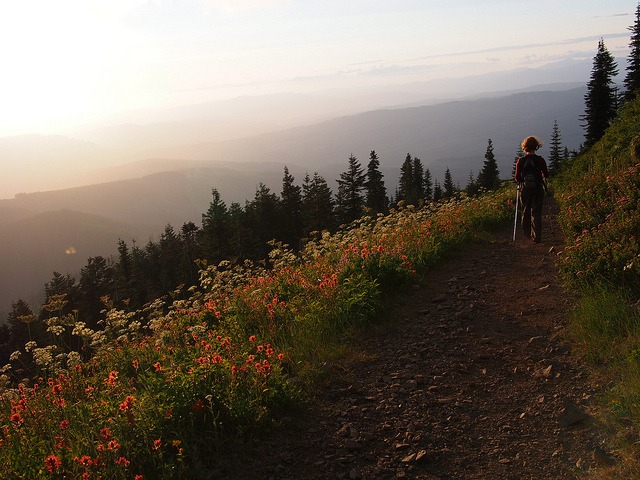 The road up to Silver Star Mountain isn't easy, and access to the scenic views are tough. Several hikers have reported brief sightings of a large creature in the woods. Could it be Sasquatch? There is said to have been constant sightings here. In November of 2005, a hiker even got a picture of Sasquatch on Silver Star.
"On November 17, 2005, I was looking to the south from the summit of Silver Star Mountain. On the ridge across from me, I saw something I thought looked a little strange, so I got out my camera and took some pictures. Right after I took the first shot it moved or stood up, and I took another picture. It then moved toward the south, away from me. I had to readjust because the wind was so strong, and it was difficult to move because the snow was waist-deep. I got closer to a rock to steady myself and took another picture. By then it was moving down the hill. I don't think it was another backpacker or snowshoe."
---
8. Scaponia Park | Vernonia
The story has it a drifter who made his money stealing horses, was killed here at Scaponia Park by a formed lynch mob – when locals found out about his crimes. It's said he was killed with his small dog, and his remains were buried on the banks of the river under an oak tree.
Visitors claim to have seen the shadowy figure of a man with his pup at night, wandering along the banks of the Nehalem River. Campers here as well claim to see the man… Could he be looking for another horse to steal?
---
9. 
Hoh River Trail, Olympic National Park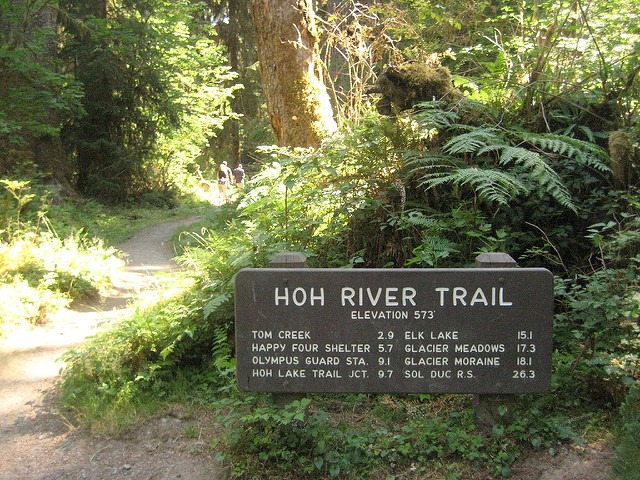 Could there be a cult of satanic worshippers in this forest? This trail extends for 35 miles and according to some of the top psychics online, they are dressed like the mythological Satan. Some even believe Lucifer's minions here on Earth are here, trying to bring their master into the physical realm.
Visitors in the 1970's claim to have witnessed "goat-looking men, wearing dark robes, with hooves for feet" wondering here.
---
10. 
Malheur Butte, Malheur County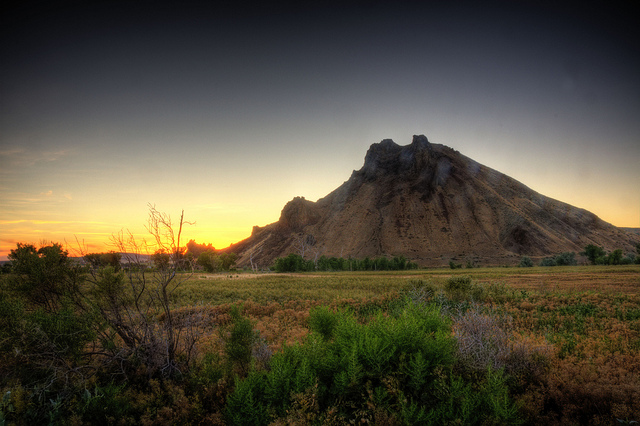 Does this eerie dead volcano not look creepy as hell? It's known as Malheur Butte, and it's said to also be a former meeting spot for a powerful coven of witches. Locals here are convinced the witches will return and have left their shadows behind protecting the land.
Hikers and visitors have even claimed to have been chased away by "menacing shadows that screech".
11. 
Camp Muir | Mount Rainier National Park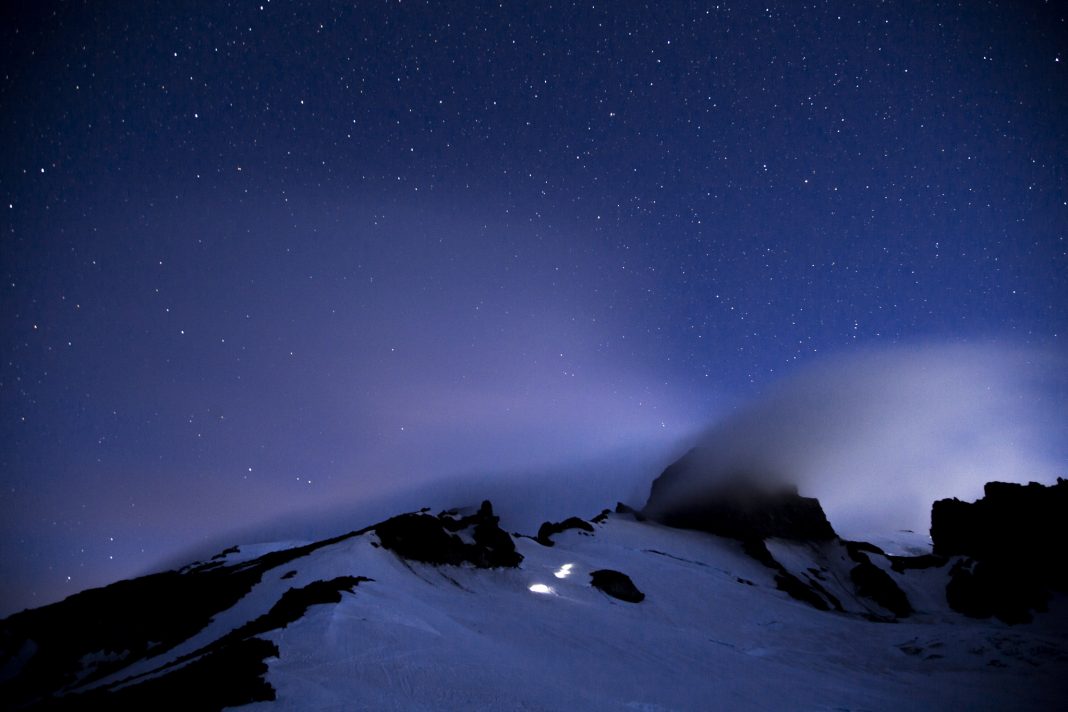 It seems almost yearly there is a death here, attributed to a fall by a climber – and some of these bodies have never been recovered. The views here are incredible, and the trek to Camp Muir is exhilarating, a hike to not be taken lightly. The weather can change unexpectedly, and it's definitely considered a more dangerous hike.
Back in 1970, pioneers Hazard Stevens and Philemon Van Trump were determined to climb the mountain. Their Nisqually guides refused to take them no further than timberline – thinking they were crazy to even attempt it. According to the book Haunted Hikes: Spine Tingling Tales and Trails from North America's National Parks, "the mountain's personality, according to their mythology, was that of a disgruntled, scorned wife who sucked people into her cave-like stomach and devoured them."
---
12. Witches Castle | Forest Park, Portland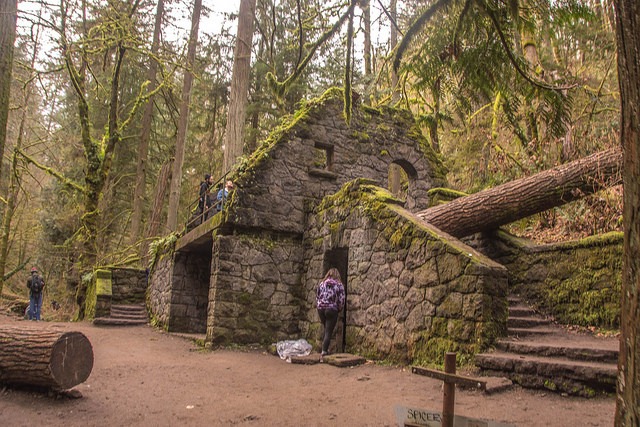 The Witche's Castle is pretty well known to locals at this point. On this hike you will find a creepy stone house in the middle of the forest. Legend has it that back in 1850, Danford Balch, Mirtimer Stump, and Stumps family lived here in this home. It's said Danford had fallen in love with Stump's 15 year old daughter Anna who eventually ran off to Vancouver to elope against Stump's wishes. The love was short-lived, and the story goes Stump's wife "bewitched" Balch. Mortimer Stump ended up with a bullet in the head by Balch, and was hanged for this. The "witch" is said to have continued living here in the stone home, long after both their deaths.
Unexplained paranormal activity is said to have occurred here at the Witch's House and is attributed to the ghosts of  Danford, Mortimer, Anna, and the witch.
Do you love reading about spooky places in the northwest? Here are 16 more places that will send chills down your spine in Oregon. Hit the link here to read more!