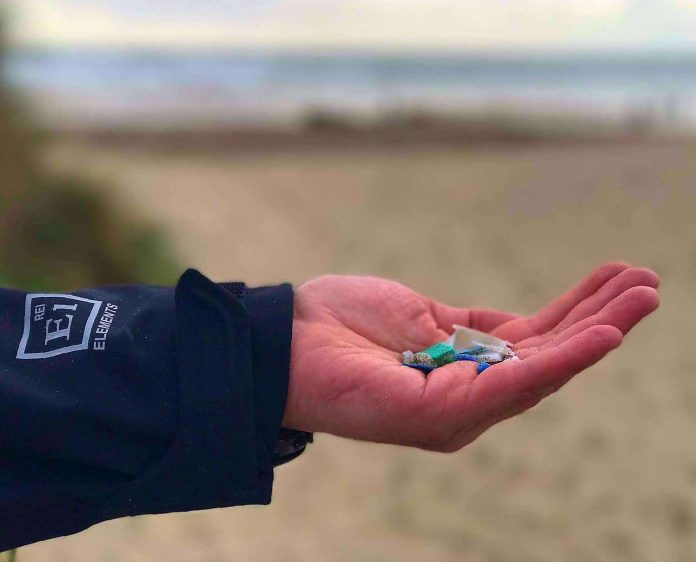 Last updated on April 25th, 2017 at 07:23 pm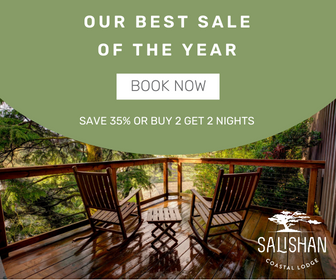 Plastic collected on the Oregon coast by Patagonia, Ocean Blue Project 501(c)(3) non-profit, and That Oregon Life is being used to make the world's 1st recycled shampoo bottle for the world's #1 shampoo brand, P&G's Head & Shoulders.
Oregon Coast Clean Up with Patagonia
Join us for the Oregon Coast Clean Up with Patagonia & Ocean Blue Project on Sunday, April 23, 2017 – 12:30 pm to 4:30 pm and help make the world's 1st recycled shampoo bottle a reality. Not only is this the 1st major effort of it's kind, but it's the world's largest production run of recyclable bottles made with post-consumer recycled (PCR) beach plastic. P&G's Family of shampoo brands, such as Pantene and Head & Shoulders, will be packaged in a 25% post-consumer recycled "beach plastic" bottle for one of the largest retailers in France, Carrefour. Although it's a limited edition product, this project requires 2,600 tons of recycled beach plastic every year. That's enough to fill eight fully loaded Boeing 747 jumbo jets. Together with Patagonia and Ocean Blue Project, all of the plastic we collect is being used on this amazing pilot project. Join us and be part of the first major step in establishing Eco-friendly solutions. Together with your help, and the support of all the great Oregon Minded volunteers, sponsors, and NGOs, we can make the global impact required to keep our oceans blue.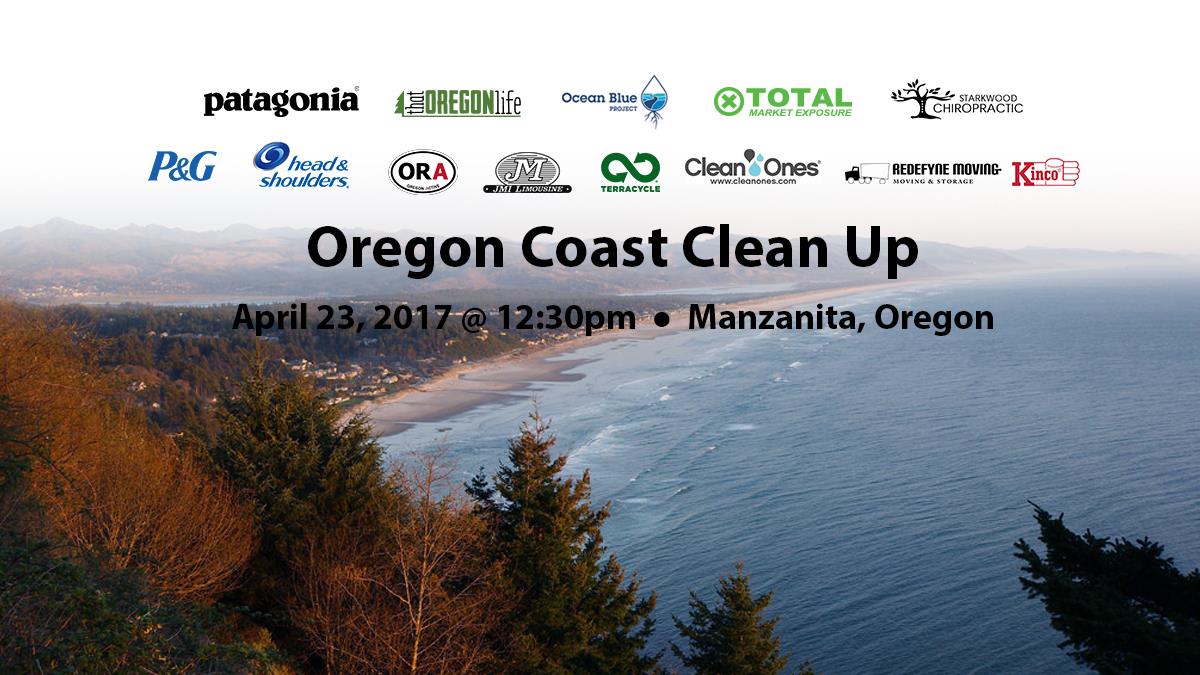 The Global Plastic Crisis
Plastic waste is a bigger problem than most people think and plastic production has increased twenty-fold over the last 50 years. In fact, many who try to help clean up, remove, or dispose of plastic waste they consume or collect are only moving the plastic into a landfill. Well, that's a big problem because plastics are filling landfills at an alarming rate. This is one reason why Ocean Blue Project and That Oregon Life do not use plastic bags to collect plastic waste. It's not rocket science if you think about it for more than a second, collecting plastic waste in a plastic bag that gets tossed into a landfill is actually counter productive. Think about it and help us solve Oregon's plastic problem.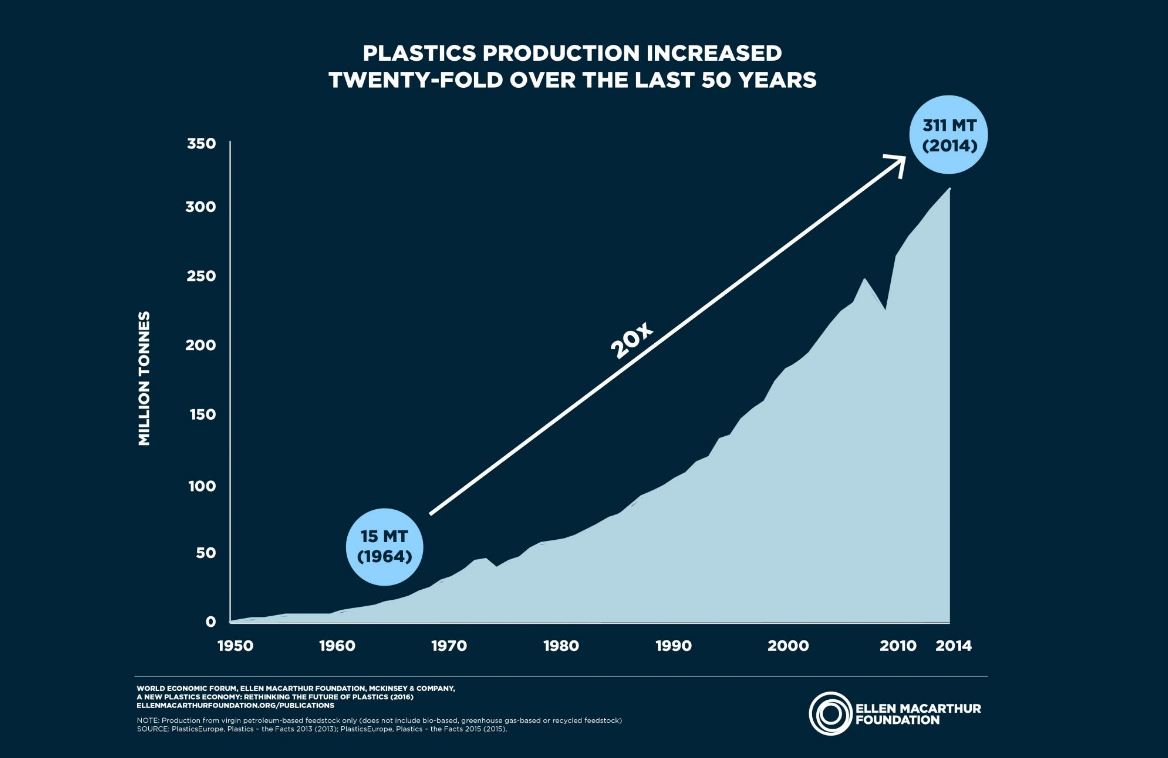 More Plastic in the Ocean Than Fish
The plastic problem is so bad, we are on the verge of a global crisis! According to the Ellen MacArthur Foundation (EMF), there could be more plastics is the ocean than fish by 2050 (by weight).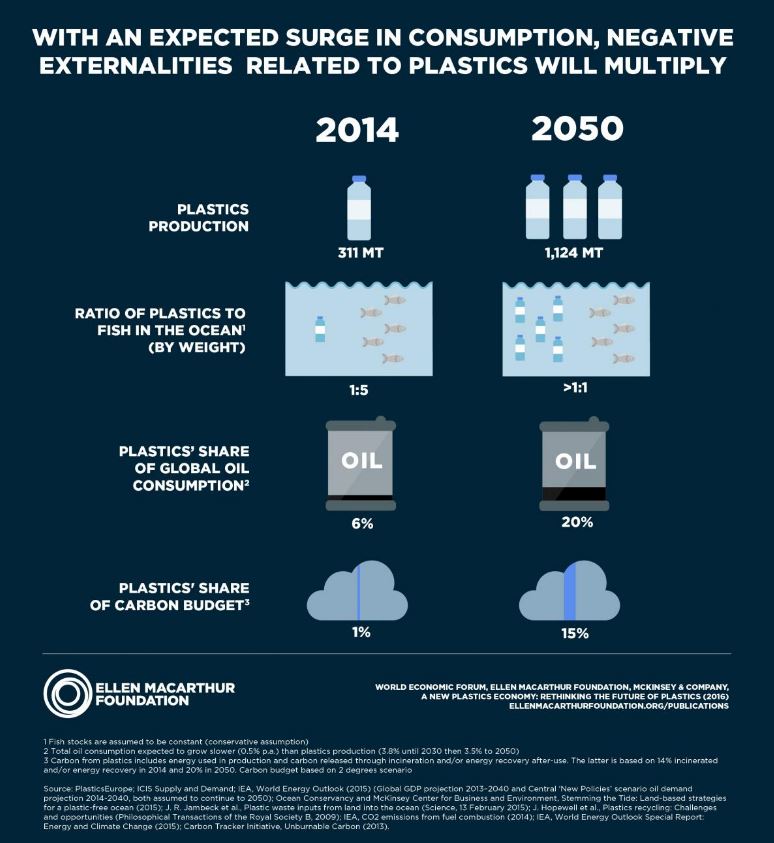 Oil & Carbon Impact
Not only is global plastic consumption climbing exponentially, but the oil consumed to make plastics is projected to jump from 6% to 20% of all oil consumed across the world, and the carbon footprint of plastic production is on track to grow from 1% in 2014 to 15% by 2050. This is unacceptable and we cannot sustain these levels. If global changes are not made soon, there will be nothing left to protect and we will be swimming with plastic, not fish.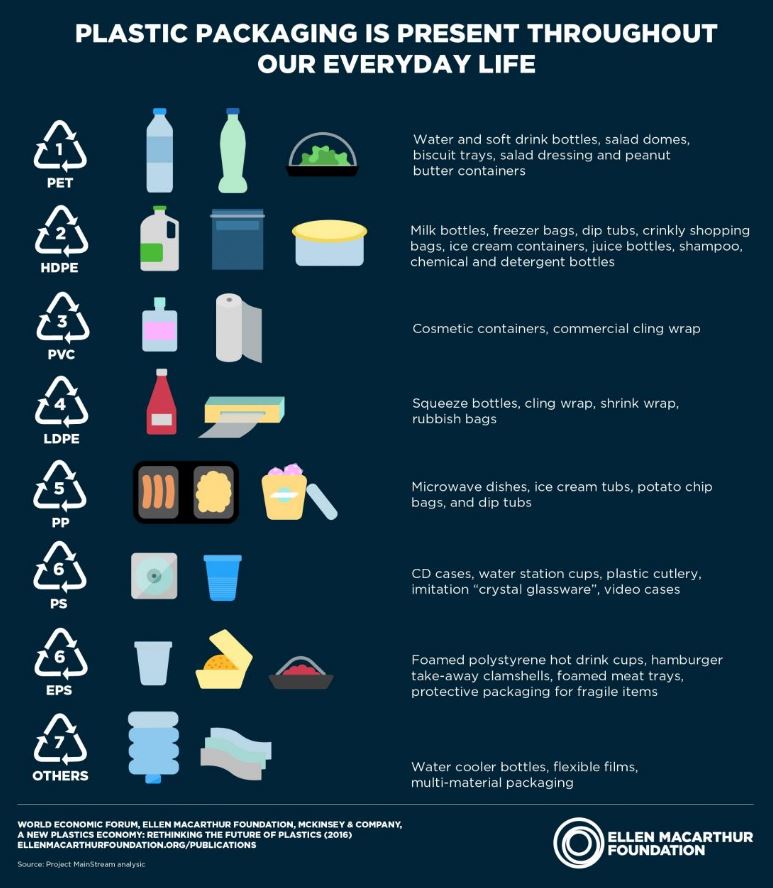 America & Europe are the #1 Plastic Consumers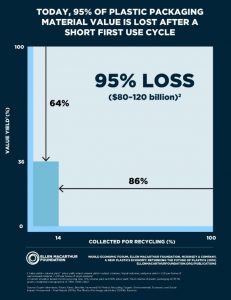 This is not something we can blame on someone other than ourselves. We are the ones purchasing all of this plastic and we are the ones that need to make a change. Even writing this article makes me sick to think about how much plastic I personally consume and how much many items I have purchased with plastic packaging that goes straight in the trash, just like the all the other 95% seen in this infographic. It's hard not to sometimes, especially with busy lives, but there is really no excuse and we all need to make some serious plastic consumption changes in our lives immediately. For example, one of the difficult life changes I've recently made is to stop using soap with microbeads. I love them but they are destroying our water systems. In fact, other leading companies in the industry, such as L'Oreal, are taking great strides to make a change by committing to phase out microbeads from their products by 2017 (still waiting to see if they will follow through).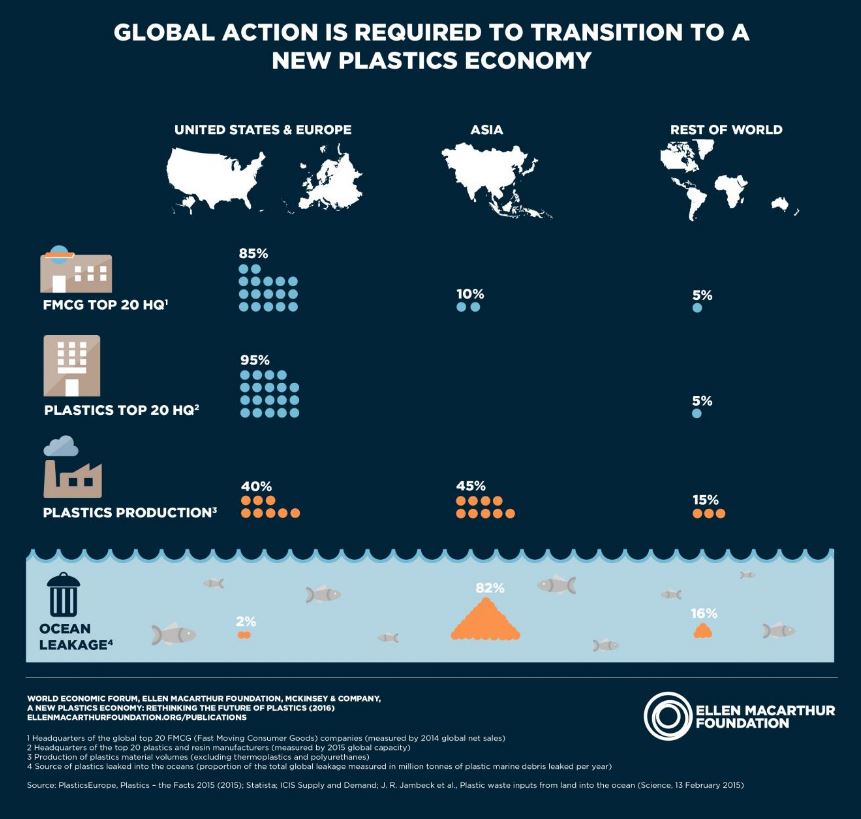 Finding Sustainable Solutions
These painful truths are just one more reason why we love the P&G Family of brands and their efforts to make our world a cleaner place to live, learn, and grow. P&G has partnered with some of the best recycling experts, TerraCycle and SUEZ, to make this awesome possibility come to life.


The New Plastic Economy
The ultimate goal should be a Zero Landfill Solution that utilizes all healthy and sustainable recycling options. The logistics behind a Zero Landfill Solution are not easy to implement. However, doing your part is not hard. We all need to use less plastic and recycle more, in addition to supporting Oregon Minded organization like Ocean Blue Project, Patagonia, P&G Family, and efforts such as our Oregon Coast Clean Up with Patagonia. Making a different is not hard. Simple steps in our daily lives will go a long way, but don't forget you're allowed to have fun with it too. Recycling means fun crafts and DIY using reclaimed items, or fun community beach clean ups like the one happening right here in Oregon on Sunday, April 23, 2017 – 12:30 pm to 4:30 pm in Manzanita, Oregon.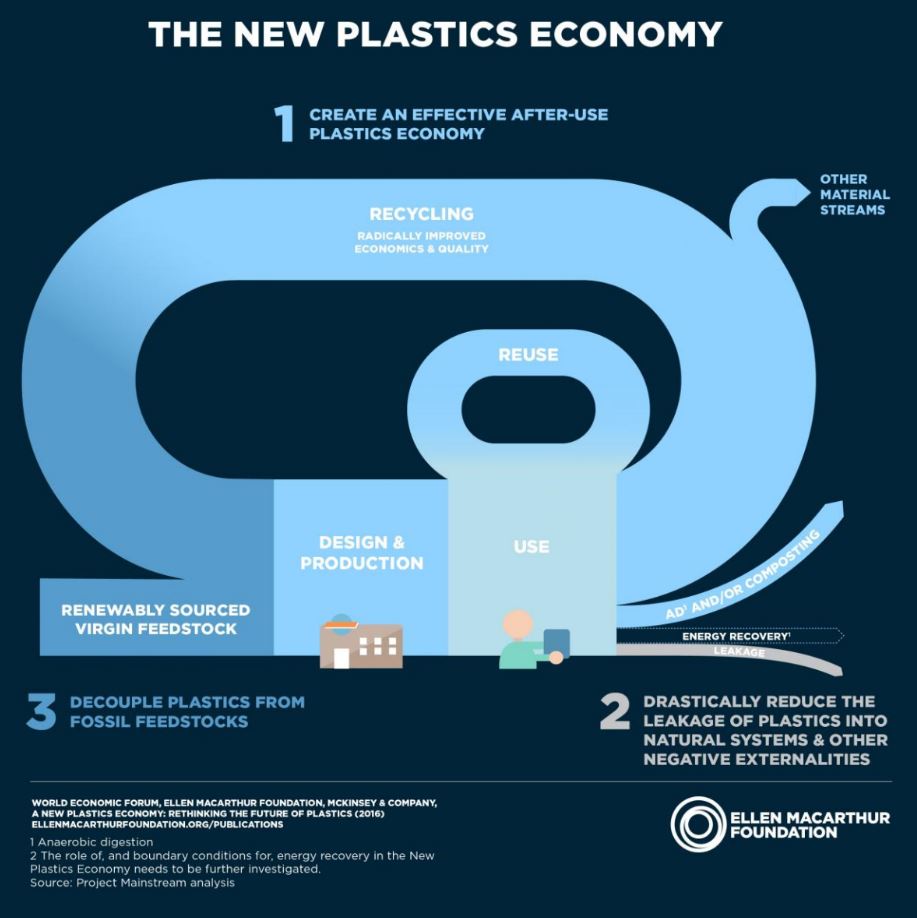 Building a Better Tomorrow
The great news is, there are plans to take this even further. According to a P&G press release, ½ Billion Bottles of P&G Hair Care Products will be made with recycled plastic every year by 2018. We think that's great news and you should too. However, it's our job as consumers to demand change by supporting the companies that are doing the right thing and encourage them to do more by spending money on the products crafted to make our lives and our world a better place. One of the best things you can do is share articles like this with your family or friends on social media. This is a serious issue and everyone needs to do their part, because if you're like me, you do not want to go fishing for the biggest ocean bottle when you get older, I prefer actual fish.