Eat at Clackamas Chipotle today from 4pm to 8pm and 50% will go to help fight child sex trafficking at A Village For One in Portland, Oregon. When you Dine To End Exploitation at Chipotle today (April 24th, 2017), you will be helping creating awareness and actually be part of making a huge impact in these sex trafficking victims. Please show this flyer at purchase to make sure A Village For One receives the donation.
Dine To End Exploitation at Chipotle Facebook Page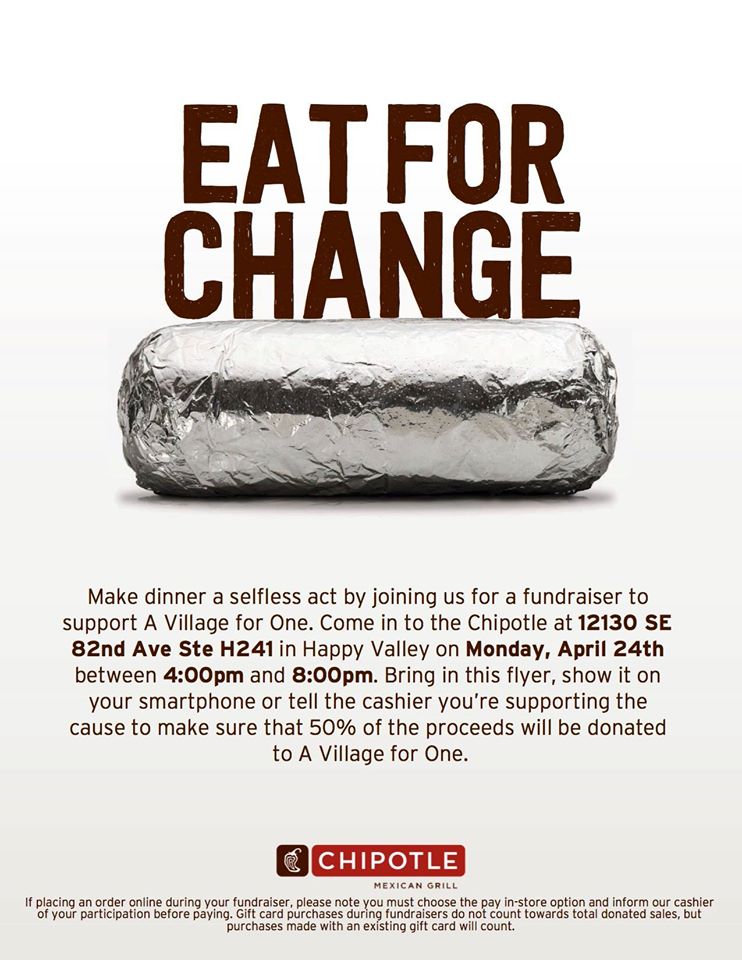 Get Involved & Create Awareness
We're here to create awareness and get involved at the Third Annual Spring Fling to benefit A Village For One, which focuses specifically on helping child sex trafficking crime victims here in Oregon. Please support them and their cause. I know it's a difficult topic to discuss, but we can create awareness. If you can support by donation, that's great too. Either way there's no excuse to miss Spring Fling because you can support their mission and have a great time doing it.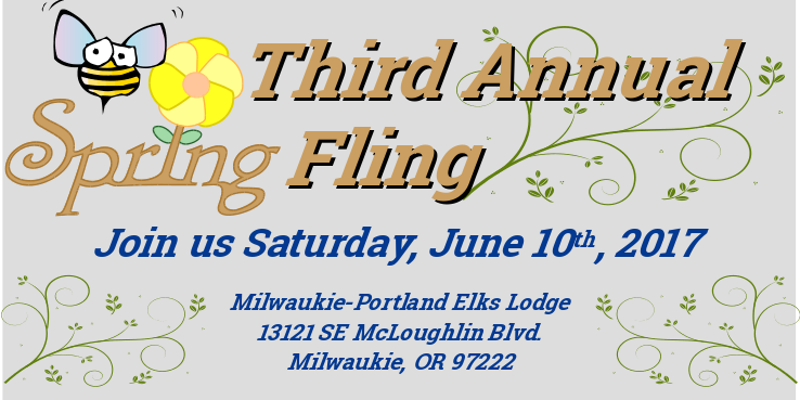 This Year's Mission
This year's mission is to help stop child sex trafficking with A Village For One and support the Elks Children's Eye Clinic at OHSU that focuses on babies, children and young adults.
Together We Can
Spring Fling is brought to you by three local Oregon-Minded non-profits who have teamed up to raise funds for this cause. Together with your support, the Portland Metropolitan Rotary Club, the Milwaukie-Portland Elks Lodge, and the Soroptimist International of Lake Oswego West Linn are all donating to both A Village for One and the Oregon Elks Children's Eye Clinic. Join us for an exciting and fun-filled evening!
Photo credit: JoDee Luna