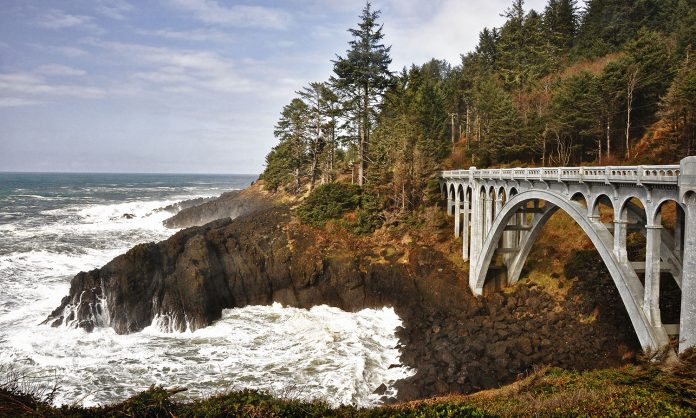 The Oregon Coast is truly one of the most magical places you can visit in the world. With warm weather right around the corner, I personally can't wait to take some walks on the beach, do some hiking, and of course eat some delicious seafood this year.
This promotional tourism video that was released in February, Seven Miles of Smiles, is part of a marketing campaign produced by now-legendary Cody Cha Photography. The stunning aerial footage showcases iconic Lincoln City, spotlighting favorite local attractions such as Cascade Head, Drift Creek Falls, Finders Keepers and plenty of gorgeous beach scenes from various areas on the Oregon Coast.
Behind the release of this gorgeous video is the Lincoln City Visitor & Convention Bureau (LCVCB). Scott Humpert, who is the Marketing Manager of the LCVCB and worked closely with Cha on producing the video. The aerial footage of Wizard Rock, an area of Lincoln City which is not normally seen, is especially stunning.
"This new video is, in essence, a love letter to Lincoln City," Humpert said. "We hope it is the first in a series of videos highlighting the essence of Lincoln City as we begin to reframe the conversation about our destination. We are extremely privileged to have Cody Cha in our community to beautifully bring everything to life, creating a high level of inspiration, which provides a cornerstone for our marketing campaign. We are extremely proud of what Lincoln City has to offer, and this video reinforces why this area is such a great place to live, visit and play."
In case you were wondering about the gorgeous suspension bridge, you can read more about this hike here at Drift Creek Falls.
View "Seven Miles of Smiles" it on Lincoln City's Facebook.