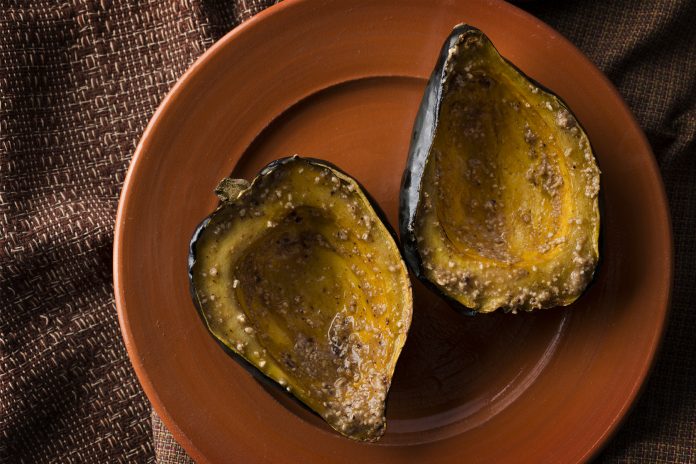 Last updated on September 22nd, 2017 at 09:26 am
Here's another delicious recipe from those evil geniuses over at Oregon's own Bliss Nut Butters. Hope you enjoy!
Bliss Hazelnut Cranberry-Glazed Squash
4 Servings
Ingredients:
1 Acorn Squash
2 tablespoons Coconut Oil
4 tablespoons Hazelnut Butter with Oregon Dried Cranberries
Directions:
Heat oven to 375 degrees F.
Cut the squash in half lengthwise and scoop out the seeds.
Coat the squash with 1 tablespoon coconut oil on each side. Place on a rimmed baking sheet or pan, cut-side up.
Bake until tender, 25-30 minutes.
Remove from oven and coat each squash half with 1 tablespoon hazelnut butter.
Bake for another 5 minutes or until golden brown.