Last updated on February 21st, 2017 at 08:24 am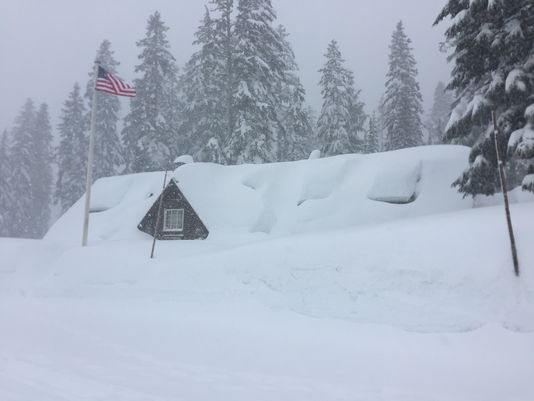 The deepest lake in the United States, Crater Lake National Park, has been closed today due to heavy snow and high winds pounding the area for the last few days. The lake is often referred to as one of the "snowiest inhabited places in North America.
As precaution, state officials have closed Highway 62 from the south and wet, due to many downed trees and a small avalanche, which has inhibited travel on the only plowed roadway leading into the park during winter.
According to the officials and reported by news, the avalanche occurred on Highway 62 when a snow layer 18 inches deep and 100 feet wide slid from a slope onto the roadway.
"Plow trucks were not immediately able to push through debris, and park staff continue to work to clear the road," the news release said.
For more information, contact the Crater Lake Visitor's Center at 541-594-3100 between 10 a.m. and 4 p.m. or visit www.nps.gov/crla. Crater Lake currently has 99 inches of snow at park headquarters, which is 134 percent of normal for this time of year.
h/t statesman