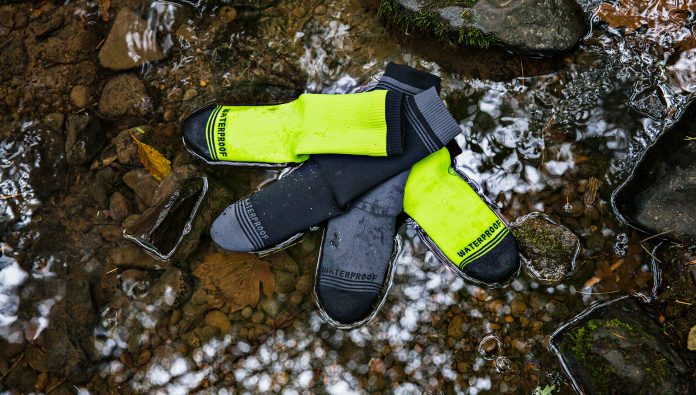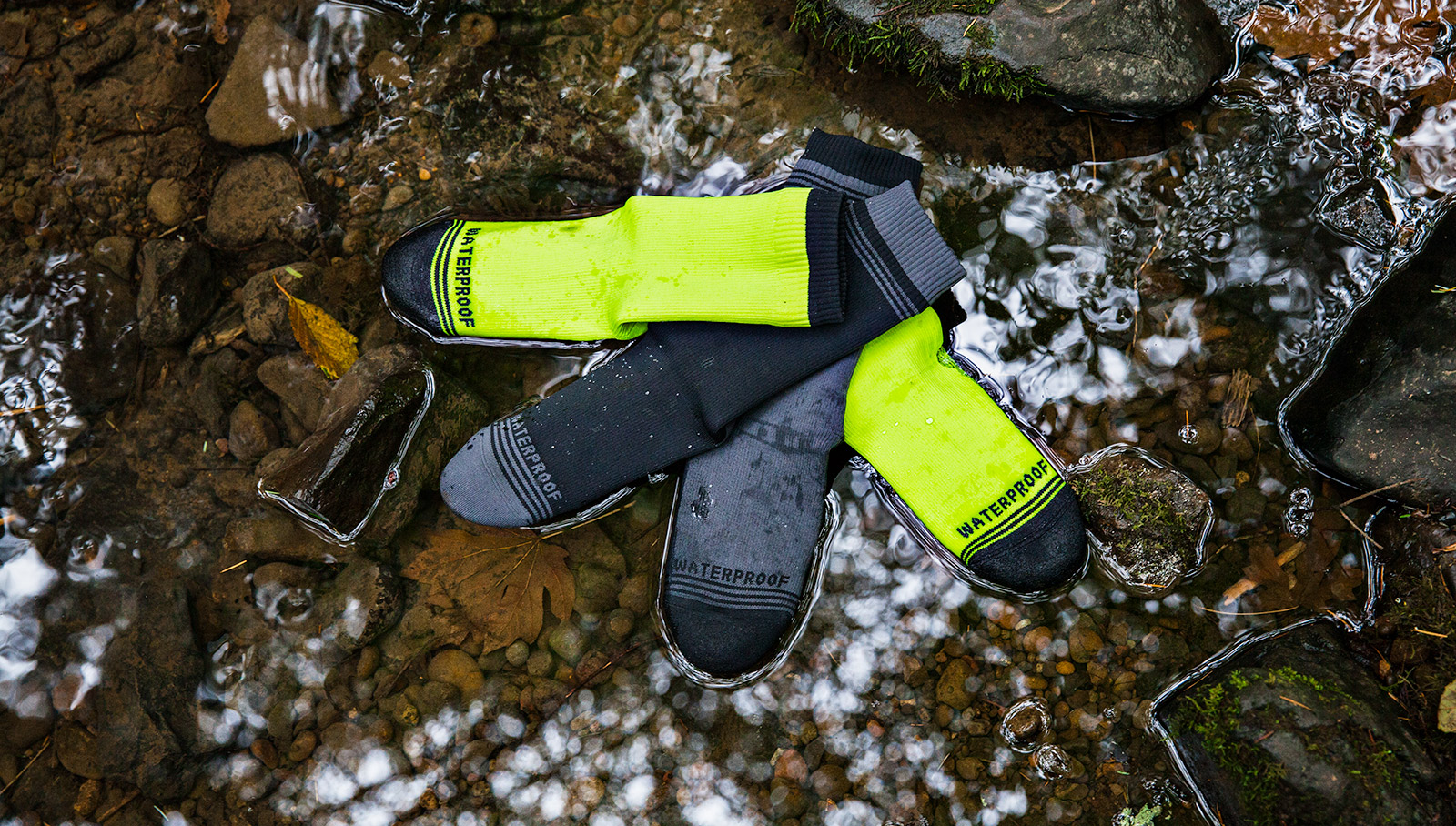 According to one website, Portland gets up to 43 inches of rain on average in a year. As an Oregonian, you may spend up to 154 days throughout the year getting wet. We Oregonians also love the outdoors, so a little rain isn't going to stop us. I remember a time not long ago riding my bike 8 miles to work, no matter what the weather — and waterproof socks would've been a great thing to have at that time.
The company we're talking about today is known as Showers Pass, and their revolutionary Crosspoint Waterproof Socks have taken the world by storm. Earlier this year we did a quick post about their waterproof socks, and the article went insanely viral to this Portland-born company.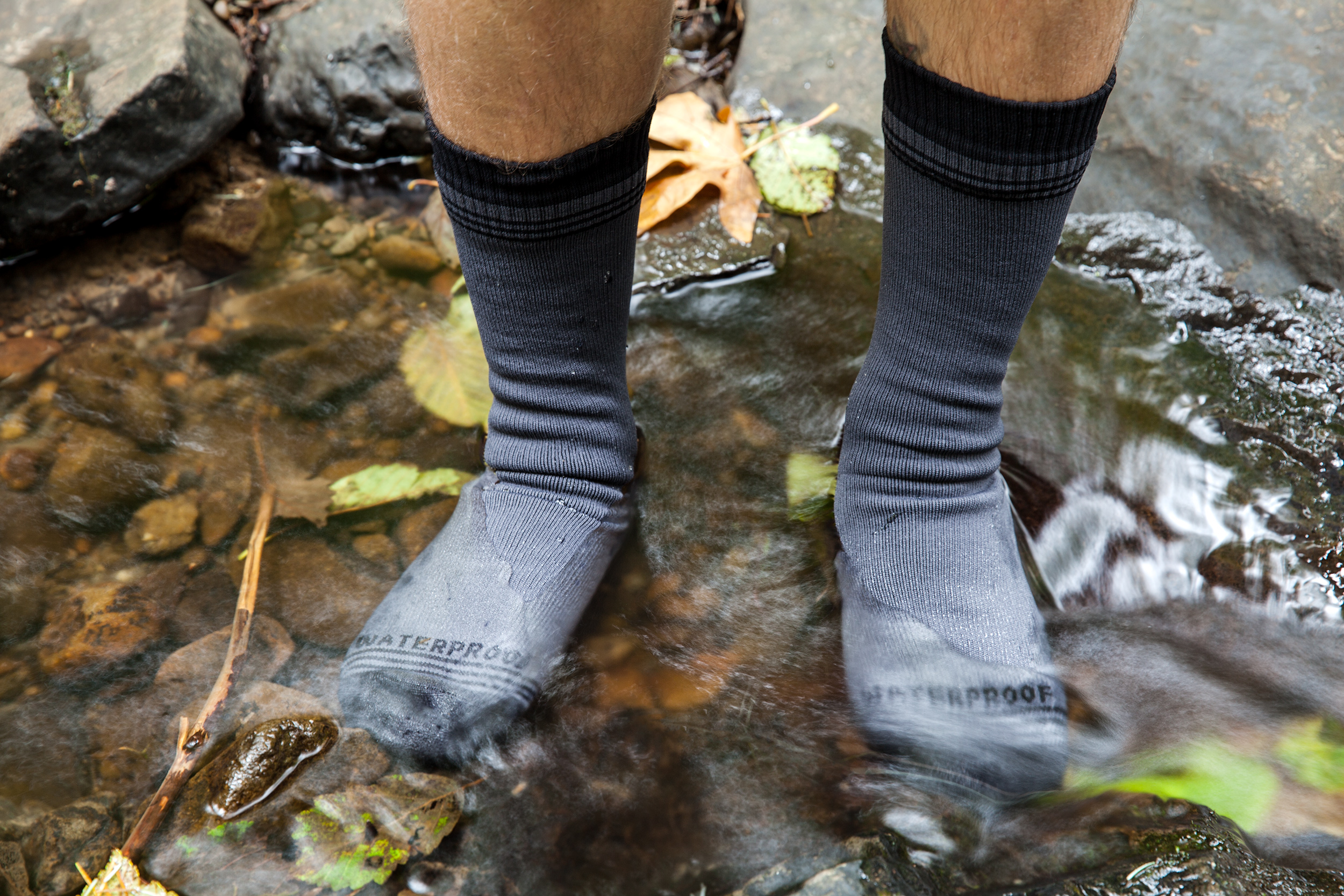 These Oregon-made socks became so popular, Showers Pass has literally sold out of them four times in 2016! While they look like your regular ol' socks, these socks are made with a 3-layer waterproof construction. They are designed for cycling, skiing, running, hiking, or any other outdoor activity in the wet Northwest winters.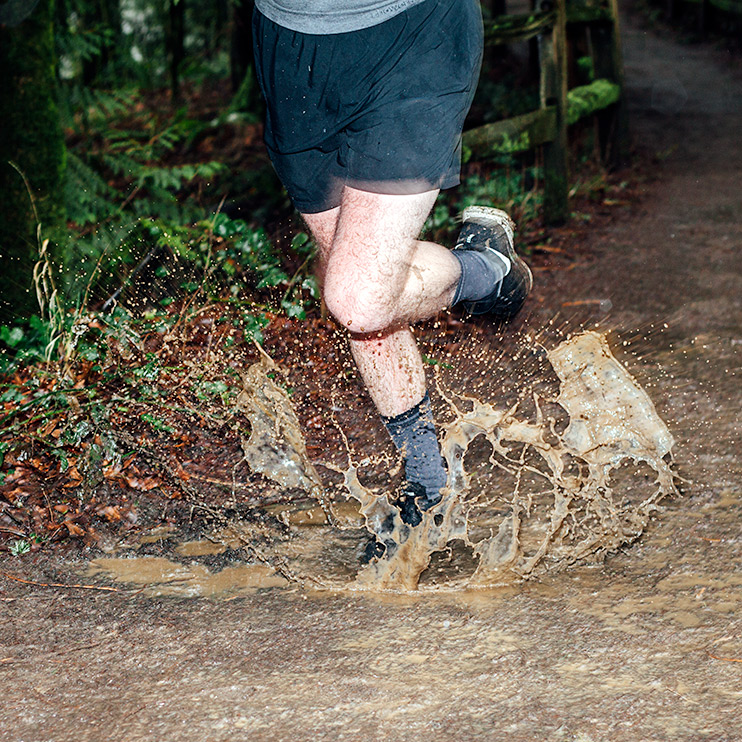 "The result is a sock that feels like a sock but protects like a rain bootie," reads the product description on the Showers Pass website.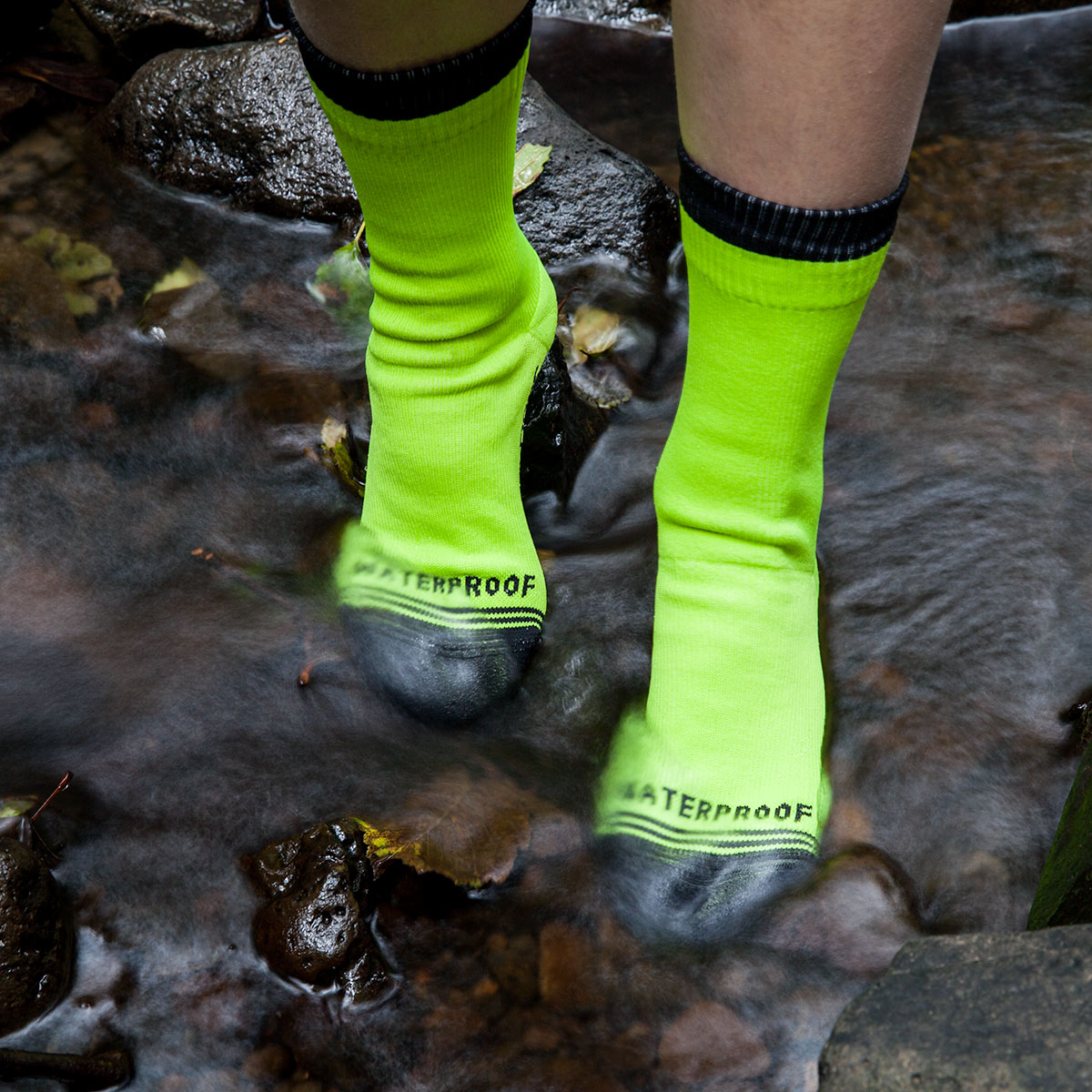 Do we have your attention yet? Check out this video explaining Crosspoint Waterproof Socks in 2 minutes.

So what makes these better than other socks? A three-layer system that Showers Pass describes as follows:
Our socks are fully waterproof thanks to 3-layers: a wear resistant knit exterior (feels like a regular sock), a waterproof breathable Artex membrane, and a Coolmax FX moisture wicking anti-bacteria lining. The result is a sock that feels like a sock but protects like a rain bootie.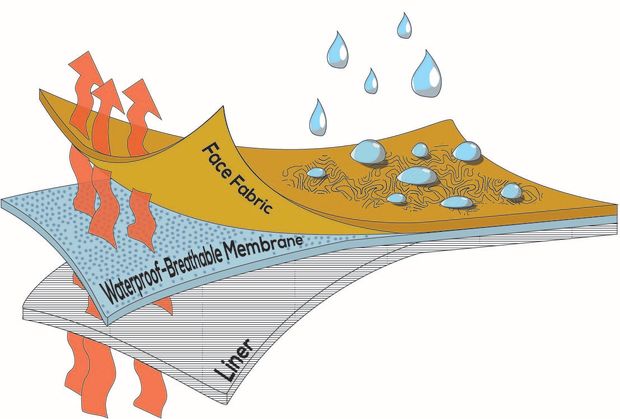 Still skeptical? You have every reason to be. Rest assure, bicycling.com really put the socks to the ultimate test!
Then came the ultimate gauntlet. After weeks of magical, dry-footed rainy rides, I decided to step up my testing for the Crosspoint Waterproof Socks and wore them into the shower. First, I filled the tub up with a small amount of standing water and stood in it. Then I took my usual 5-10 minute shower wearing the socks to see if they would give in. Nope. I experienced nothing but continual foot dryness—and a vague discomfort as to breaking some social contract about wearing clothes in the shower.
I don't know how long the Crosspoint Waterproof Socks will continue to keep the elements at bay, but so far they've been my secret weapon in the battle against miserable feet. Get them in the Merino version I tested or a Hi-Viz Coolmax version and enjoy a nice ride on a day you'd normally stay in.
Details
Triple-layer construction includes a knit exterior like a regular sock, a waterproof / breathable membrane and a moisture-wicking, antibacterial base
CoolMax™ fibers in the fabric ensure moisture-wicking, breathable performance
Seamless construction eliminates chafing
Compression fit to keep feet warm and comfortable
Light cushioning
Crosspoint Sock Sizing:
S/M fits sizes Men's: 6-7, Women's: 7-9
M/L fits sizes Men's: 7-10, Women's: 9-12
L/XL fits sizes Men's: 10-12, Women's: 12+
The best part about these amazing socks is they are very affordable, and a great stocking stuffer this year. Not only that, but you are supporting your local economy! Starting November 25th, 2016,  you can get 25% off all products! From their website:
Our Annual Holiday Sale runs Friday, November 25th – Tuesday November 29th!  Get 25% off all Showers Pass products and get a FREE GIFT with purchases over $150 (sorry no substitutions, free gift available while supplies last).
Order between $150 – $249.99 and get a FREE pair of Crew Height Torch Socks (a $17.95 value).  Order between $250 – $349.99 and get a FREE Portland Cap (a $40 value).  Order $350 or more and get a FREE Short Sleeve Body-Mapped Baselayer (a $55 value).  Free items will automatically be added to your cart once the order value has been reached.  If items on the order are returned for a refund the refund amount will be less the cost of the free gift if the gift is not returned.  
Head over here to Showers Pass to grab a pair now!