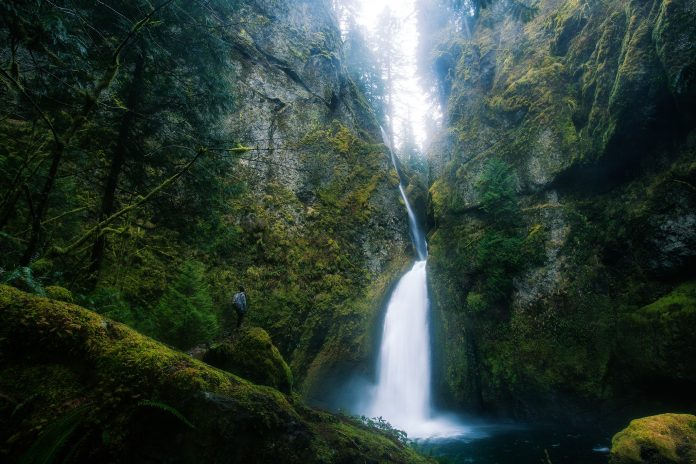 Last updated on October 12th, 2022 at 09:24 am
The Columbia River Gorge is home to many breathtaking places to explore and hike in Oregon. In my opinion, the Gorge, just outside of Portland, is one of the most incredible places you can visit. Sure, Multnomah Falls is the tallest and most probably the most recognized falls in Oregon, but there are so many other places here that don't get enough recognition — like Wahclella Falls! I recently got a chance to hike the nearby Horsetail Trail Head, which you can read about here. We included a ton of amazing photos we took on our hike.
History of Wahclella Falls
I absolutely love all the native names in Oregon. And as you probably would've guessed, Wahclella Falls was named after a nearby village of Native Americans in 1915, by the Mazama mountaineering club. You will find the stunning Wahclella Falls along Tanner Creek. The Columbia River Highway splits around exit #40 that leads to the Bonneville Dam. Down to the hill to the right of the entrance to the dam, you will find the parking and access area for Wahclella Falls.
For most people, this is an easy hike, at only 2 miles roundtrip the payoff is huge for this must-do hike. Not far into the hike as the trail narrows to a single trail, and just past the dam, you will be pleasantly surprised with Munra Falls.
This most excellent photo above captures the footbridge at Munra Falls, from AngelaService on Flickr. As you keep venturing, the trail will climb quite a bit up the east side of the canyon. If you have little ones hiking with you, keep a good eye on them as there are definitely some steep dropoffs.
Hiking Wahclella Falls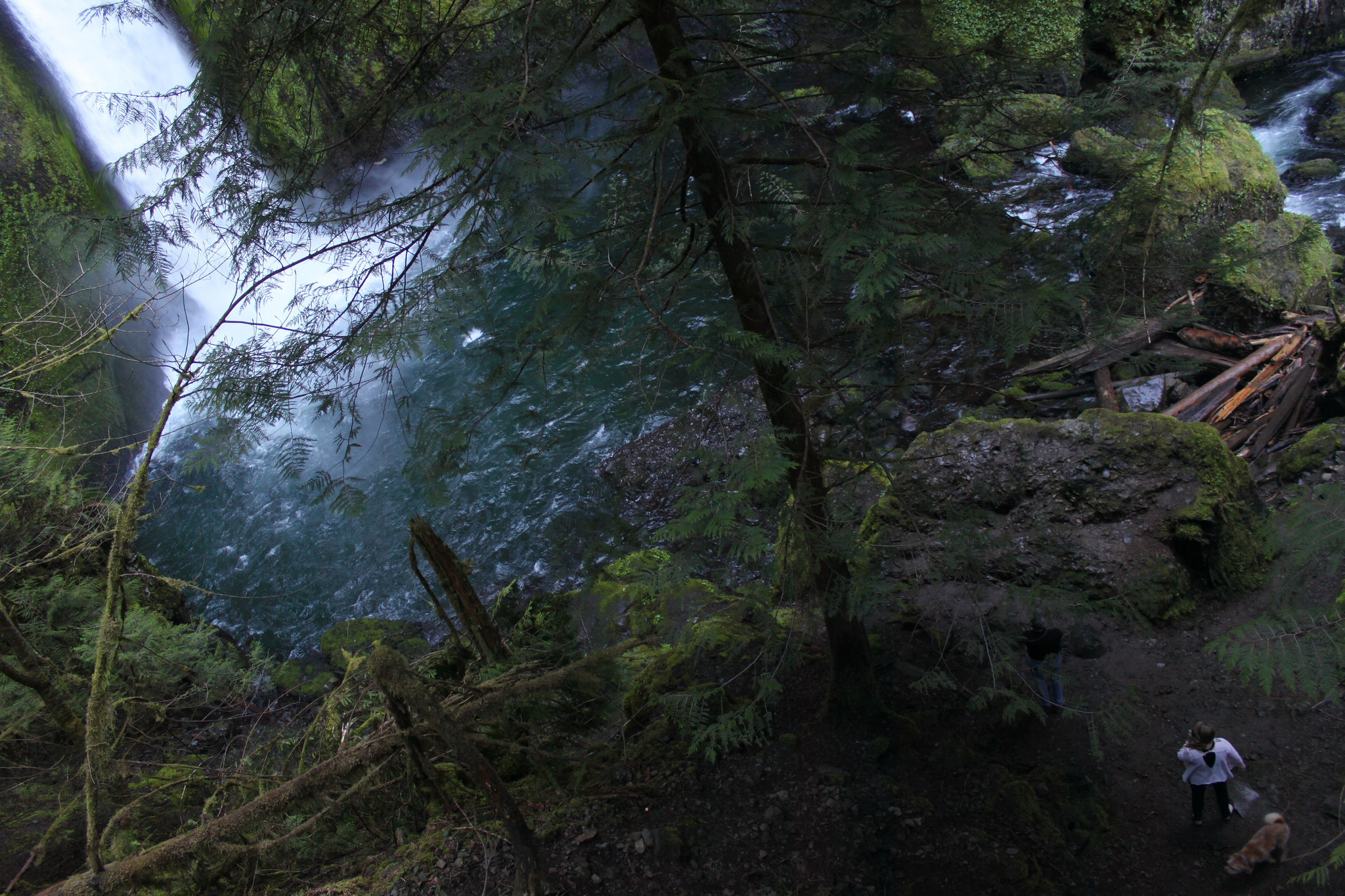 After some stairs, there is a fork in the trail at the Wahclella Falls Trail Junction. You'll then hike both sides at the end of the trail is a loop. Taking the lower path will give you better views as you approach Wahclella Falls. This path will drop down the mountain through a couple of switchbacks, leading to the lower bridge.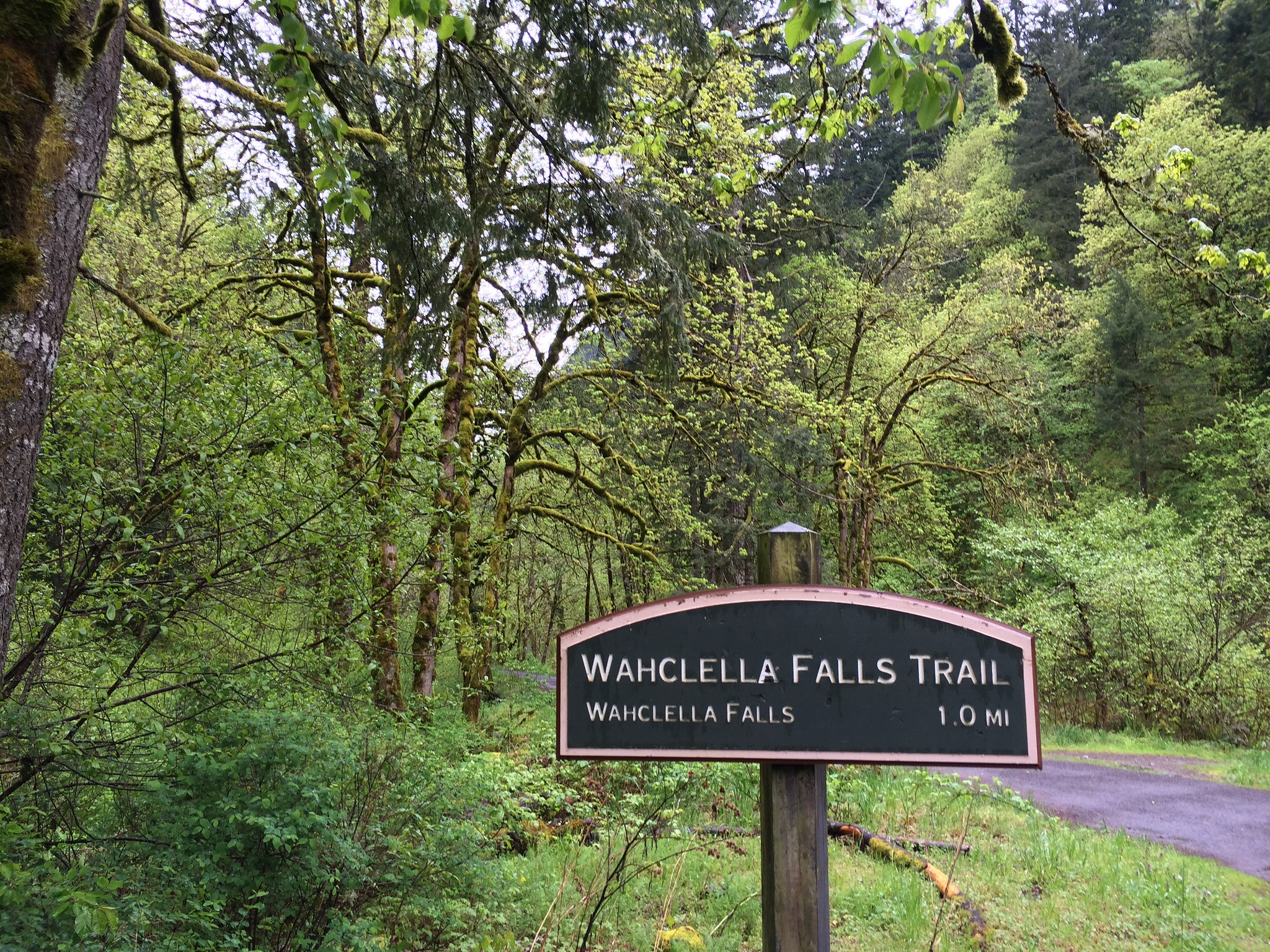 This waterfall is truly one of the most spectacular waterfalls in the Gorge: a 350-foot two-tiered plunge with the final 60-foot section providing a powerful horsetail fall into an enormous splash pool. Have you had a chance to hike here yet? Make sure to let us know in the comments if you've been here, or plan to go anytime soon!
Don't forget to bring some cash, as you'll need to pay the $5 fee at any Gorge trailhead OR just buy a Northwest Pass if you do enough hiking to justify it. Those are only $30 and you can pick them up at your local REI or other outdoor retailers.
Get up to date information about fees and trail closures here.  Always check before you go to be certain the trail you want to hike is open.
Want more? Here are 10 more waterfalls to hike in Oregon.