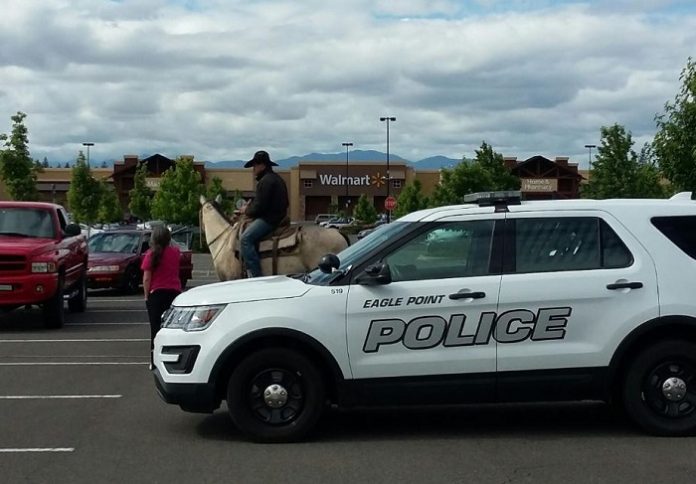 Last updated on February 21st, 2017 at 08:27 am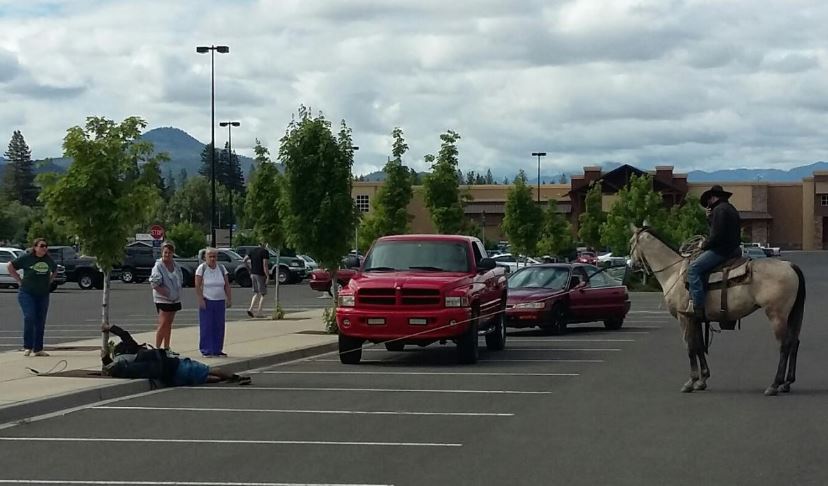 Well here's something you don't read about other day. Like something from the wild wild west, Justice was served in Eagle Point, Oregon as a man on a horse apparently chased down a suspected thief and lassoed him.
The suspected man had stolen a bicycle from a woman, who was yelling about it at a local Walmart. This is where it gets good. The hero of the day like a knight in shining armor unloaded a horse from a trailer, lassoed the man and pulled the sorry bastard back into the store. He then grabbed onto a tree, and wouldn't let go.
When Eagle Point Police arrived later, he was arrested and lodged into the Jackson County Jail.
Coming up on NewsWatch 12 at 5:00 p.m., hear from witnesses and the man who lassoed the suspected thief. You gotta love those good ol' boys in Eagle Creak, Oregon! Job well done in nabbing this idiot. (Nothing irritates me more than a scummy thief)
Read the original story here.