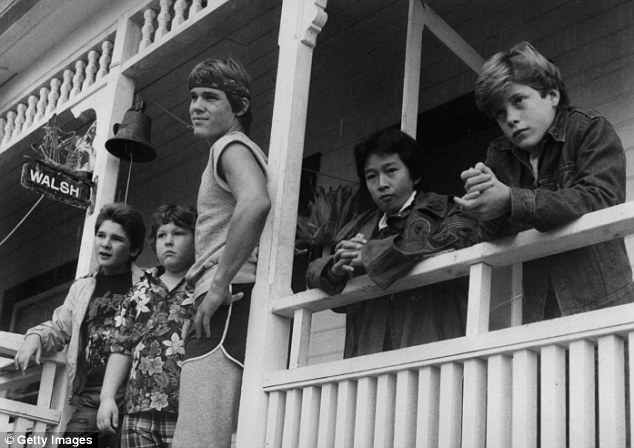 Beginning with "The Fisherman's Bride," the first film shot in Astoria, Oregon in 1908, more than 300 major motion pictures have been filmed in different parts of Oregon. A comprehensive listing of these movies can be found at Wikipedia. Additional information on Oregon film projects is available from the Oregon Film Museum in Astoria. Here is a list of some of these movies which you may or may not remember, which were filmed on the Oregon coast. While all of these movies weren't great, some of them are absolute classics.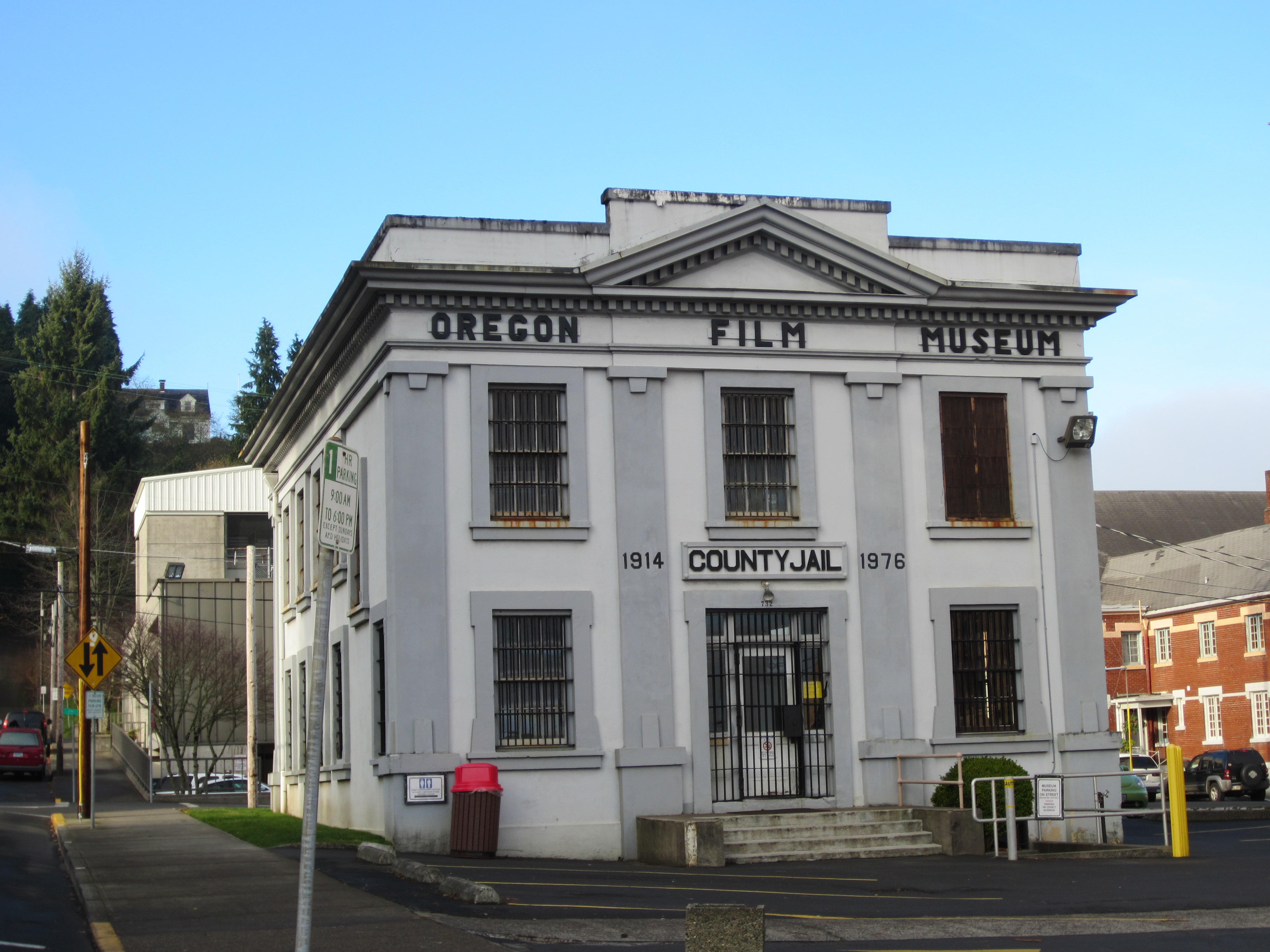 Cannon Beach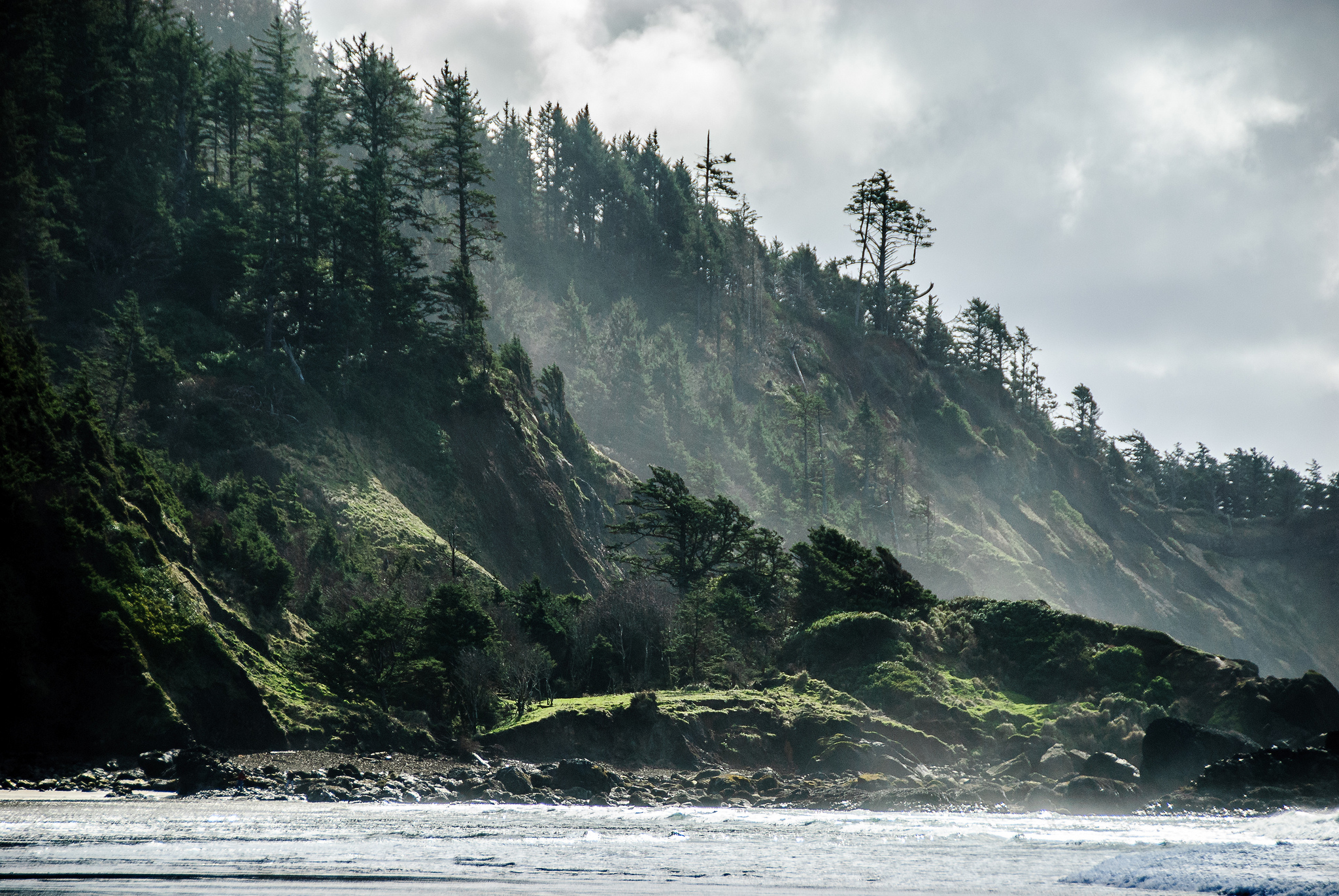 Cannon Beach is one of Oregon's most breathtaking spots, and even earned the "Best Overall Beach" in Oregon in a book America's Best Beaches from Stephen Leatherman. National Geographic also called Cannon Beach "one of the world's 100 most beautiful places" in their June 2013 issue.
Approximately 750,000 visitors each year visit one of Oregon's best secrets, and has also been a popular spot for some hit movies.
Indian Beach, which is part of Ecola Park is just north of the town of Cannon Beach on the Northern Oregon coast. Surfing is very popular at Indian Beach, and is also home to wildlife such as deer, elk and eagles. You will find 8 miles of trails running along the coast, often bringing out to vistas over looking the beach with 200 foot cliffs, old growth forest, etc.
1941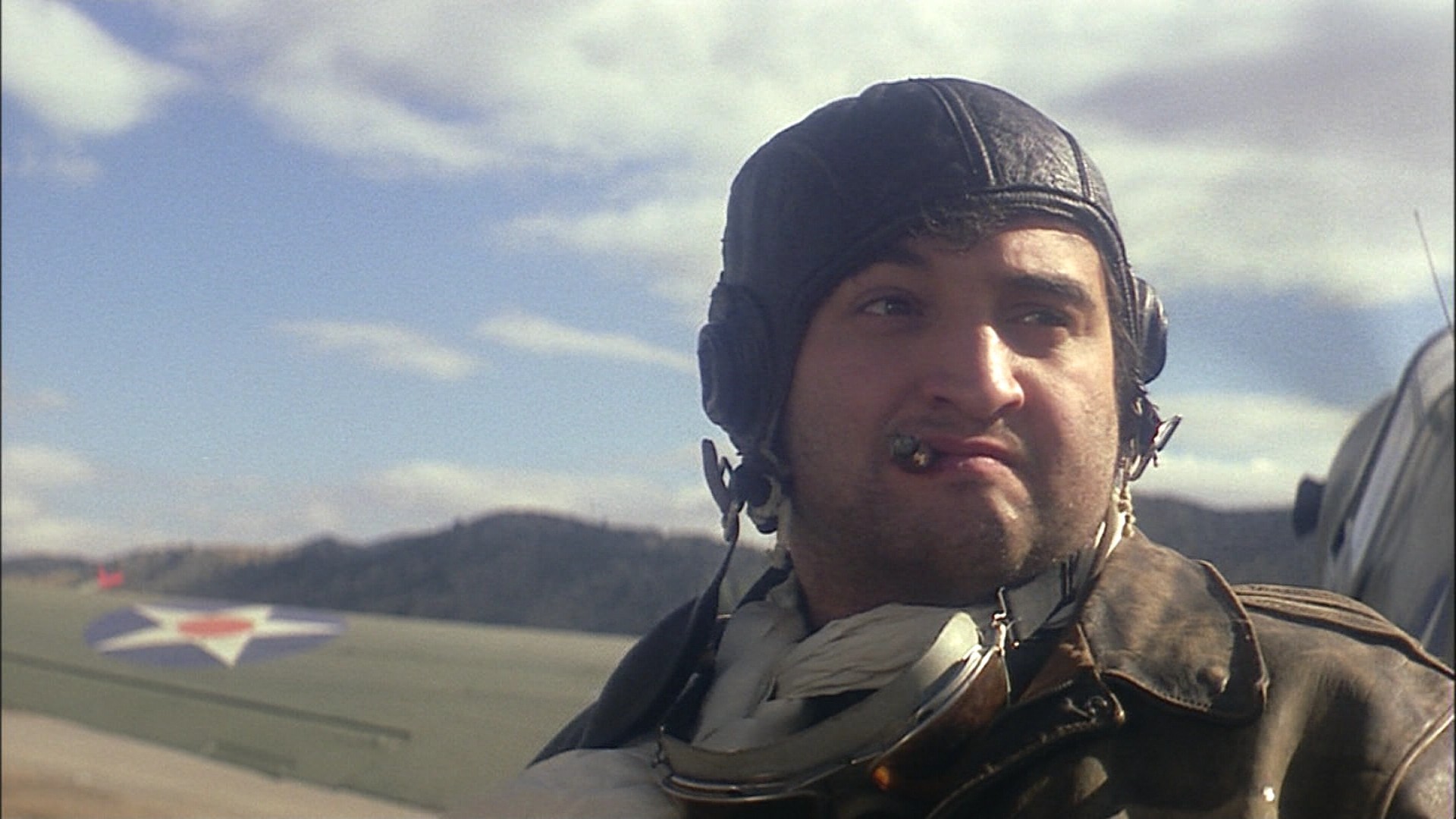 You may not have known in the opening scene of the 1979 John Belushi flick 1941 was actually filmed in Cannon Beach as well. 1941 may not have been a great movie, although this was interesting as the spot around midtown at the time had not been developed. Here is a shot from the scene below.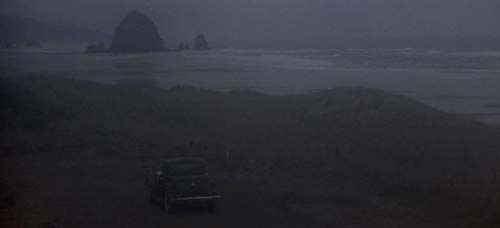 The Goonies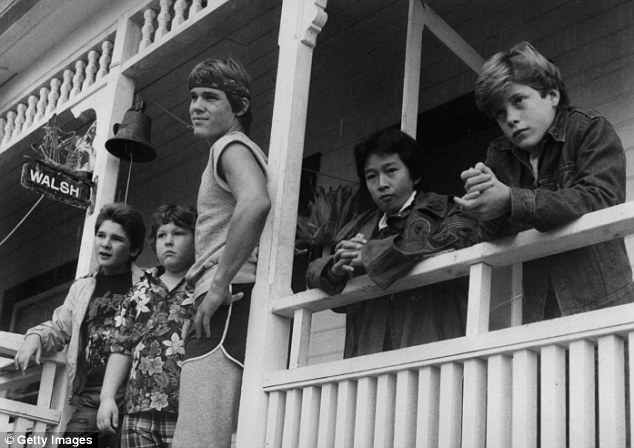 I can safely say I speak for many people everywhere who share The Goonies as one of their favorite childhood movies. This spectacular classic from the 80's was filmed in many parts of Oregon, from Astoria to Indian Beach.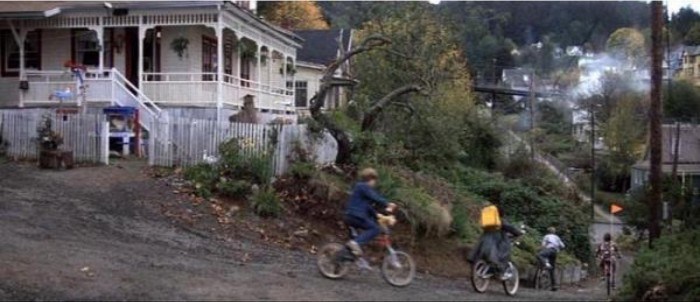 The house from the 1980's Richard Donner-directed Steven Spielberg-produced classic The Goonies has been shut down by the property owner after she was sent over the edge by movie fans.
When the Goonies pull-up their bikes during their search for One-Eyed Willie's treasure, you will spot the cliff at the entrance road of Ecola State Park, with incredible views of Indian Beach and the Pacific Ocean.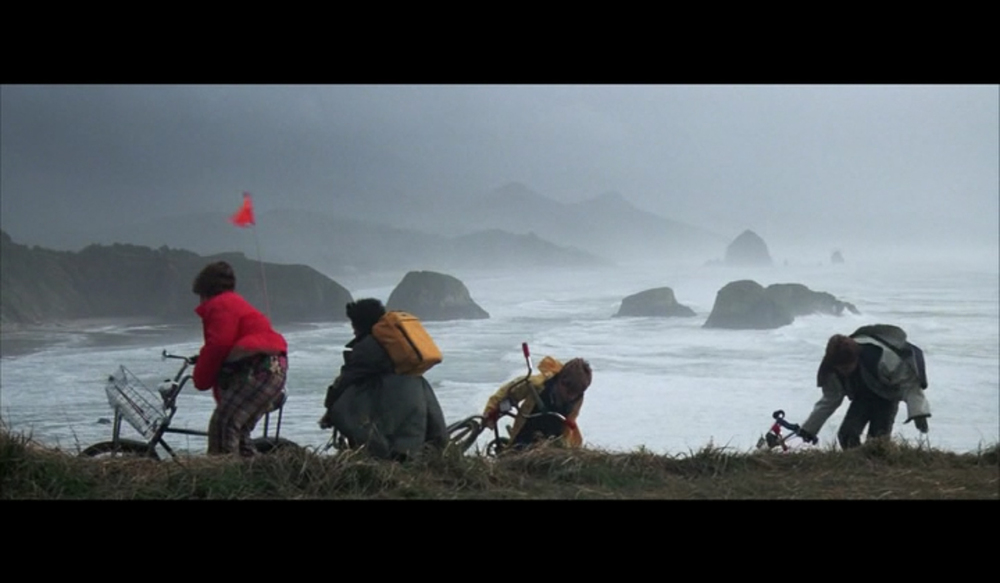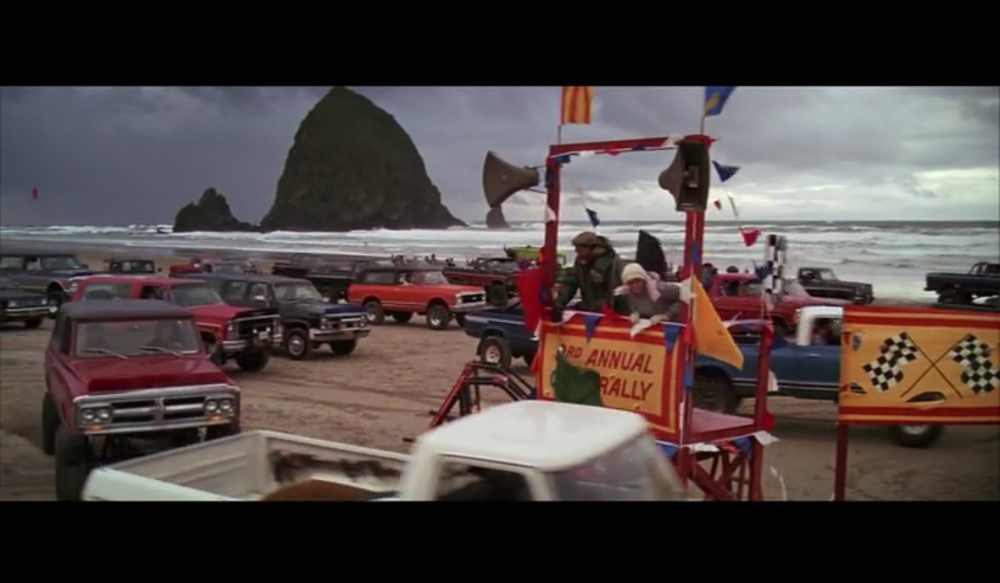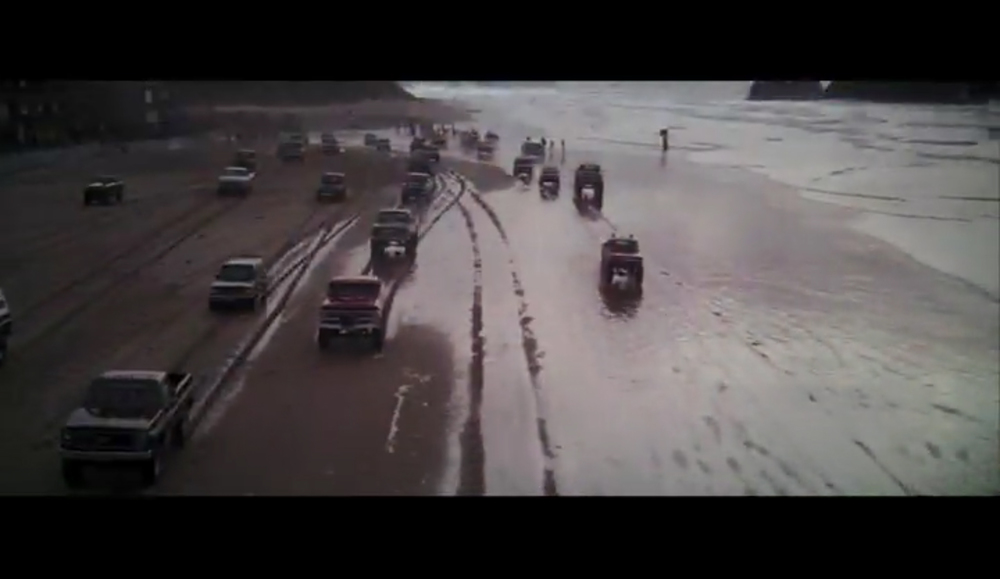 The Goonies house, which the exterior of which can be seen in the classic "Truffle Shuffle" sequence, had been attracting up to 1,500 visitors a day. According to recent news stories, some visitors to the movie location apparently were not respectful, leaving cigarette butts and beer bottles all over the property.

Twilight
Twilight was released around 2008, a popular vampire movie that takes place in Washington state, was actually filmed in many parts of Oregon. You will see Indian Beach featured in Twilight, and some of the locals in the area also had parts as extras in the film. Indian Beach stands in for First Beach in La Push, Washington, where Bella's friends go surfing and where Bella first finds out the truth about Edward Cullen.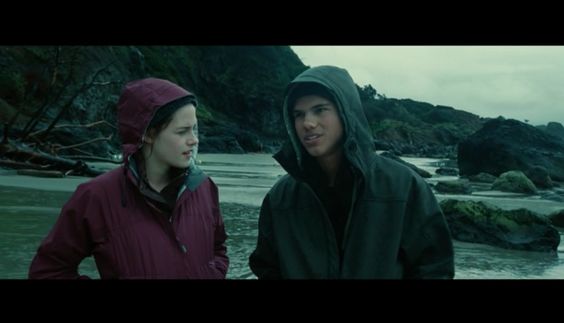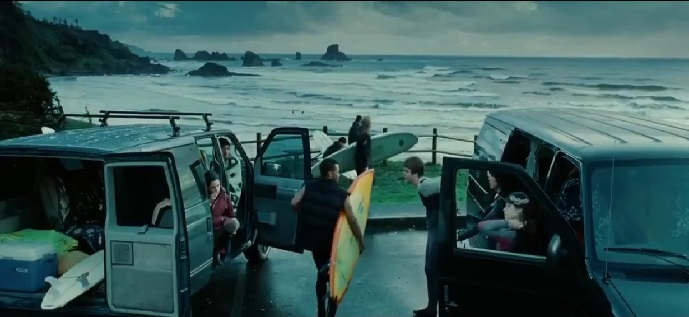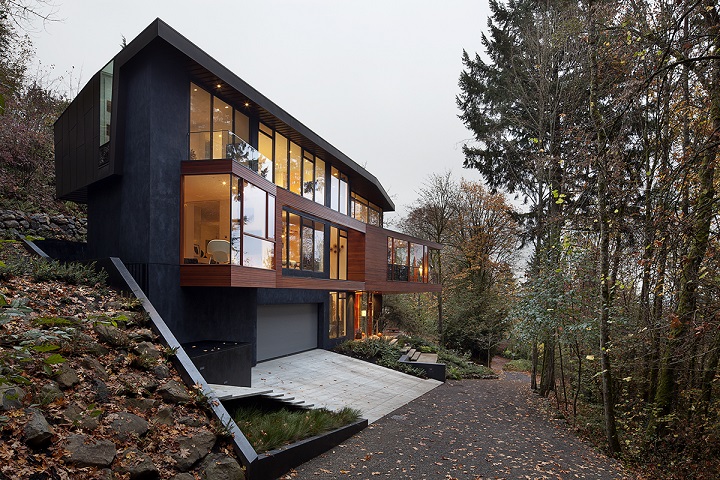 One of the coolest parts about the movie is definitely Hoke Residence, which is a gorgeous contemporary 4,800 square foot private residence you will find in Twilight. The home resides at the border of Portland's Forest Park and has been designed by Skylab Architects and built by Metcalf Construction, with Lucy Metcalf as the interior designer and landscaper.
Point Break
Not to be confused with the remake of Point Break, the original from 1991 starring Keanu Reeves and Patrick Swayze, was also filmed in parts of Oregon. You will spot not only Cannon Beach, but Wheeler, Oregon as well. The last 15 minutes or so of the movie when Johnny Utah(Keanu Reeves) follows Bodhi to Australia, you will spot him in Wheeler.

It is sad that traveling to Australia wasn't in the budget because Bells Beach Australia (the site of the 50 year storm) was actually listed as the world's first surfing recreation reserve.
Until sometime during the 2000's, an antique shop in Wheeler had an autographed photo of Reeves displayed on the wall, signed to the owner, calling her "Mom."
Astoria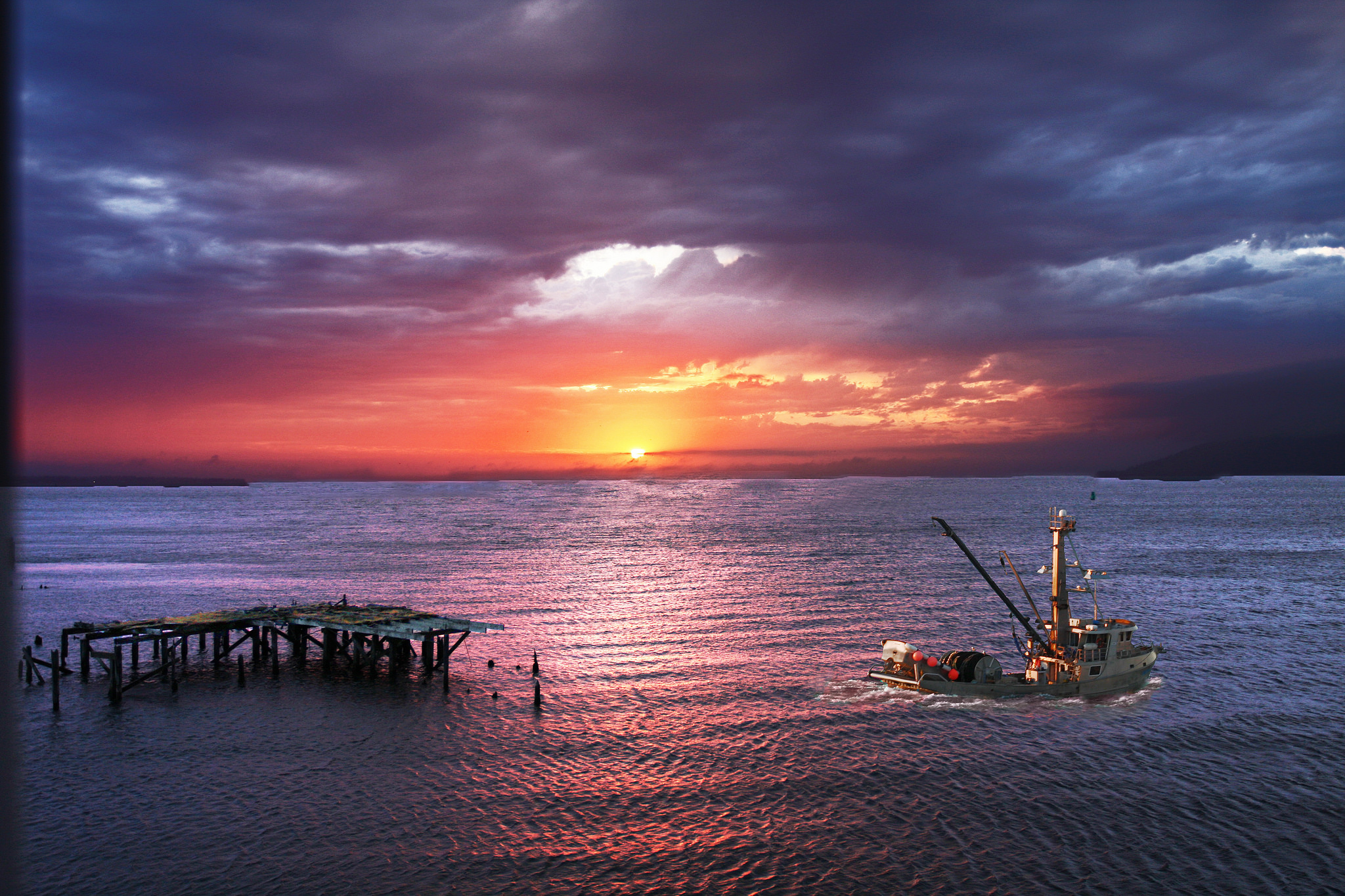 As we already covered, The Goonies was filmed in Astoria, as well as some other films you may be familiar with.
Free Willy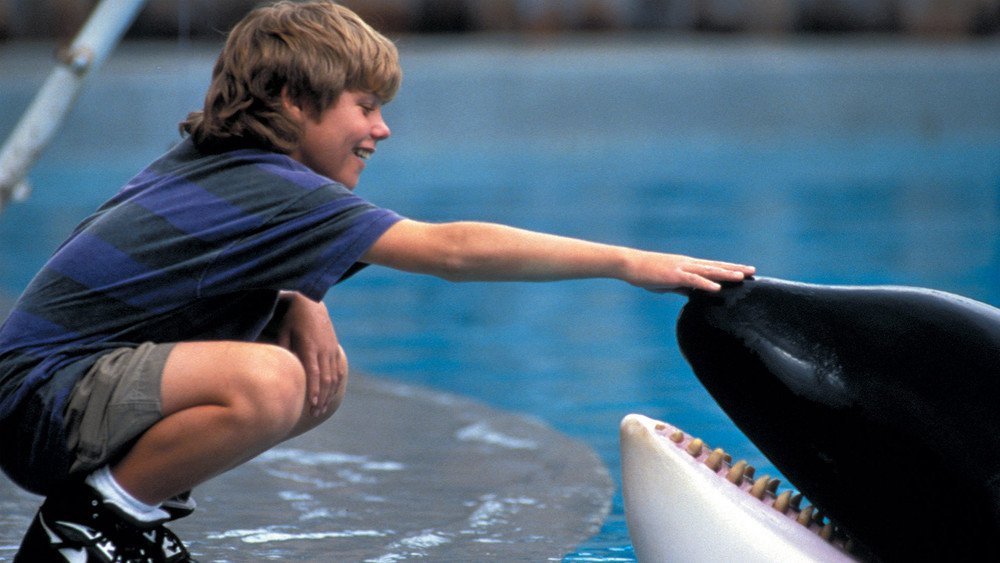 Free Willy is a 1993 family film directed by Simon Wincer, and released by Warner Bros. under its Family Entertainment label. The film stars Jason James Richter as a young boy who befriends an Orca.
The most extensive use of CGI in the film is the climax, filmed at Hammond Mooring Basin in Astoria, where Willy jumps over Jesse and into the wild. This is an echo of Astoria's longtime nautical tradition. The city's wharf areas and large number of Victorian and Queen Anne-style houses have led some locals to market it as the "Little San Francisco of the Northwest.
Keiko, the aquatic star from Free Willy inspired a letter writing campaign to get Keiko released from his captivity as an attraction in the amusement park Reino Aventura in Mexico City; this movement was called "Free Keiko". Keiko was then moved to The Oregon Coast Aquarium in Oregon by flying in a UPS C-130 Cargo Plane. In Oregon he was returned to health with the hopes of being able to return to the wild. In 1998 Keiko was moved to Iceland via an US Air Force C-17 to learn to be wild and after that to Norway where there were other orcas. Keiko eventually died of pneumonia in a Norwegian bay on December 12, 2003.
Teenage Mutant Ninja Turtles III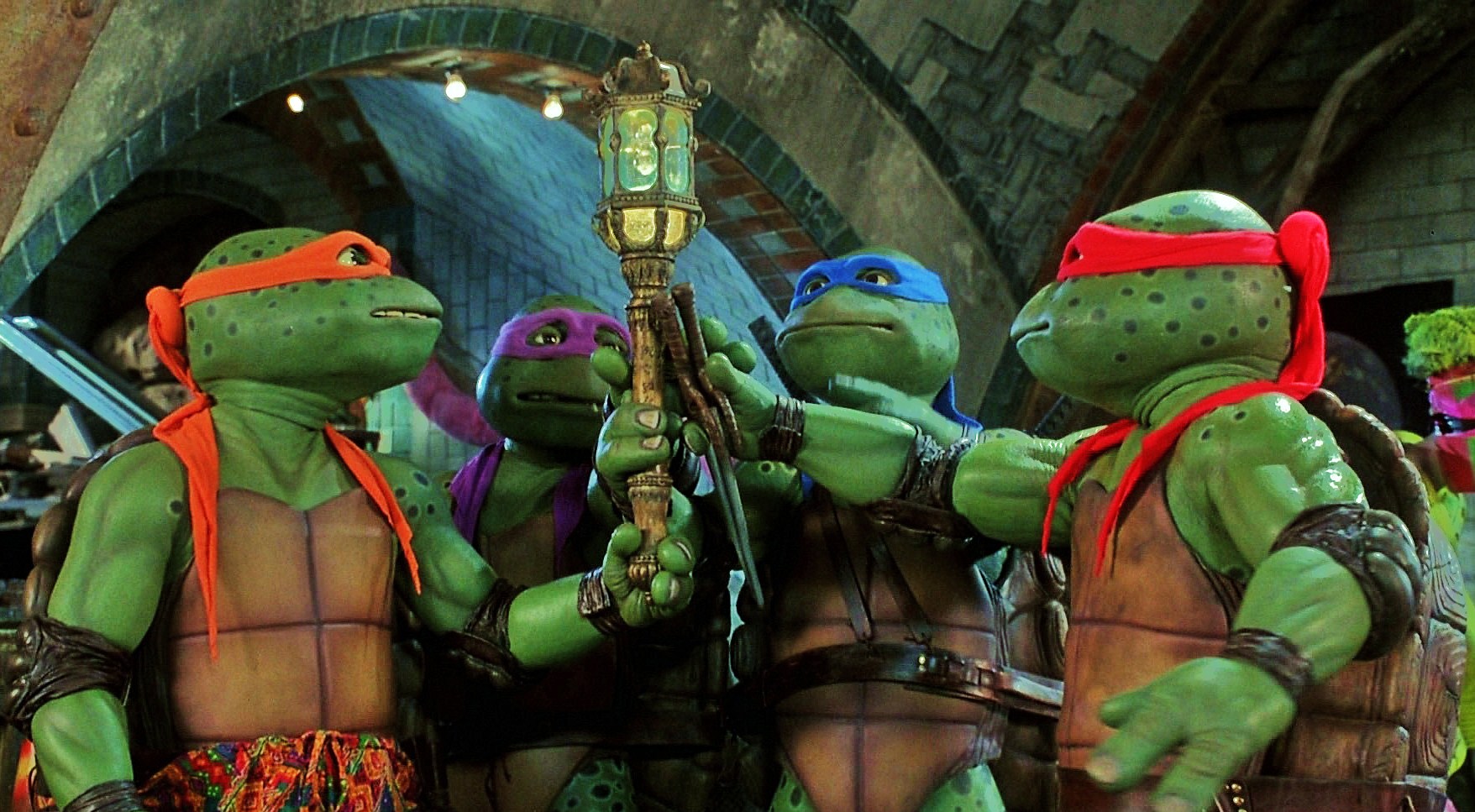 The turtles find themselves transported back in time to ancient Japan in TMNT III, but Astoria is where parts of the movie were filmed. All of the original Ninja Turtle movies were personal favorites of mine as a kid, as well as the animated series.
The Ring I & II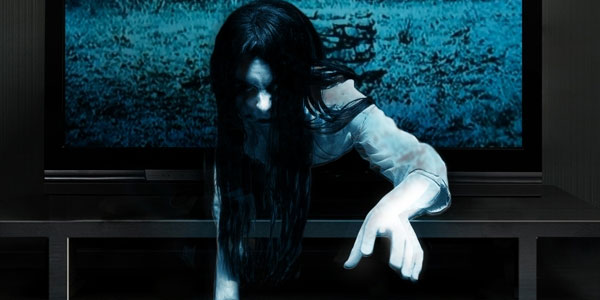 While this big-budget remake of a Japanese horror film released in 2002 starring Naomi Watts was shot almost entirely in Washington State, parts were also filmed in Oregon — Newport and the Columbia River Gorge specifically, with The Ring 2 being filmed in Astoria in 2004.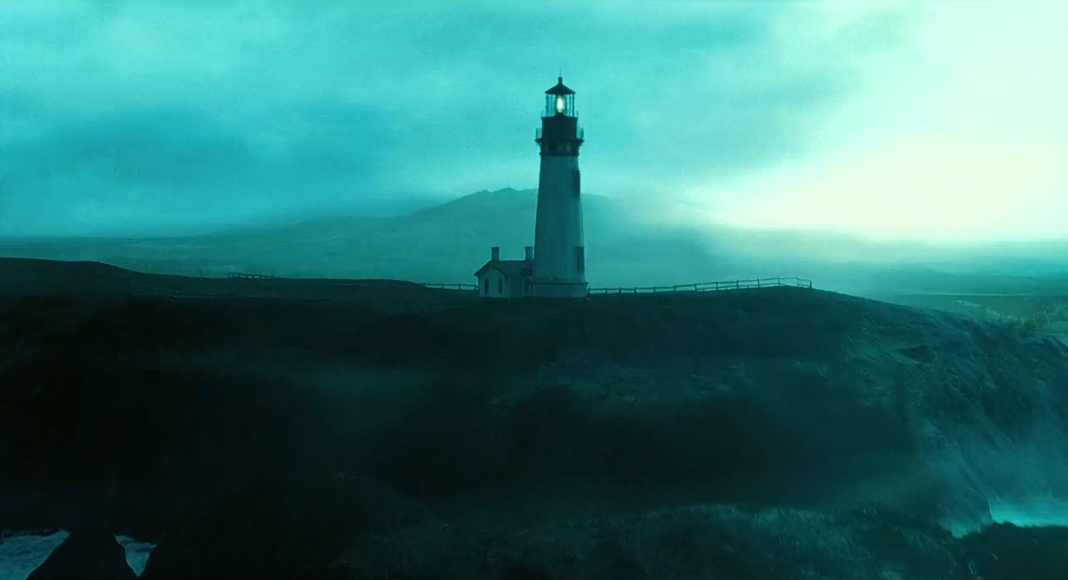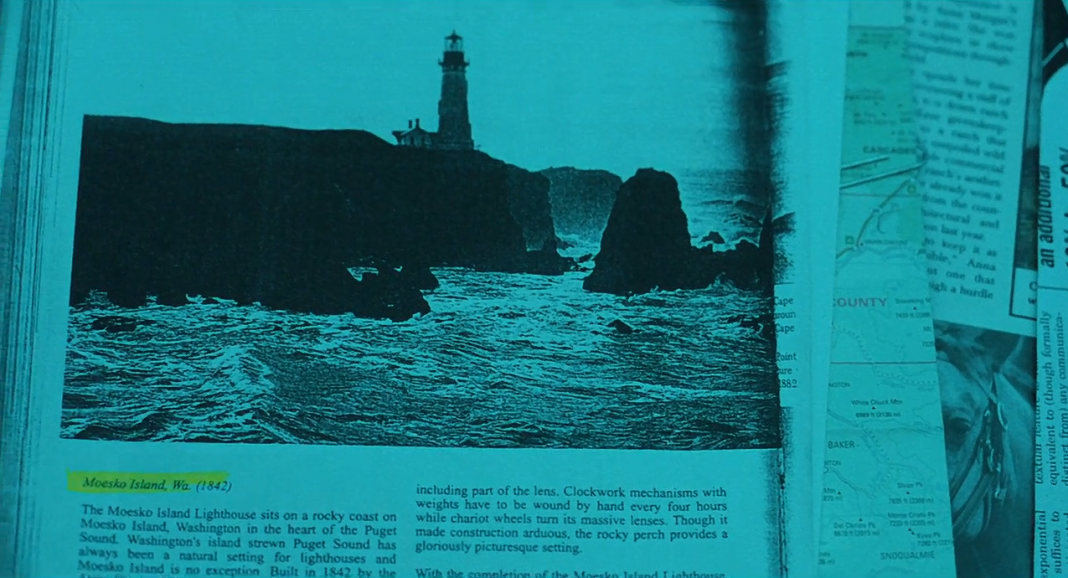 The "Moesko Island" lighthouse from The Ring was actually a CG composite shot using the Yaquina Head Lighthouse in Newport, OR. Below is an image of the actual lighthouse.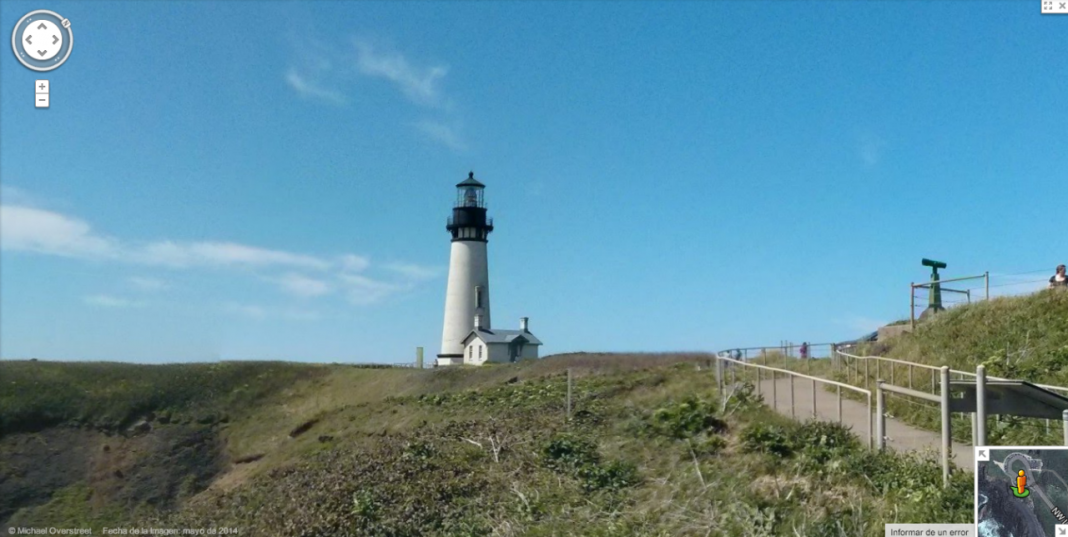 Rachel is also seen crossing over Bridal Veil Falls on the Historic Columbia River Highway in Oregon.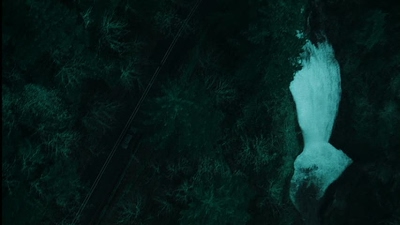 The Astoria-Megler bridge which was featured in The Ring 2, was also in many other movies filmed in Oregon. The beautiful bridge appeared in Kindergarten Cop, The Goonies, and Short Circuit as well.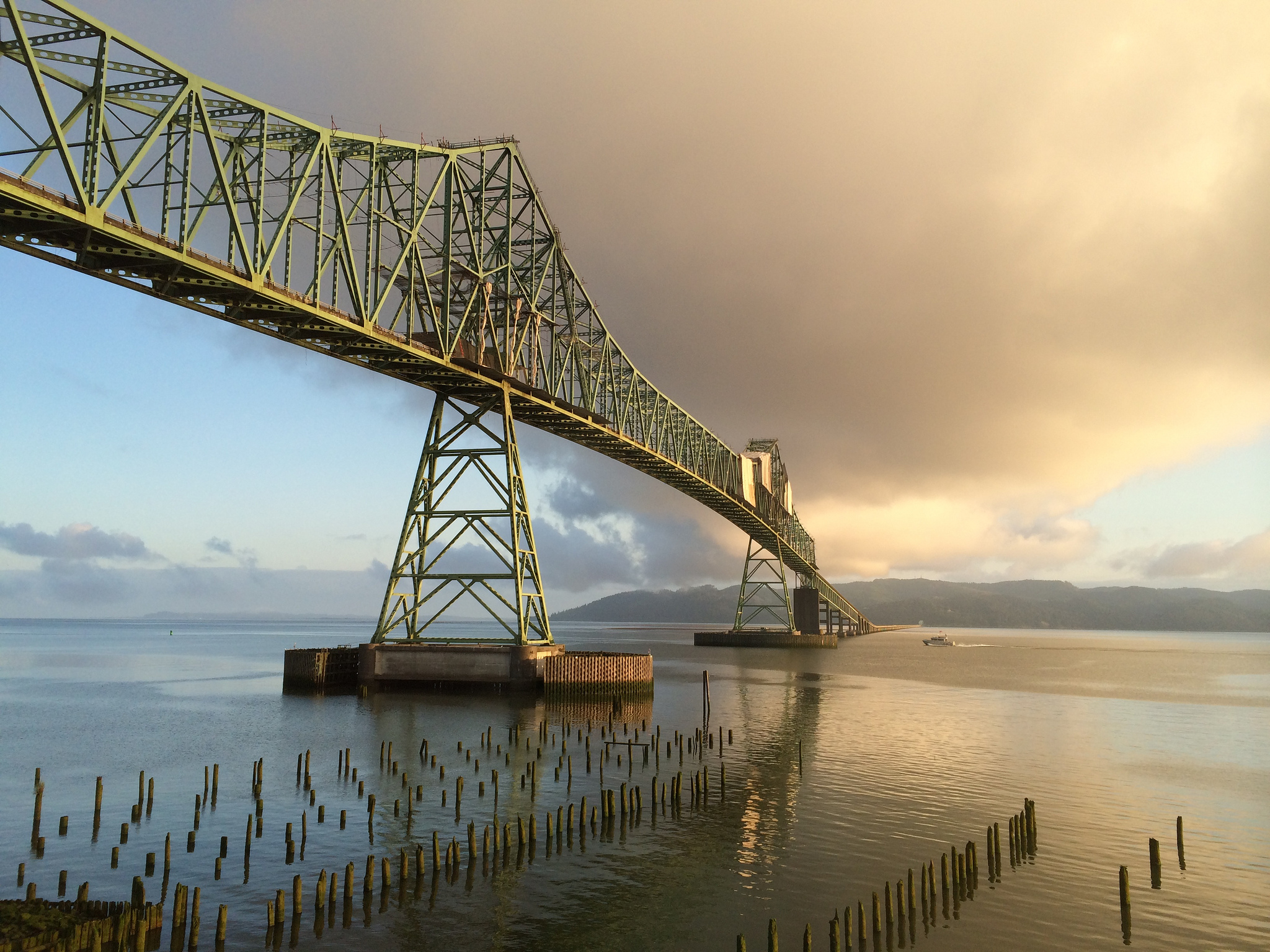 Kindergarten Cop
Everybody remembers this great movie, featuring Arnold Schwarzenegger who played John Kimble, a tough city cop who wants to put bad guy Cullen Crisp behind bars.The only person who can testify against him is his ex-wife (Penelope Ann Miller), so Kimble goes undercover at the school in Oregon where she teaches.
This Victorian home in Astoria was on the market recently in Oregon. Here is the a photo of the house from Kindergarten Cop in 1990, starring Arnold Schwarzenegger: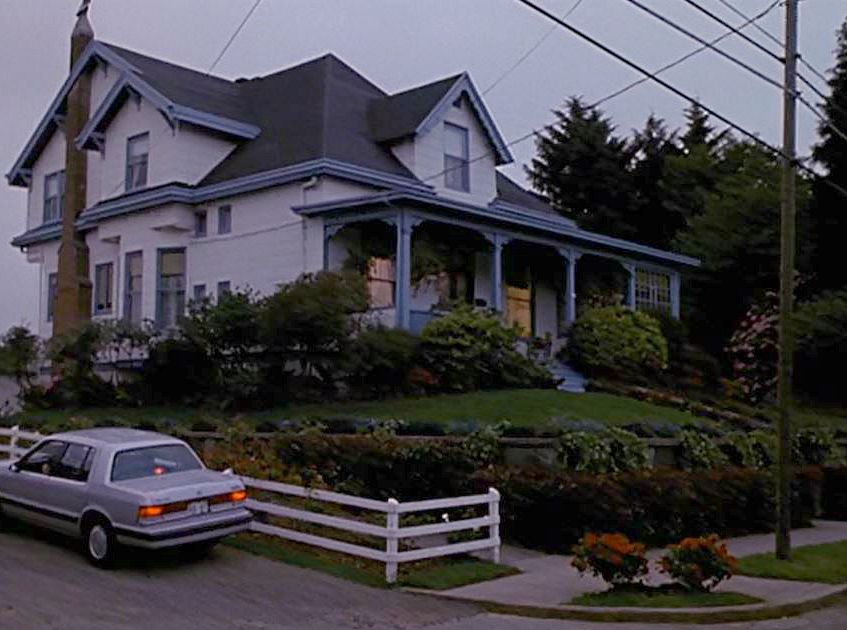 Arnold Schwarzenegger's love interest, a young teacher named Joyce, lived here with her son Dominic. And here is another photo of the home taken more recently, in 2015: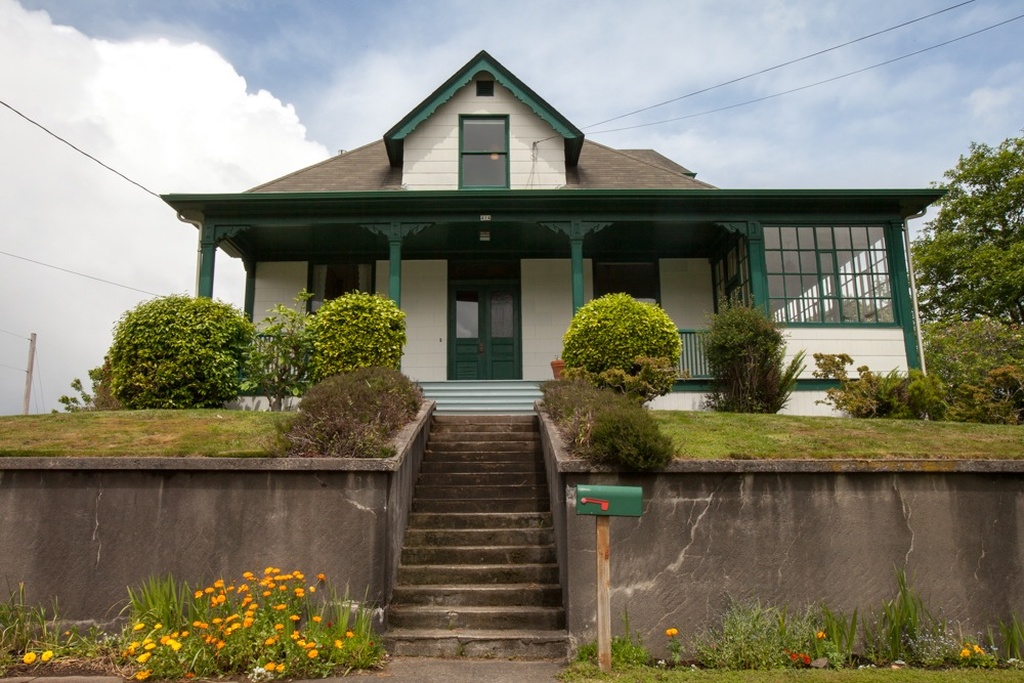 Do you remember the school? They used John Jacob Astor Elementary School also in Astoria. (photo source):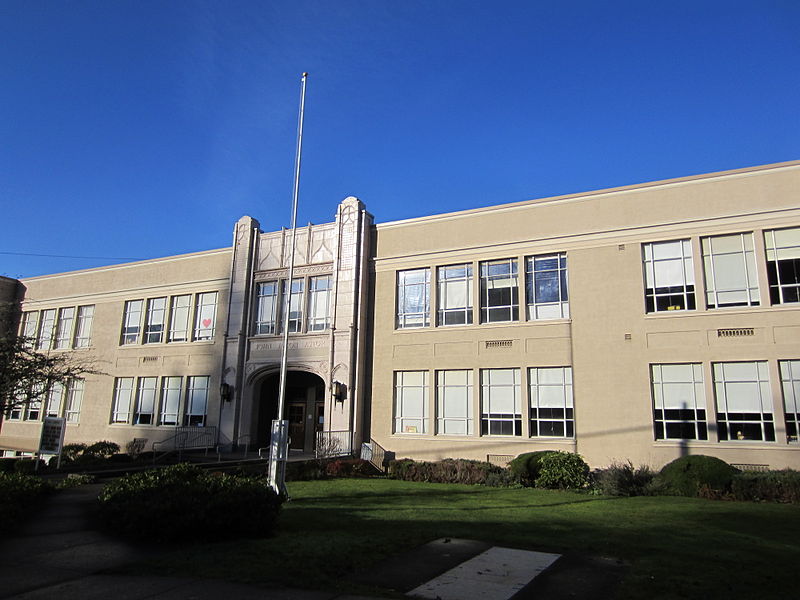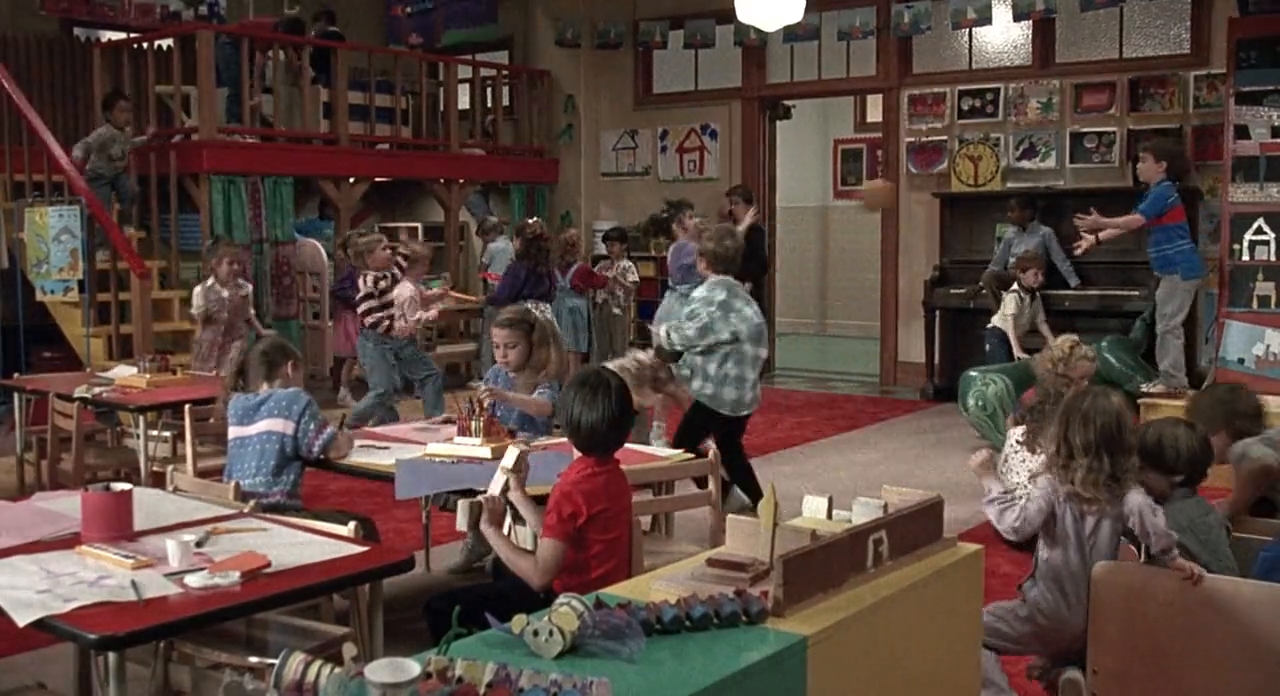 The Road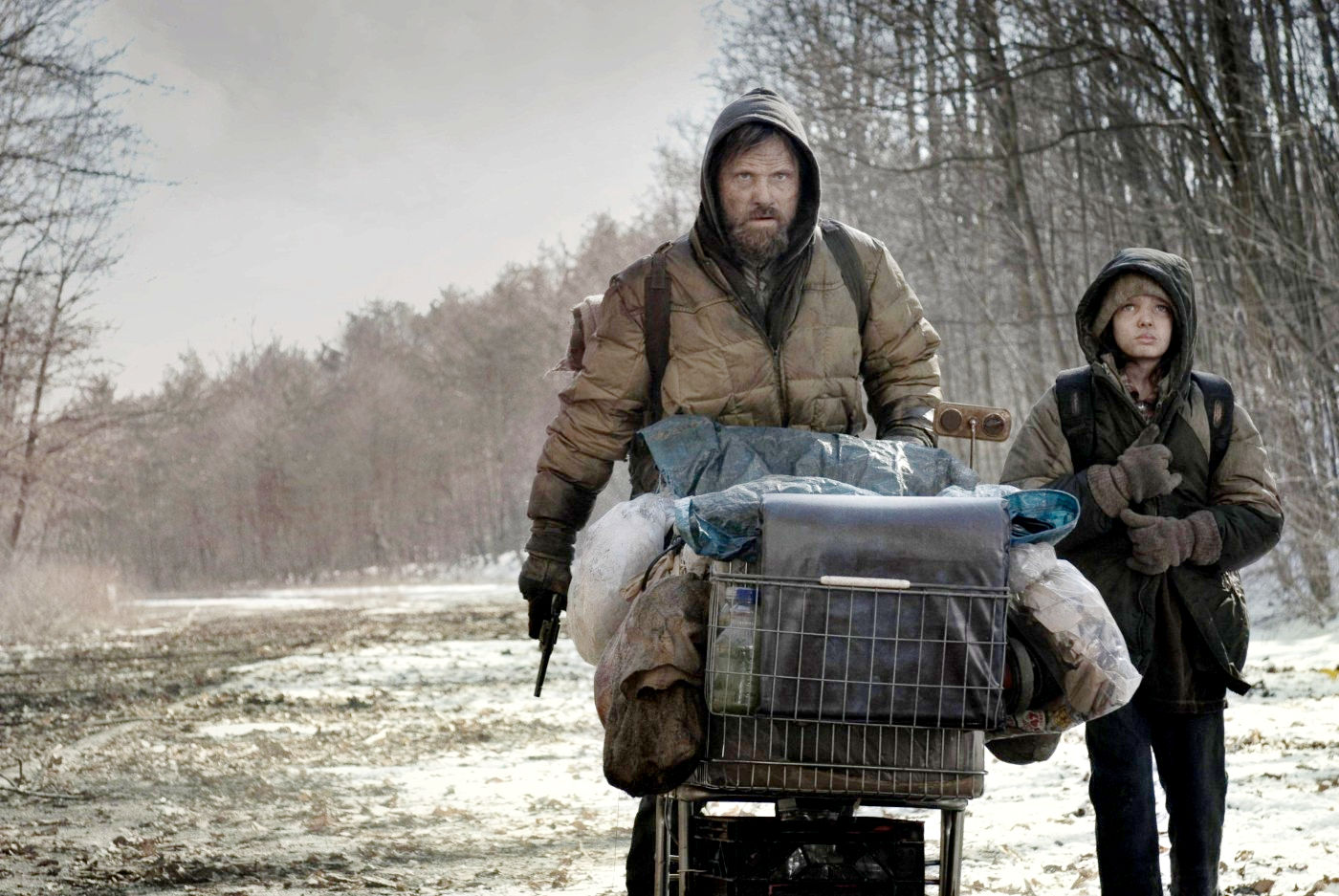 In a dangerous post-apocalyptic world, an ailing father defends his son as they slowly travel to the sea. And what better view of the sea than Astoria? The Road features locations in Portland, the Columbia Gorge, and Fort Stevens, on the north Oregon coast. Parts of this Cormac McCarthy adaptation were filmed along the same stretch of nearby shoreline that spawned the area's dark reputation as "the Graveyard of the Pacific."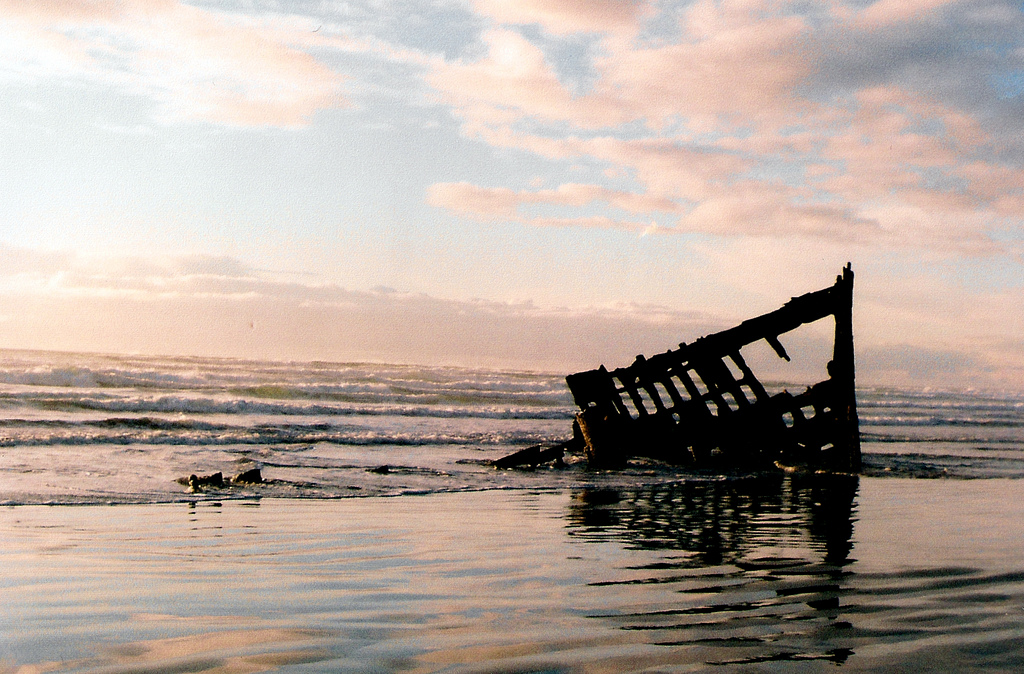 Short Circuit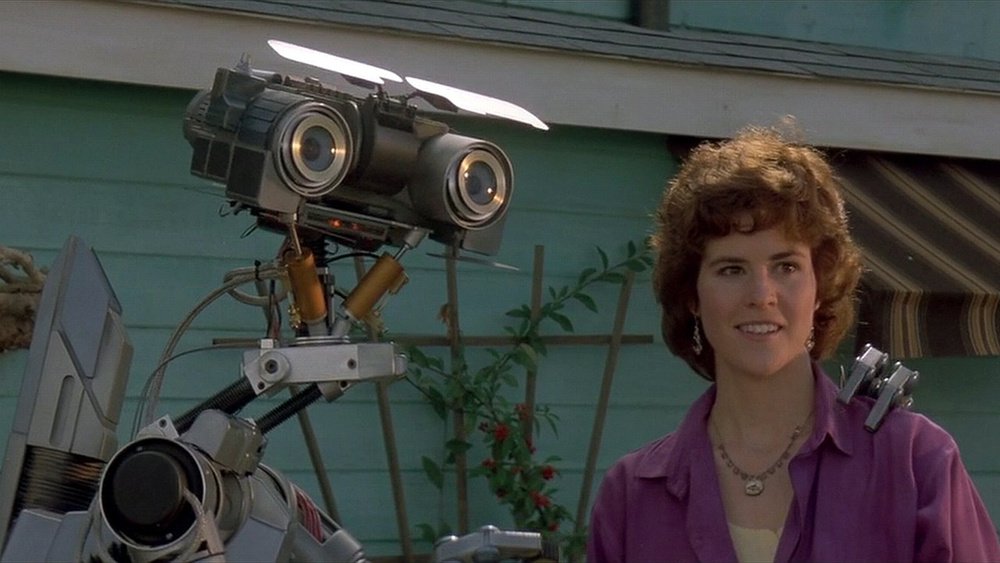 Another favorite movie of mine from my childhood was the 80's film Short Circuit, which a fraction of it was filmed in Astoria, and other areas include Cascade Locks, Portland, as well as  Crown Point at the Columbia River Gorge.
The Goonies House isn't the only home in Astoria, here's a photo of a Stephanie's home also here where Short Circuit was filmed at 197 Hume Ave: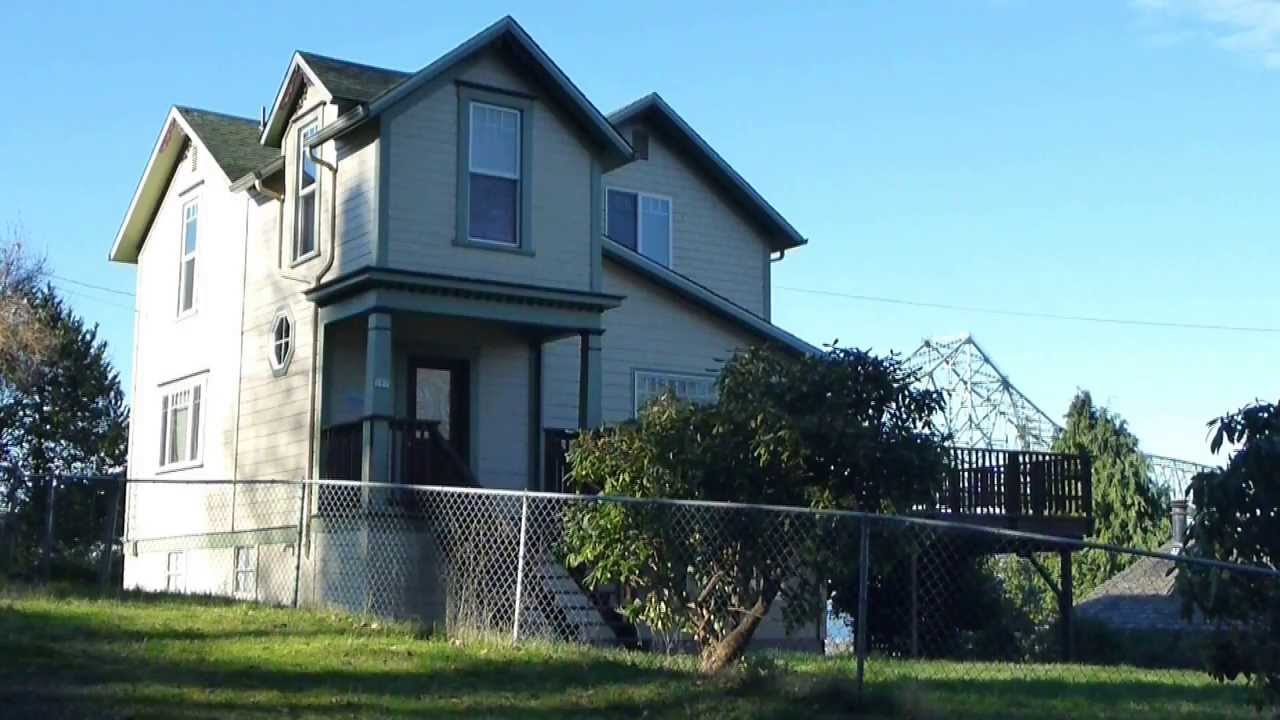 Bates Motel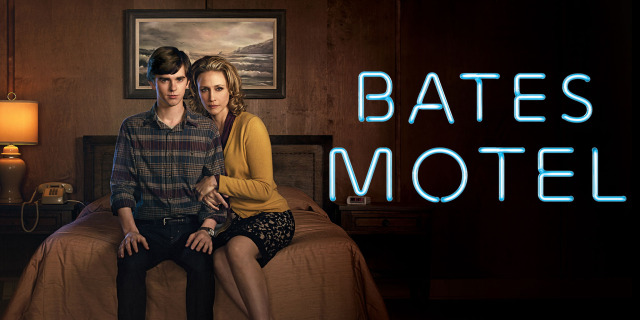 This popular TV series from executive producers Carlton Cuse ("Lost") and Kerry Ehrin ("Friday Night Lights") and is the seminal 1960 horror film "Psycho," explores the formative years of Norman Bates and how his complicated bond with his mother forged a serial killer. While it's obviously not a movie, I figured it was worth mentioning.
Bates Motel quickly had me hooked on Netflix, and has also taken to the Florence and Yachats area. Bates Motel may not actually be filmed in Oregon, but it does use incidental scenes above Yachats and that wild stretch of Highway 101 between the two towns, in order to portray the general coastal landscapes.
The Hardy Boys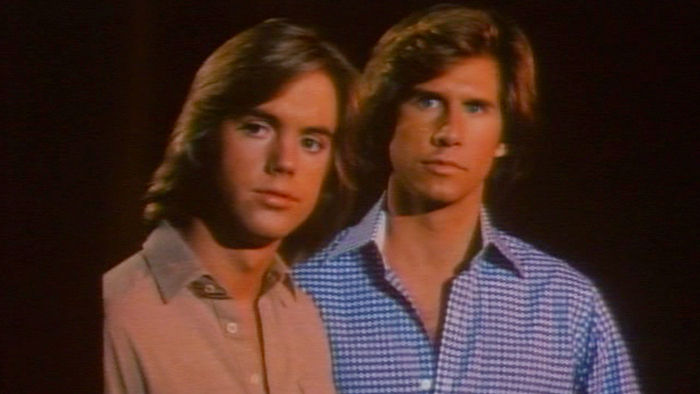 The Hardy Boys also did a Halloween episode, which is said to have been filmed inside the Yaquina Head Lighthouse in Newport in the 70's. Sometime after, it's said the production crew was later sued by state authorities because they trashed the place.
Cthulhu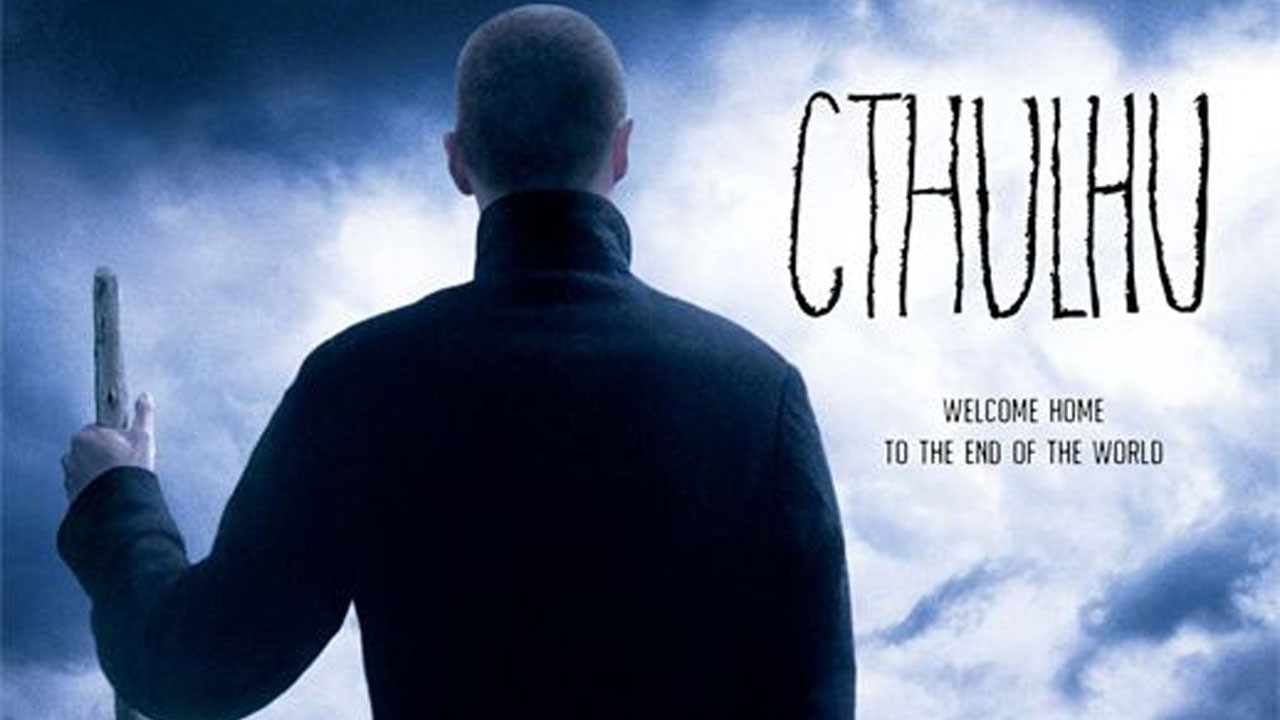 Another horror flick, one that I have not seen myself is called "Cthulu," which was made around Astoria and just north of Gearhart. From IMDB:
A Seattle history professor, drawn back to his estranged family on the Oregon coast to execute his late mother's estate, is reaquainted with his best friend from childhood, with whom he has a long-awaited tryst. Caught in an accelerating series of events, he discovers aspects of his father's New Age cult which take on a dangerous and apocalyptic significance.
Cry For Strangers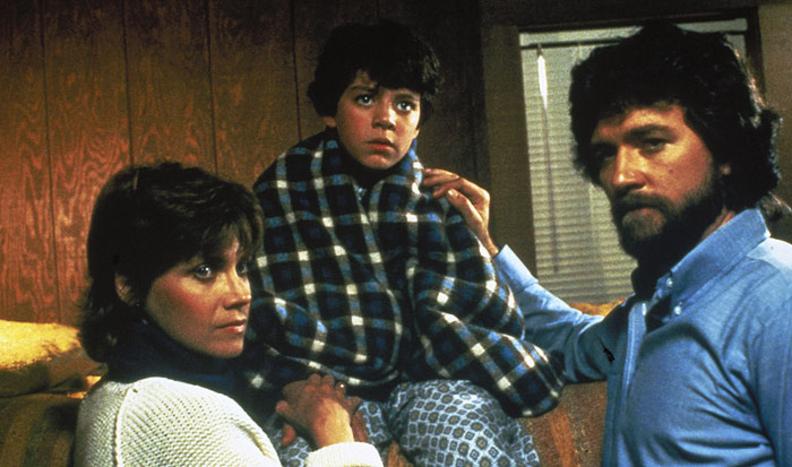 This horror flick Cry For Strangers came out when I was barely born, and shows parts of Florence, 1982 saw the atrocious horror flick "Cry for the Strangers" showing off parts of Florence, including Devil's Elbow State Park. Jsut north of Florence near Tokatee Kootchman, a house was also used in this movie.
Overboard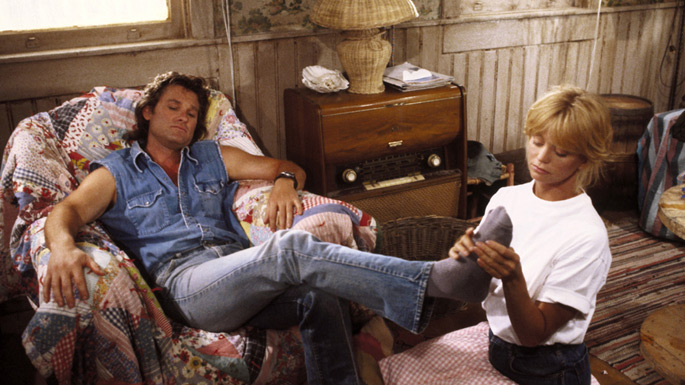 Some of you may remember the popular Overboard movie, starring Goldie Hawn and Kurt Russell. A portion of the movie was filmed in Newport. I remember many references to Oregon in this movie. If I remember correctly, Kurt Russell's home in the film was actually supposed to be in Oregon. According to sources, the house was located a few miles south of Fort Bragg in a town called Casper, in California.
UPDATE! A little bonus movie we forgot to mention: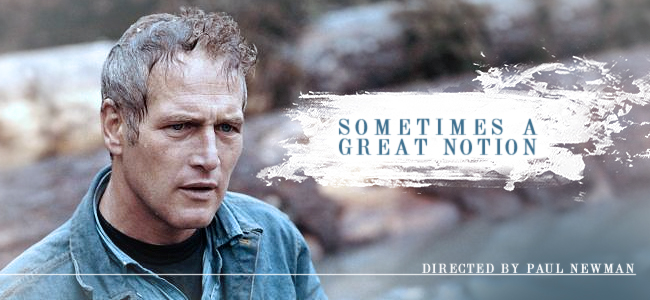 I know the list said 17 movies filmed in Oregon, but we decided to add one more to the list as so many followers pointed out it should be included! Sometimes a Great Notion was another classic filmed on the Oregon Coast in 1970. Nominated for two Oscar's, Sometimes a Great Notion is a movie based on Ken Kesey's bestselling book. The movie is about a family of fiercely independent Oregon loggers struggle to keep the family business alive amidst changing times.
Paul Newman slept here. So did Henry Fonda, Lee Remick and Richard Jaeckel. This house was built for the movie, and is nestled next to the Siletz River. You can even rent the house today! Head over to Oregon Beach Vacations to check it out.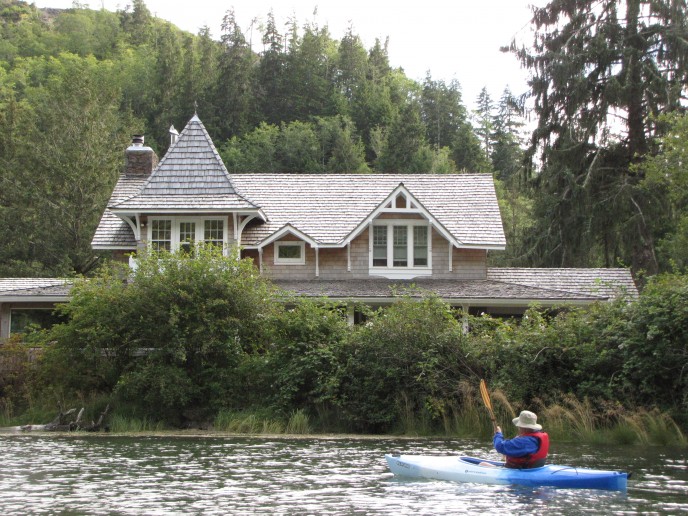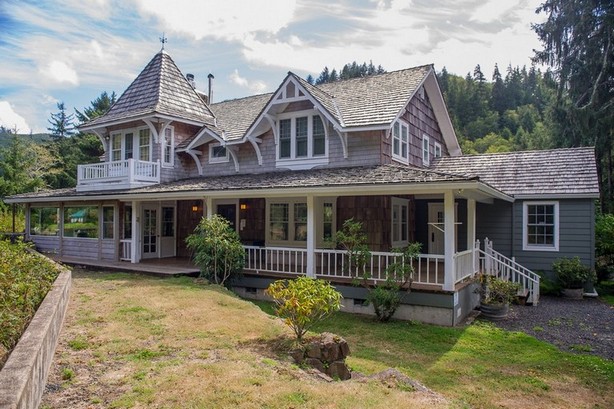 We hope you enjoyed the list of all these movies filmed on the Oregon Coast! Feel free to mention any we may have forgotten in the comments.
Sources: camerainthesun.com, movie-location.com, buzzfeed.com, locationshub.com, beachconnection.net, slashfilm.com, oregonfilmmuseum.com, hookedonhouses.net, IMDB.com, fast-rewind.com