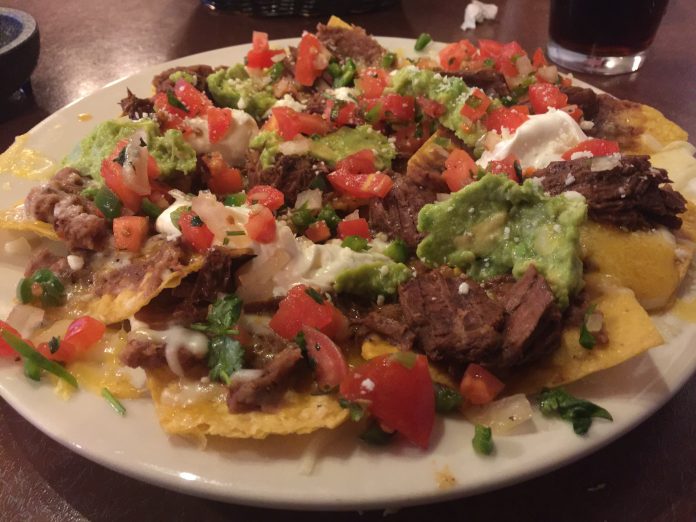 Hello, dear readers of That Oregon Life! My name is Scott and I am a nacho enthusiast residing in lovely Eugene, Oregon. A couple years ago, I had written a few articles for That Oregon Life, but life got in the way and I took a little break from one of my other passions, writing.
Now I'm back, and I plan on providing the awesome people of Oregon with reviews of nachos from around our beautiful state, along with other writings pertaining to Oregon.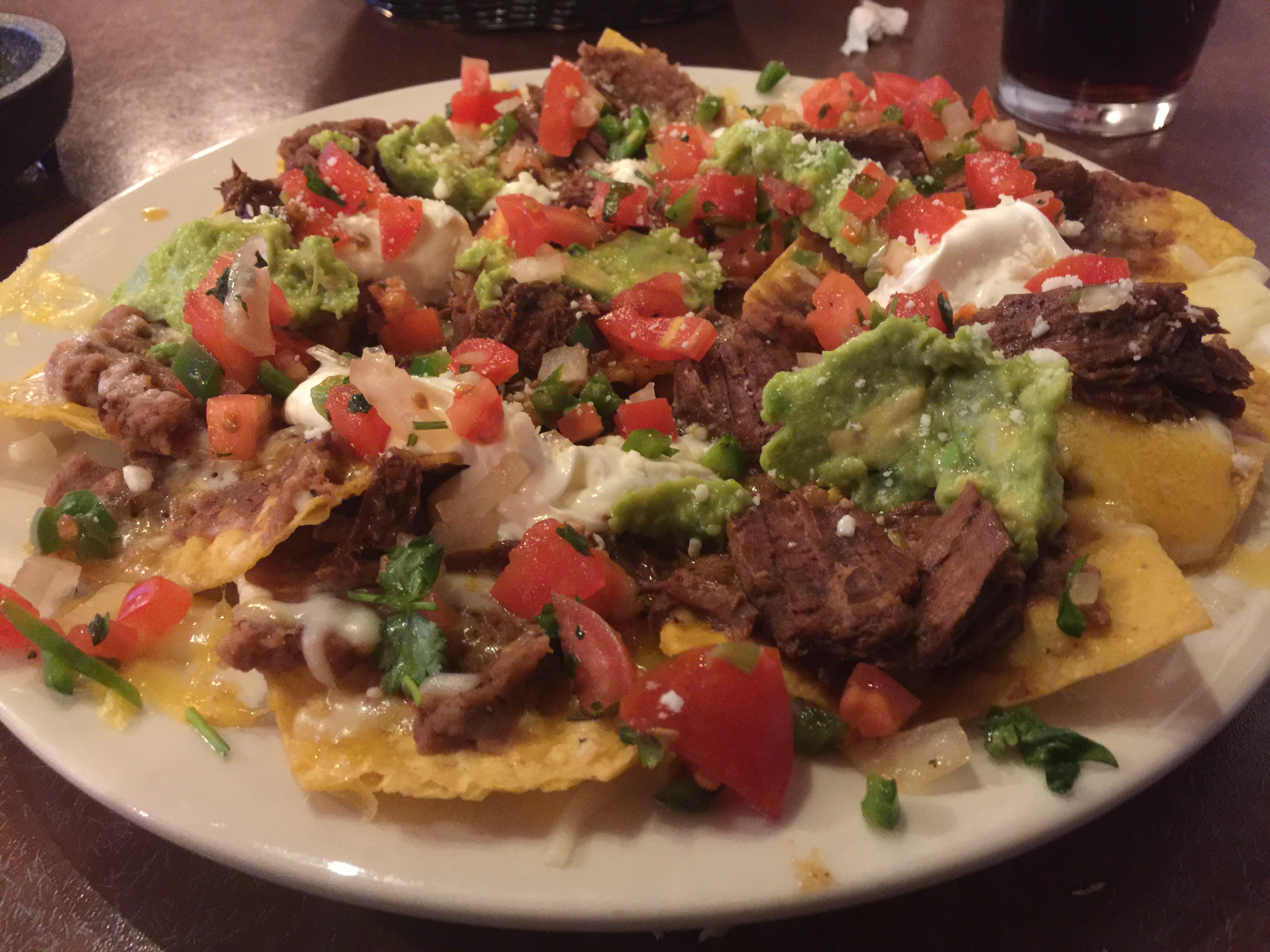 So, here it is, a lazy Friday evening and I just finished watching our beloved Ducks demolish Holy Cross in the first round of the NCAA Men's Basketball Tournament, and realized I was a tad hungry. I asked my son what he wanted for dinner, and imagine my delight when he said he wanted Mexican. Of course, being 12, he was too cool to tag along with his dear old Dad because he'd rather play Minecraft, but that's cool.
I had heard about a new restaurant called Cocina Baez through a local foodie group on Facebook, and it received some rave reviews, so I had to go check it out for myself.
I was greeted by the hostess and taken to my booth, and promptly given chips and salsa. The chips were huge and thick, and I knew these were some chips that could withstand the weight of everything you'd want to put on them.
The meat choices were pork, chicken and beef. I asked the waitress if the beef was carne asada, and she replied it wasn't, and that they had a special way of cooking and preparing their beef. Curiosity got the better of me, and I went ahead and ordered them.
A few minutes later, my plate of nachos were delivered by the waitress, whom I might add was very friendly and attentive.
The chips for the nachos indeed were the same chips as those brought to the table earlier, which came adorned with the aforementioned beef, cheddar and Monterey Jack cheeses, a pico de gallo mixture consisting of tomatoes, onions, cilantro and jalapeños; refried beans, sour cream and guacamole.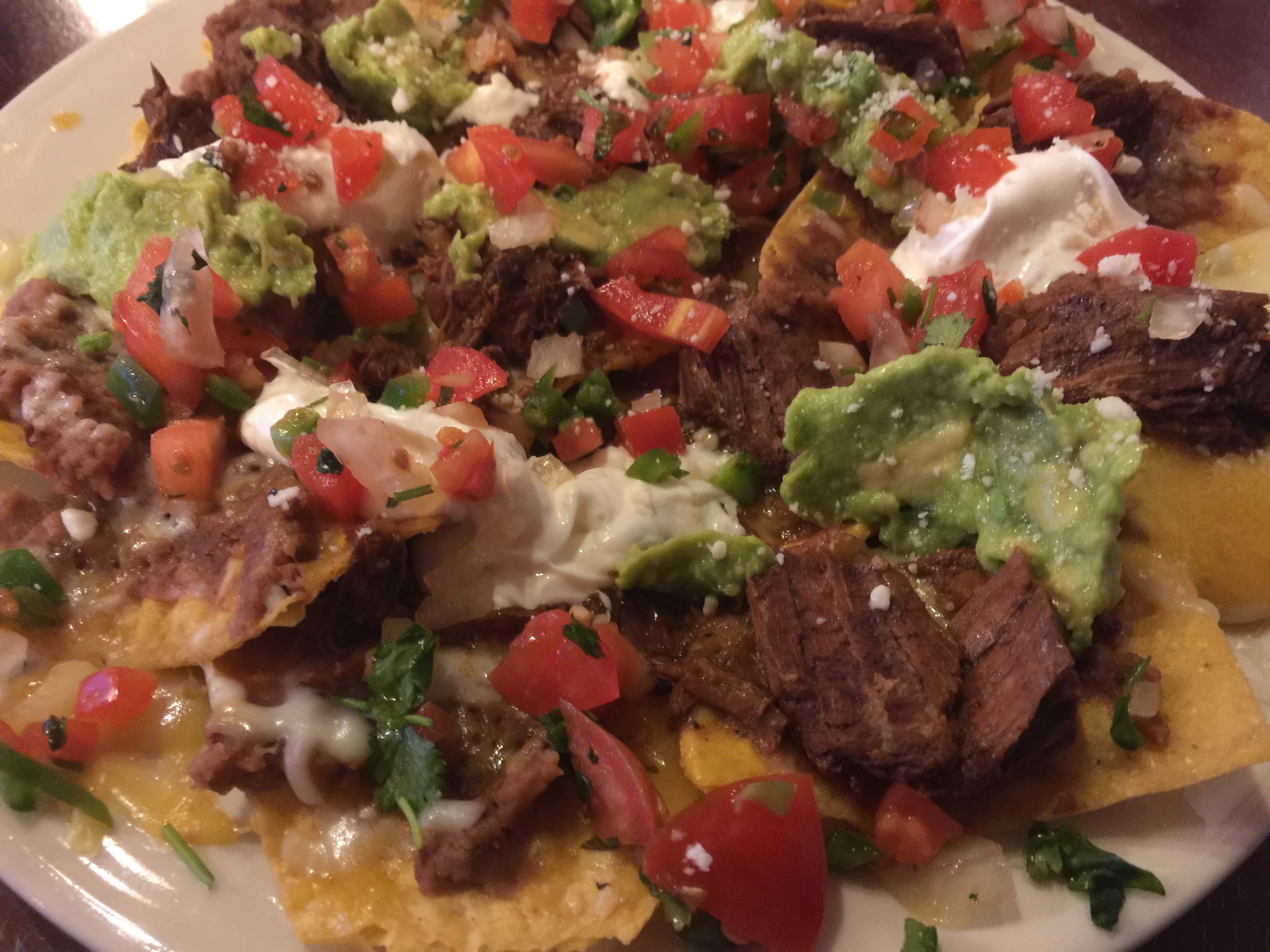 I've already covered the chips earlier, but the beef was moist, tender and very nicely seasoned. The unusual thing about this beef is that it was made the same way as a pot roast, but seasoned Mexican style. I was a little apprehensive at first, but the chef did an outstanding job not only of making it work, but making it the highlight of the nachos.
The refried beans were really thick and heavy, and definitely made from scratch. The pico de gallo mixture had a nice kick to it, but definitely not too hot for most people, in my opinion. The guacamole was also outstanding, and had huge chunks of avocado in it.
The service was also excellent, as I was greeted the moment I walked in the door, and the waitress came around several times to make sure I had everything I wanted. The chef also walked from table to table to make sure everyone was happy with his work.
I definitely recommend giving Cocina Baez a shot if you're in Eugene and craving awesome Mexican food. Cocina Baez is located at 1775 W. 6th Avenue in Eugene, just past Chambers St., and open seven days a week.
Be sure to follow Oregon's Nacho Authority on Facebook to stay up to date on anything and everything nacho related in Oregon, and have an awesome weekend!