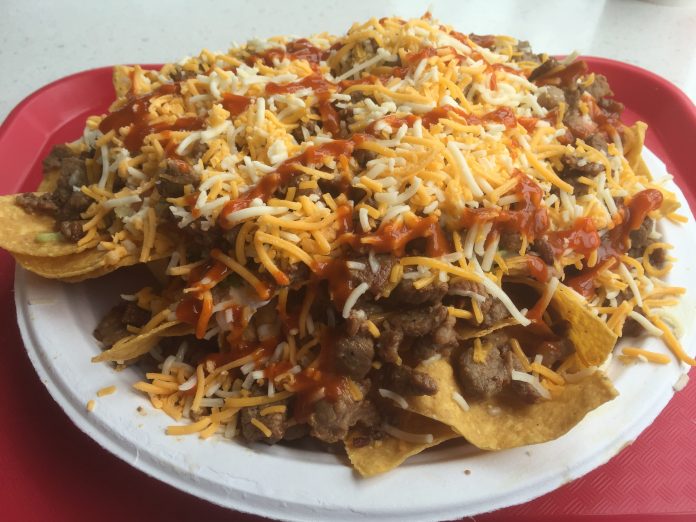 I've been eating nachos at Rivas Taco Shop on Willamette St. in Eugene off and on for a number of years now, as it's located near one of my work locations.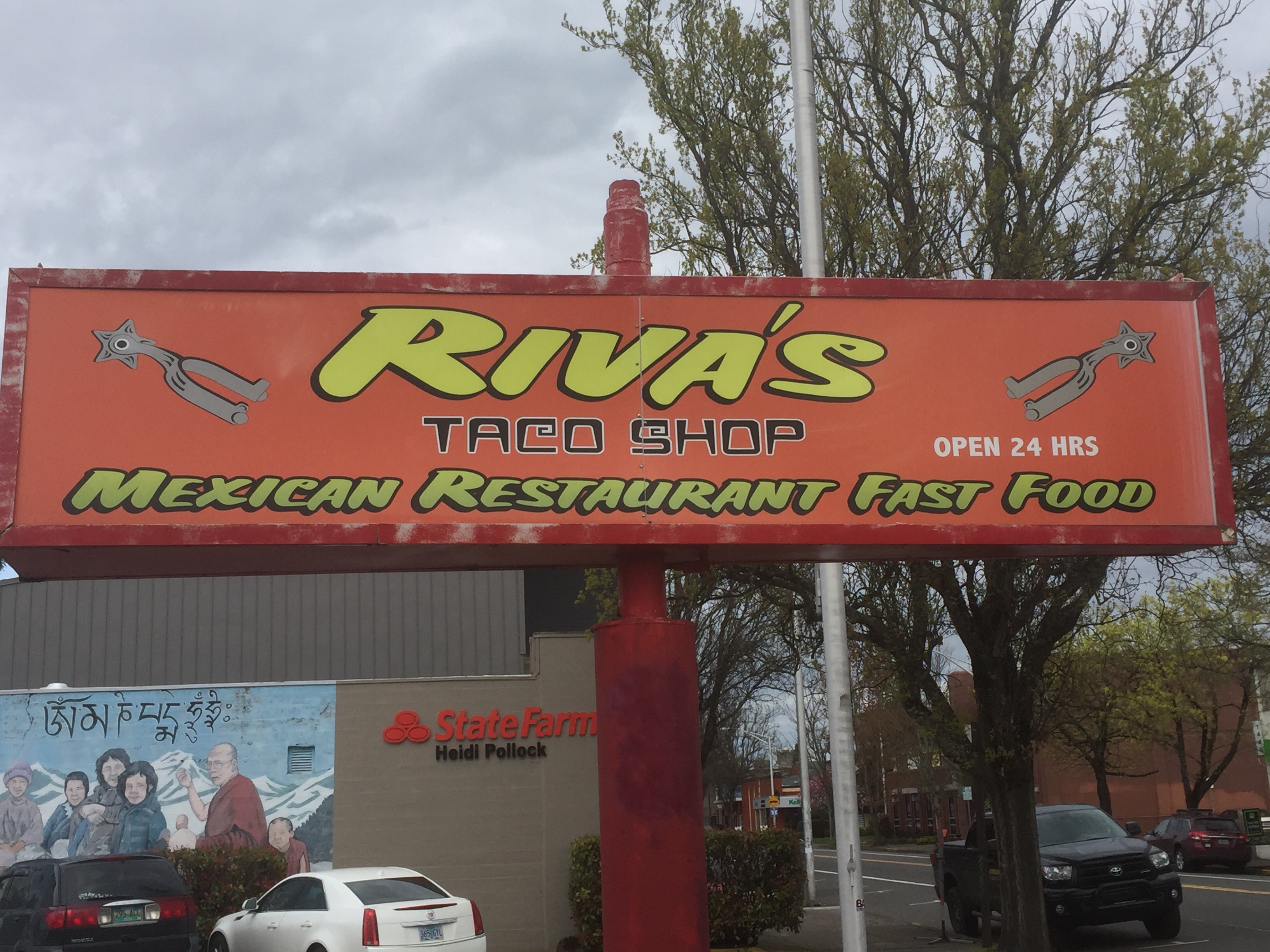 However, a couple years ago, I decided to take a little hiatus from eating there, due to receiving a 0/100 score from a Lane County Health Inspection. The score from the 6-27-2014 visit has since been changed to "N/A." You can click the link above for some highlights from the inspector's visit. On a more cheerful note, the most recent I spectrum revealed no violations.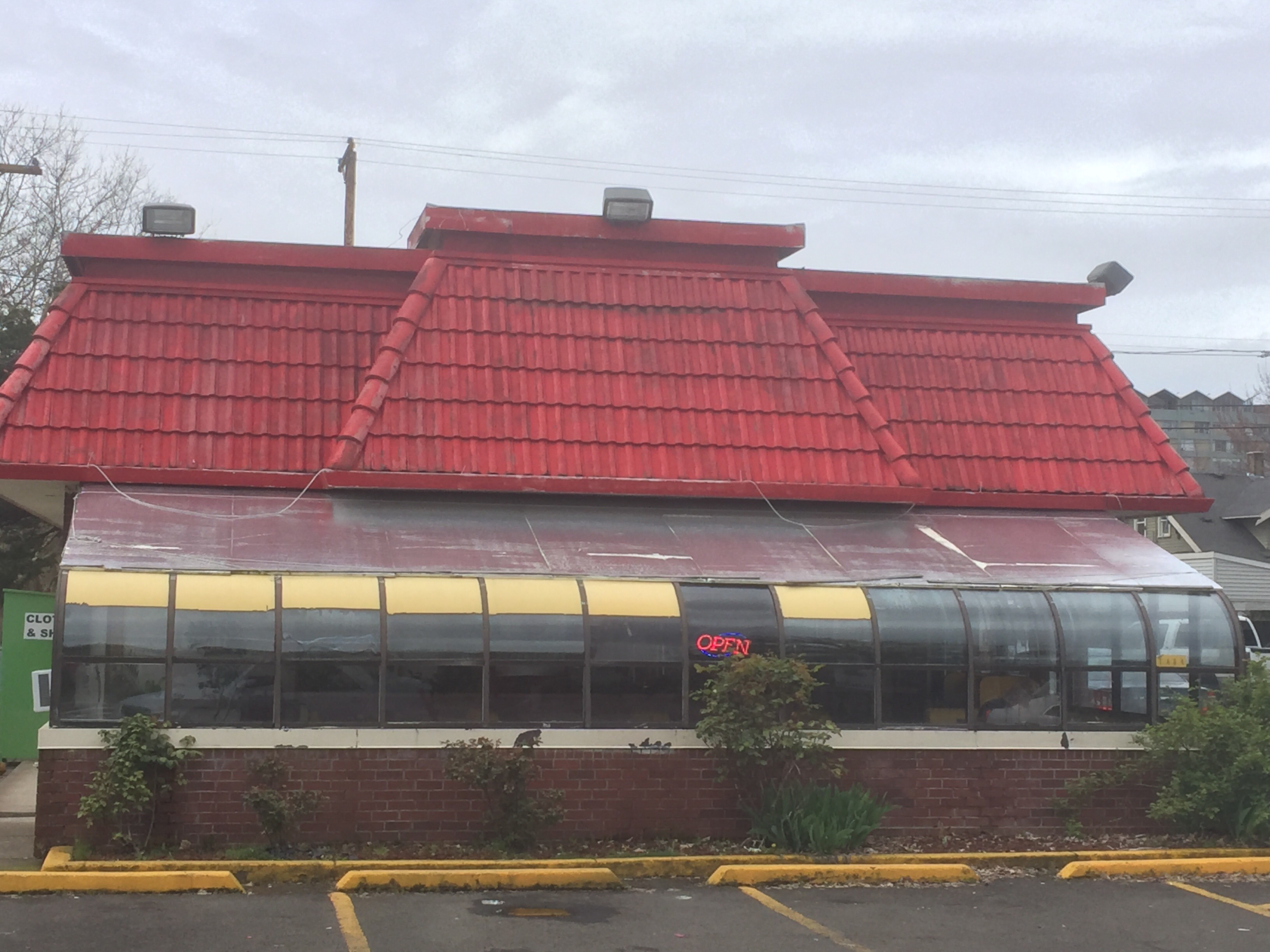 In the last year or so, however, I've been gradually testing the waters and eating there on occasion, in much the same way you might slowly reach your hand to pet a dog you aren't sure might not bite you.
Personally, I have never gotten sick from eating there, but perhaps I have intestines of steel, or maybe some sort of immunity that developed from eating Taco Bell since infancy. Way back when I was a wee toddler, I have cherished memories of my late grandfather taking me to Taco Bell on our Sunday drives, and it was all downhill from there.
Now, to the nachos. I don't recall the exact price, but it's about $8, and you get a heaping plate of what they call "carne asada chips," which of course translates to steak nachos.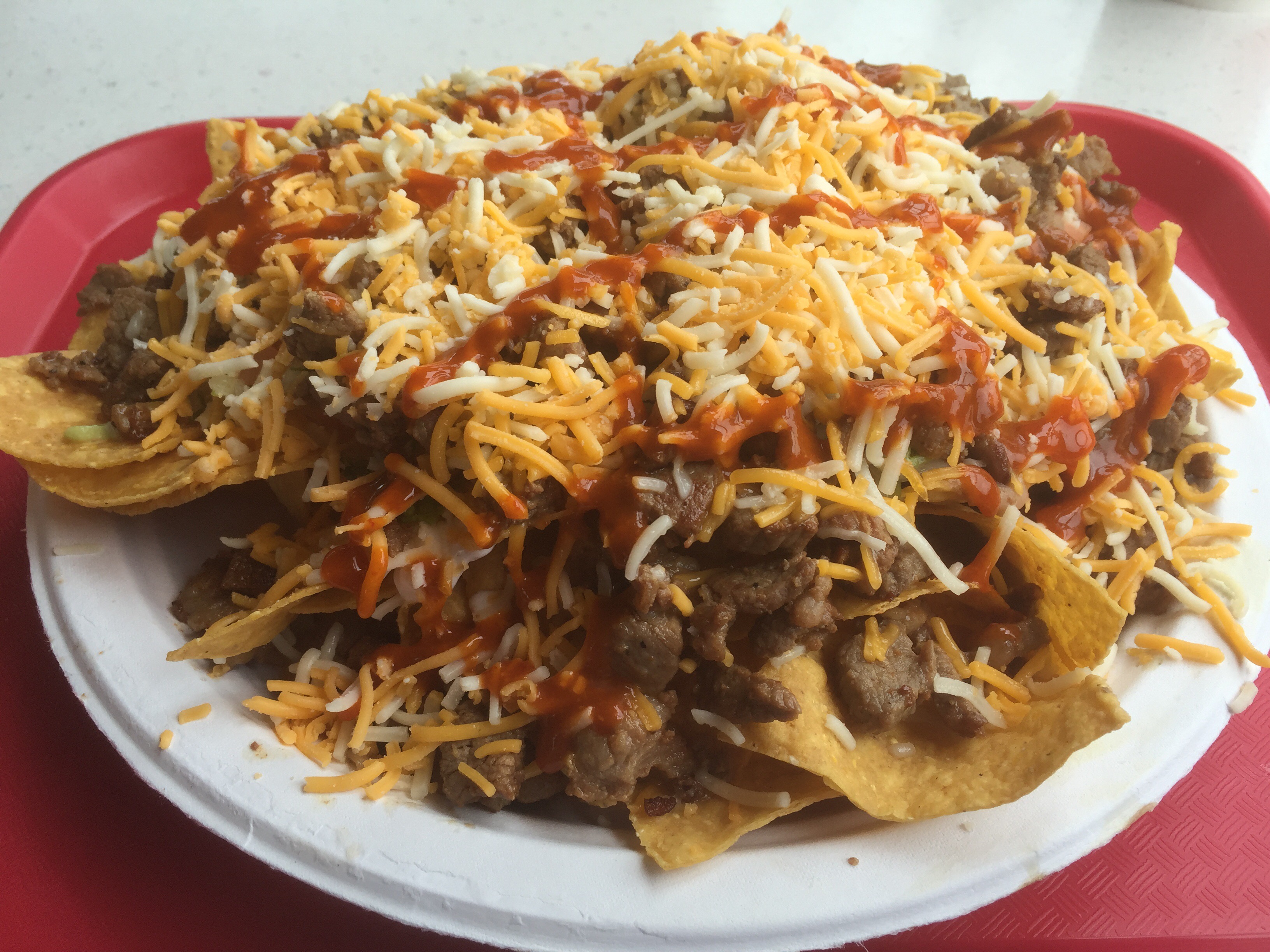 I was pleased to see that the portion size is still heaping, and despite my best efforts, was unable to finish the plate off. It comes with a generous helping of carne asada, so you won't get ripped off meeting your daily protein needs. The chips were hot and fresh out of the fryer, and there was so much cheese piled on that I pretty much couldn't see what was under it all.
We all have our different preferences and I'm not a huge fan of the cheese sauce some places have, and I like that Rivas used cheese and does not melt it. The cheese kind of just melts itself around the hot carne asada, and freshly prepared refried beans. The nachos also come with sour cream, a little bit of guacamole and salsa. There wasn't much guacamole this time, and it seemed a little runny, so I couldn't determine whether or not it was freshly made there.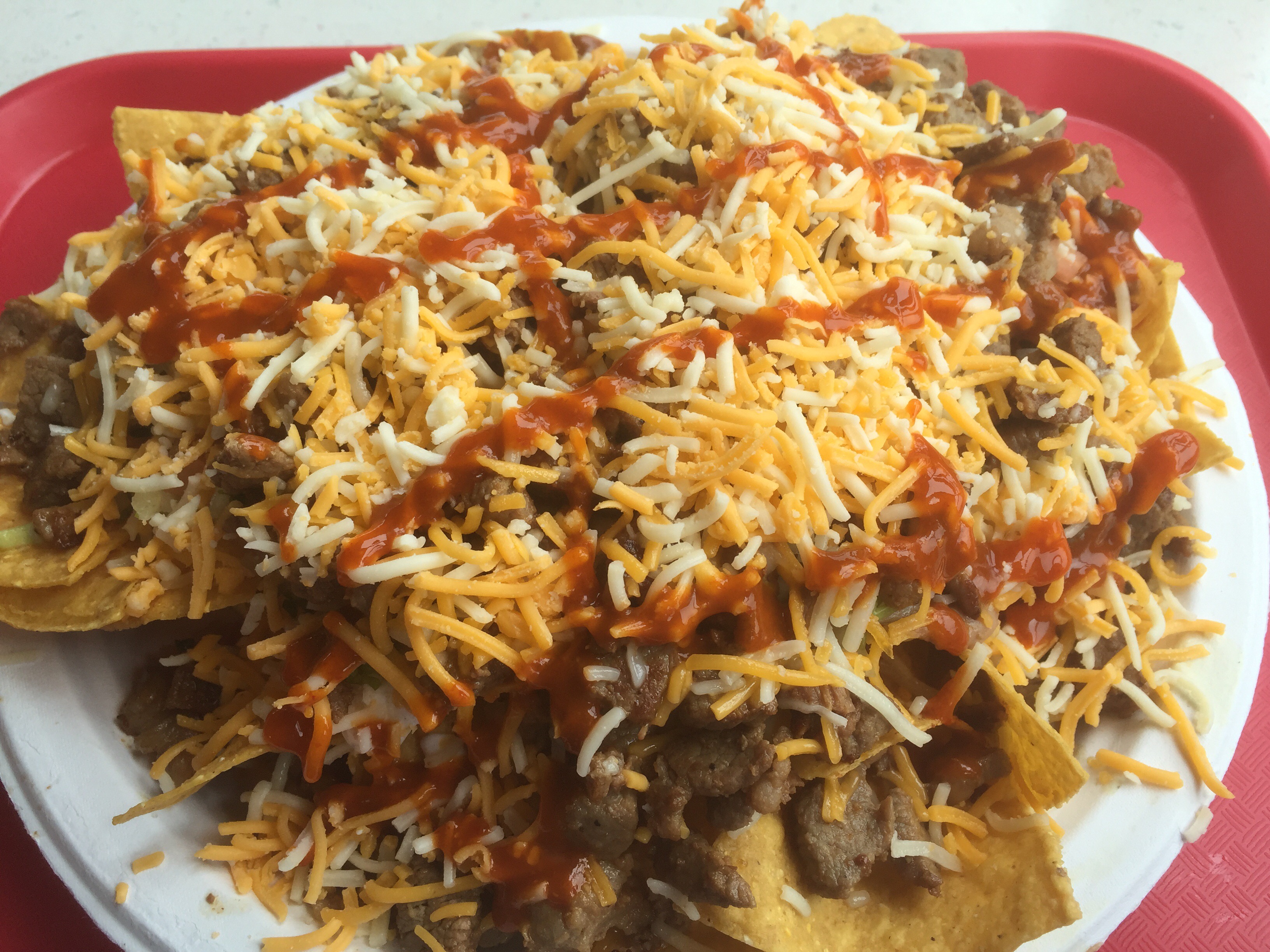 But overall, I'm pleased with the nachos I received during my visit to Rivas today, and will continue to go there on occasion. Its been a few hours since lunch, and I'm not doubled over in writhing pain, so that's a positive sign.
Rivas Taco Shop is located fairly close to the University of Oregon campus at 15th and Willamette St in Eugene, and is open 24 hours a day, 7 days a week.
Another favorite of mine there is the Oregon Burrito, which has carne asada, potatoes, cheese and salsa. If you're in the mood for a big ass burrito, that will definitely hit the spot!
Be sure to "like" Oregon's Nacho Authority on Facebook for more news, photos and reviews on nachos throughout the State of Oregon, and have a fantastic day!