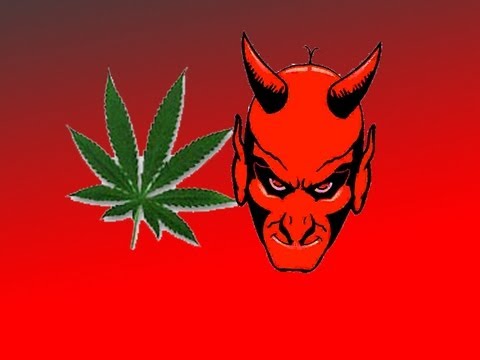 Lock up your animals, and board up your windows Oregon, we have some incredibly disturbing news from War On Drugs expert Linda Blair. Recently, Blair spoke with ThatOregonLife.com and gave some startling insight on the legalization of the pot in Oregon.
According to Blair, when the devil's lettuce is introduced to Oregon July 1st for the first time to innocent Oregonians all across the state, we could see numbers as high as 1 in 3 Oregonians losing their lives to random violent deaths as a result of Satan himself visiting Oregon.
With Lucifer here just in time for the heat wave, not only will death and possessions be taking place, Blair also predicts there will be marijuana influenced orgies next to churches, riots, zombie attacks, and teenagers injecting THC into their genitals. (Dabs just aren't enough for the kids these days)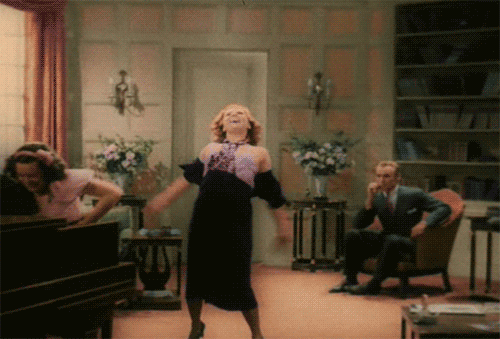 "Most people in Oregon have never tried marijuana, let alone seen it. The consequences of legalizing this evil plant are going are going to be frightening," Blair told us in our interview. "Satan will rear his ugly head in Oregon, and when that time comes in a couple short weeks I pray Oregonians are ready for demonic marijuanas growing wild everywhere. I call it The Smoke Of Hell."
Reports show small traces of marijuanas have already been spotted in rural areas across Oregon, bringing the smoke of hell to once nice neighborhoods statewide. "Hell I couldn't believe it, I didn't even know my neighbor Joe was growing this evil plant right next door," Creswell resident Mike Hunt told ThatOregonLife.com. "Since my wife never showers, I just thought it was her fat ass smellin' like a skunk this whole time. Now that I'm thinking about it, I think these crazy marijuana addicts should get fined for stinkin' up our neighborhood!"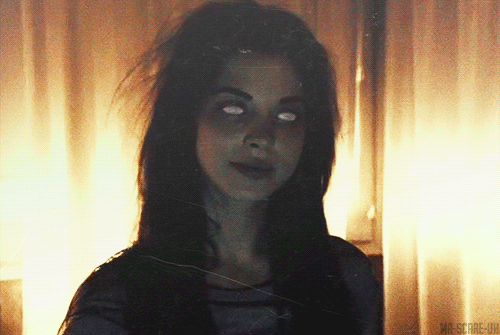 To make matters worse, local news station KEZI reports the pot could actually kill your dog. The latest from KEZI:
Dr. Matthew Fricke, a vet at McKenzie Animal Hospital in Springfield says he sees about one or two cases of dogs being majorly impaired by pot each year.

But, he's expecting that number to go up after recreational marijuana becomes legal.
Not only will your dog die, your beloved little pooch will actually be possessed like in this photo here.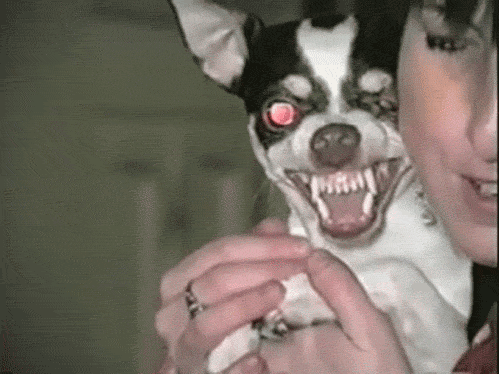 While Satan, unfortunately, declined to be interviewed at this time, he did mention he looks forward to the hot Oregon summer weather and the sexy Oregon women in bikinis at the lake.
BONUS VIDEO: 
We do have a video to share on how the Fallen Angel actually created marijuana himself. Don't miss the video below to learn about Satan's gateway drug. Somehow this video had something to do with Eugene, Oregon as you will learn around 20 something seconds in.
Has the devil's lettuce caused you to sin? Let us know in the comments how it's wreaked havoc on your life. This is a developing story, and we will keep you updated when we hear more.
THATOREGONLIFE.COM
(All images courtesy of Giphy.com)