Last updated on December 28th, 2021 at 10:28 pm
The cold weather is over for now, and there's nothing I look forward to more than cooling off in the summer in all the amazing swimming holes Oregon has to offer.  Every year I'm trying to find a new beautiful place to explore!
With temperatures already soaring into the 90s, it's time we put together a list of all the best places to take a dip! Here is a partial list of mostly muck-free bodies of water perfect for a summer swim in Oregon. There are many other small lakes and swimming holes in Oregon, but this is a pretty awesome starting point.
Oregon Swim Holes To Cool Off At
1. Triangle Lake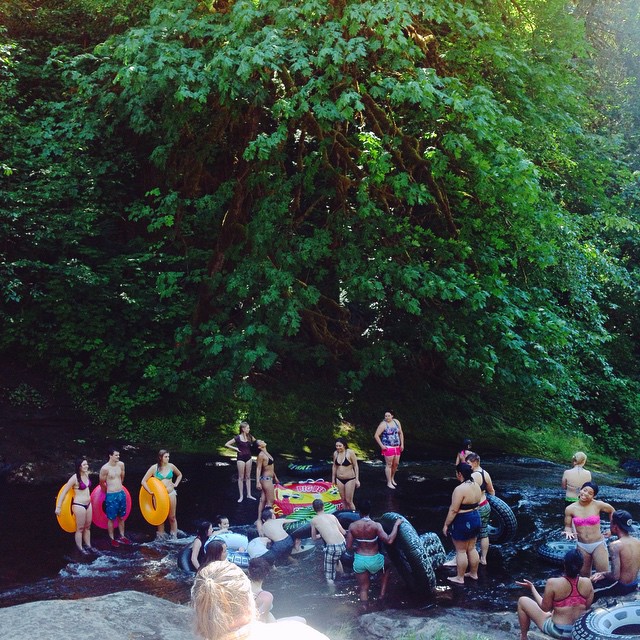 Just north of the lake off Highway 36 are these deep pools, a rope swing, jumping rocks, and fish ladders that create mini-waterfalls.
But the main attraction? One of my personal favorite places to cool off is The Rock Slides.
2. Alder Flat, Clackamas River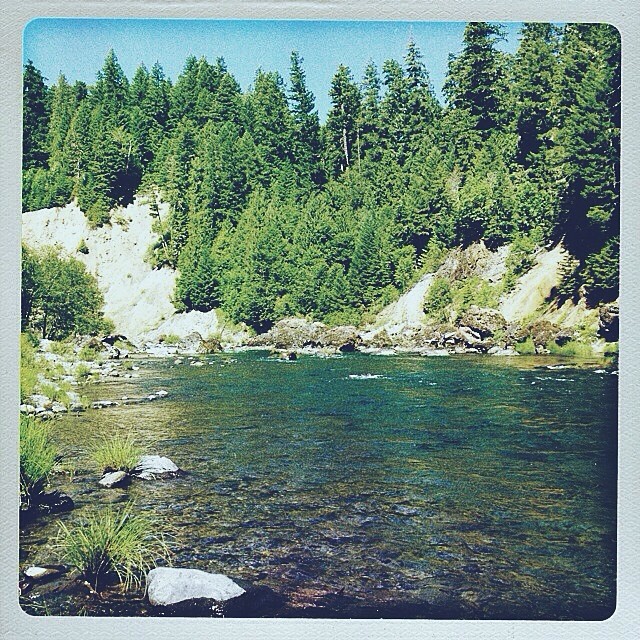 No Fee | Average August Water Temperature 61°
Whether the "flat" in Alder Flat refers to the 40-foot-long stone and sand beach or the quality of the blue-green Clackamas River stretching slowly around a bend, we don't know. What's more certain is that you'll rarely have to share. Thanks to a ¾-mile hike to the water's edge, only the adventurous frequent this idyllic swimming spot. (Fitting, since there is a slight but very manageable current.) Fir, ferns, and alder trees line the lush riverbanks, where just a few swim strokes away a trio of basalt boulders beckons from the middle of the river, gently, insistently, singing their siren song: Cannon-ball!
MAKE IT A WEEKEND
Turn this swimming hole into star-gazing ground by packing in a tent. Camping is permitted here, but there's no potable water or toilets.
3. Buck Lake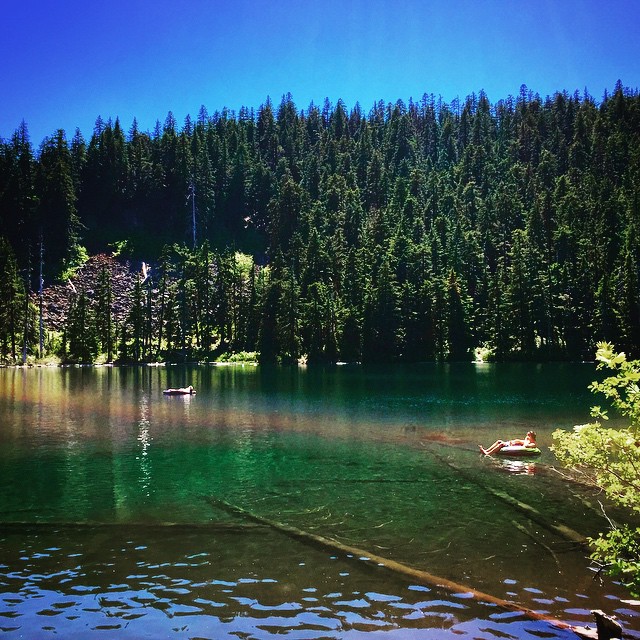 Pristine Buck Lake sits 70 miles from downtown Portland—15 of them corkscrewing Forest Service roads. But the crucial last half-mile is what keeps this stream-fed swimming hole relatively secluded and unspoiled: it's traversable only by foot. Hike through gorgeous stands of old-growth fir, serenaded by a chorus of croaking frogs and willow flycatchers to the edge of the lake's spectacular emerald waters—waters so clear you'll be able to see every rock and log (and sometimes fish) beneath the placid surface. A rocky section to the left of where the trail meets the lake offers the best perch for the day—besides a raft in the middle of the lake, of course.
4. Keenig Creek
Keenig Creek Campground is located just off the Wilson River Highway, 18 miles east of Tillamook, Oregon. It is a rustic site, located above the Wilson River, adjacent to Keenig Creek. The campground has 12 walk-in tent sites, two day-use picnicking sites and a trailhead to access the Wilson River Trail, along with fishing and swimming. Each campsite offers a tent pad, picnic table and a fire grate.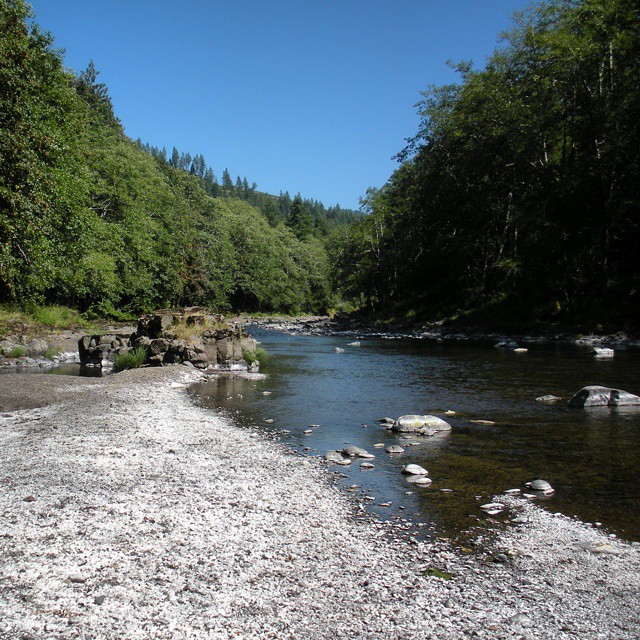 Driving Directions
Drive Highway 26 west about 15 miles from Beaverton and bear left on Highway 6 for Banks and Tillamook.
Drive 33.6 miles and turn right onto Cedar Butte Road.
Drive 0.1 miles, crossing the Wilson River, and turn left onto Muesial Creek Road.
Drive 0.2 miles and park in the pullout area on the left side at Keenig Creek Campground.
5. Brice Creek
The Brice Creek Trail traverses a scenic, rocky creek with numerous small waterfalls and pools. It is a popular place to spend a summer afternoon, as well as suitable for pleasant fall, mild winter and warm spring days. The old-growth forests, stream side trail and a few short open segments along cliffs provide a variety of environments to explore. Photography, fishing, camping, picnicking, berry picking and nature study are popular along Brice Creek.
Plan 3 to 5 hours to hike the entire length of the trial, or several shorter trips can be made by starting from the foot bridges at Lund Park or at Cedar Creek Campground. Travel west to east for the best views of the creek. Motorized use is prohibited on Brice Creek Trail. Expect to meet hikers, mountain bikers and possibly a few horseback riders on the trail.
Safety Considerations:
All water should be boiled or treated with chemicals prior to drinking. Along open steep areas, watch your footing and avoid the poison oak. Footing is particularly dangerous during freezing rain and snow storms, avoid the steep areas under those conditions.
6. Hyatt Lake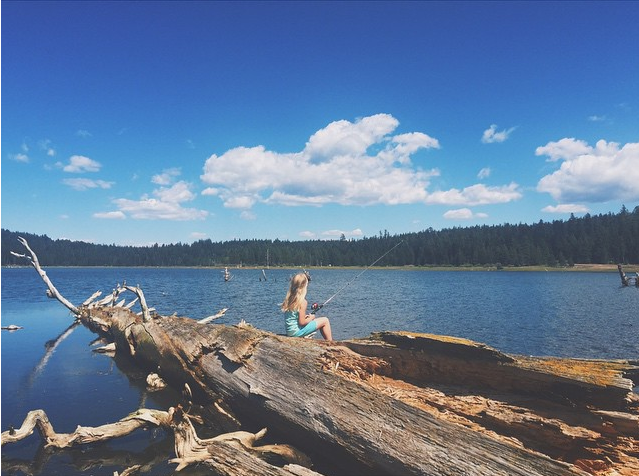 A large swim area inside the Hyatt Lake Recreation Area is the best place to take a dip at Hyatt Lake. There is a sandy beach, plenty of picnic tables and parking spaces inside the recreation area's gate. The day-use fee at the recreation area is $3 per vehicle. The reservoir is about 25 miles east of Ashland off Hyatt Prairie Road. For information, call 541-618-2200 or see http://tinyurl.com/hyattL.
7. Opal Pool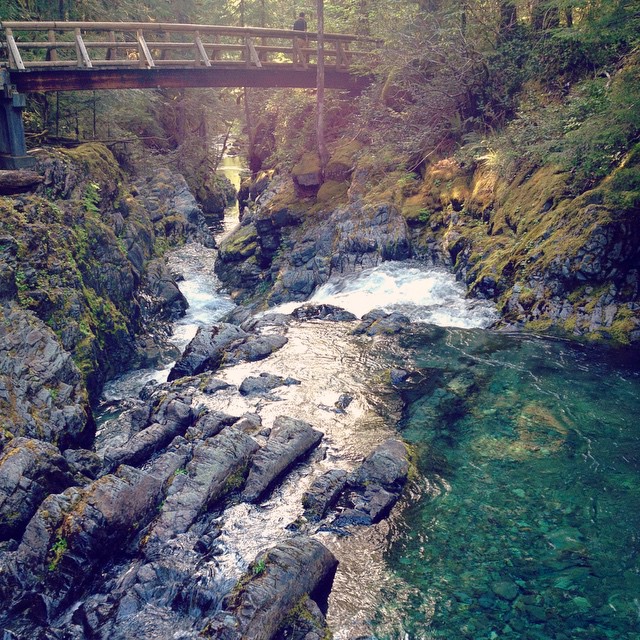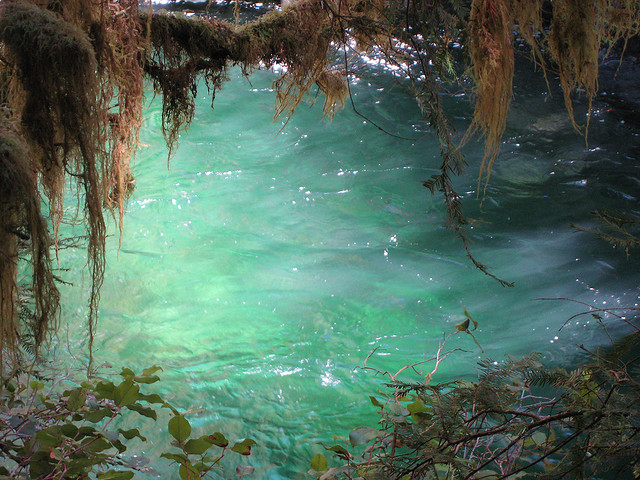 Fee $5 | Average August Water Temperature 43°
One of the Northwest's greatest ecological controversies—the fight for and against the endangered species listing of the spotted owl—detonated here in the 1990s, with conservationists eventually triumphing over timber interests. But the establishment of the near 23,000-acre Opal Creek Wilderness Area in 1996 preserved more than just habitat for our feathered friends. It also protected one of Oregon's most scenic swimming holes—a 25-foot-deep turquoise pool at the base of a frothy Opal Creek torrent. There's only one path into these breath-stealing jewel-hued waters, though: a 3.5-mile hike down an old rocky logging road and a final leap of faith from a 25-foot cliff.
MAKE IT A WEEKEND
The cabins at Jawbone Flats—an old mining camp less than a half mile from the pool—sleep between 2 and 16.From $195; meals start at an additional $10 per meal
Portland summers are short; make the memories last all year with Plywerk. The five-year-old Portland company prints and mounts your best shoreline snapshots onto bamboo frames for as little as $18. Upload that awesome Instagram shot of pops or your BFF falling out of his inner tube and—bam!—instant wall art to warm you all year through.
8. Three Pools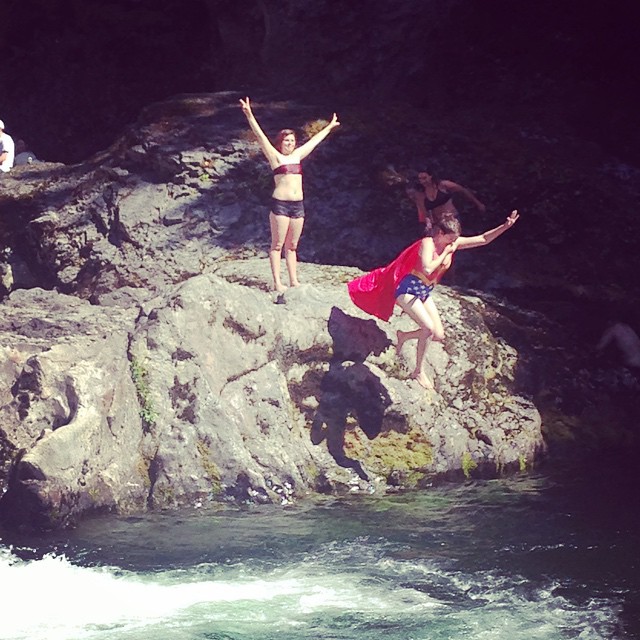 Family Friendly | Fee $5 | Average August Water Temperature 64°
The Potamoi (Greek river gods) themselves might well have carved out this impossibly clear trifecta of swimming holes along the Little North Fork Santiam River. Once your feet hit parking lot pavement, a mere 64 steps separate you from Three Pools' calm aquamarine "shallows" (ahem, they're still 12 feet deep) near a towel-ready pebble beach. Upstream, a stone totem stands guard over two clear-to-the-bottom pools that eventually squeeze into a kind of natural waterslide. You'll pay a price—crowds—for easy access to such a striking scene, but then again, few offerings worthy of the gods come without a little sacrifice.
FUEL UP
Fill empty tummies with quick and easy grub from Venti's in downtown Salem. Built on chicken teriyaki, this 16-year-old café has branched out to vegetarian dishes like garlic-sesame tofu wraps and spicy numbers like Cajun rockfish.
9. Wilson River and Lower Bridge Creek Falls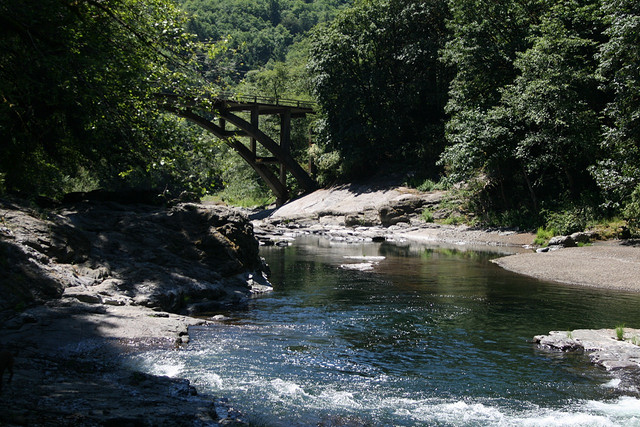 While most people take their time admiring the pretty falls upstream, as soon as Bridge Creek crosses under SR 6, it is spat out a culvert to fall 30 feet into the Wilson River, right next to an excellent swimming hole. I struggled to decide whether to even include this entry, since it does fall straight out of a pipe, but because the creek did originally have a waterfall at this location, I felt it is a justified entry.
Bridge Creek Falls is located on the south side of Highway 6, just under 20 miles east of Tillamook. A large pullout on the south side of the highway affords plenty of parking space. Across the street is a footbridge spanning the Wilson River, providing access to the Wilson River trail (this is a good landmark to watch for as an indication of where the falls are) and views of Lower Bridge Creek Falls spitting into the river.
10. Willow Lake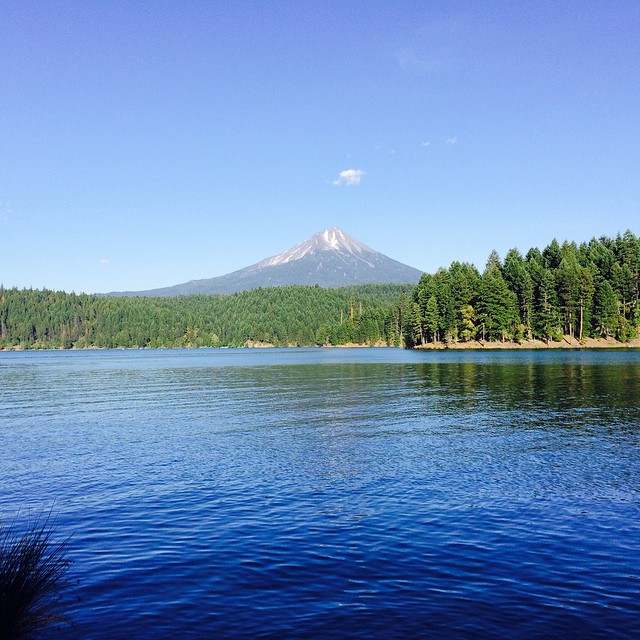 Watch out for algae-related health advisories here, but when the water is clear, Willow Lake offers one of the most picturesque settings for a summer swim in Southern Oregon. Tucked into the Cascades near the base of Mount McLoughlin, the Jackson County-owned reservoir is a popular place to swim, boat, and fish for a $3 day-use fee. Showers cost $1, and concessions are available on site. Willow Lake is about 45 miles northeast of Medford. Take Highway 62 to Butte Falls/Fish Lake Road. The lake is 7.5 miles east of the city of Butte Falls. For details, call 541-560-3900 or see www.jacksoncountyparks.com
Not ready to go swimming and planning on relaxing? We've included a bonus video on how to create your own air conditioner for only $8! With only a couple of months out of the year being warm in Oregon, this will definitely save you some money.
Do you have any favorite places you'd like to add to the list? Feel free to comment below!
Looking for the best waterfalls in Oregon to visit?  We have a list for you!
Follow us on Facebook to find more awesome Oregon Places to visit.