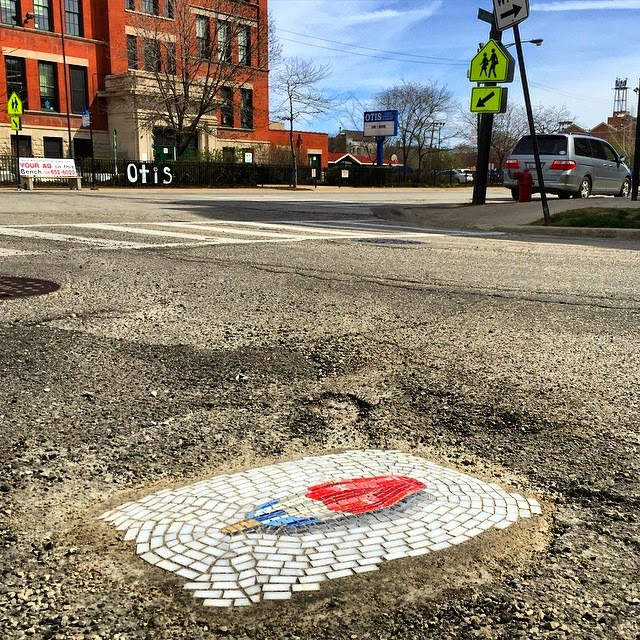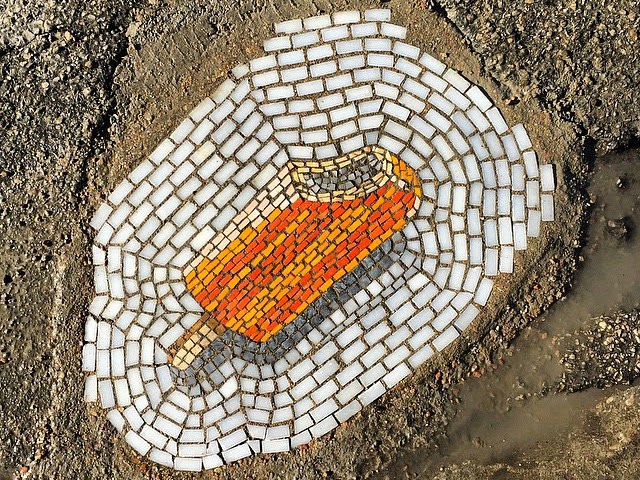 With all the potholes that seemingly no one seems to care to fix in Oregon, how can we get this idea to catch on here?
The artist behind this, Jim Bachor ran a successful Kickstarter campagin filling unslightly potholes with beautiful custom mosaics. He has now created an awesome new series of installations called "Treats in the Streets.", featuring brightly colored ice cream-themed pothole art. "My work consists mostly of subjects and ideas not traditionally seen in classic mosaic art." Bachor explains, "I work in advertising so the idea of consumerism shows up in my work on a regular basis. I love the idea of turning this classic art form on its head and giving it a modern twist."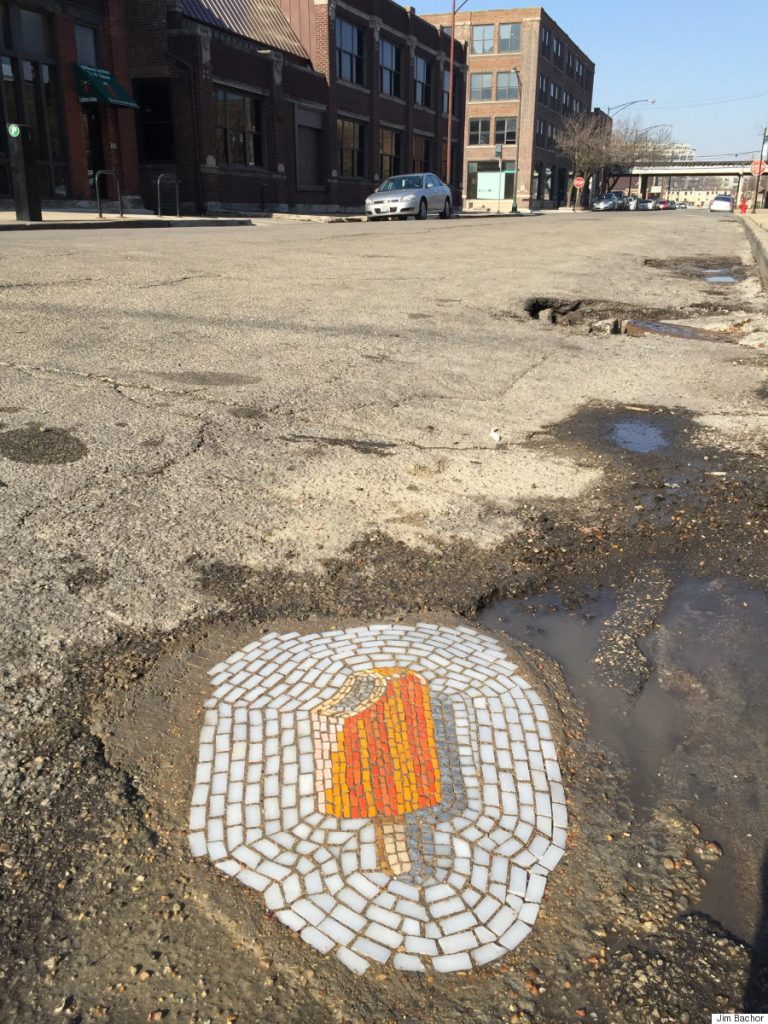 Everybody loves ice cream, and no one loves potholes. So he came up with the idea of repairing the unsightly holes into art. Last fall he  installed flower mosaics in a number of potholes in Chicago. "I like the contrast of juxtaposing something 'bad' with something 'good,'" he says.
What a brilliant idea to take care of annoying and even dangerous potholes! The streets are now dotted with cartoonishly bright, meticulously crafted patches of public art, adding a touch of optimism to the neighborhood.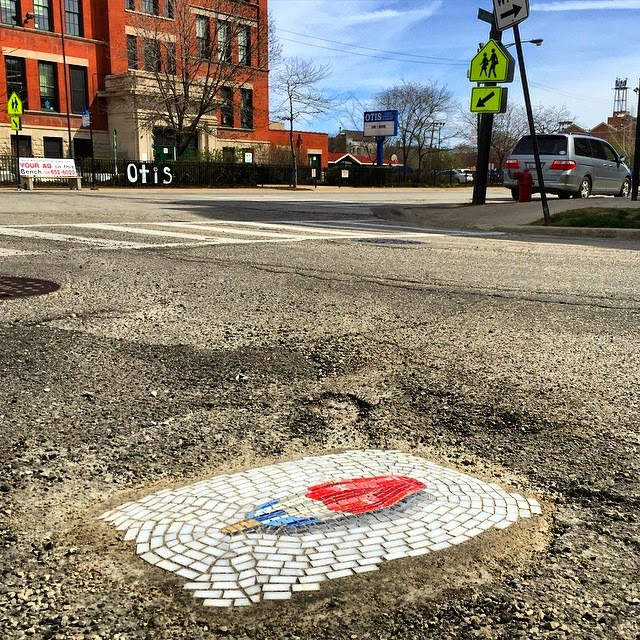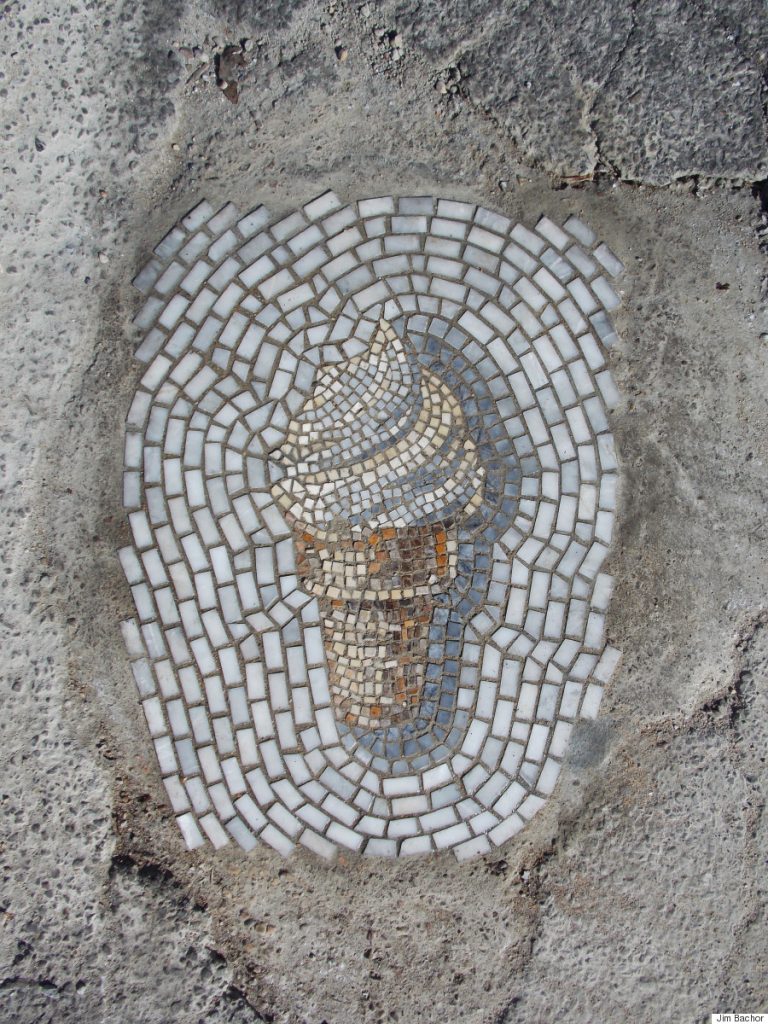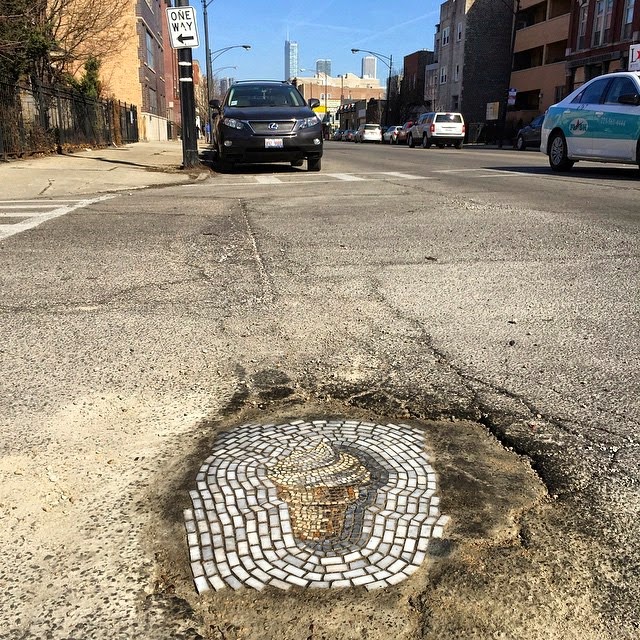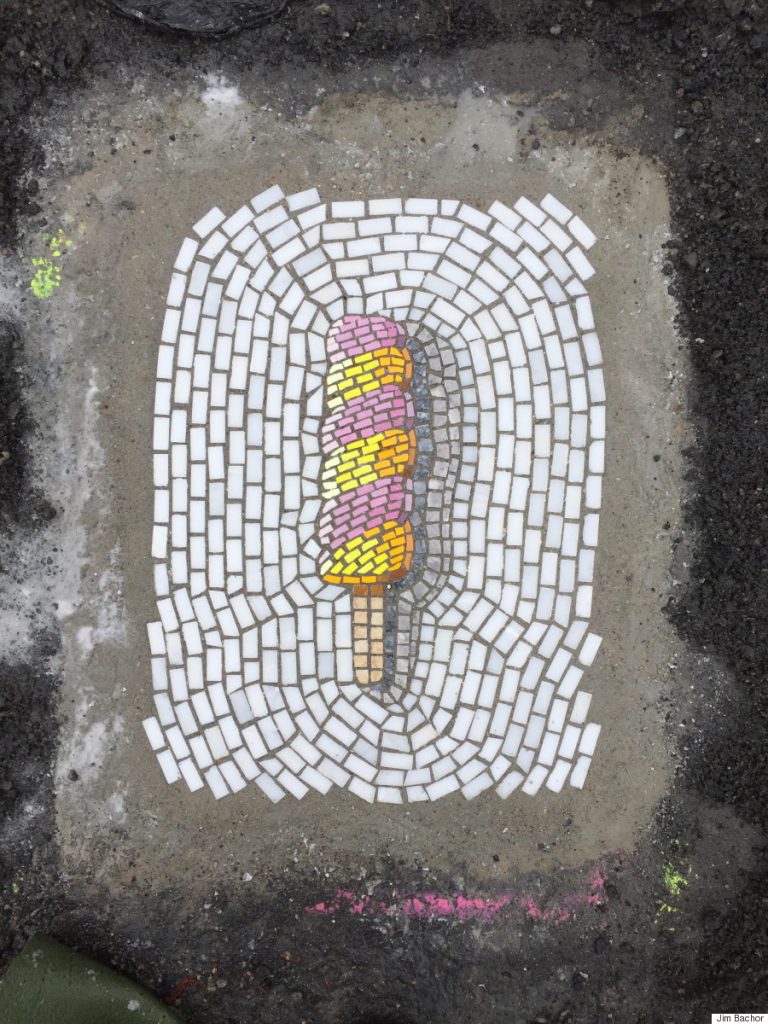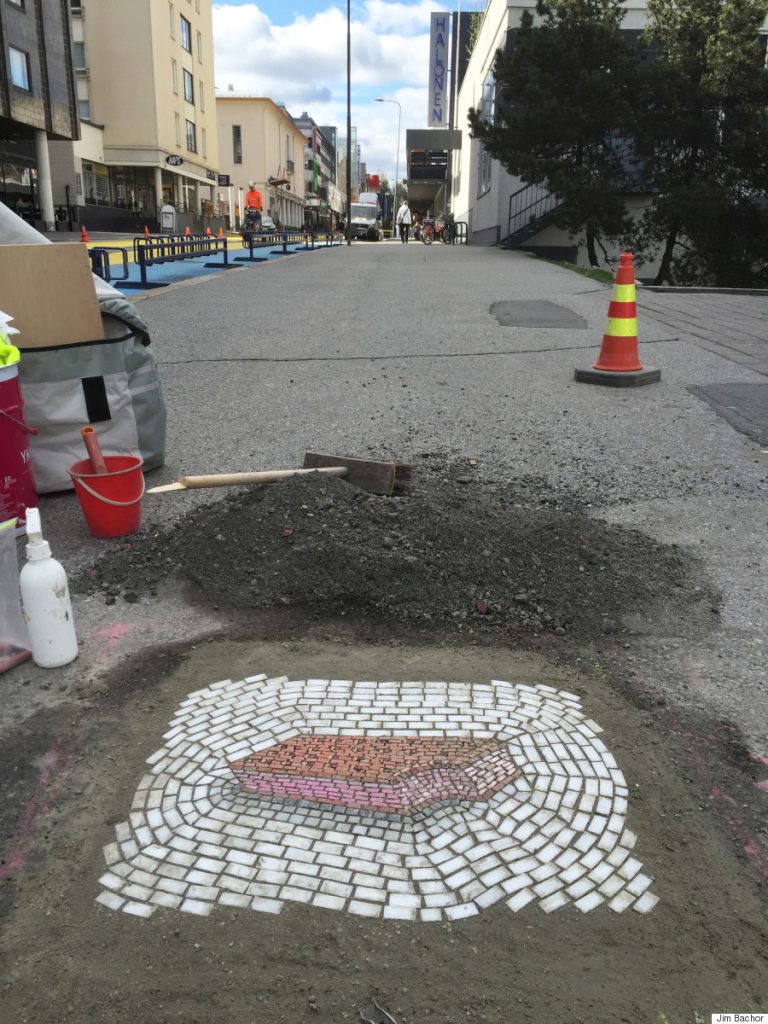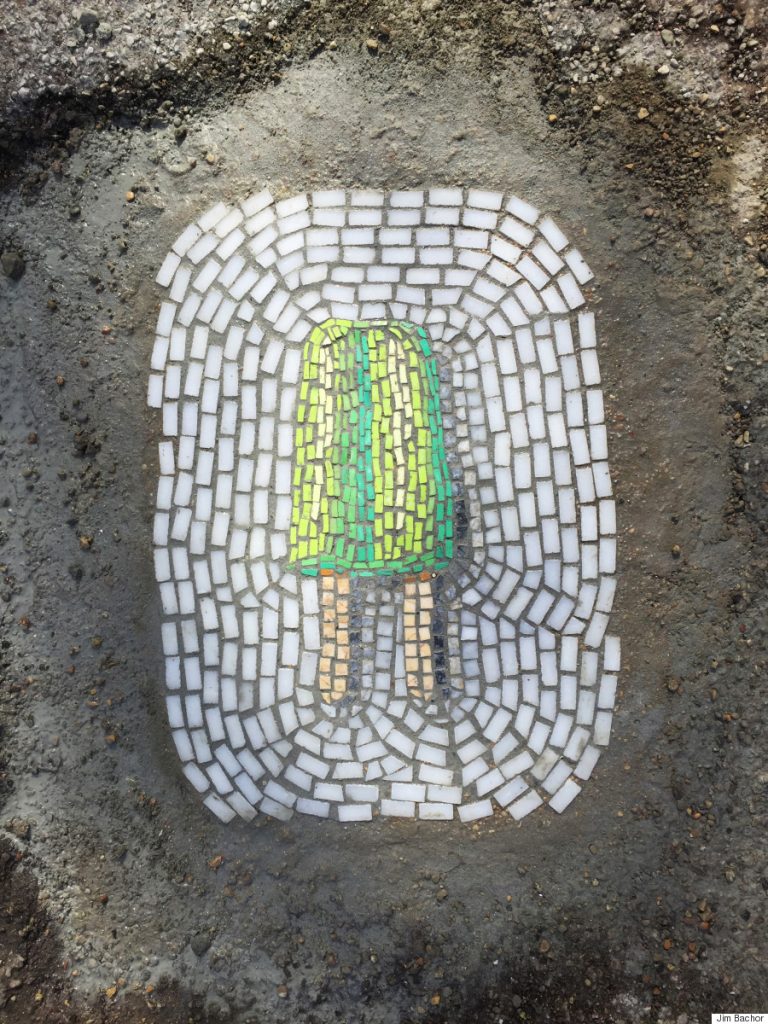 Visit Jim Bachor's website for more info.
HT junk-culture