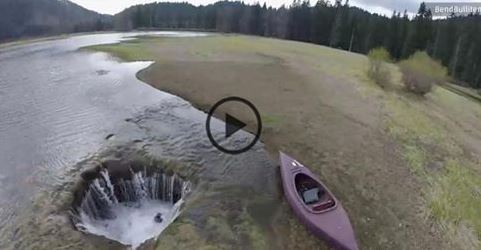 Last updated on February 21st, 2017 at 08:32 am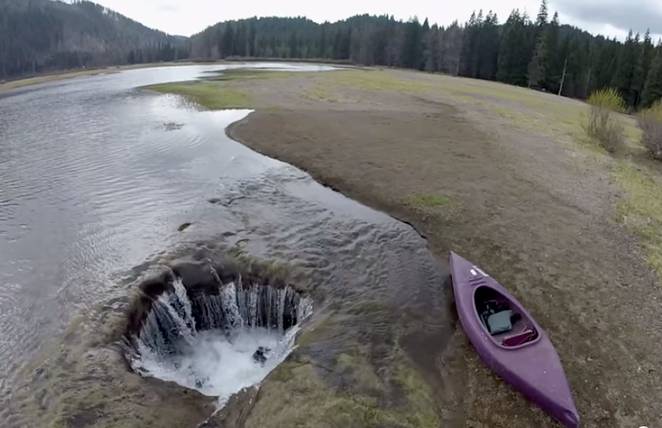 Well this is weird. In Central Oregon, there's a place called Lost Lake off U.S. Highway 20, which is apparently slowly being drained down a hole. Where does this mysterious hole go? Nobody knows.
What is for certain though, is this hole has been there for as long as anyone can remember, and according to the story at Treehugger many people have even attempted to plug the leak. Car parts, engines, and other random debris has been found in the hole.
While the hole is definitely strange, keep in mind this area is also a volcanic landscape. This mysterious hole is simply a lava tube where lava hardens near the surface but continues to flow downwards, and the inner lava escapes before hardening. With that said, nobody is quite sure where the water goes, but speculate it may seep into the porous subsurface underground, refilling the expansive aquifer that feeds springs on both sides of the Cascades.
Watch the ground swallowing Lost Lake in the clip below.
Source: Treehugger