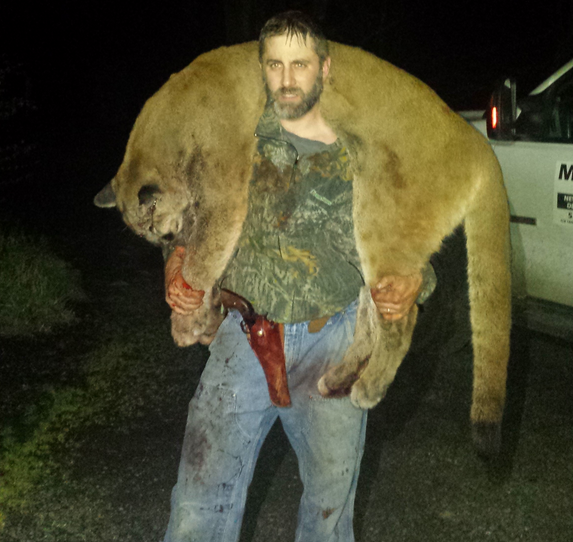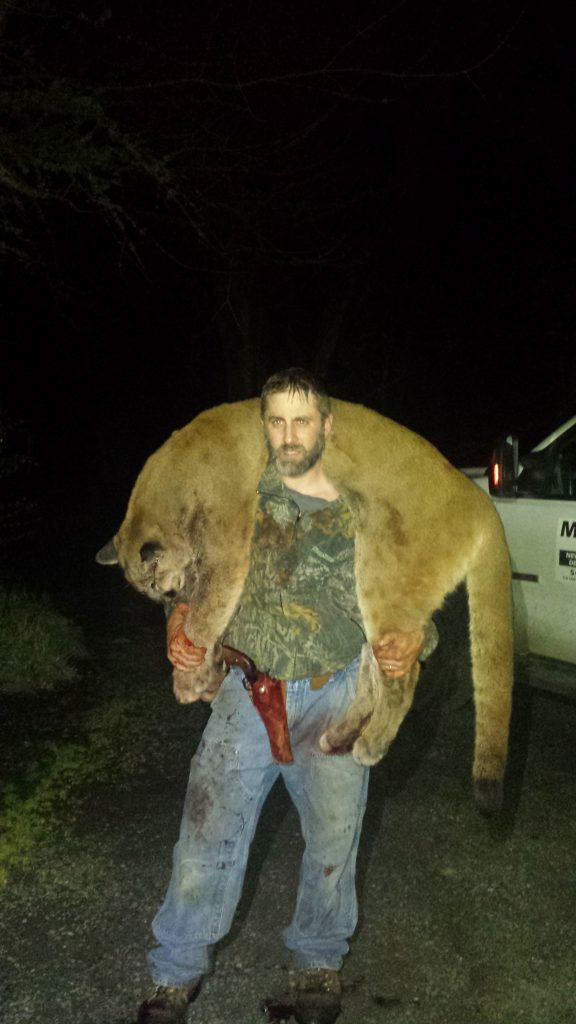 GLIDE, OR – 
Late Sunday night, around 10:50 p.m., Micah Long went outside and shot a cougar after the big cat came within twenty five feet of him.
According to News Radio 1240 KQEN, Long had lost some chickens on Saturday Night. According to the story, he had not seen cougars on his property before on Brown Street, which is about a quarter of a mile south of the Glide Store. The cougar apparently was behind his home when he came into contact with it. He did mention a couple of years prior two were spotted in a yard across the street.
From original story:
Long says he shot the animal as soon as he saw it. Long says the family had returned home not too long before the incident took place. Micah Long says normally after coming home his children would have been feeding their sheep only thirty feet away but he had sent them to bed after the family spent the weekend having a booth at the Home Show.  Long says the cougar was within forty feet of the family's home.
Meghan Dugan of the Oregon Department of Fish & Wildlife says the animal was killed legally.  Dugan says that Micah Long checked in with staff from the agency Monday morning to explain what had happened.
[via 541Radio]