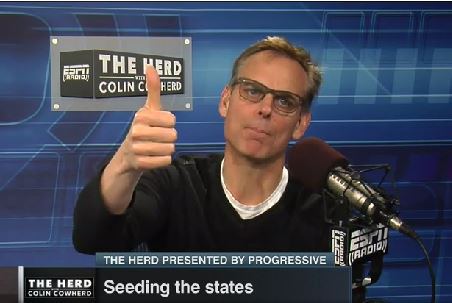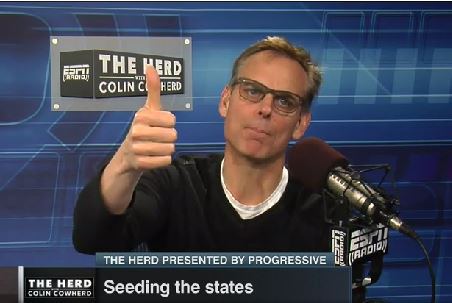 Today on Colin Cowherd's radio show he said something that's already stirring up a shitstorm on the Internet, in reference to Oregon.
It all started during his segment in which he seeded all of the states in order of how much he likes them. Cowherd really, really likes Oregon. Why you ask? All of the wonderful white people in Oregon of course.
When one of Cowherd's producers suggested that Oregon was a 14-seed, Cowherd was displeased and his producer asked him to explain what's so great about Oregon. His response:
How about wonderful people, mostly white, that drink lots of beer and wine. Don't screw with Oregon

[…]

Great people. NBA team. Seahawks up the road. Unbelievable wine. The coast. Oregon's like a four-seed—Oregon's really nice.
If you're living in Oregon, then you will know yes our state is primarily white. If you don't know, take a brief look at any census information to confirm that.
Was he really stating that Oregon being "mostly white" is what makes Oregon such a great place? Didn't seem that way, at least to me.
He said as much in his immediate apology.
[H/T BroBible]