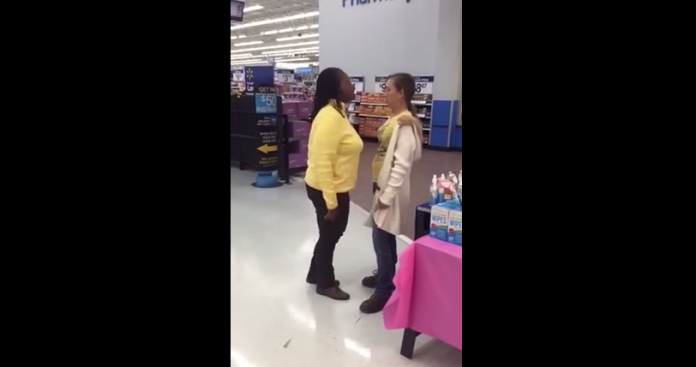 As we all know tax season can be stressful, and you will see in the following video things got a little out of hand when this couple were having theirs prepared.
Jessica Albitz and her husband were having their taxes done at a Jackson Hewitt inside a Walmart, when the couple weren't exactly treated with the best customer service from an employee at the financial firm. As Albitz put it to Click2Houston, "she [the employee] started talking trash at my husband." Classy!
The following day, Albitz once again came across the unpleasant employee. After the woman who prepared her taxes "mumbled under her breath some profound [sic] language," Albitz snapped and the two decided to settle thingsWorldStarHipHop Style. The incident was caught on tape and uploaded to YouTube.
(h/t daily dot)