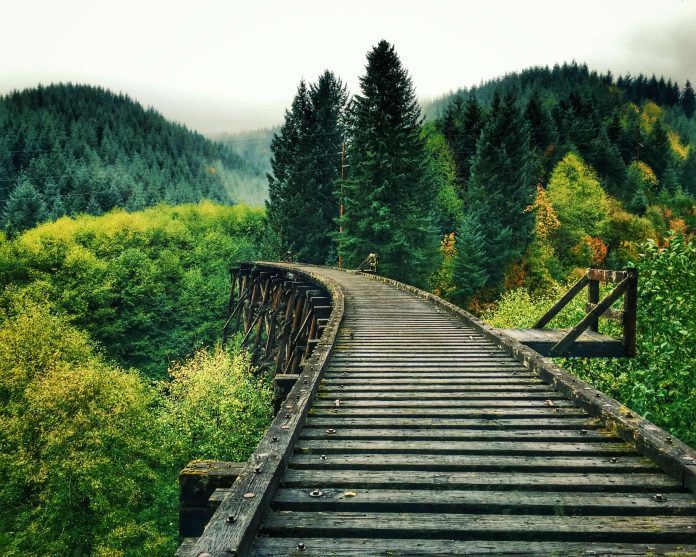 The very small town of Vernonia, Oregon holds a special place in my heart. Not only is it an adorable tiny town full of history, but it also hosts one of the coolest abandoned mills I've ever seen. The hour-long drive from Portland, Oregon to Vernonia is absolutely beautiful with many secret treasures along the way like abandoned railroad trestles 100 feet high and a 21 mile tree-lined paved bike path featuring 13 old bridges.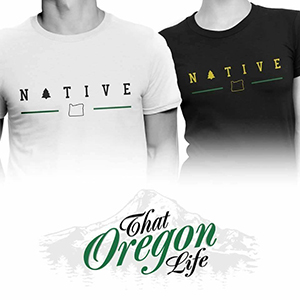 But first, check out this Amazing Aerial Video of an abandoned mill with epic graffiti art in Oregon from the archives of That Oregon Life Ambassador Rhianna Lakin (@aerialrhianna). She's awesome and so is this video. Check it out! a minute out of your day to watch this incredible drone footage of the mill shot by our very own Rhianna Lakin!
You will find the beautiful lake Vernonia just outside of town where this abandoned mill stands. It is truly a sight to behold. Enjoy a brisk walk around the lake for a 1 mile loop before checking out the mill. The lake itself is now a destination for fishermen and birdwatchers and makes a great family outing almost any time of the year. Personally, I think it's the most beautiful in fall.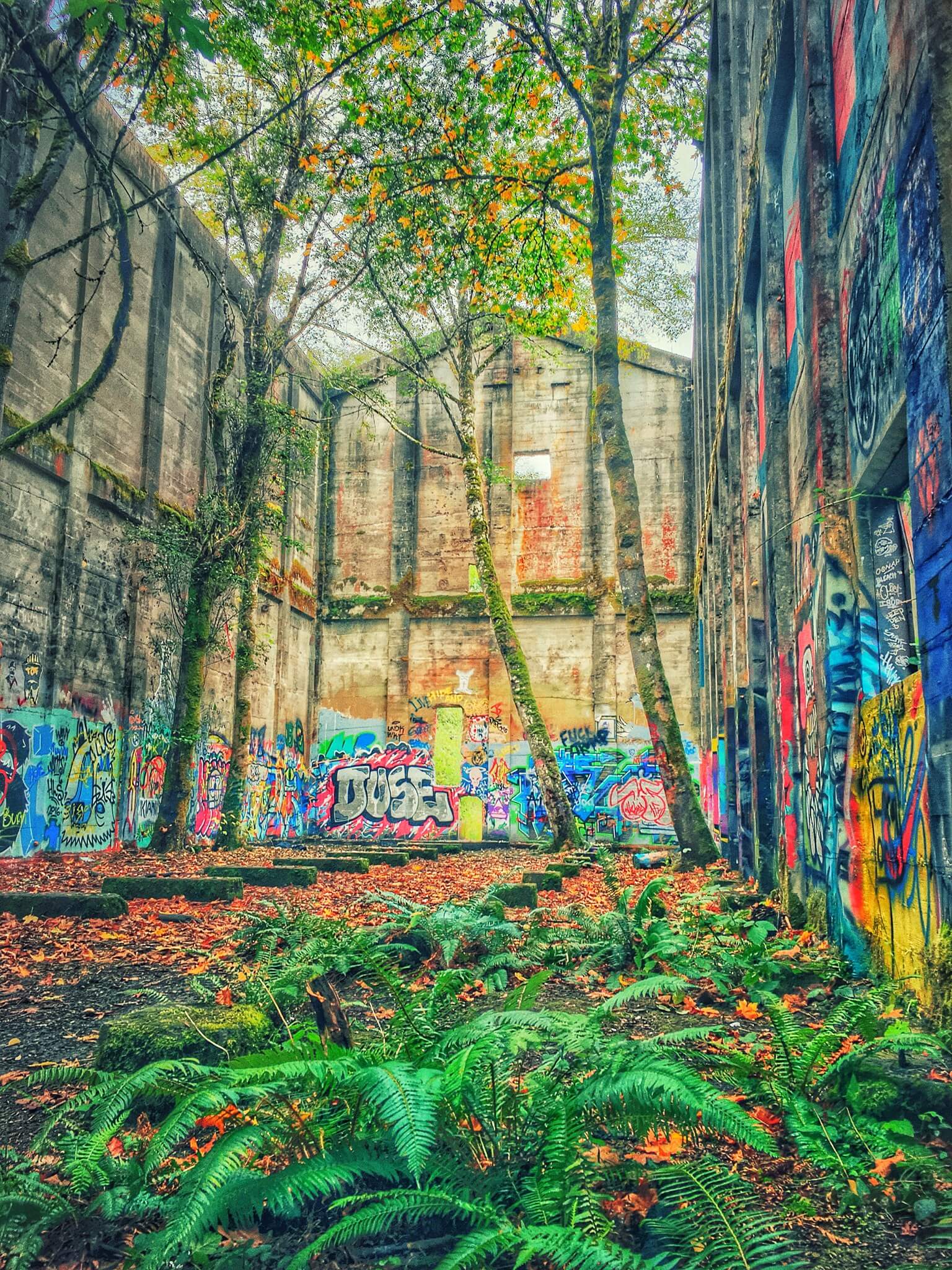 This fascinating place was once a part of the Oregon-American Lumber Company, up until it closed in 1957. However, as you can see, the concrete foundation of the old mill still remains, covered in tasteful graffiti as moss slowly grows over them. The floor is carpeted in colorful, brittle leaves and the only ceiling is the sky above. Over the years, trees have also sprouted up inside the mill, slowly stretching out their moss covered limbs as nature patiently reclaims this unique, historic ruin. Keep in mind there is a DAY USE FEE of $5.00 per car.
So go check out the mill for yourself by visiting Vernonia Lake Park, where you'll find a breathtaking lake and numerous ruins that you can learn about at the nearby Columbia County Historical Society Museum. On your way through town, stop at Blue House Cafe for a beer or ice cream scoop in espresso. Soooo good. This town is easy to pass right by, plan a weekend to go check it out with the whole family and learn the history behind it. As always, leave no trace! Leave the mill better than it was before you got there.
If you would like more information about Aerial Video & Photography services, please contact Total Market Exposure for a complimentary estimate.