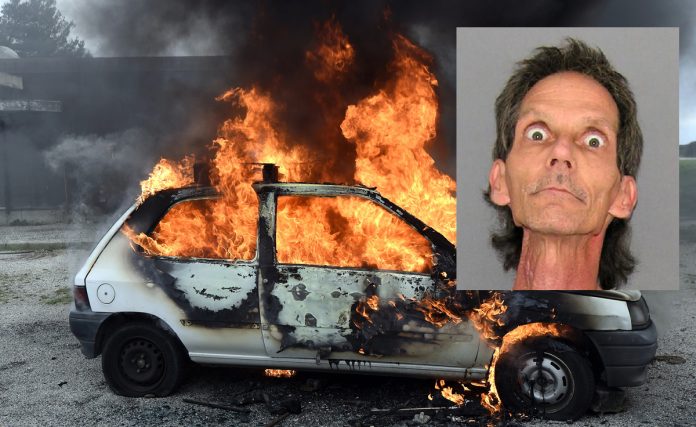 The heat has been coming on strong these past couple of days, and the news is reporting that leaving a tweaker in a locked car can result in them having a serious manic episode. With a combination of the current heat wave, and tweaker "meth brain", the consequences can be extremely dangerous.
With record-breaking temperatures this year in Oregon, these local tweaks simply can't handle it. Officers say a 43-year-old tweaker who goes by Tommy died after being left in a car outside a pub while the owners had drinks.
"With the sweltering heat and the fact that your tweaker is already losing their mind, we've already seen the end result of a heated meth brain, and it wasn't pretty." said the officer.
"This tweaker didn't realize he could just simply unlock the door and exit the vehicle, and after unsuccessful attempts to escape, he gave up and chose to smoke more meth. As temperatures reached 140 degrees in the vehicle, he basically blew himself up trying to get high."
While everyone knows at least one piece of shit tweaker, sometimes you feel sorry for them and it can be difficult to say no when they need a ride. The report suggests if you absolutely have to give them a ride, immediately drop them off in their safe place — such as a dive bar.
Tweakers are most safe in tweaker friendly environments like dive bars that offer video poker. That way, they are protected from the sun while their meth brains defrost. If they do cause harm to someone, it'll be ok as it'll most likely be another dirtbag meth head.
If you see a tweaker in distress in a hot car, the advice from local officers is to under no circumstances try and help the tweaker, and to run away as fast as you can.