There are more than a few reasons that folks may want to go out instead of staying in for Thanksgiving dinner. It may be more convenient to skip the cooking, cleaning, and shopping. Some people have smaller families or social circles and may not want to go through the trouble of preparing a full Thanksgiving feast for just a few people. If someone in the group has dietary restrictions or preferences that are difficult to accommodate in a traditional Thanksgiving meal, dining at a restaurant with a diverse menu can be a great solution.
Whatever your reasoning is, we've got you covered with this list of 25 Restaurants across the State of Oregon offering full, sit-down dining experiences or buffet-style Turkey Day spreads to tempt every tastebud.
One major caveat: Most restaurants have limited seating (and food), so make sure to book your reservations right now if a spot tickles your turkey fancy.
---
By the way, Thanksgiving Day is on November 23 this year. What better way to always know the year's special days than with a 2024 That Oregon Life Yearly Wall Calendar? You'll love it, and your friends will love it as a gift.
---
So what restaurants are open on Thanksgiving Day? Here's just a sample:
Oregon Coast
1. Pelican Brewing, Cannon Beach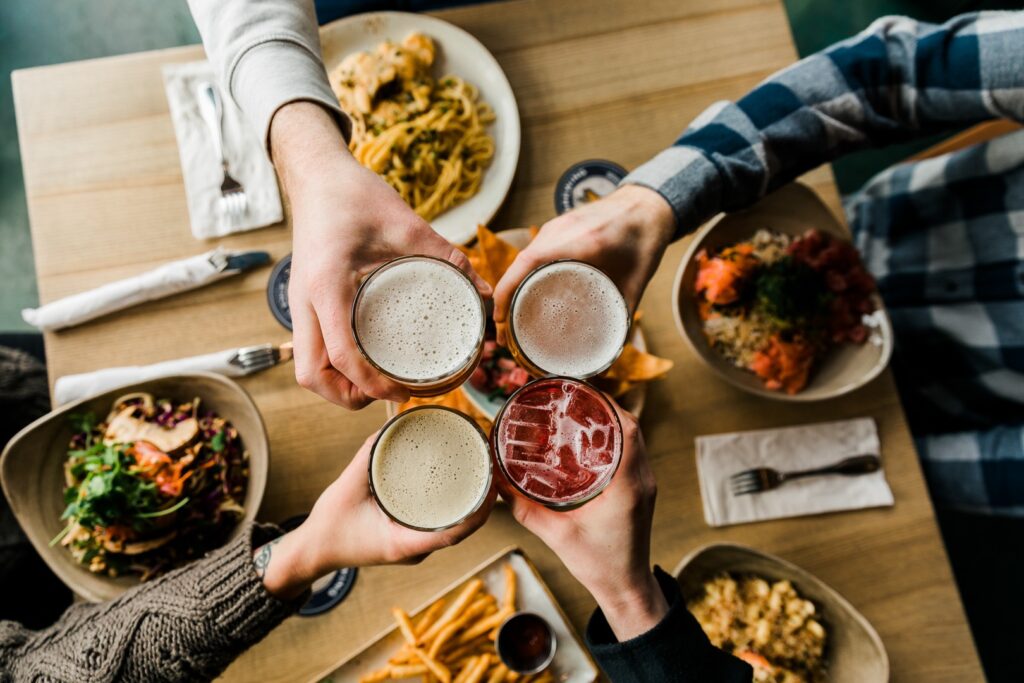 Pelican's Cannon Beach location will have a special Thanksgiving menu, including ale & herb-brined turkey with all the fixin's.
Address: 1371 S Hemlock St., Cannon Beach, OR 97110
Phone: 971-342-1006
Web: pelicanbrewing.com/pubs/cannon-beach
2. The Drift Inn, Yachats
The Drift Inn has been putting together mouthwatering Thanksgiving menus for 15 years. Previous menus have included everything from Turkey and Ham to Vegan Impossible Meatloaf, corn pudding, and green bean casserole.
Address: 124 Highway 101 N, Yachats, Oregon 97498
Phone: 541-547-4477
Web: the-drift-inn.com
3. Chinook Winds Casino, Lincoln City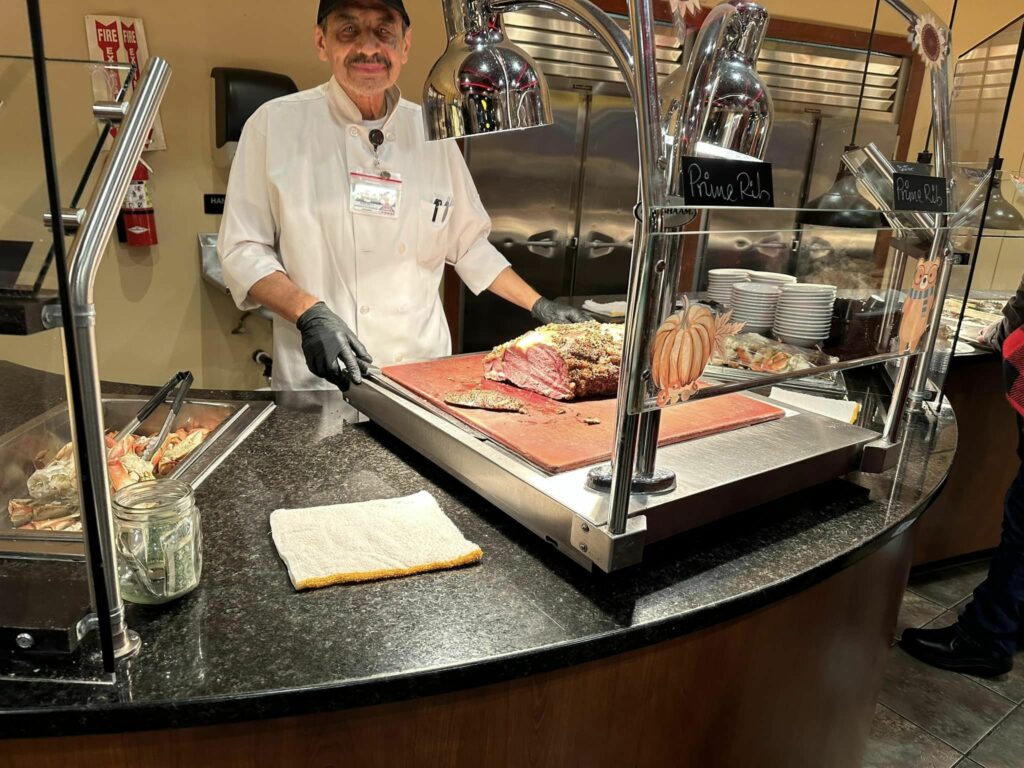 The Siletz Bay Buffet at Chinook Winds is back and ready to serve an all-you-can-eat meal of epic proportions. In addition to traditional fare, you'll find Hazelnut-baked Salmon, grilled Flank Steak, and endless Shrimp Cocktail.
Address: 1777 NW 44th St, Lincoln City, OR 97367
Phone: 888-CHINOOK
4. Georgie's, Newport
Known for some of the best clam chowder on the Oregon Coast, Georgie's Beachside Grill also puts on a mean Thanksgiving Spread. They've unveiled the menu on Facebook, and we personally think the Baked Ham covered in Pendleton Whiskey pineapple glaze sounds heavenly.
Address: 744 SW Elizabeth St., Newport, Oregon
Phone: 541-265-9800
Web: georgiesbeachsidegrill.com
Inland and The Valley
5. Camp 18, Seaside (Elsie)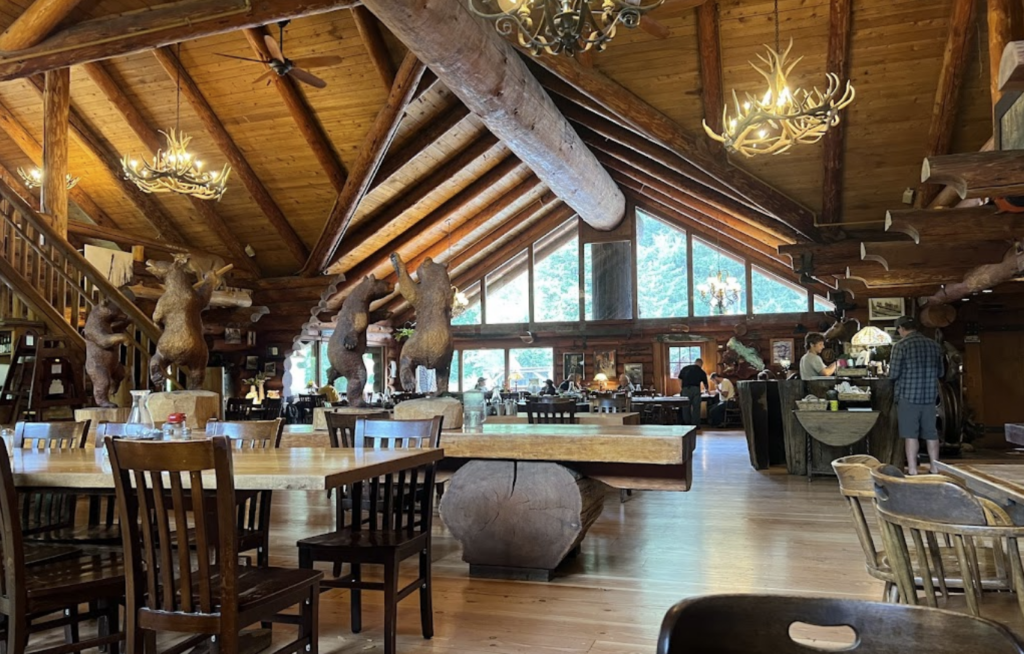 Camp 18's Thanksgiving buffet has been a local favorite for many years. Spots fill up fast, so be sure to make a reservation ASAP and check out the amazing menu on Facebook in the meantime.
Address: 42362 US-26, Seaside, OR 97138
Phone: 503-755-1818
Web: facebook.com/p/Camp-18-Restaurant
6. Spirit Mountain Casino, Grand Ronde
Spirit Mountain is featuring an all-you-can-eat traditional Thanksgiving feast.
Address: 27100 SW Salmon River Hwy, Grand Ronde, OR 97347
Phone: 503-879-2350
Web: spiritmountain.com
7. The Oregon Garden Resort, Silverton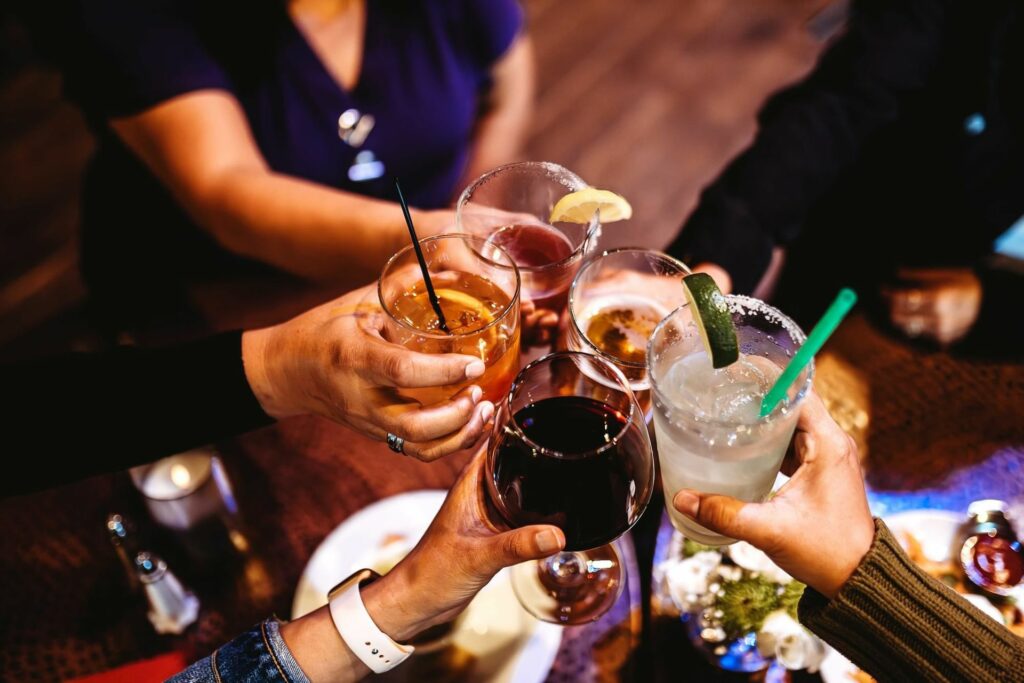 The Oregon Garden is one of our favorite places to go for family holiday activities and fun. In addition to its Christmas Market and Lights, the resort makes Thanksgiving just as special with a fantastic afternoon buffet brunch.
Address: 895 W Main Street, Silverton, OR 97381
Phone: 503-874-2500
8. Gordon Tavern, Eugene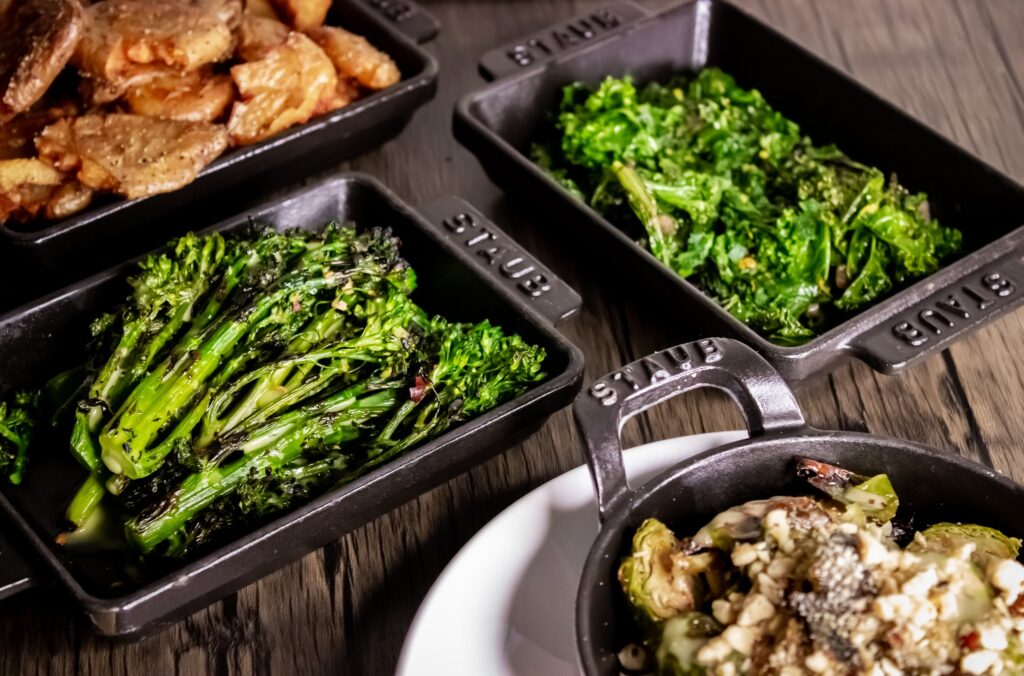 Located inside the prestigious Gordon Hotel, Gordon Tavern is serving a buffet-style family dinner with all the traditional fixings, from prime rib to turkey and salmon for the main plates. A menu is coming soon!
Address: 555 Oak St. Eugene, OR 97401
Phone: 541-681-8450
Web: gordontavern.com
9. Magnolia on the Green, Salem
Magnolia on the Green is run by Chef Raul Santana, who specializes in creating masterpieces in the kitchen, pulling inspiration from a combination of his classical training & Mexican roots. This Thanksgiving you can indulge in dishes like Butternut Squash Bisque, Prime Rib, and Gorgonzola Ravioli.
Address: 2025 Golf Course Road S, Salem, Oregon
Phone: 503-990-6067
Web: magnoliagrillandcatering.com
Portland Area
10. Clarklewis, Portland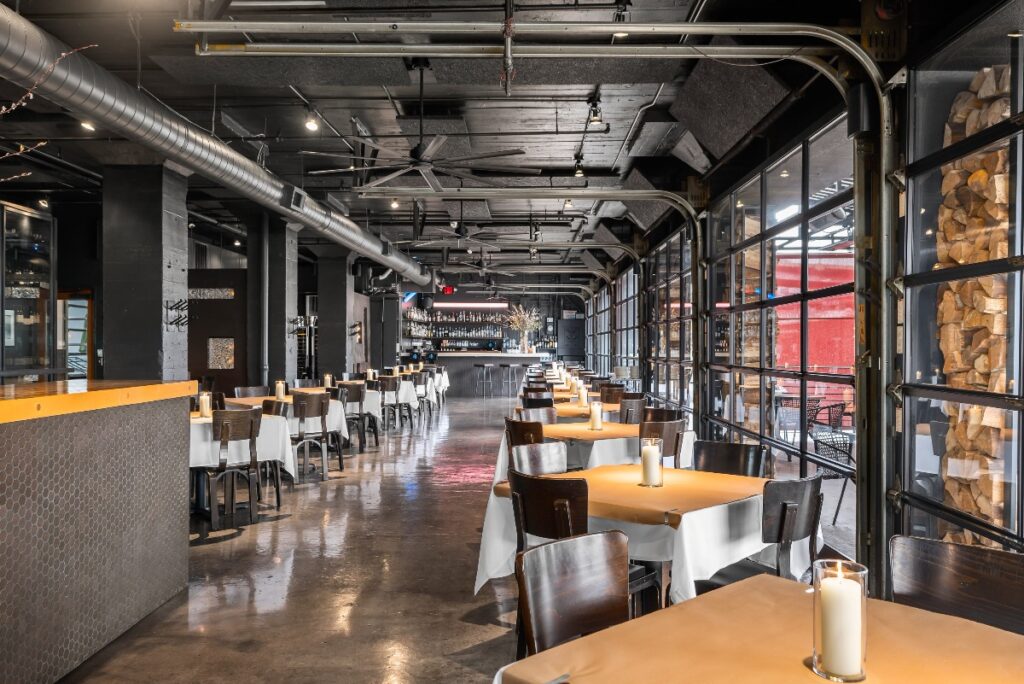 Delicious, Italian-inspired local, seasonal, and sustainable fare. Clarklewis has a beautiful Thanksgiving spread planned, with vegetarian, gluten-free, and vegan options.
Address: 1001 SE Water Ave., Portland
Phone: 503-235-2294
Web: clarklewispdx.com
11. Portland City Grill, Portland
While their website doesn't provide specific details for 2023, you can expect a 3-course menu with your favorite dishes and classic Thanksgiving Turkey dinner options. Check their official website or contact them for the most up-to-date information on the Thanksgiving dine-in menu from 30 floors above Downtown Portland.
Address: 111 SW 5th Avenue, 30th Floor, Portland, OR 97204
Phone: 503-450-0030
Web: portlandcitygrill.com
12. Jake's Famous Crawfish, Portland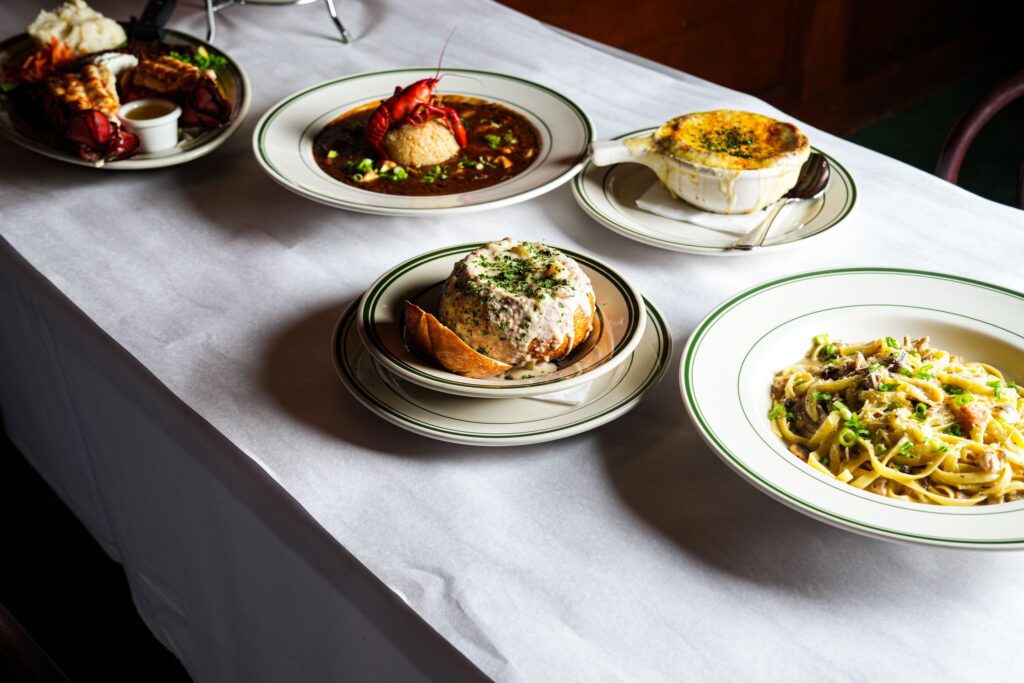 Burnt out on turkey and stuffing? Go for the seafood instead. The 130-year-old Jake's will be open Thanksgiving day with a full menu of savory goodies like bouillabaisse, crab-and-shrimp-stuffed halibut, and prawn cocktails. They also have a full, traditional turkey-day meal to savor.
Address: 401 SW 12th Ave, Portland, OR 97205
Phone: 503-226-1419
Web: jakesfamous.com
13. McMenamins (Various Locations)
Most, if not all, McMenamins locations in Oregon and Washington will be offering Thanksgiving menus or full buffets. We've specifically noticed Edgefield, Hotel Oregon, Kennedy School, and Grand Lodge. Check their website for more information.
Address: Various
Phone: Various
Web: mcmenamins.com
14. The Stockpot, Beaverton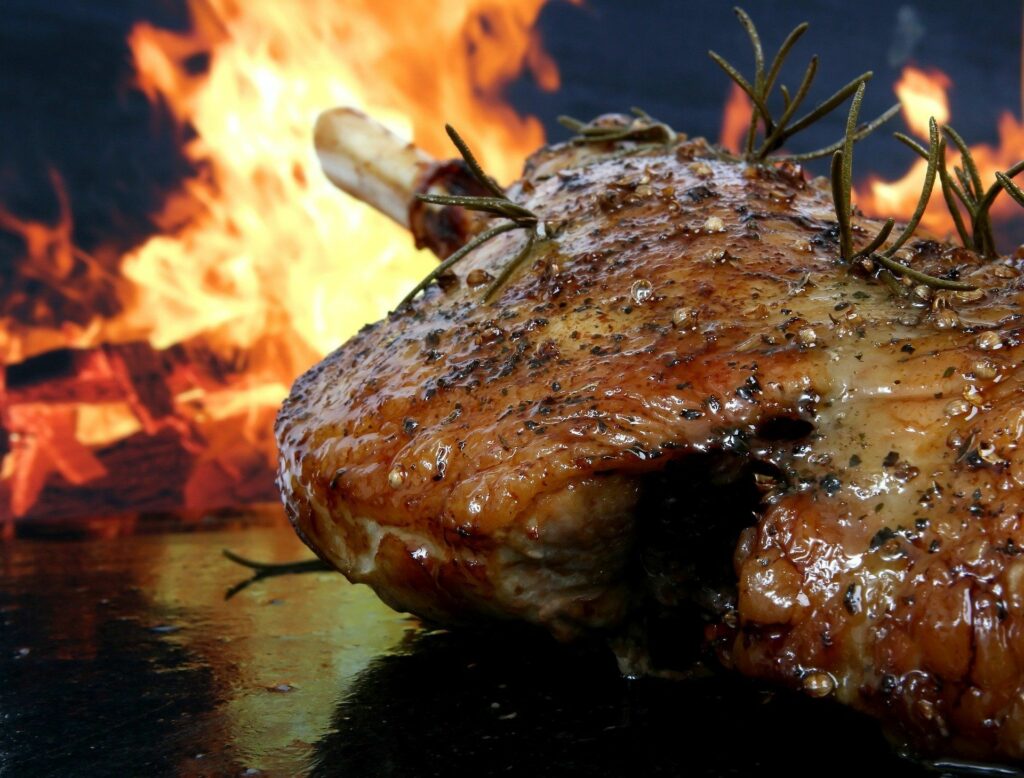 The Stockpot Broiler is offering a special Thanksgiving menu on the 23rd, with everything from Turkey to Prime Rib.
Address: 8200 SW Scholls Ferry Rd., Beaverton, OR 97008
Phone: 503-643-5451
Web: stockpotbroiler.com
15. Claim Jumper, Tualatin
Claim Jumper will be serving their signature down-home meals from 11-6 on Thanksgiving day. Choose from hearty portions of favorites like apple-whiskey ham, orange and honey turkey, or slow-roasted tri-tip.
Address: 18000 SW Lower Boones Ferry Rd, Tualatin, OR 97224
Phone: 503-670-1975
Web: claimjumper.com
16. Mt. Hood Oregon Resort, Welches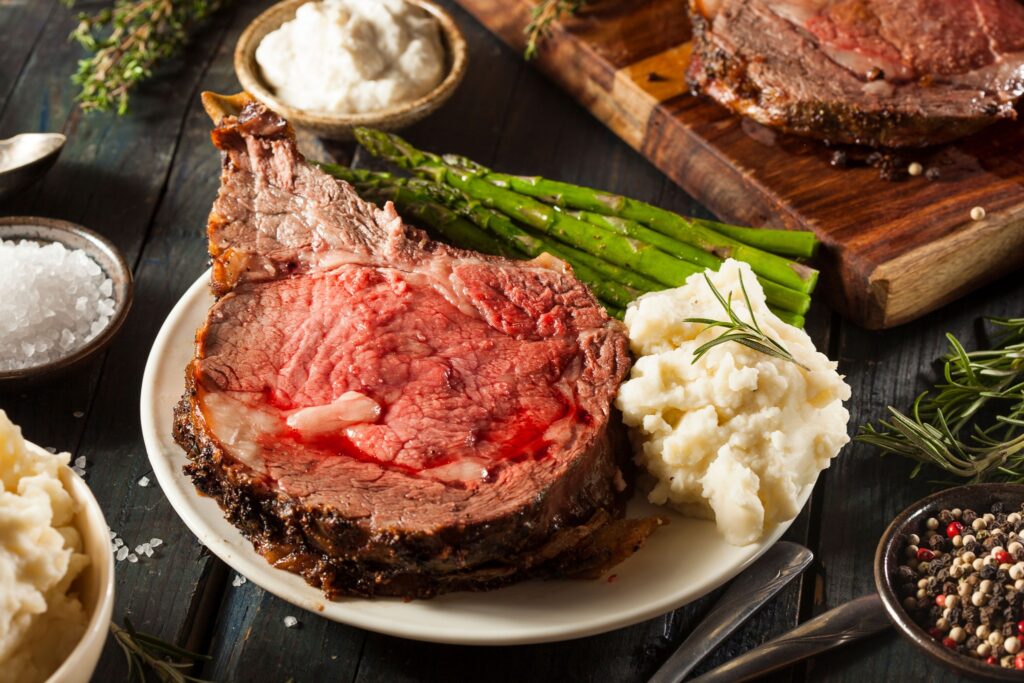 Join the Mt. Hood Oregon Resort for a scrumptious Thanksgiving Buffet where you can indulge in a feast of mouthwatering dishes that will satisfy your tummies. From savory roasted turkey to creamy mashed potatoes, the buffet promises to have it all.
Address: 68010 E Fairway Ave, Welches, OR 97067
Phone: 503-622-3101
Web: facebook.com/MTHOODOREGONRESORT
Southern Oregon
17. Callahan's Mountain Lodge, Ashland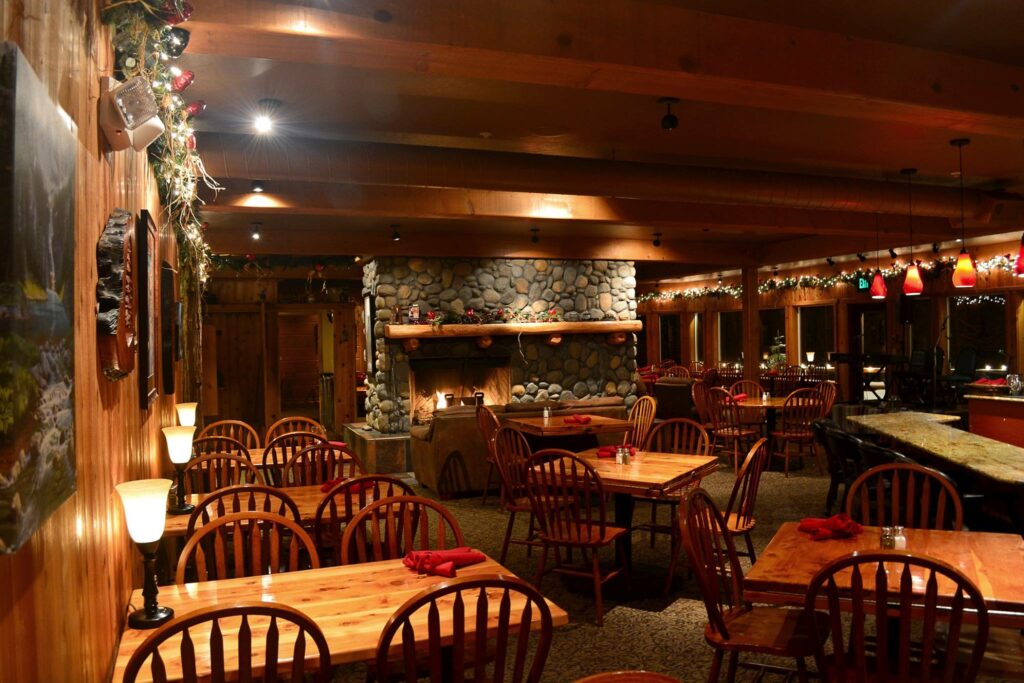 Get ready for a feast at the fan-favorite Callahan's Mountain Lodge with choices like Prime Rib, Traditional Turkey, and more. Stay tuned for the full menu release—it's on its way!
Address: 7100 Old Highway 99 South, Ashland, OR
Phone: 541-482-1299
Web: callahanslodge.com
18. Peerless Restaurant, Ashland
Feeling fancy? Peerless Restaurant is serving a four-course Thanksgiving dinner with dishes personally created by chef and proprietor Harlan Brooks.
Address: 265 4th Street, Ashland, OR 97520
Phone: 541-488-6067
19. Wolf Creek Inn, Wolf Creek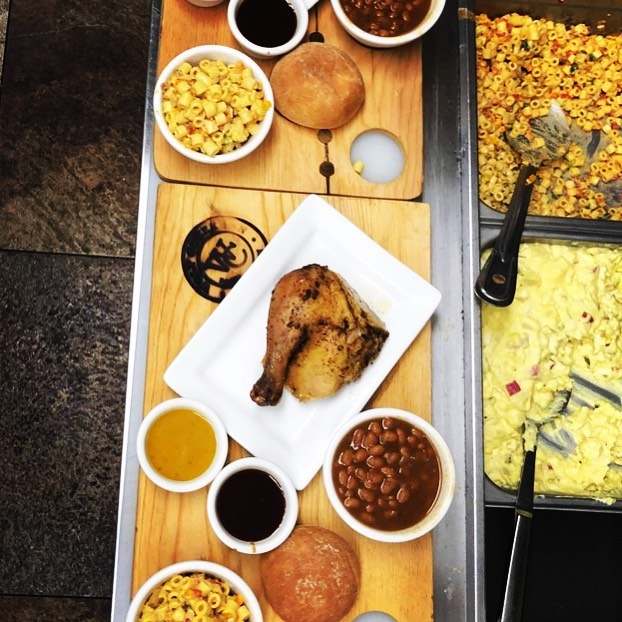 Oregon's oldest inn will be celebrating with a full traditional Turkey Dinner and all the trimmings. Be sure to call and reserve your spot!
Address: 100 Front St., Wolf Creek, Oregon
Phone: 541-209-2639
Web: wolfcreekinn.com
20. Running Y Resort, Klamath Falls
Nestled on 3,600 acres of wilderness near Crater Lake, Running Y Resort is a great option for folks who want to get away from it all for the Thanksgiving holiday. Join them for a full, traditional dinner buffet.
Address: 5500 Running Y Road, Klamath-Falls, OR, 97601
Phone: 541-850-5500
Web: www.runningy.com
21. Lake of the Woods Resort, Klamath Falls
Go off the beaten path at Lake of the Woods Resort's full Thanksgiving buffet from 11 a.m. - 6 p.m.
Address: 950 Harriman Route, Klamath Falls, OR
Phone: 541-949-8300
East of the Cascades
22. Tetherow, Bend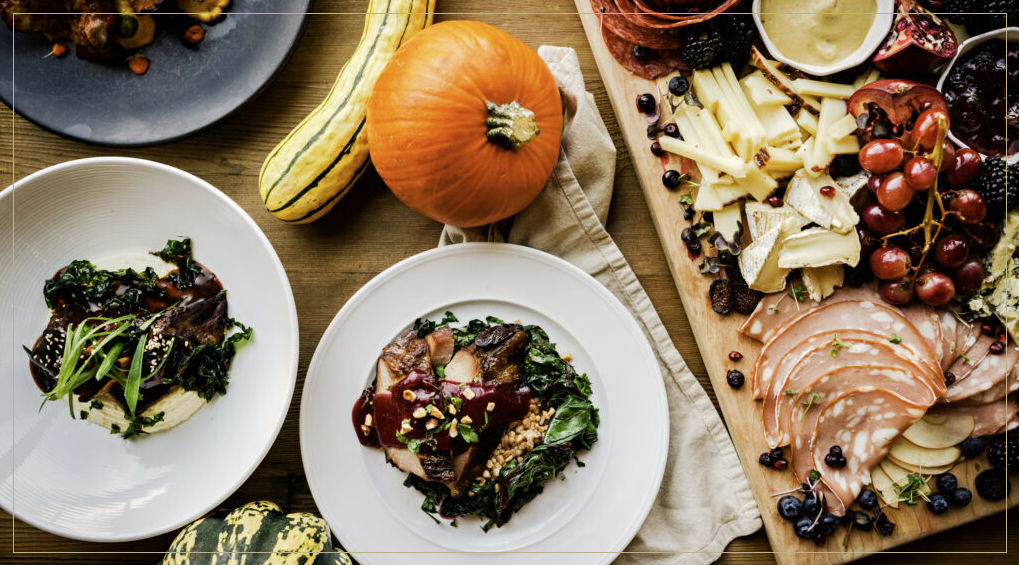 Tetherow Resort has thoughtfully crafted a festive, delicious Thanksgiving menu with Central Oregon-inspired ingredients that celebrate the full-bodied flavors of autumn.
Address: 61240 Skyline Ranch Rd, Bend, OR
Phone: 1-833-731-8069
Web: tetherow.com
23. Wildhorse Resort and Casino, Pendleton
Visit Traditions Dining inside Wildhorse Casino for a family-style Thanksgiving feast.
Address: 46510 Wildhorse Blvd., Pendleton, OR 97801
Phone: 800-654-9453
Web: wildhorseresort.com
24. Suttle Lodge and Boathouse, Sisters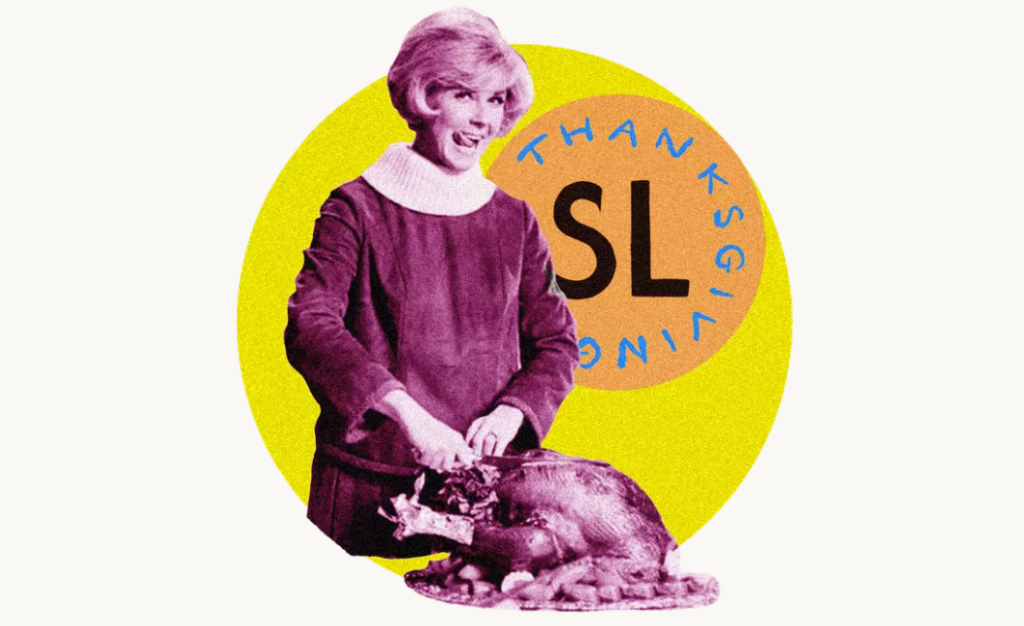 Come to Suttle Lodge in the Deschutes National Forest for a delicious, family-style Thanksgiving feast. Bonus: If you make a reservation and just don't feel like eating in the dining room, you can have dinner delivered to you in your room.
Address: 13300 US-20, Sisters, OR 97759
Phone: 541-638-7001
Web: thesuttlelodge.com
25. Haines Steak House, Haines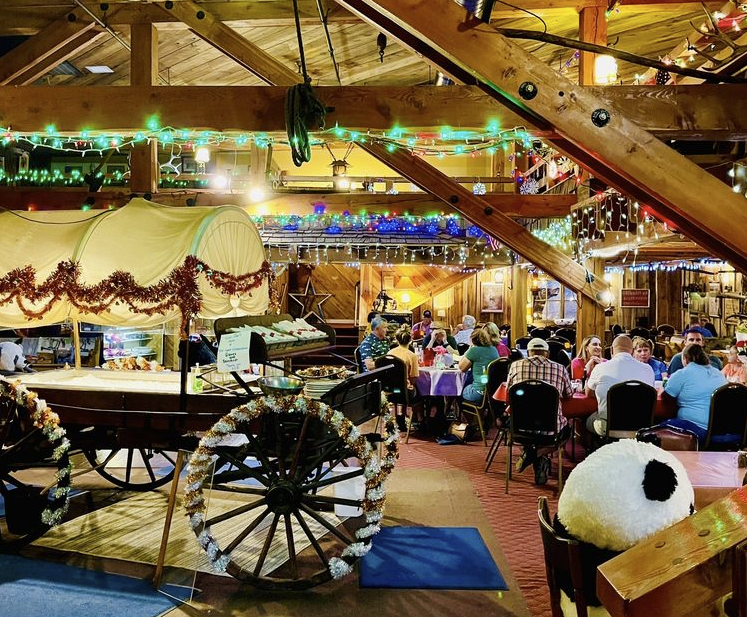 Last, but not least, join Haines Steak House for their annual Chuck-Wagon Thanksgiving Day Buffet. It's an Eastern Oregon fan favorite you don't want to miss!
Address: 910 Front St, Haines, OR
Phone: 541-856-3639
Web: hainessteakhouse.com