The Neskowin Trading Company in Tillamook County is a time-honored establishment that's been serving travelers and those in the area for over a century! The space itself has changed hands several times over the years, with each owner bringing a new and unique service to the coast. Nowadays, it stands as a general store, coffee shop, premier wine and beer store, and cafe. This is truly a one-stop-shop on the coast for anything you find yourself needing whether it's a bottle of wine, sandwiches for the beach, gifts for friends back home, or a blanket to take to a chilly bonfire on the beach.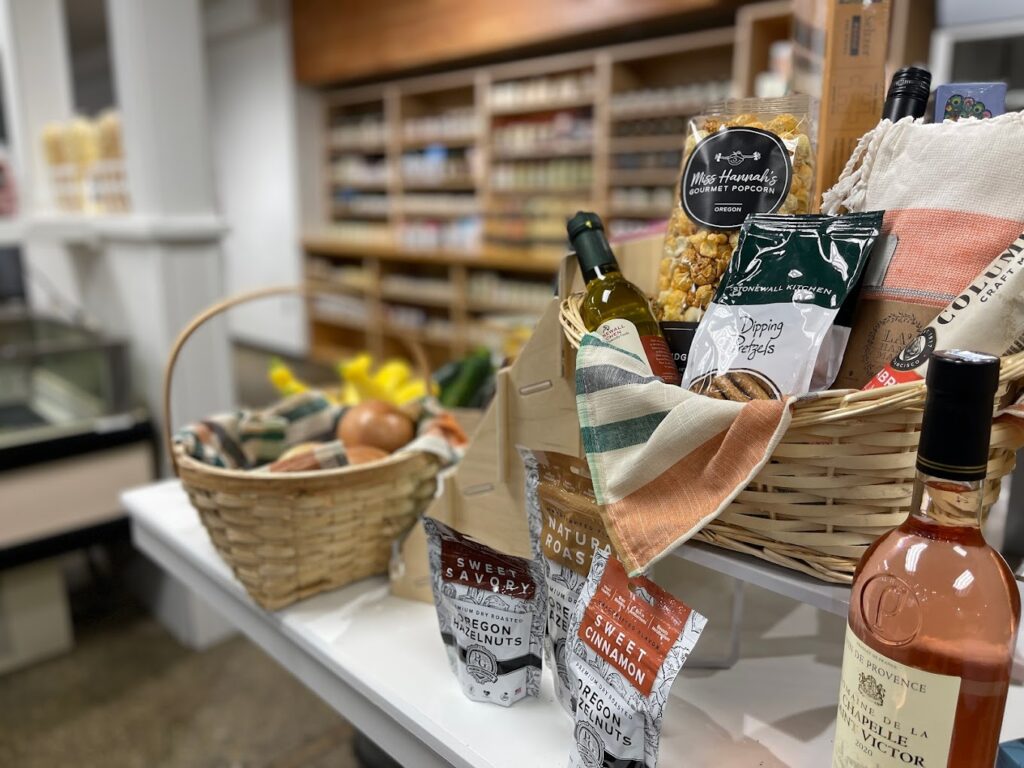 Located right on Highway 101 just a block from the beach and all that Neskowin has to offer, the trading post has everything you can think of from clothing, souvenirs, books, coffee mugs, dog toys and treats, kites, firewood, ice, handmade soap, cards, ice cream, tote bags, and sand toys. And, it's also a great place to grab a pastry, coffee, breakfast, or lunch!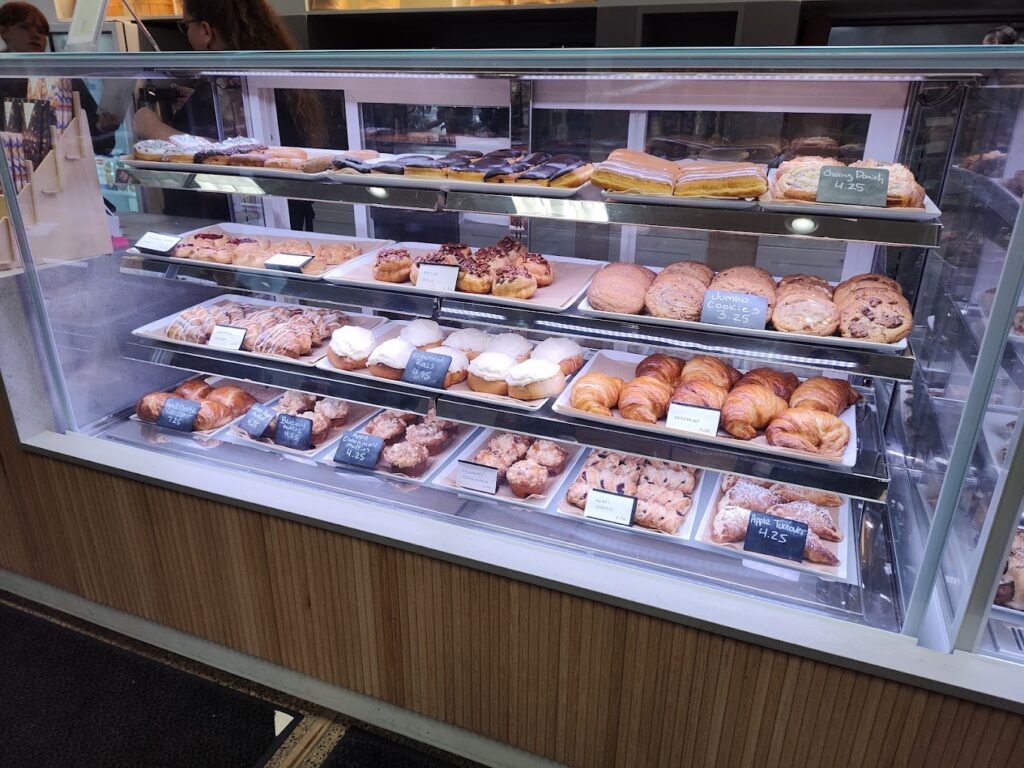 In the morning you can't go wrong with a slice of their homemade quiche, housemade biscuits and sausage gravy, cinnamon roll, or breakfast croissant sandwich made on a flaky croissant with sliced ham, egg, swiss cheese, and hashbrown. The pastry case is also always stocked with fresh made goodies like brownies, lemon cookies, donuts, or scones.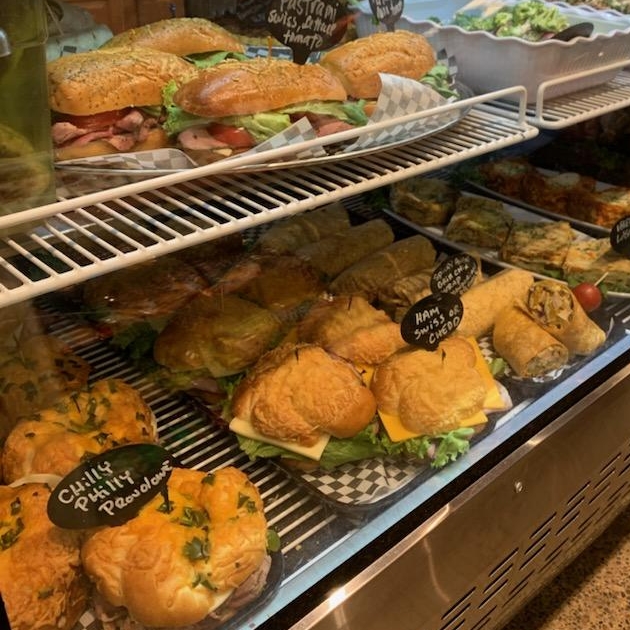 For lunch, try a hearty salad or delicious sandwich that's served with chips and a pickle spear (or you can add fries as your side for three bucks more.) Customers love the Philly cheesesteak made with grilled onion and peppers, sliced mushrooms, provolone cheese all served on an italian sub roll.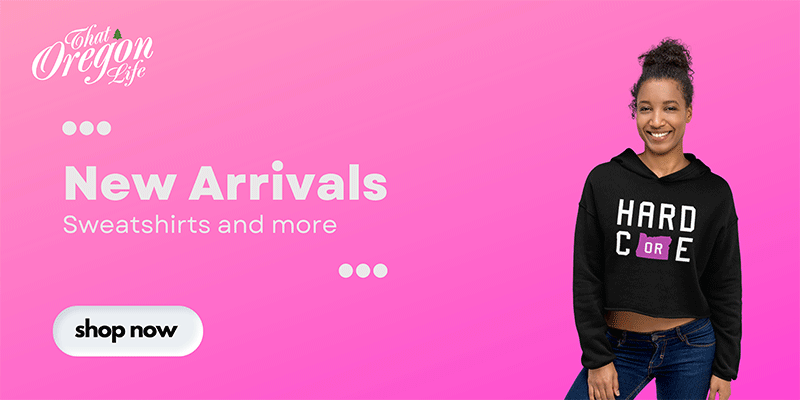 Their house-smoked meats are also to die for! Try their ribs, pulled pork, or tri-tip that you can order by the pound, in a sandwich, or added on to one of their fresh salads. Check out the pulled pork sandwich made with Carolina sauce and homemade coleslaw, or the Kona wrap made with pulled pork, coleslaw, red pepper, pineapples, red onion all topped with a teriyaki ginger garlic sauce and inside a flour tortilla.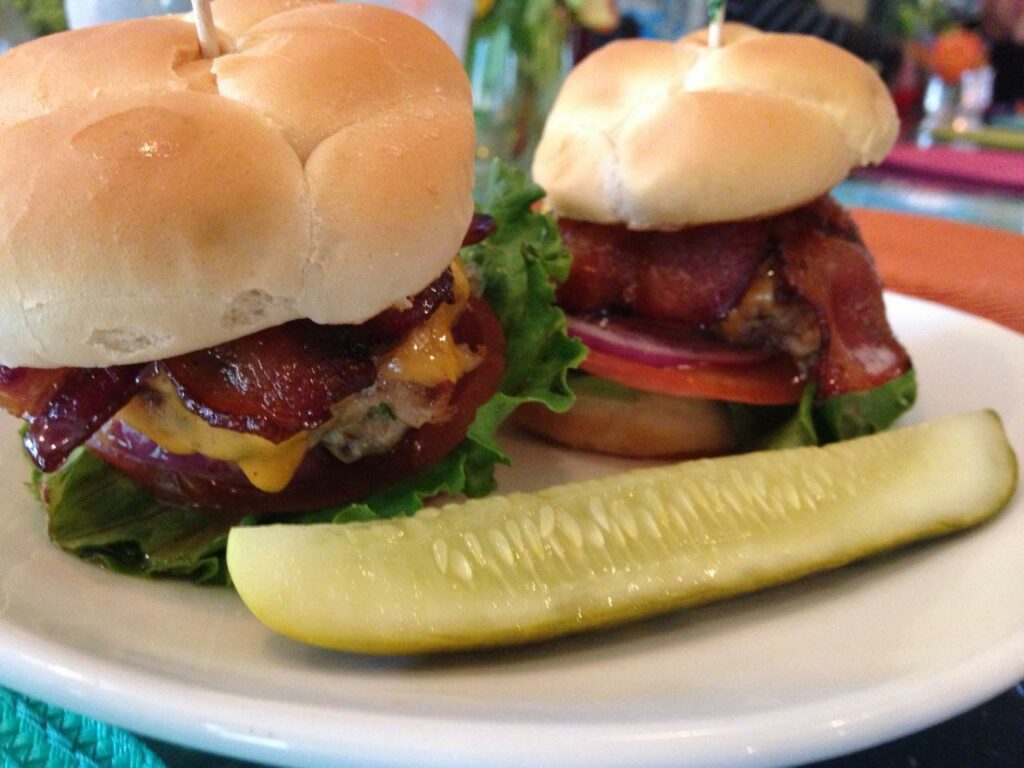 If you've only got a minute, peruse their stocked deli case that includes Chef Kent's daily creations that won't stick around long like his bacon wrapped meatloaf, farro kale salad, pasta salads, or lasagna. You can also fill up your growler or grab some craft beers brewed right here on the Oregon coast. Whenever possible, the owner offers locally made crafts and foods, and sources food and ingredients from local suppliers up and down the Oregon coast.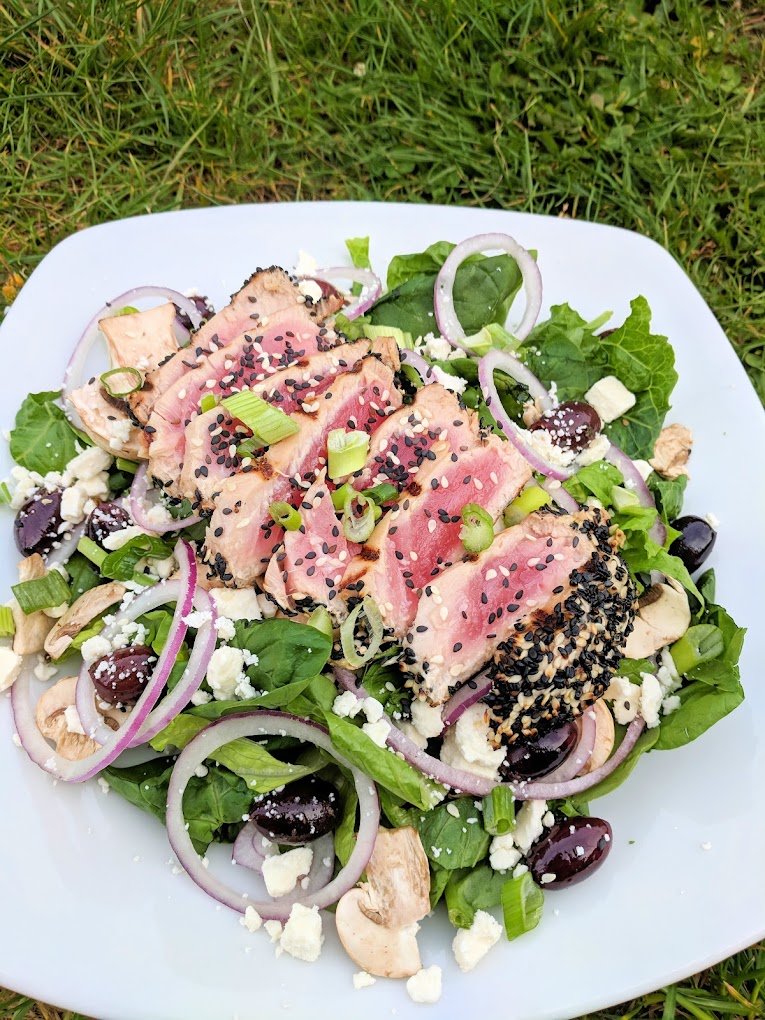 The Neskowin Trading Company has a beautiful wrap-around porch where you can sit and eat, and they often have live local music out on the porch in the summer, so grab a drink and a snack and stay a while. The prices are slightly higher than you'd see at a regular grocery store, but you shouldn't be doing your week's worth of shopping here anyway. They are unapologetically a gourmet grocery store and you're in a touristy area, so be prepared to pay a little extra.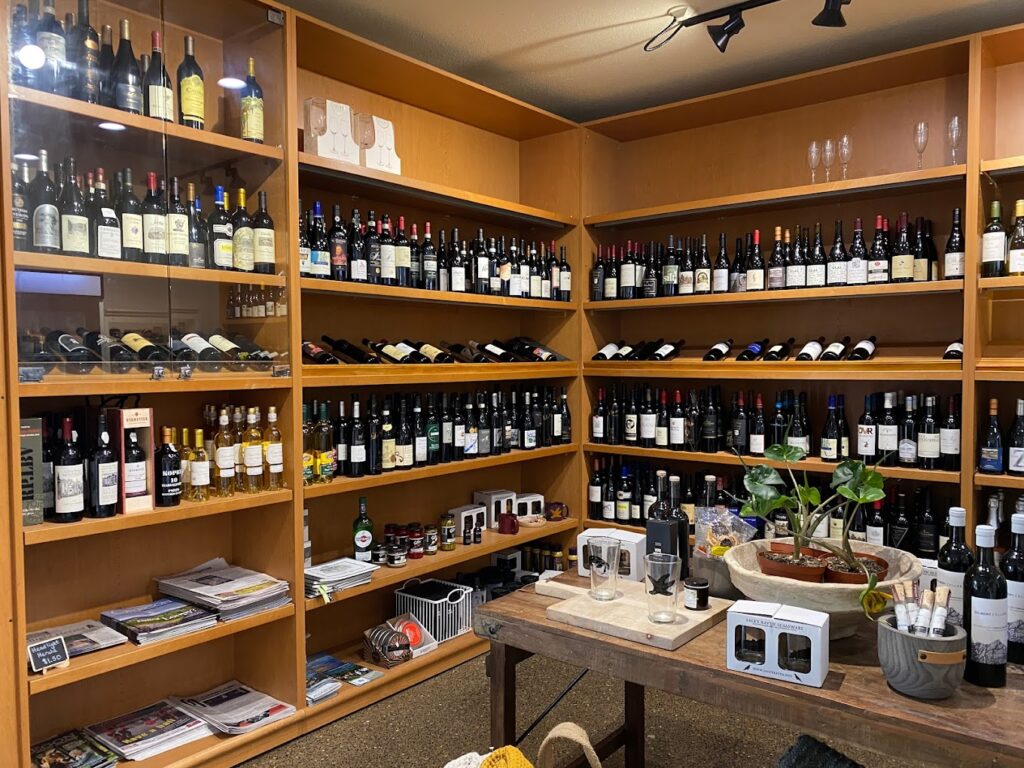 The Neskowin Store is the place to go whether you're on your way to the Ghost Forest, Proposal Rock, to kayak in Nestucca Bay, or hit up nine holes at the Neskowin Golf Course. Stop by when you're in town and you won't regret it!
Hours (note that hours may change seasonally):
Monday: Closed
Tuesday: 8:00am - 3:00pm
Wednesday - Sunday: 8:00am - 7:00pm
Phone: (503) 392-3035
Address: 48880 Hwy 101 S. (PCH), Neskowin, OR
The Neskowin Trading Company stands as a shining example among the numerous local businesses fostering positive change in Oregon. If you've got a favorite spot or business in mind, don't hesitate to nominate them—they might just be highlighted in an upcoming feature for That Oregon Life. Be sure to stay connected with That Oregon Life on Facebook and Instagram to stay updated on the most remarkable destinations, attractions, and happenings in the Beaver State.