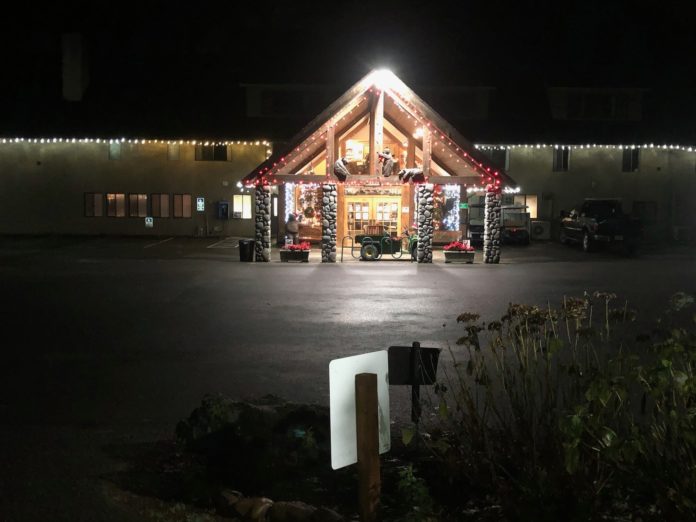 As a seasoned visitor to Oregon's hot springs, I hold a special fondness for Belknap Hot Springs, a place I've returned to multiple times and have consistently found delightful. Tucked away just over an hour east of Eugene, alongside the mesmerizing McKenzie River, Belknap is not just a destination; it's an experience that blends nature's tranquility with the unique joy of thermal springs. I've come to appreciate not only the resort's tranquil offerings but also its fascinating past.
Each visit here starts with a drive through Oregon's lush landscapes, a prelude to the serenity that awaits at Belknap. Upon arrival, I'm always struck by the well-tended acres of gardens, a testament to the care and attention given to this retreat. The gardens, with their variety of plants and flowers, offer a peaceful stroll, perfect for unwinding before or after enjoying the hot springs.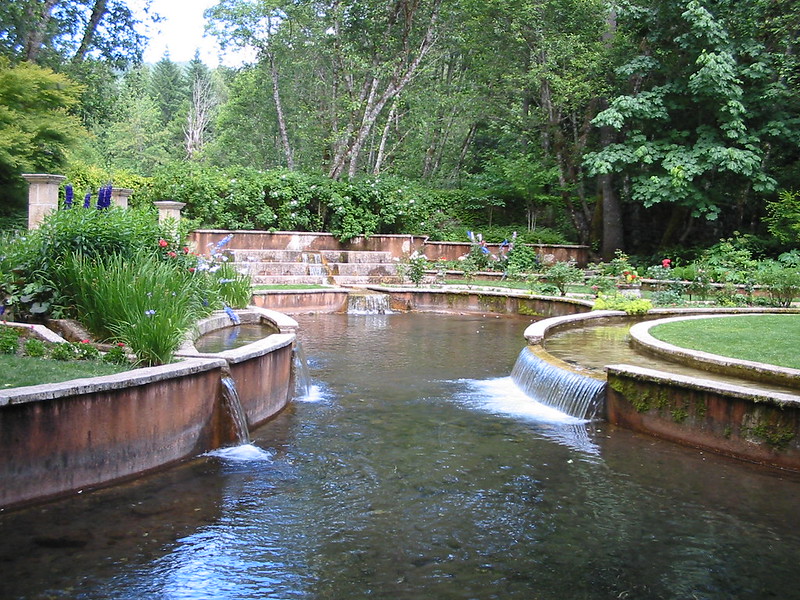 History of Belknap Hot Springs
The history of Belknap Hot Springs is integral to its character. Belknap Hot Springs, known historically by several names including Siloam Springs and The Pools of the Salome, is a site steeped in history and natural allure. Located in the heart of central Oregon's Cascade Range, the springs first garnered attention in 1854 when explorers, in their quest to locate the headwaters of the McKenzie River, came upon these thermal waters.
The commercial journey of Belknap Hot Springs began in 1870, spearheaded by Rollin Simeon Belknap. An adventurous soul, Belknap's life journey took him from Vermont to the fervor of San Francisco during the Gold Rush era, and even into the fray of the Rogue River Indian War in 1855, before he eventually founded this hot springs resort. His vision brought to life a destination complete with a hotel and bathhouse, catering to those seeking both health and leisure.
An advertisement in the 1874 Oregon State Journal penned by Belknap himself captures the essence of his establishment. It was an invitation to "Those in Search of HEALTH OR PLEASURE," where he proclaimed the therapeutic virtues of the hot springs. Belknap attested to the healing powers of the waters, citing their effectiveness in treating a range of ailments from rheumatism and inflammation to "Female Weakness" and general debility, making the hot springs a sought-after destination for wellness and rejuvenation.
Sign up for monthly emails full of local travel inspiration and fun trip ideas. In each newsletter we'll share upcoming events, new things to do, hot dining spots and great travel ideas.
In 1907, John Howard Haak purchased 160 acres on the McKenzie River, including the hot springs, after relocating from Michigan's timber industry. His daughter, Helen Amanda Haak, and her husband, Frank Perry Bigelow, later took on the management of the property. They, along with their four sons, expanded the resort significantly, constructing a hotel, dance hall, post office, bathhouse, and swimming pool. A striking feature of the lodge, the large columnar basalt fireplace, was built by a great uncle from local stone, adding a touch of historical elegance.
In its early years, Belknap was known as the "last resort" on the Clear Lake Road, a secluded haven at the road's end. Frank Bigelow's contribution included the construction of a hydroelectric plant across the river, powering the resort. The "secret garden" of Belknap lies along a diverted channel of the McKenzie River, created for this plant.
The 1930s and 1940s were bustling times for the resort under Frank's management, featuring a restaurant, bathhouse with deep soaking tubs, steam rooms, and wellness services. The resort was a family-run business, with the children immersed in its operations, from lifeguarding at the pool to guiding guests on fishing excursions.
Belknap's resilience is exemplified by its recovery from the great winter flood of 1964, which destroyed several bridges, including the one to the hot springs. The property was later sold, but the hot springs and adjacent land remained in family hands. In 1989, a family dream was realized with the construction of a home on the riverbanks, continuing the legacy.
Visiting Belknap today
Belknap's main allure, of course, is its two mineral-rich hot spring pools. Open year-round, these pools provide a soothing soak that I've found to be the perfect antidote to the hustle and bustle of everyday life. The lower pool, open to both lodge guests and day visitors, is a communal hub where I've often enjoyed conversations with fellow travelers. The upper pool, exclusive to overnight guests, offers a more secluded experience, ideal for those seeking quiet contemplation or a romantic escape.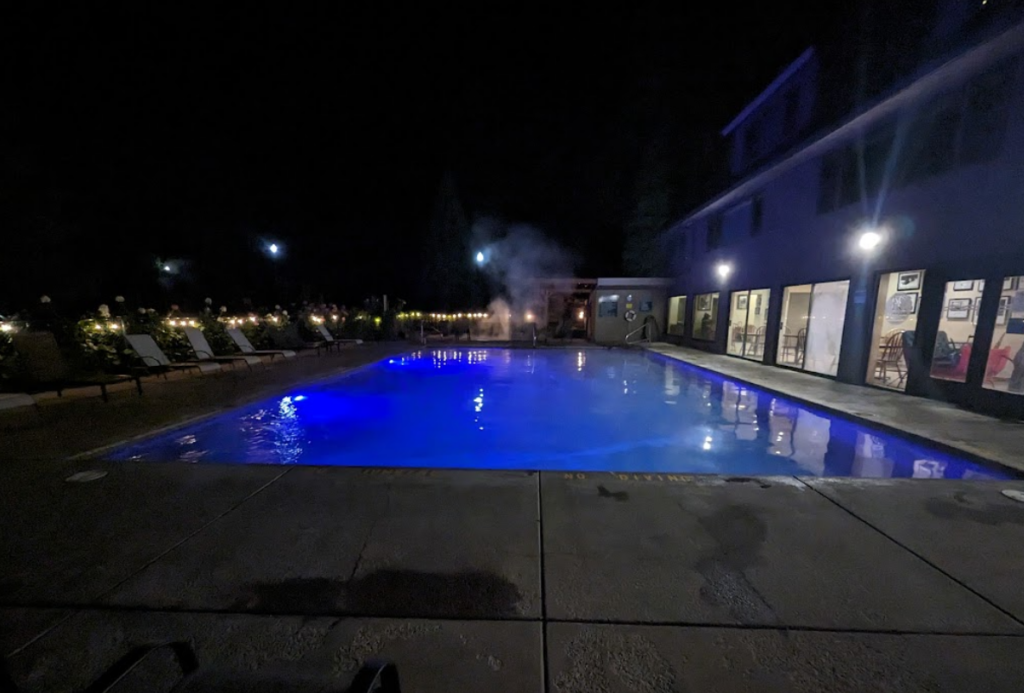 I've stayed in both the lodge and the cabins during my visits. The lodge rooms, comfortable and well-appointed, offer convenience and easy access to the facilities.
Having visited this charming facility several times, I've come to appreciate its unique blend of rustic charm and quaint comfort. Each visit brings with it a sense of nostalgia, as the lodge still retains elements of its 1970s character, adding a distinctive touch to the overall ambiance. Modern amenities like electric fire heat and jacuzzi tubs in the lodge rooms are thoughtful updates that enhance the experience, blending the old with the new.
Over my various stays, I've also had the pleasure of staying in the cabins. Each cabin offers a more secluded and intimate experience, providing a different perspective on the rustic charm of the facility. The cabins, nestled in their serene surroundings, offer a quiet retreat, ideal for those looking for a more private escape.
Regardless of the time of year, the lodge always buzzes with a lively atmosphere, often populated by locals and families, even during the quieter month of February. This sense of community adds to the warmth and welcoming nature of the place.
The hot spring pool at the lodge consistently stands out as a highlight of my visits. It's a perfect spot for unwinding and soaking in the tranquility, embodying the essence of what a locally owned and operated hotel should offer. While it's not a large-scale resort like World Mark, its more intimate and personal touch makes each stay memorable and distinct, offering a homely feel that larger resorts often lack.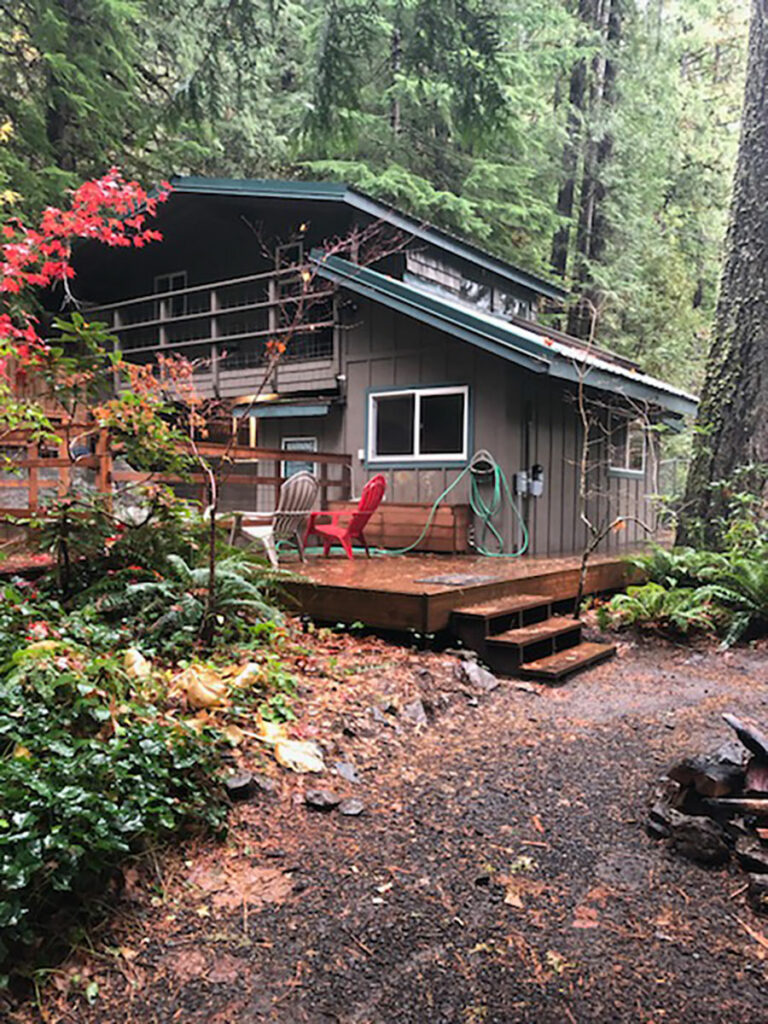 Waking up to the sound of the nearby river and the sight of the forest is a rejuvenating experience in itself.
My most memorable moments at Belknap often involve exploring the surroundings. The nearby McKenzie River Trail is a haven for outdoor enthusiasts. Hiking along this trail, with its breathtaking views and varied landscapes, has been a highlight of my trips. Returning to the warm embrace of the hot springs after a day of hiking is incredibly satisfying.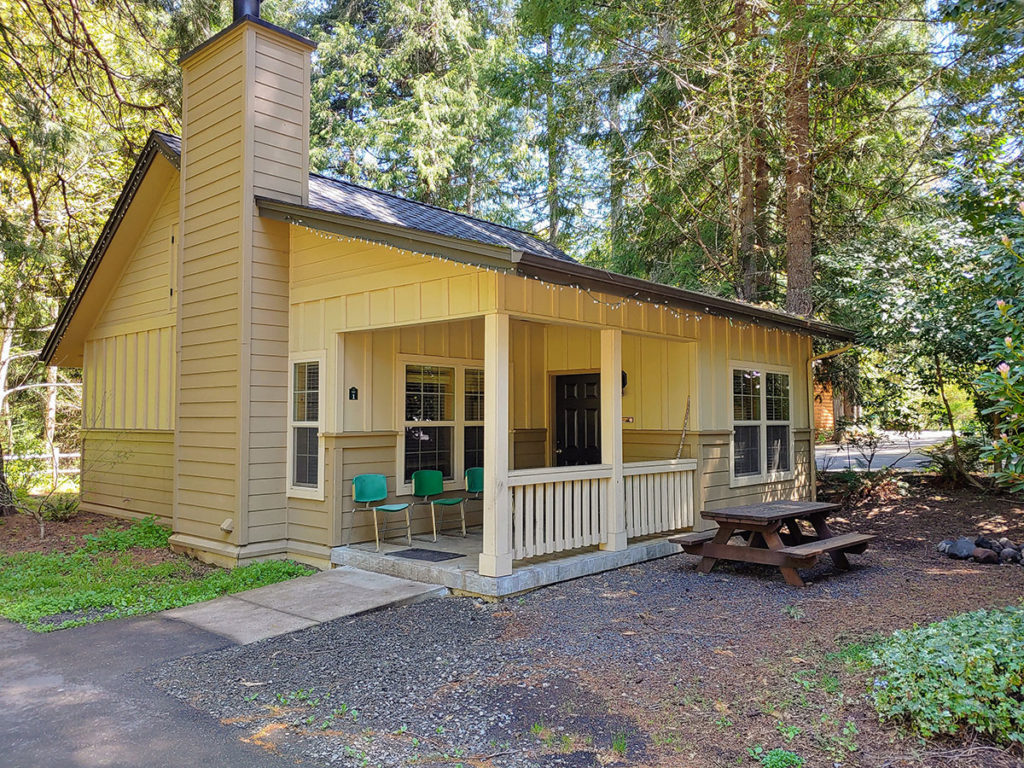 Location, pricing and hours
Location: 59296 N, Belknap Hot Springs Rd, McKenzie Bridge, OR 97413
Official website: Here
Operational Hours: The lower pool is accessible from 9 am to 6 pm for day users and walk-in guests, with hourly rates. It's important to arrive early to maximize your time. For overnight guests, both the lower and upper pools are available from 9 am to 9 pm.
Guidelines: It's important to respect the rules that maintain the serene atmosphere of Belknap. The pools are for soaking only, so diving and jumping are out of the question. Children need to be at least two years old, toilet trained, and bathing suits are mandatory for all. Also, while I love pets, they aren't allowed in the pool areas.
Accommodation Options: Whether you prefer the convenience of lodge rooms, the charm of cabins, or the adventure of tent or RV camping, Belknap caters to various preferences.
Pricing: At the time of writing this, detailed pricing information for various accommodations at the resort can be found under the specific tabs related to each type of reservation on their website. To give a general idea, the pricing is as follows: Lodge Rooms are available at a range of $125 to $200 per night, plus lodging tax. For a more secluded experience, Cabins are priced between $150 and $550 per night, also subject to lodging tax. For those preferring an outdoor experience, Tent & RV spots are offered at $35 to $45 per night, plus lodging tax. Additionally, Mountain Homes, which provide a more spacious and luxurious stay, are priced from $225 to $325 per night, with lodging tax applicable.
Reservations: I always ensure to book in advance, either by calling 541-822-3512 or through their online reservation system.
Each visit to Belknap Hot Springs has been a rejuvenating experience for me, and it's a place I wholeheartedly recommend for anyone looking for a serene getaway in the heart of Oregon's natural beauty.