Hey there, pasta enthusiasts! If you're on the hunt for a dining experience that's not just about the food, but a journey through time and taste, then buckle up because we're about to take you on a ride to The Old Spaghetti Factory in Hillsboro, Oregon. The Old Spaghetti Factory started as a local restaurant in Portland and was so well loved that it expanded to the much loved pasta empire it is today.
The Old Spaghetti Factory In Hillsboro, Oregon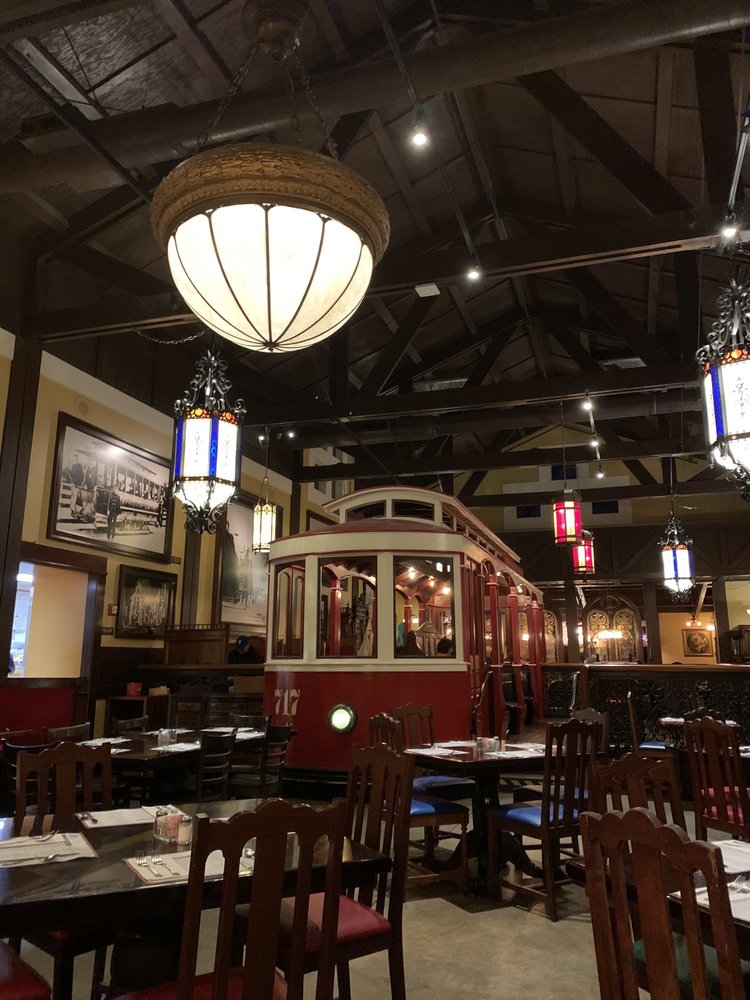 Imagine stepping into a space where warm, ambient lighting meets detailed stained glass narratives of days long past. Oversized vibrant booths await, beckoning you to savor their comforts. And the pièce de résistance? An authentic vintage trolley car situated at the heart of the dining area! Indeed, it's true. Guests have the rare opportunity to enjoy their delectable spaghetti within this timeless transport. Who needs a time machine when you can eat mouth watering spaghetti sitting in a trolley, right?
The Old Spaghetti Factory - An Oregon Born Legacy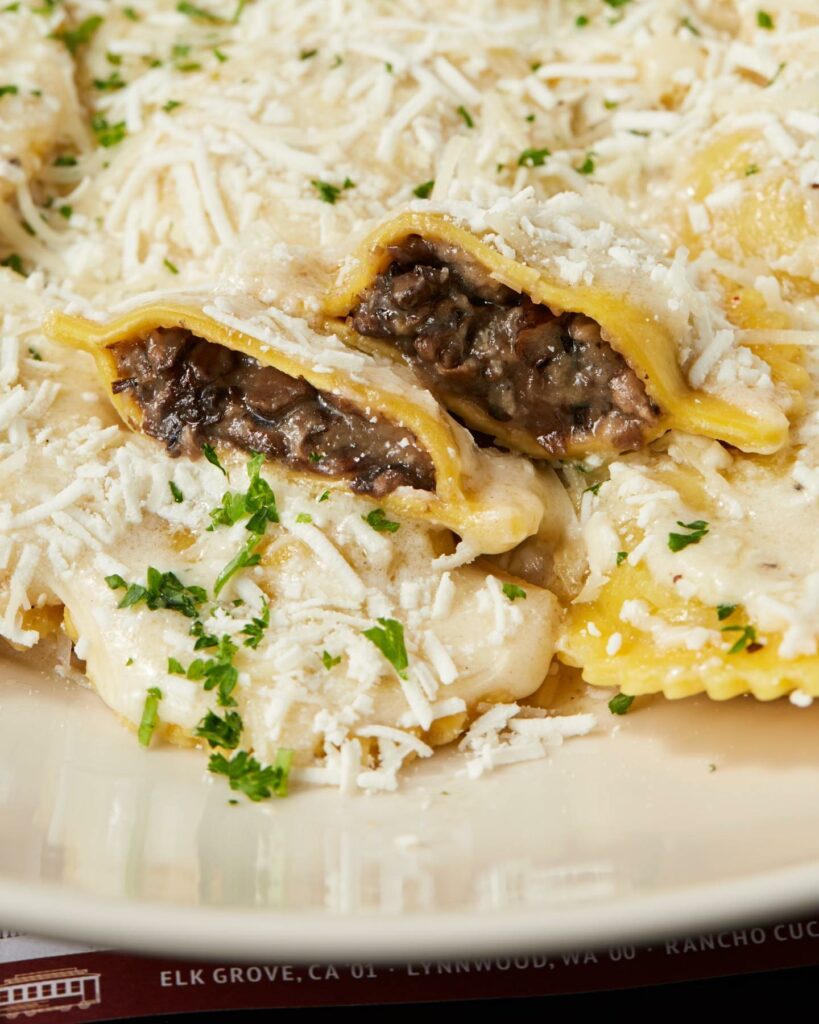 Founded in 1969 by the dynamic duo Guss and Sally Dussin, The Old Spaghetti Factory has been dishing out memories for over five decades. Family-owned and operated, this place feels like a cozy hug from your pasta-loving relatives. It's not just a restaurant; it's a family celebration waiting to happen.
The journey began on January 10th, 1969, in the historic Carriage and Baggage Building on 2nd and Pine in Portland. Fast forward to today, with over 40 locations across 13 states, this spaghetti haven has become a household name.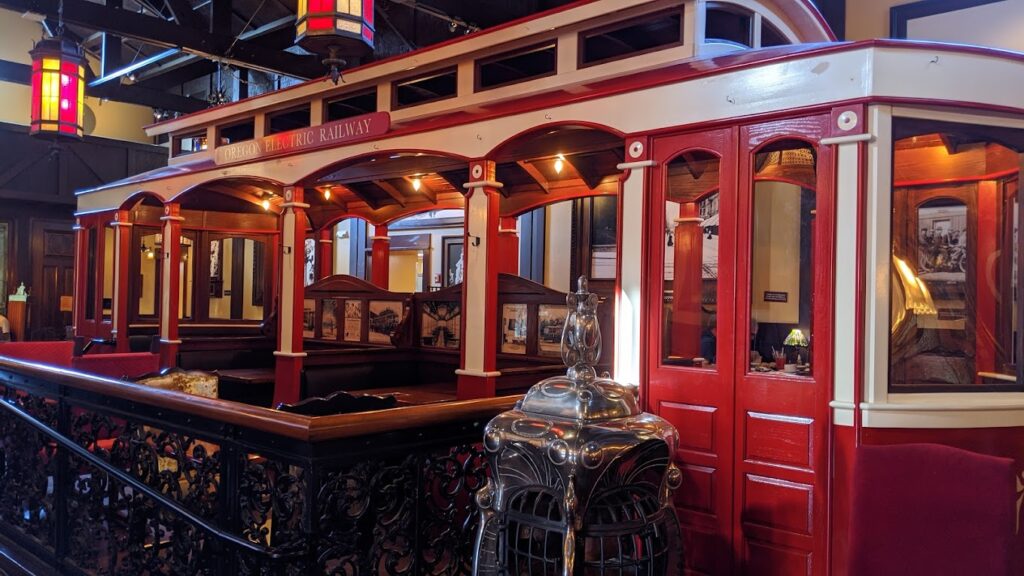 And let's not forget our friends in Japan – two Old Spaghetti Factory restaurants in Nagoya and Kobe are bringing the pasta party overseas! There are also Old Spaghetti Factories in Canada if you're ever traveling and get the craving for fresh house made made marinara.
Spaghetti, Cheese, And House Made Marinara Made With Love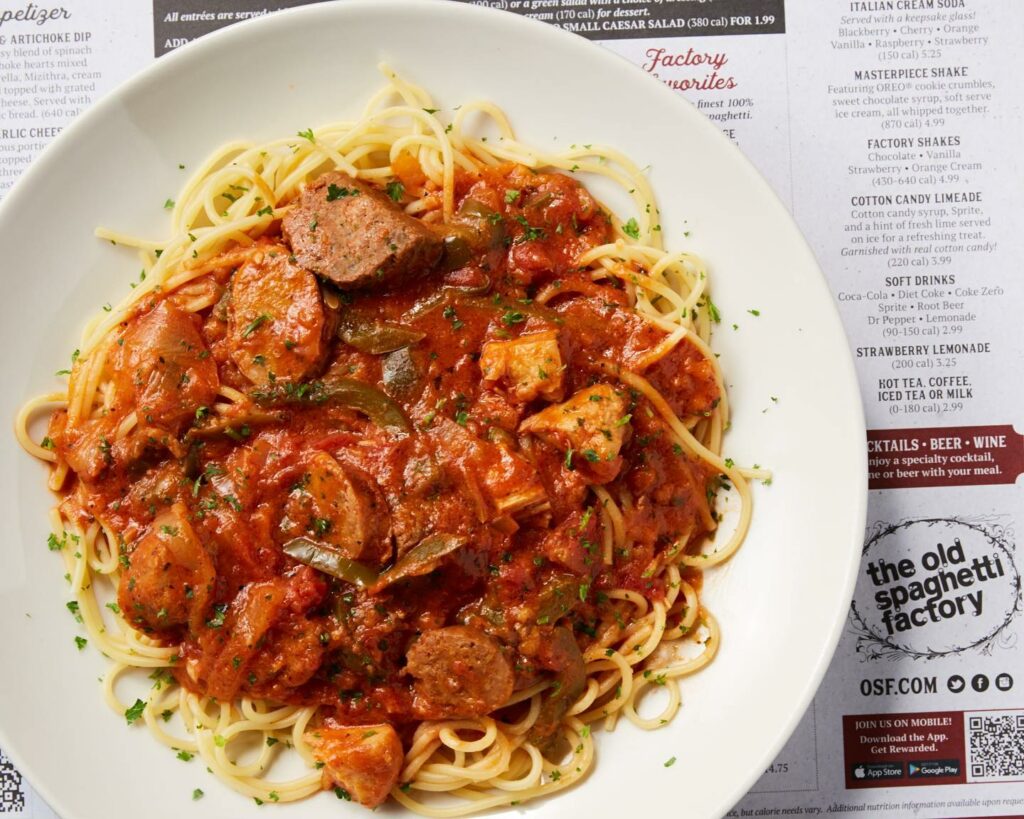 Pasta is the star of the show at The Old Spaghetti Factory, along with house made marinara that will leave you wanting to come back for more.
The Spaghetti with Mizithra Cheese and Browned Butter has become a fan favorite even though the dish almost didn't make it to the menu. Thanks to Guss' genius move to secure a license, we now have the pleasure of savoring this delectable family recipe. It's cheesy, it's buttery, and it's a crowd-pleaser!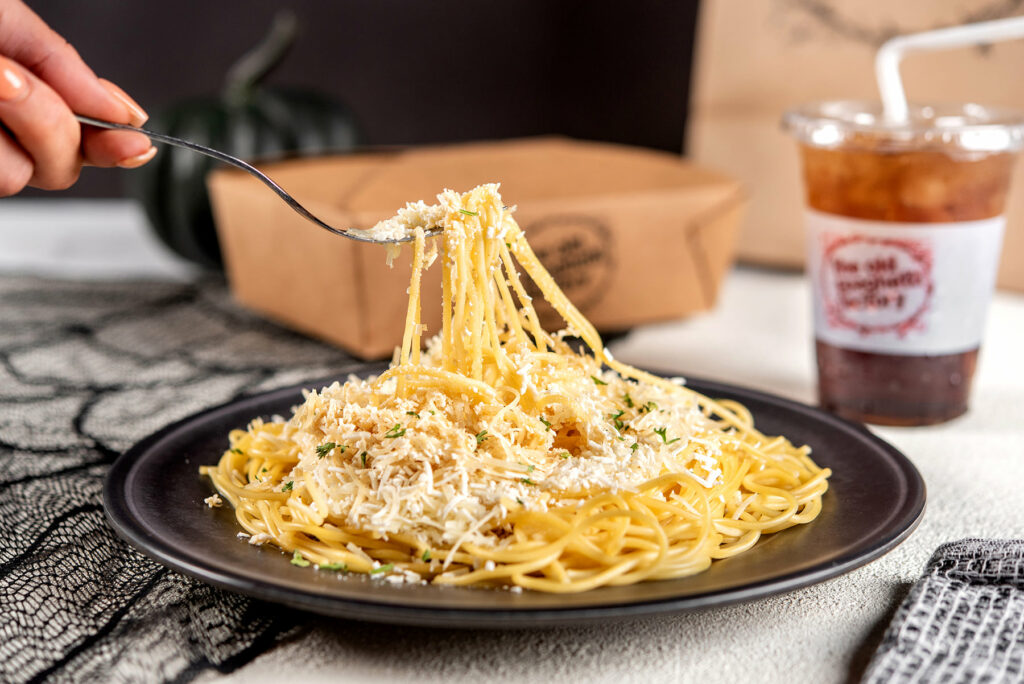 If you're a cheese aficionado, the Spinach and Cheese Ravioli will make your taste buds do a happy dance. Tender ravioli stuffed with spinach and two cheeses, all smothered in their from-scratch Marinara Sauce – it's like a cheesy symphony in your mouth.
But what's an Italian feast without lasagna? Layers of pasta, marinara, ground beef, pork, and four cheeses – The Old Spaghetti Factory's Lasagna is a culinary masterpiece. It's a comfort food hug that you can eat.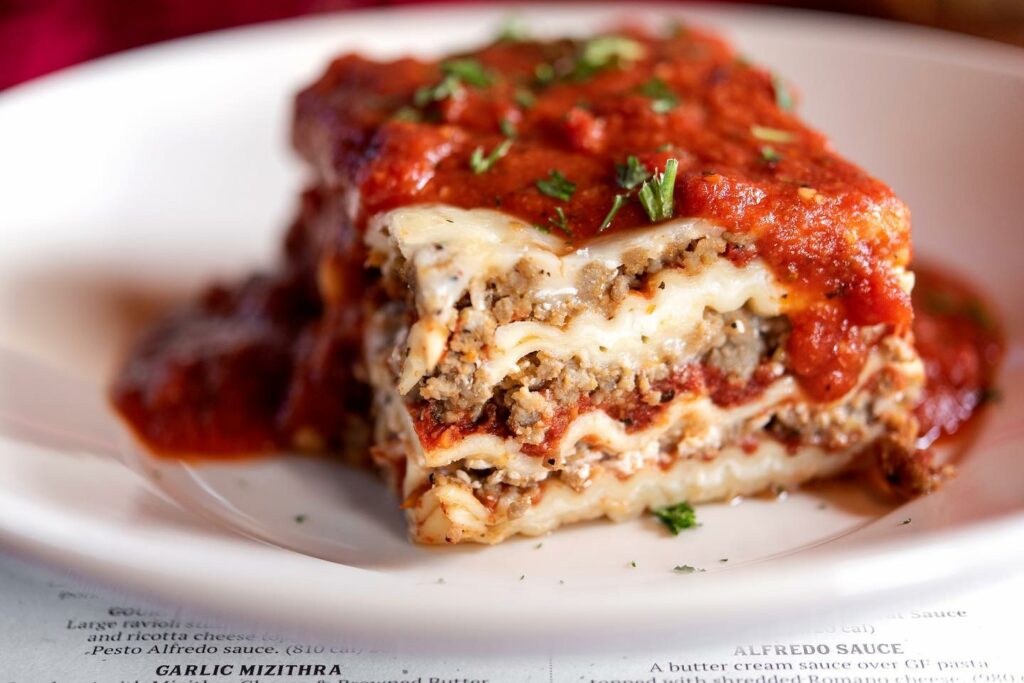 And of course, we can't forget the classics. Spaghetti with meatballs has been a star since opening night in 1969. Two large meatballs, seasoned to perfection, topped with Marinara sauce – it's a timeless Italian classic that never goes out of style.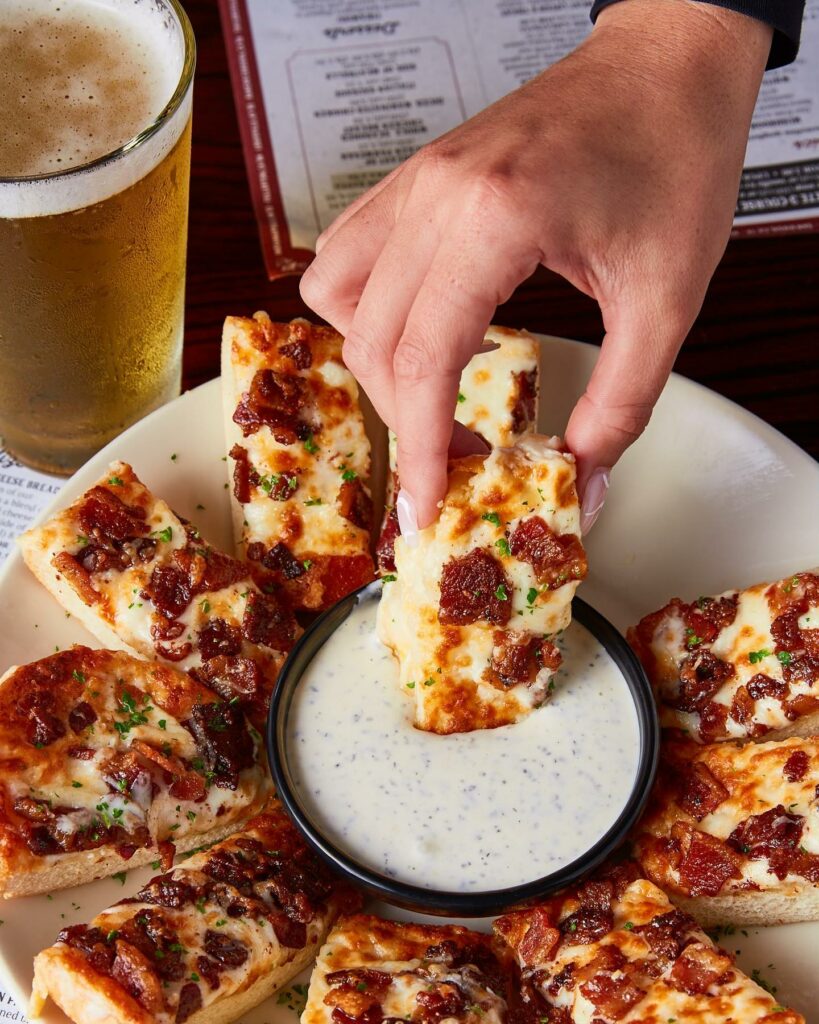 Feeling a bit adventurous? Dive into the Spicy Spaghetti Vesuvius. This one's got a kick, with a spicy blend of chicken, sausage, diced meatballs, green peppers, and onions. Seasoned with Tabasco and Sambal Chili Paste, it's a flavor explosion that will wake up your taste buds!
And here's the best part – no gluten, no problem. The Old Spaghetti Factory has gluten-friendly versions of many classics, ensuring everyone can join the pasta party!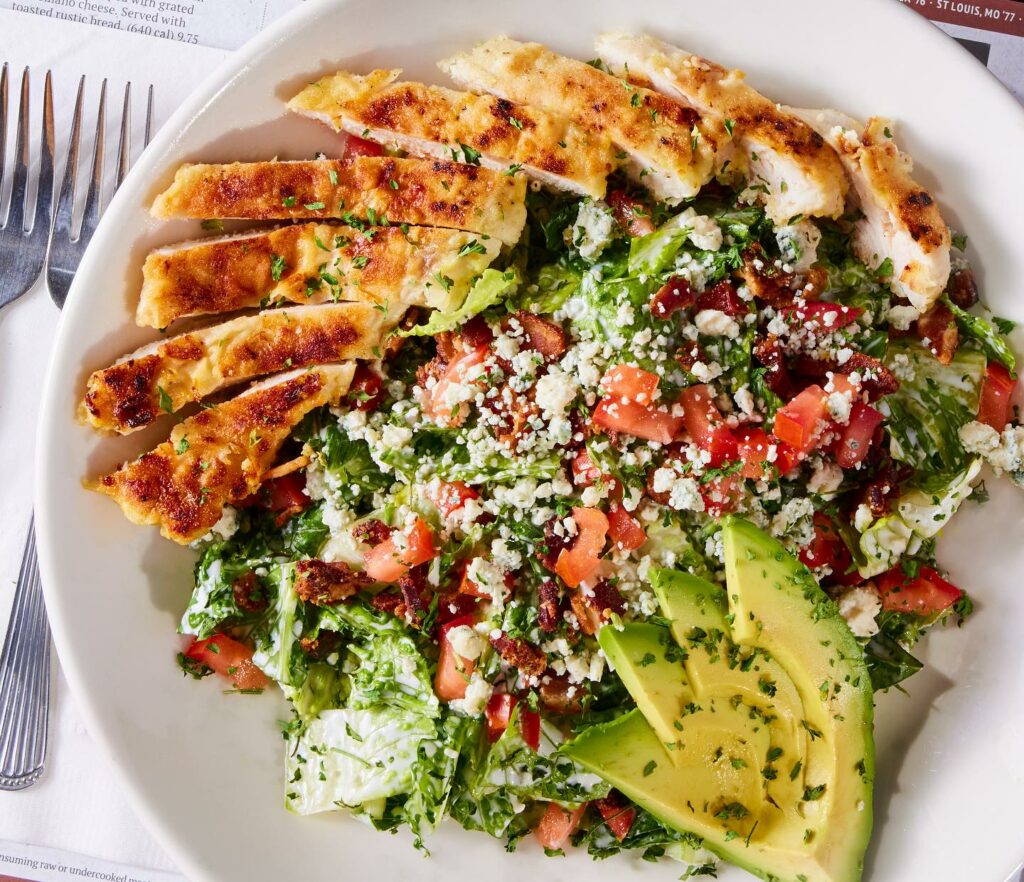 But wait, there's more! You can go all out and order a three-course meal, including dessert. Feast your eyes on this mouthwatering cheesecake. And for those trying to balance it all out, there are healthy salad options available too.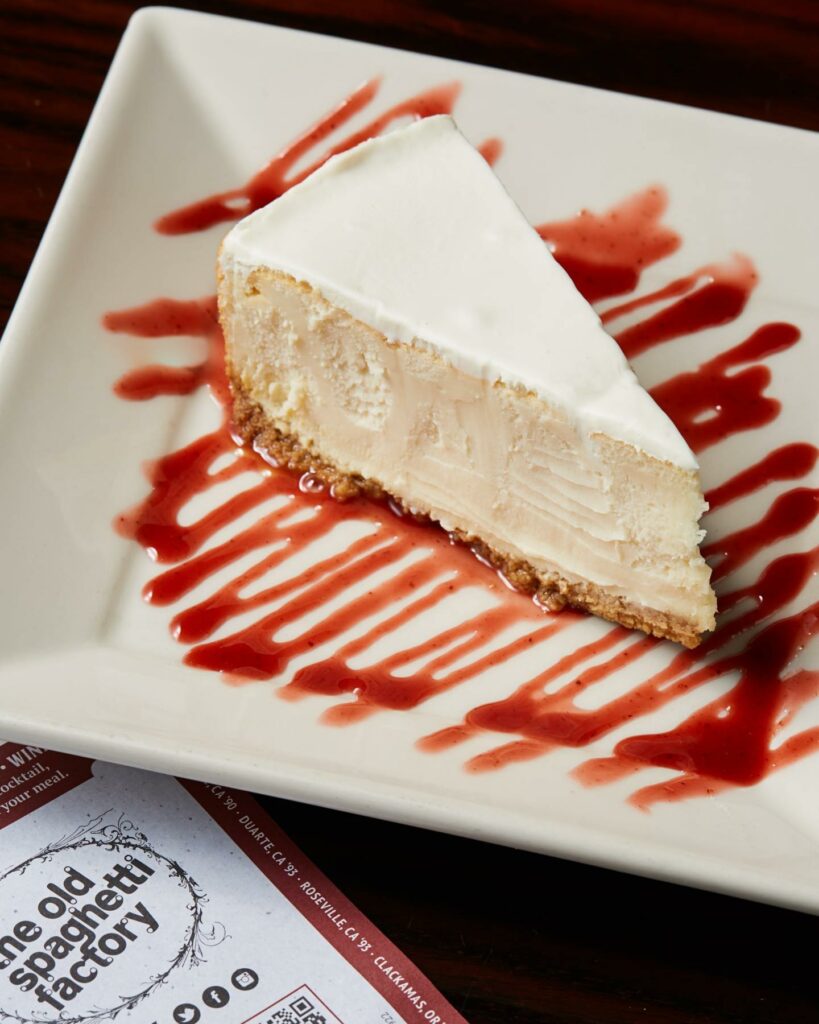 In a delightful update for Eugene's food enthusiasts, The Old Spaghetti Factory is set to unveil its newest location on November 13th of this year. And, in a nod to local history, this renowned establishment will occupy the storied spot where the Oregon Electric Station once hummed with activity. As the date approaches, the community is buzzing with anticipation, eager to create new memories in a place that holds so many old ones.
The Old Spaghetti Factory Hillsboro, Oregon Information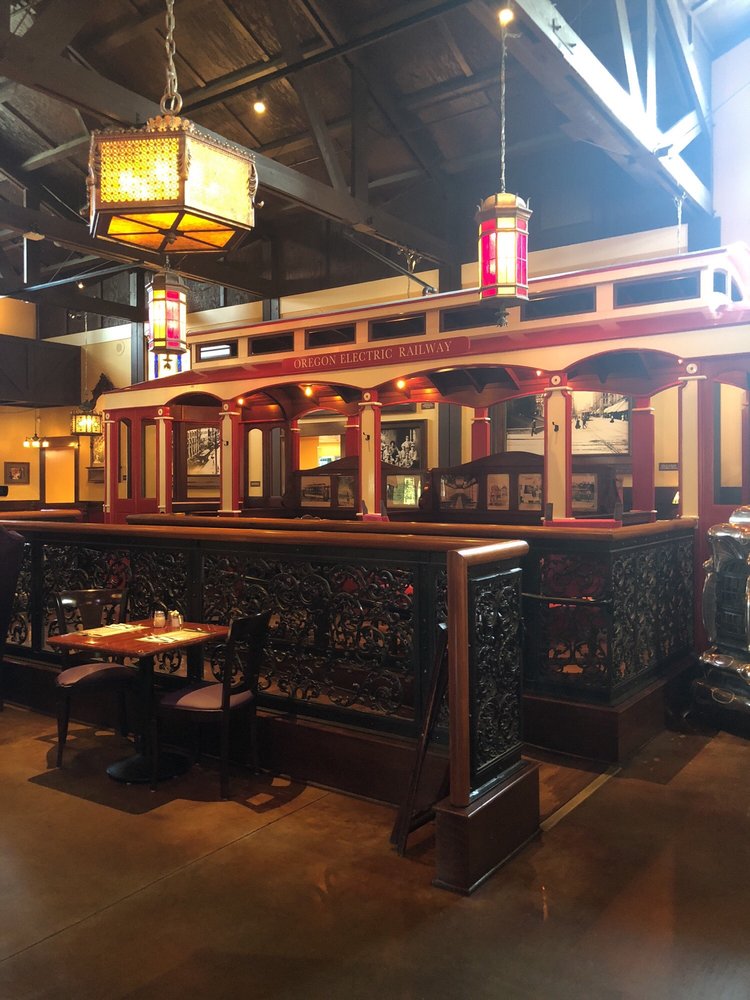 Located at 10425 NE Tanasbourne Drive, Hillsboro, Oregon, the establishment welcomes guests from Monday to Thursday between 11 AM to 9 PM. On Fridays, it extends its hours slightly, staying open until 9:30 PM, matching its Saturday timings. Sundays see doors open from 12 PM to 9 PM. If you wish to get in touch directly, you can reach out via phone at 503-617-7614. For a comprehensive overview and further details, I recommend visiting their official website. The Old Spaghetti Factory also has locations in Clackamas, Corvallis, Portland, and Sherwood.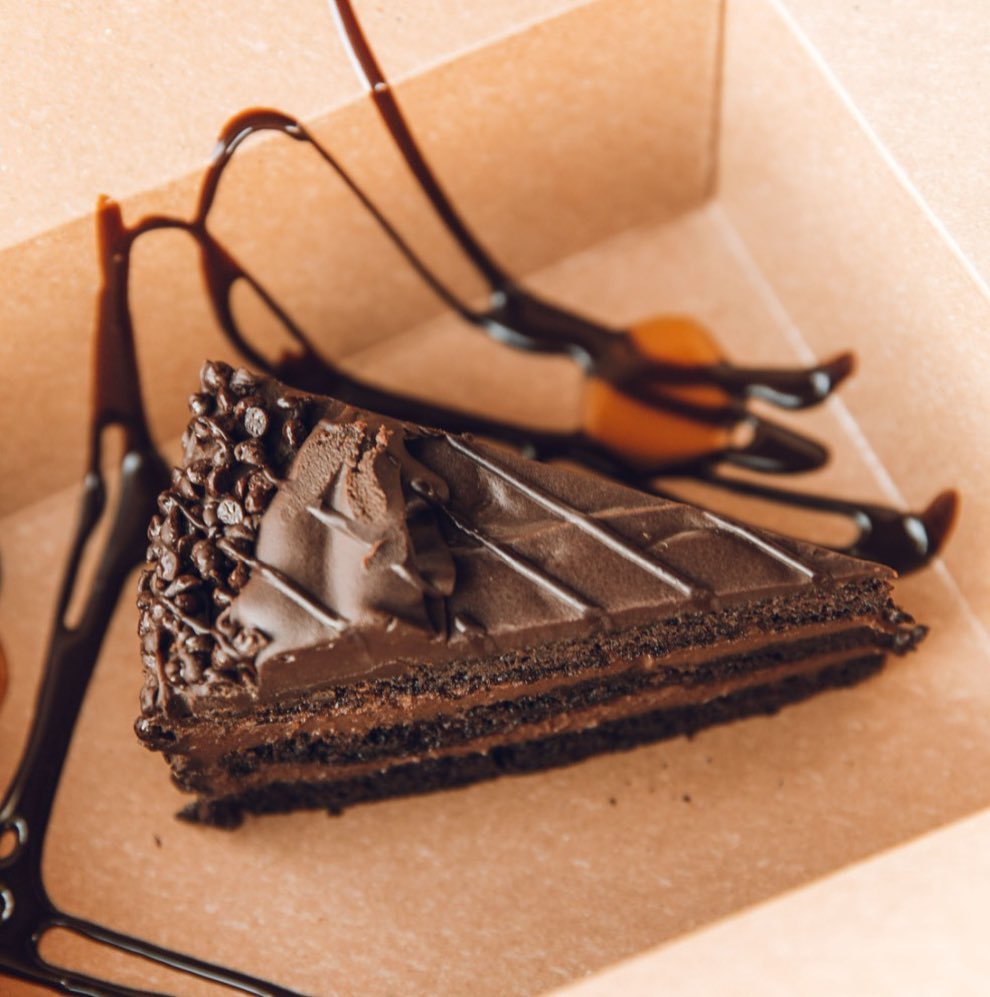 We think you'll also enjoy reading about this whimsical park in Hillsboro with a giant wooden play structure shaped like a monkey, as well as our guide to the 10 Best Cities To Live In in Oregon.
The Old Spaghetti Factory stands as a shining example among the numerous local businesses fostering positive change in Oregon. If you've got a favorite spot or business in mind, don't hesitate to nominate them—they might just be highlighted in an upcoming feature for That Oregon Life. Be sure to stay connected with That Oregon Life on Facebook and Instagram to stay updated on the most remarkable destinations, attractions, and happenings in the Beaver State.