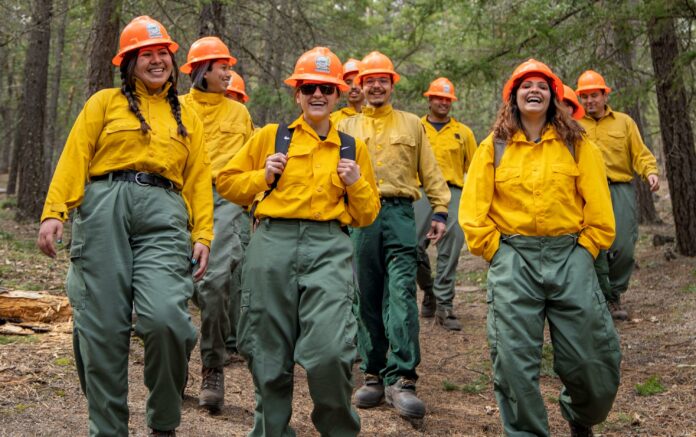 Hey there, nature lovers! Are you ready for some exciting news? If you've ever felt the call of the wild and thought about contributing to the preservation of our nation's forests, this might just be your moment. The Forest Service is hiring, and they've got spots for hundreds of entry-level forestry technicians and aids. The best part? These positions are available in some of the most breathtaking spots across the nation.
Imagine making a daily difference by lessening tree diseases, curbing the spread of invasive plant species, and even reducing wildfire threats. Oh, and did I mention improving habitats for wildlife, including some endangered species? That could be you! As a forestry technician or aid, your role could range from surveying ecosystems, building and maintaining trails, implementing projects that protect and restore our forests, to even managing the growth of trees and other vegetation. And if you're a people person, you might find yourself recruiting and training volunteers or working directly with the public to ensure they get the most out of our national forests and grasslands.
Job Opportunities Forestry Technician & Aids: Dive deep into various natural resource and recreation areas such as timber, wildlife, botany, silviculture, and recreation, among others. The tasks are as varied as the landscapes, so you're sure to find your niche.
Details About the Openings Ready to make the leap? Positions are open to everyone and will be up for grabs on USAJOBS from October 19 to November 22, 2023. And while the opportunities are nationwide, specific location details will be outlined in the job announcements on the website.
Got Questions? No worries. Simply give a ring to 1-877-372-7248 (choose option 2 and follow the instructions). They're there to help Monday through Friday, 7 a.m. to 5 p.m. Mountain Time. Just remember, they're off on federal holidays.
Sign up for monthly emails full of local travel inspiration and fun trip ideas. In each newsletter we'll share upcoming events, new things to do, hot dining spots and great travel ideas.
So, whether you're an aspiring forester or just someone with a passion for nature, this is your opportunity to play a part in preserving our nation's beauty. Dive deeper into the details over at the U.S. Forest Service's website. Best of luck, and may the forest be with you!