I'll never forget where I was on August 24, 2002. Going about my workday, then entering the breakroom to find my boss grimly glued to the TV. "I KNEW IT," was all she managed to say. I think in our hearts we all did, but the burden of proof is evidence, and dear God did we get it that late summer day. It had been eight long months since Ashley Pond vanished on her way to the school bus in her hometown of Oregon City. Six months since her friend Miranda Gaddis went missing in exactly the same way.
As I watched a KATU retrospective to familiarize myself with this case all over again, I was struck by two things: those two beautiful girls, innocence stolen, and the purely sickening evil that was Ward Weaver III.
The Disappearances of Ashley Pond and Miranda Gaddis
Ashley Pond was a vibrant 12-year-old, an avid dancer with a bright future ahead of her, and her sudden absence was shocking and distressing to her friends and family. She woke up late the morning of Jan. 9, 2002, hastily throwing on clothes and running out the door of the Newell Creek Apartment she shared with her mother and sister. The bus to Gardiner Middle School was just a ten-minute walk away, but Ashley never made it.
Her disappearance threw the Oregon City community into a tailspin. Even though Ashley had a very troubled childhood (repeatedly molested by several different men, including her biological father), close friends didn't believe she would run away. The FBI didn't think so either, but no crucial clues were surfacing.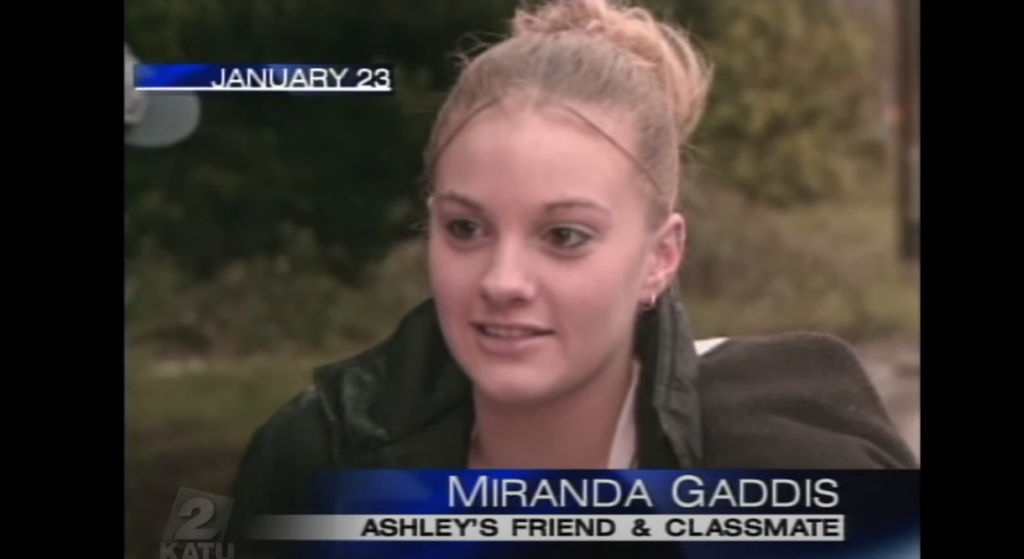 Miranda Gaddis was 13 and close friends with Ashley Pond. They lived in the same apartment complex, rode the same bus, and performed together on their school's dance team. They were both victims of child abuse. They ran in the same social circles that included Mallori Weaver, a friend who lived just down the road with her father Ward. The girls would have slumber and birthday parties there, but Ashley Pond was wary of Ward Weaver. She'd reported him to the police for attempted rape, but the case was eventually dropped.
Sign up for monthly emails full of local travel inspiration and fun trip ideas. In each newsletter we'll share upcoming events, new things to do, hot dining spots and great travel ideas.
On March 8, 2002, Miranda Gaddis disappeared in the same way Ashley did, leaving her apartment to catch a school bus she would never get on.
Digging Deeper
By now the FBI was fully involved and the case went national, with coverage by People Magazine, America's Most Wanted, Unsolved Mysteries, and Good Morning America, among other high-profile media outlets.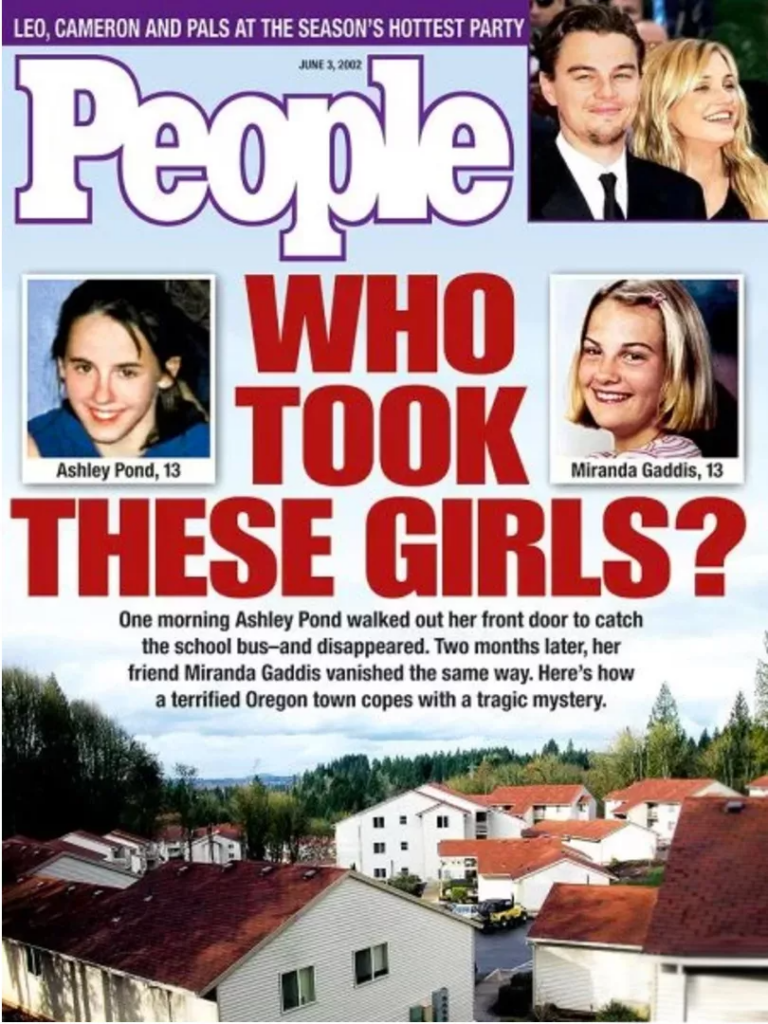 As spring turned to summer, hope waned, but determination to find the girls never faltered. Law enforcement, local groups, and national agencies joined forces, delving deeper into the dark corners of the community.
That's when suspicions began to arise around a seemingly ordinary figure: Ward Weaver III.
Pure Evil
Weaver never had it easy himself. His father, Ward Weaver Jr. was a violent abuser, traits he passed down the family line. In 1981 he brutally murdered a young couple whose car had broken down and buried them in the backyard; a gross foreshadowing of his son's future behavior.
Weaver III first exhibited violent behavior as a teenager; his sister, Tammi, later said that he physically and sexually abused at least one family member by the time he was twelve years old, and his half-brother, Robert Budrow, claimed that Weaver frequently beat him during their childhood. On June 15, 1986, Weaver attacked the teenage daughters of a friend in Fairfield, California, striking one of the girls—fifteen-year-old Jennifer Ordonoa—with a block of concrete. In July 1995, Weaver beat his girlfriend, Kristi Sloan, with a cast-iron skillet.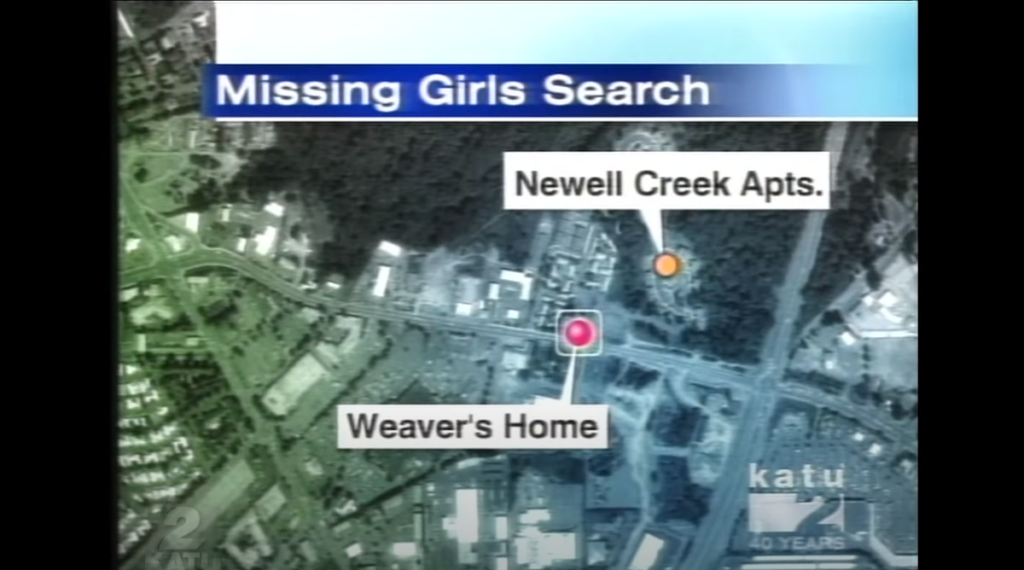 Despite years of violence, Weaver never spent long behind bars, and by 2002 he was renting a cheap house on South Beavercreek Road near the Newell Creek Apartments (now Stone Creek Apartments) where Ashley and Miranda lived.
The Investigation
Meanwhile, in 2002, Ward Weaver was busy "putting in a Jacuzzi" behind his home. He'd brought his son over to help him pour the concrete that would become the slab for his new hot tub to rest on. Around March 9, the day after Miranda went missing, Weaver told his son to go ahead and take the day off; he could finish the rest of the job on his own.
March 15: Search and Rescue Expert Harry Oakes volunteered to comb the nearby vicinity. Oakes was told by Ward Weaver to "steer clear of the newly poured concrete" as he didn't "want it disturbed." Alarmingly, Oakes' specially trained K9 signaled a potential "death alert" behind the residence.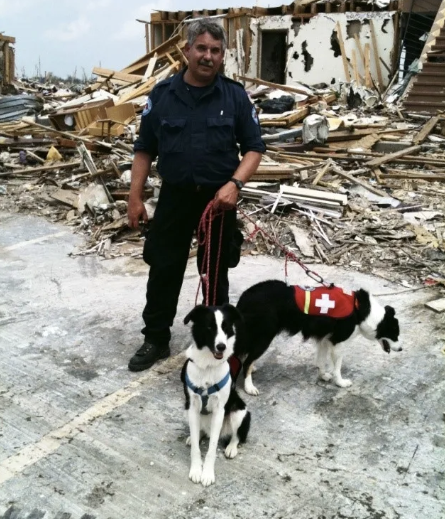 March 18: FBI spokeswoman Beth Anne Steele stated during a press interview: "There is a growing belief that the cases are related, and while there's a slight hope that they have run away, there is a growing belief that there was some kind of criminal activity involved."
May-June: Ward Weaver and several other persons of interest are asked to take polygraph tests, but the results aren't made available to the public.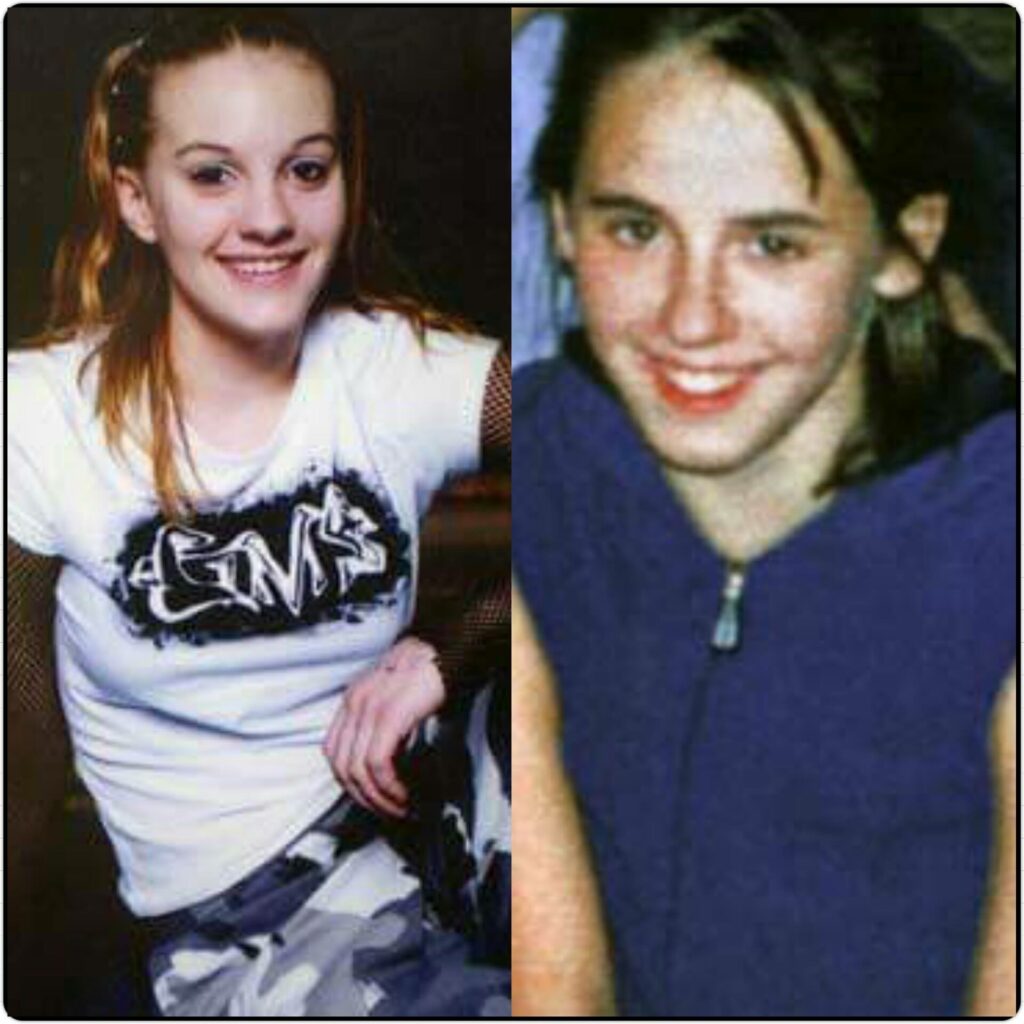 July 3: Anna Song of KATU sits down to interview Weaver in his home. He reveals that he did fail his polygraph, but blames "the incompetence of law enforcement", and goes on to express his growing frustration with the investigation and the invasion of his privacy. After proclaiming his innocence in the disappearances of Miranda and Ashley, Weaver agrees to take Song on a tour of his home, and this is the moment forever seared into the memories of those following the case.
In the aftermath, those few precious seconds became pivotally haunting.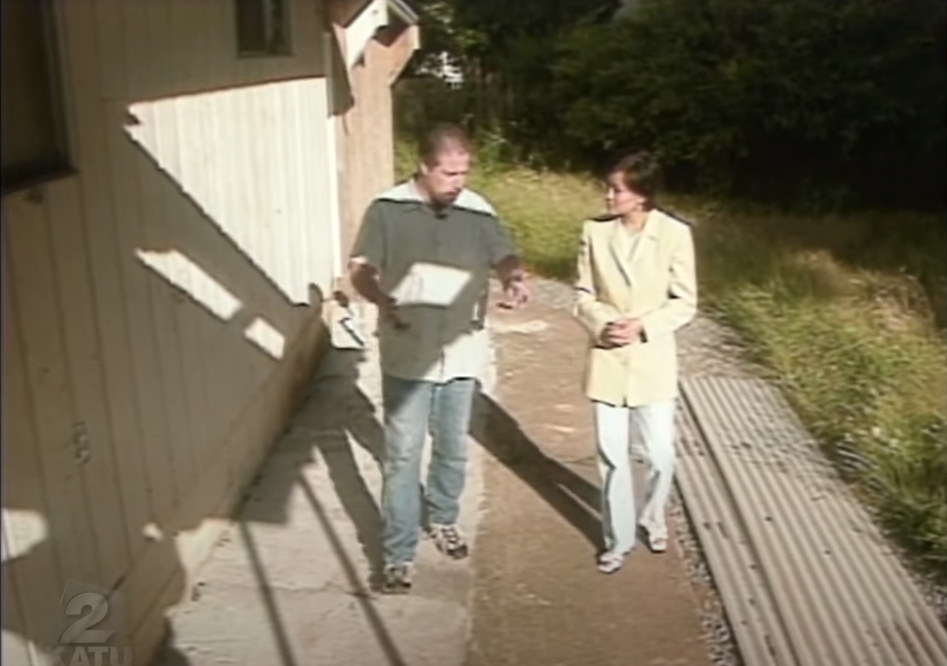 Weaver escorted reporter Anna Song through the house, making small talk and sharing stories about the girls and his daughter, Mallori. Eventually, the tour leads out into the backyard where Weaver casually strolls and pauses to chat with Song on the fresh slab of concrete he poured back in March.
The Unravelling
On August 8, 2002, Weaver stated in a news interview that he was simply fed up with "being harassed" and planned to move to Mexico within the next week or so. It's also later on this same day that Weaver sexually assaults his stepson Francis' 19-year-old girlfriend.
August 13: Weaver is arrested and taken into custody by Oregon State Police on rape charges.
August 14: Francis Weaver admits to the authorities that he believes his father killed Ashley and Miranda, and that their bodies are buried somewhere in Ward Weaver's backyard.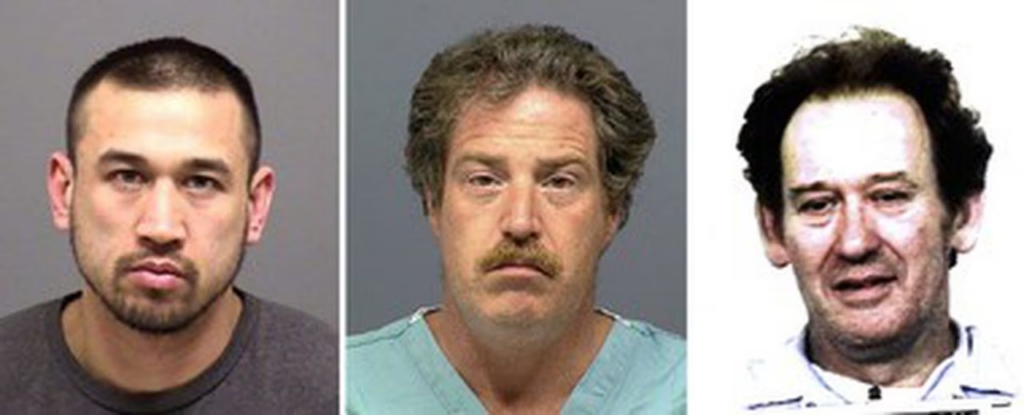 August 23: The FBI obtains a warrant to search Weaver's home and property.
August 24: Investigators discover human remains concealed inside an empty microwave box in the shed outside the home. These would be positively identified as Miranda Gaddis.
August 25: Ashley Pond's remains are found within a 55-gallon barrel beneath the very same concrete slab Weaver had nonchalantly stood upon while giving news interviews. The audacity of this action was now palpable, stunning both law enforcement as well as the public.
The Aftermath
October 2: Ward Weaver III was indicted and charged with six counts of aggravated murder; two counts of abuse of a corpse in the second degree; one count of sexual abuse in the first degree; one count of attempted rape in the second degree; one count of attempted aggravated murder; one count of first degree attempted rape; one count of sexual abuse in the first degree; one count of sexual abuse in the second degree; and two counts of sexual abuse in the third degree.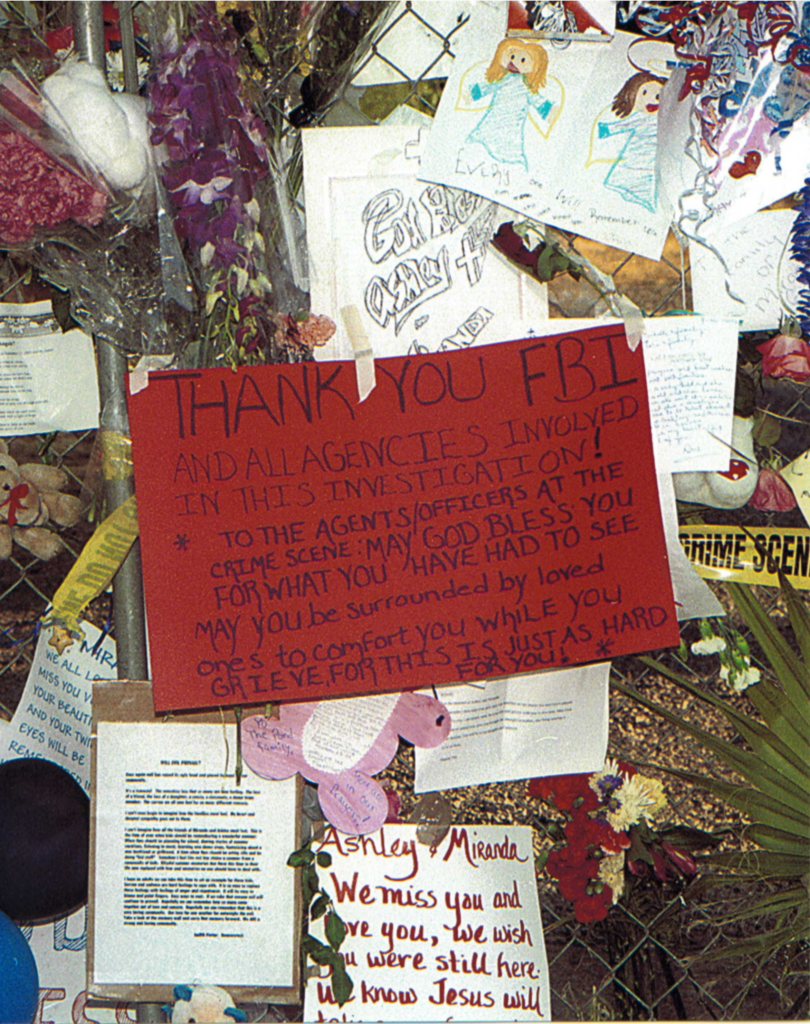 Weaver only narrowly escaped the Death Penalty by taking a plea bargain which sentenced him to two consecutive life terms without the possibility of parole. He is currently incarcerated at the Two Rivers Correctional Institution in Umatilla, Oregon.
On February 17, 2014, Weaver's son Francis was arrested and charged with murder. He and three others had allegedly robbed and killed a drug dealer in Canby, Oregon the previous day.
The Property
Following the trial, landowner Steve Hopkins had Weaver's former residence torn down and the land that it sat on razed. Over the years, as he told The Oregonian in 2020, he'd find small mementos left on the property in remembrance of Ashley and Miranda.
In 2019, Hopkins sold the empty lot to Charles Kienlen, a founding member of the Clackamas County chapter of a national organization called Love In the Name of Christ or Love INC. Kienlen had plans to build there; a space to serve meals and offer job training and parenting classes to folks in need. Plans also involved a memorial to Miranda and Ashley on the site.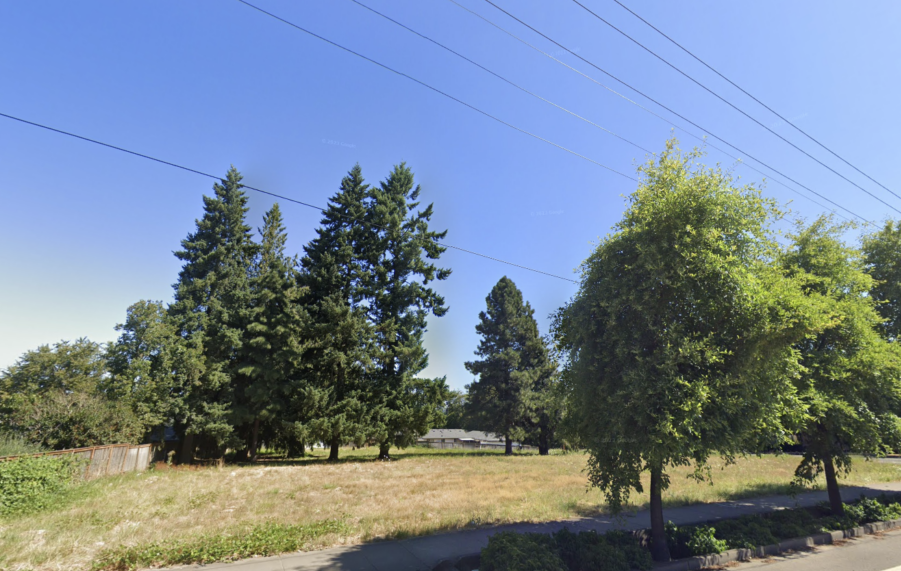 As of 2023, Google Imagery shows the lot is still empty, and it's unclear what future plans are.
In Remembrance
While Ward Weaver III's name is now synonymous with evil, it's of the utmost importance to remember the names of Ashley Pond and Miranda Gaddis for the light and joy they brought to the world in their short lives. Their families and friends have spoken of their vivacity, their dreams, and their endless potential.
The heartbreak of their loss serves as a stark reminder of the fragility of life. It underscores the need to cherish our loved ones and hold them close, for in the blink of an eye, they can be taken from us.
In remembering Ashley and Miranda, let us not dwell solely on the manner of their passing but on the joy they brought to those around them. Their legacy is a poignant reminder to live each day with purpose and kindness, and to never take our loved ones for granted.
May the memories of Ashley Pond and Miranda Gaddis forever be a beacon of light in the dark annals of Clackamas County's history.