The rhythmic dance of waves crashing onto the sandy shores of the Oregon Coast has a sweet symphony that harmonizes perfectly with the delectable offerings of My Petite Sweet. With two dreamy locations, one nestled in the heart of Lincoln City and the other embracing the salty surroundings of Newport, this bakery serves as an ode to sugar, spice, and everything nice.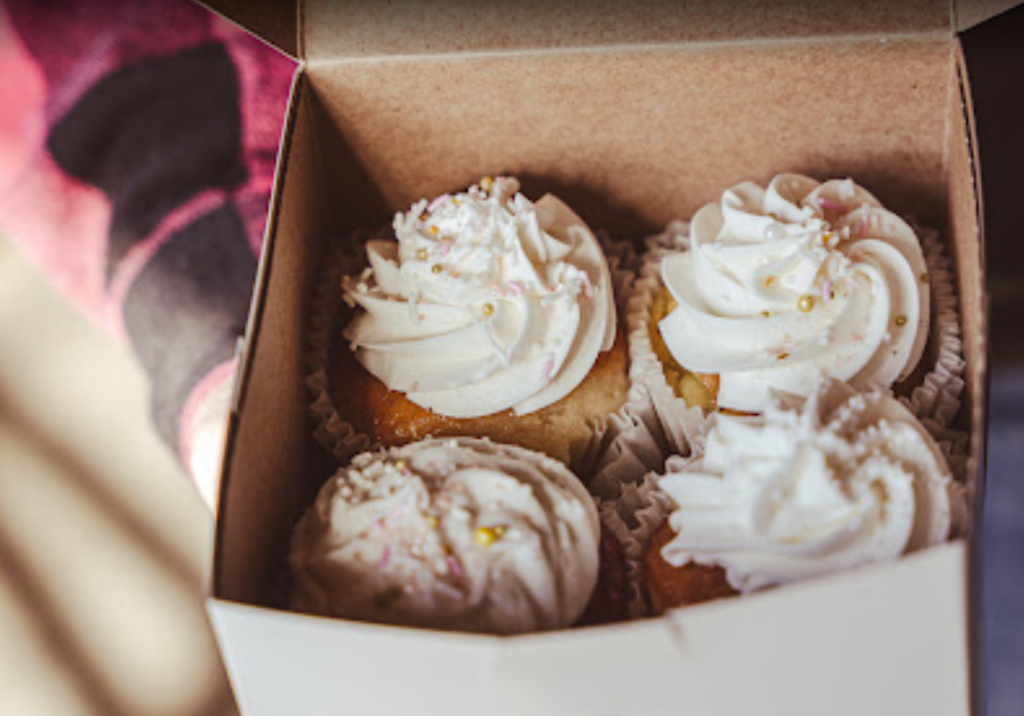 Michelle Mausen: The Sugar Maven Behind My Petite Sweet
To truly appreciate the essence of My Petite Sweet, one must first delve into its roots. It isn't merely a bakery; it's a chronicle of dreams, passions, and a fervor for the sweetest things in life. Its history echoes with the sound of whisks stirring batter, the aroma of fresh-baked goods wafting through the air, and the sheer dedication to the art of confectionery.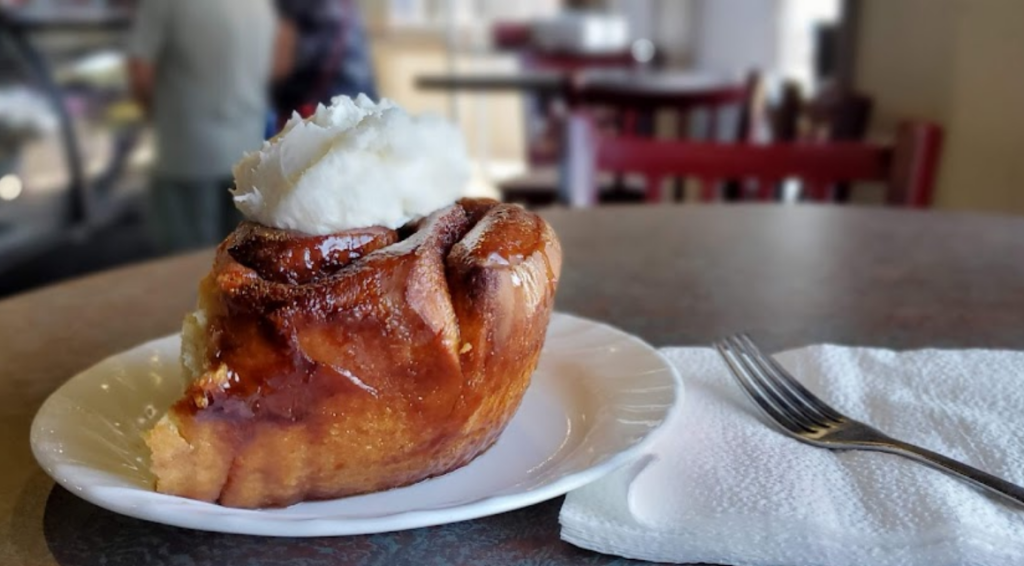 The visionary behind My Petite Sweet, Michelle Mausen, isn't just an owner; she's a maestro of cake balancing and a true sugar artisan. It all began in 2005 when, after a string of victories in local chocolate competitions, a friend posed a challenge: to craft a wedding cake. Michelle, with her innate flair for the sweet arts, not only accepted the task but discovered a deep-seated passion in the process.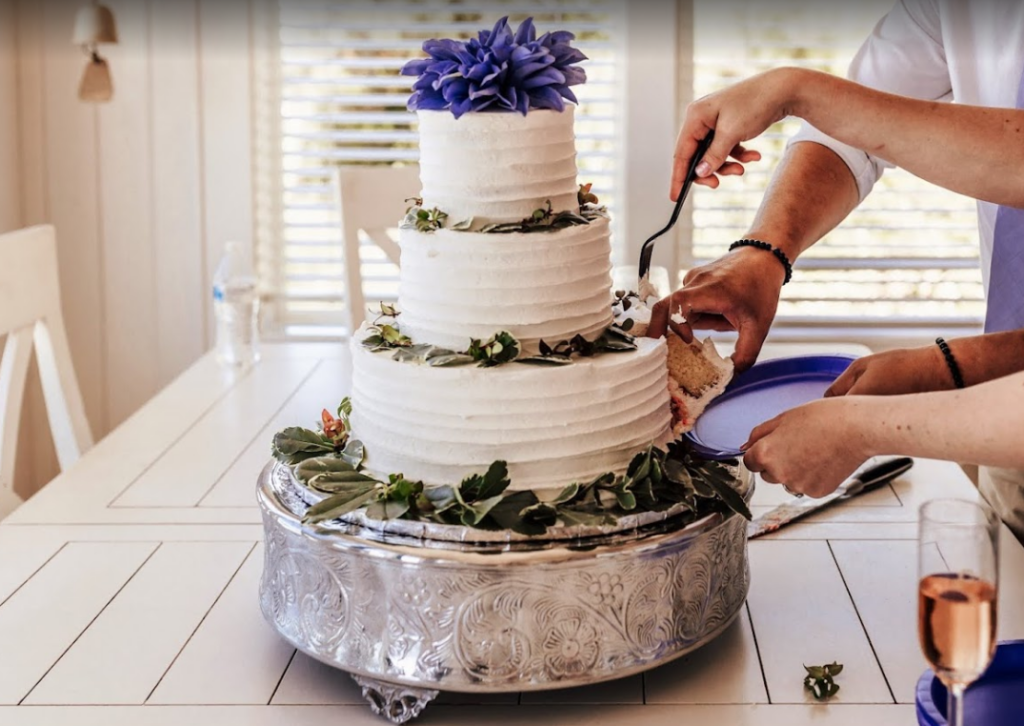 Within the cozy confines of her own kitchen, Michelle didn't just stop at wedding cakes. She let her creativity blossom and began a delightful dalliance with an array of other baked marvels.
---
You May Also Like: Newport's Aquarium Shines as the Oregon Coast's Gem with National Recognition
---
A pivotal moment came in 2011 when Michelle decided that My Petite Sweet needed more than just her kitchen to flourish. It transitioned to its first official brick-and-mortar home. But such was the allure of her offerings, that even this space seemed to shrink as the days went by. Recognizing the need for a more expansive realm, in 2016, My Petite Sweet bid adieu to its previous abode and graciously occupied the old Colonial Bakery at the junction of Hwy 101 and NE 17th Street. This new location not only provided ample space but also stood as a testament to the bakery's incredible journey from a home kitchen to one of the Oregon Coast's dessert jewels.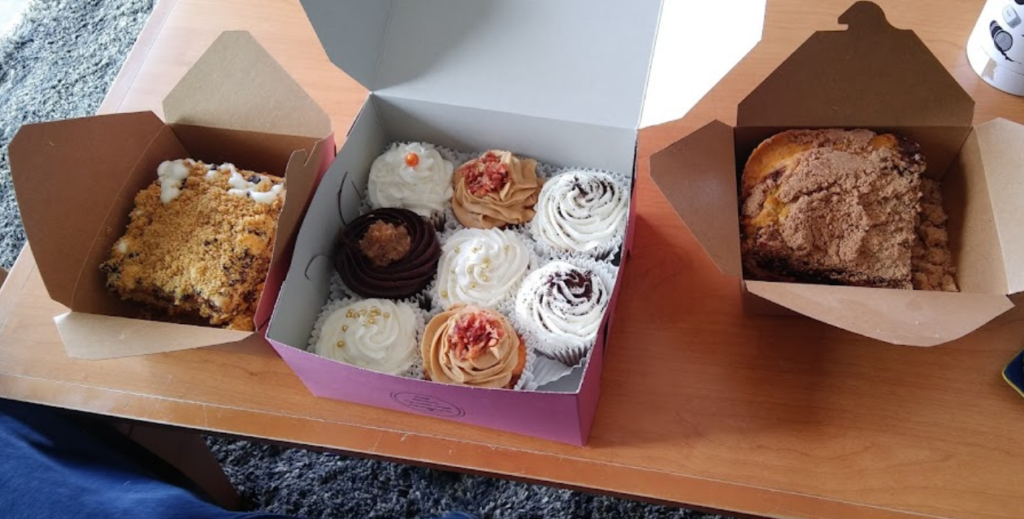 From humble beginnings to becoming a staple on the Oregon Coast culinary map, My Petite Sweet has consistently woven a tapestry of flavors, textures, and experiences for its patrons.
---
You May Also Like: Lincoln City, Oregon: Things To Do, Where To Stay, Where To Eat
---
From The Menu: A Taste of Heaven
Diving into their expansive menu is akin to embarking on a gastronomic journey, one where each bite narrates a tale of craftsmanship and love. From caramel apples to cupcakes, to wedding cakes, Michelle looks for ways to make the ordinary extraordinary by blending flavors, ingredients, and love. She especially likes to experiment with new twists on old favorites, creating unique and delicious concoctions based on the comforting sweet treats of childhood.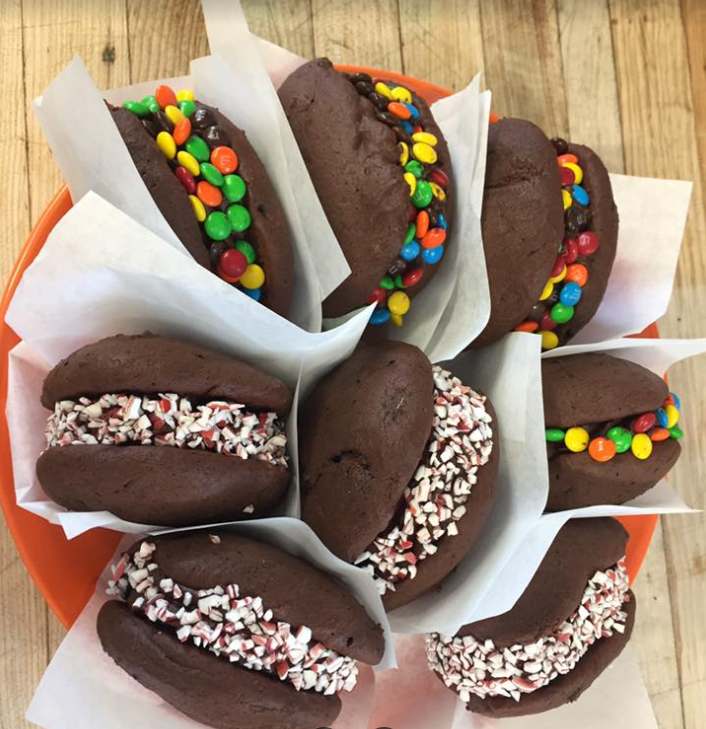 While every dessert at My Petite Sweet begs to be savored, a few standouts simply cannot be missed:
Signature Cupcakes: My Petite Sweet's cupcake is not just any cupcake. It's a symphony of velvety textures and tantalizing flavors. From the decadent maple bacon to the zesty lemon burst, there's a flavor for every palate.
Delectable Macarons: Bite into the world of crispy-shelled, tender-hearted macarons that transport you straight to the cobbled streets of Paris. Their rainbow array not only captivates the eyes but ensnares the senses.
Custom Cakes: Whether it's a birthday, anniversary, or a mere celebration of life, their custom cakes, designed with meticulous care, elevate every occasion.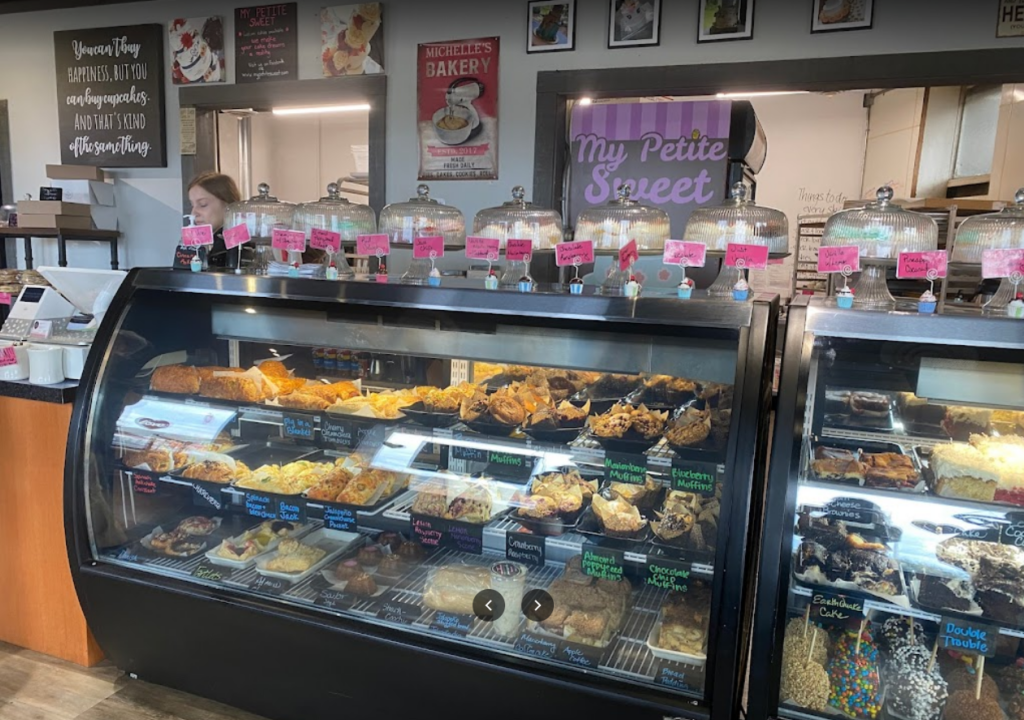 Savory Croissants and Turnovers: If you're looking for something savory to balance out all the sweetness, My Petite Sweet also bakes up the most delicious puff pastry filled with deliciousness like spinach, ham, and Swiss cheese.
Indulgent Cheesecakes: The slices here are more like a slab of creamy, dreamy awesomeness in flavors like raspberry and caramel apple cookie. Oh my goodness.
---
You May Also Like: Oshen's Chophouse: Making Waves in Lincoln City, Oregon
---
More than Just a Bakery
My Petite Sweet is a sensation, a rendezvous point for those who cherish the little moments in life. It's where families come to celebrate milestones, where lovers steal secret glances over shared desserts, and where the young and old come together, united by their love for sweets.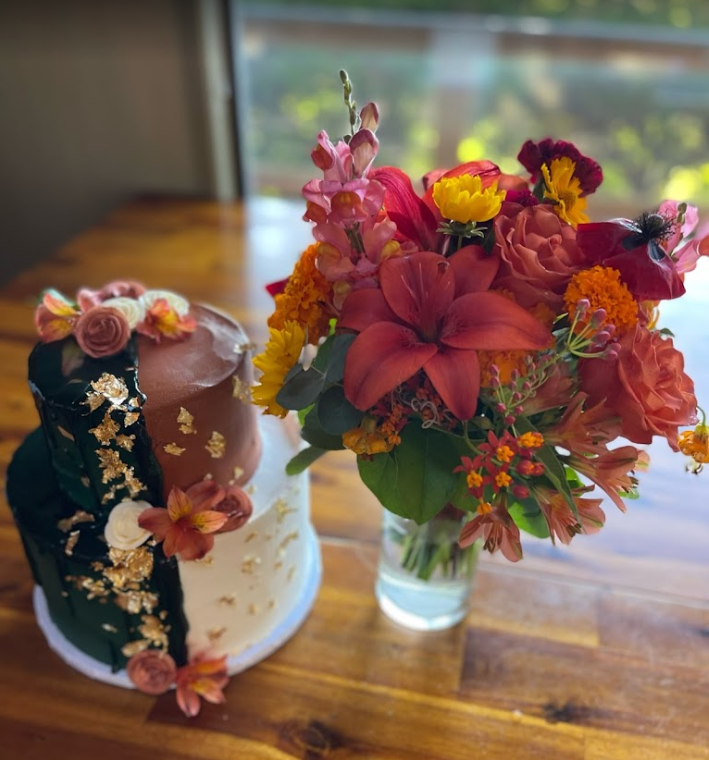 As you journey through the Oregon Coast, let the sea breeze guide you to the doors of My Petite Sweet. Dive into a world where every dessert tells a story, and every bite is a piece of art.
Remember, life is short. Make it sweet. And there's no sweeter spot on the Oregon Coast than My Petite Sweet. Indulge yourself!
---
My Petite Sweet Hours and Locations:
Lincoln City:
Address: 1710 NE Hwy 101, Lincoln City, OR 97367
Phone: 541-418-5294
Newport:
Address: 1654 N Coast Hwy, Newport, OR 97365
Phone: 541-264-8888
Web: mypetitesweet.com