Nestled on the majestic slopes of Washington State, Maryhill Winery is an emblem of the Pacific Northwest's wine prowess. Conveniently located just across the Columbia River from Oregon, this winery offers not just exquisite sips, but an experience that echoes the enchanting vibes of a European vacation. I visited several years ago, and the memories of that trip have never faded.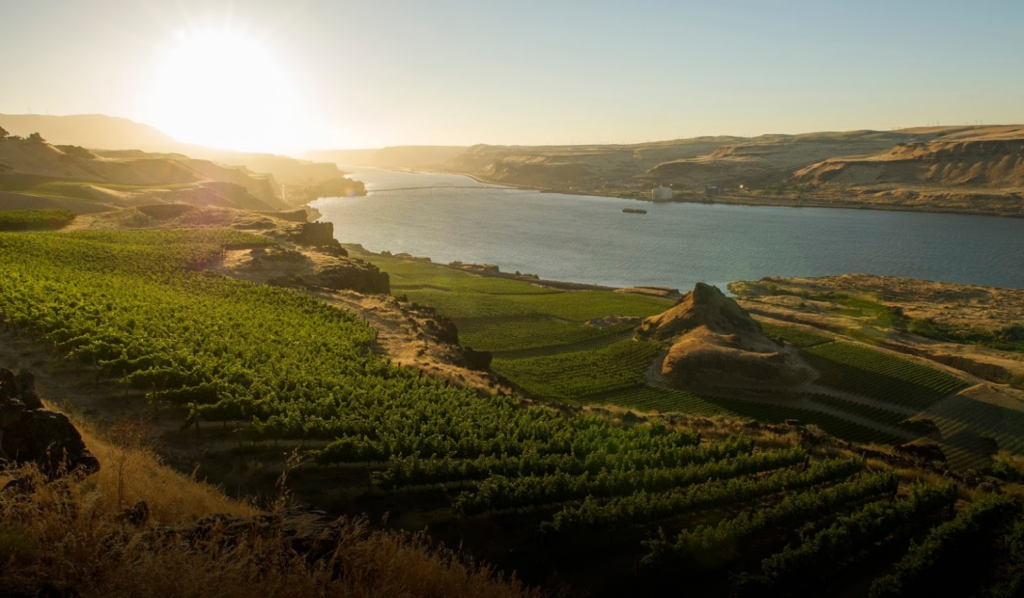 This is the first in our three-part series exploring the captivating trifecta of the Maryhill area, so let's embark on this vinous journey!
Amazing Wine That Speaks of Its Terroir
Terroir is defined as the complete natural environment in which a particular wine is produced, including factors such as the soil, topography, and climate.
It's no secret that the Pacific Northwest is a winemaking powerhouse, and Maryhill Winery stands as a testament to that reputation. The vineyards' unique location, with the Columbia River on one side and rolling hills on the other, offers a distinctive terroir that contributes to the bold, flavorful, and award-winning wines. Whether you're a fan of robust reds, crisp whites, or anything in between, Maryhill has a vintage waiting to caress your palate.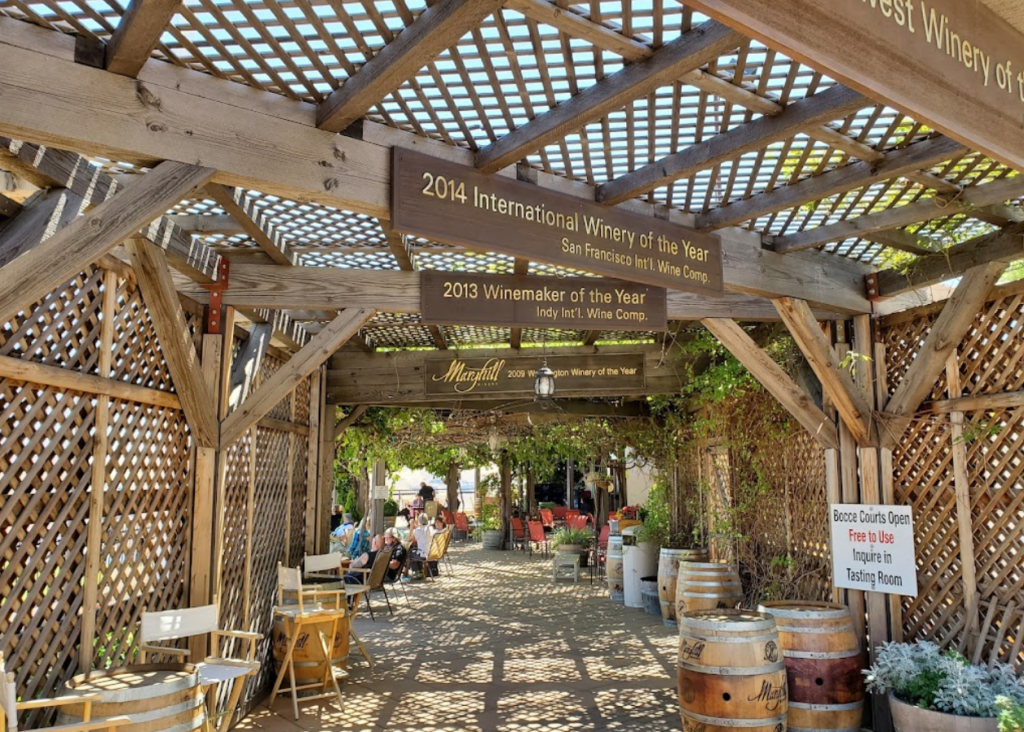 Award-Winning Vintages with a Story to Tell
Maryhill's commitment to producing top-tier wines is evident in its array of awards and recognitions.
Since its inception in 2001, Maryhill Winery has solidified its standing as a premier wine destination in the Pacific Northwest, amassing an impressive collection of over 3,000 awards.
In 2015, Wine Press Northwest bestowed upon Maryhill the prestigious title of "Pacific Northwest Winery of the Year". But the accolades don't stop there. In 2014, the renowned San Francisco International Wine Competition recognized Maryhill as the "Winery of the Year", a testament to its stature on not just a regional, but a global scale.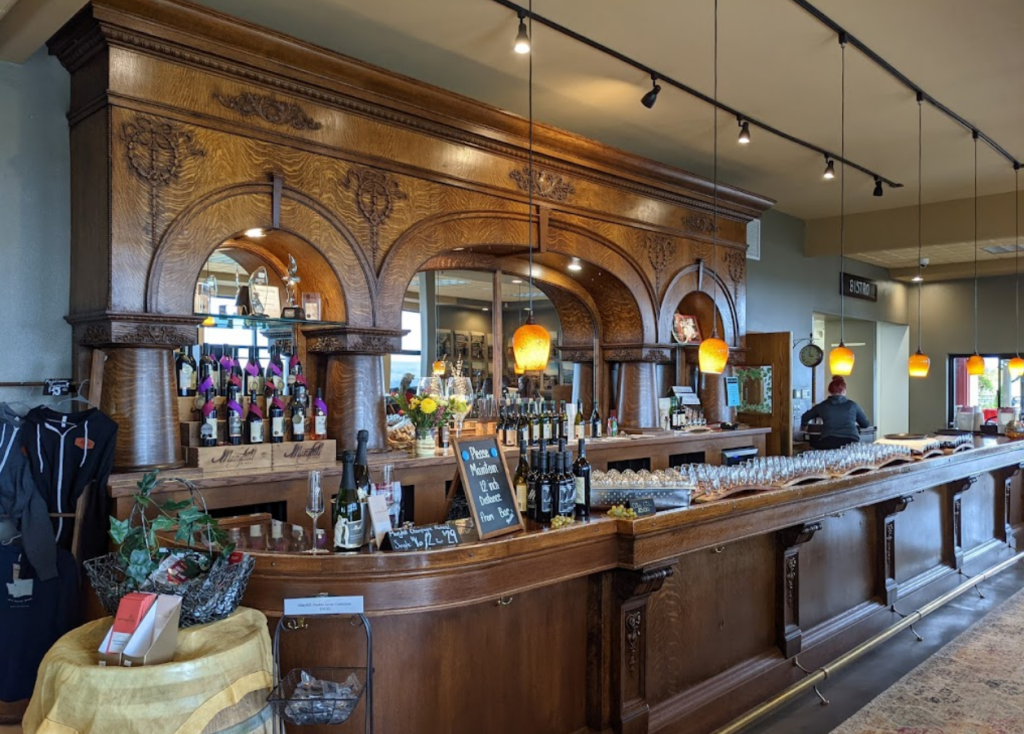 Behind every great wine is a passionate winemaker, and Maryhill's own, Richard Batchelor, stands out in this respect. He has been honored twice with the coveted "Winemaker of the Year" award at the Indy International Wine Competition, in 2013 and 2018. This speaks volumes of his expertise, dedication, and the magic he infuses into every bottle.
Some of my absolute favorite offerings include:
Reserve Winemaker's Red: A masterful blend that showcases the best of the region. Its rich tannins and notes of dark berries make it a crowd favorite and a consistent award-winner.
Grenache: This varietal from Maryhill has garnered attention for its delicate balance of spiciness and fruit-forward flavors. It's a reflection of the vineyard's capability to capture the essence of a grape.
Viognier: A white wine that stands out with its floral aromatics and lush palate of stone fruits. It's a testament to Maryhill's dedication to crafting wines that resonate with both the casual drinker and the connoisseur.
Rosé of Sangiovese: A beautiful blush-colored wine with a profile that bursts with dusty boysenberry, red cherry, and cranberry, backed by orange zest and dried herbs. One of my all-time favorites.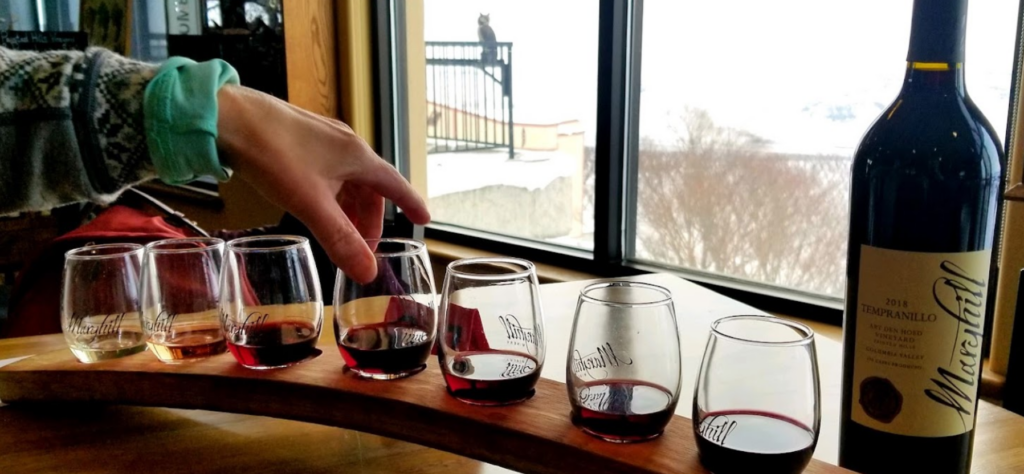 Dog-Friendly – Because Everything is Best Enjoyed with Furry Friends!
Why leave your four-legged companion behind when you can bring them along to one of Washington's most welcoming vineyards? At Maryhill, the team believes that wine tasting is an experience best shared – and that includes with our leashed, well-behaved canine pals on the beautiful patio. So, the next time you plan a wine-tasting trip, remember that your furry friend is more than welcome to join!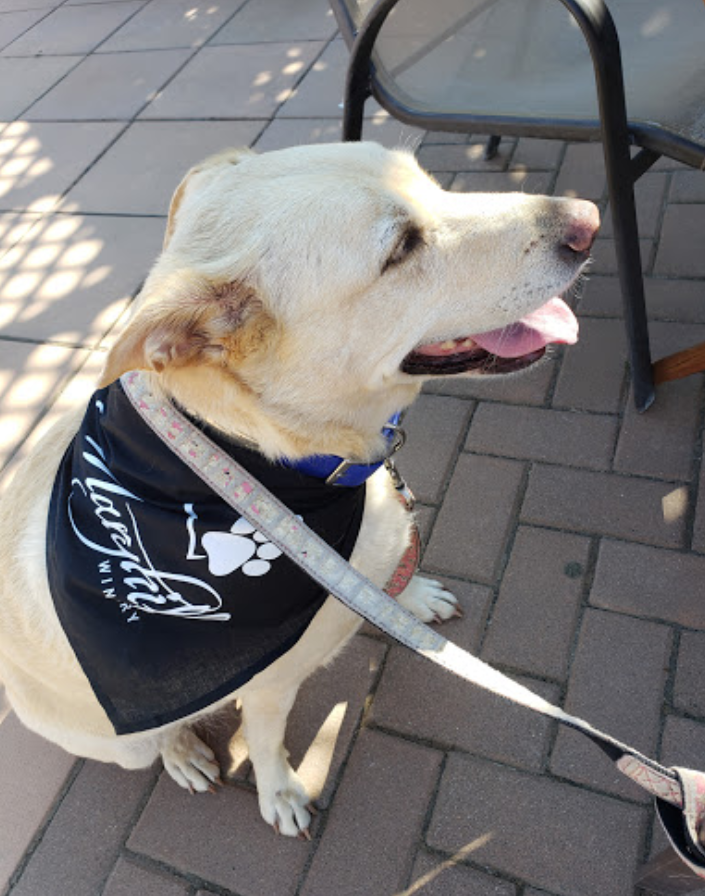 Gorgeous Views: From the Pacific Northwest to Europe
One of the standout features of Maryhill Winery is its unparalleled vistas. Gaze across the Columbia River to Oregon and let your mind wander to distant lands. On clear days, views of Mt. Hood and Mt. Adams occupy the high desert landscape. The layout, architecture, and natural surroundings have an uncanny ability to transport you straight to the heart of the Italian wine country. It's like a transcontinental journey without ever leaving US shores.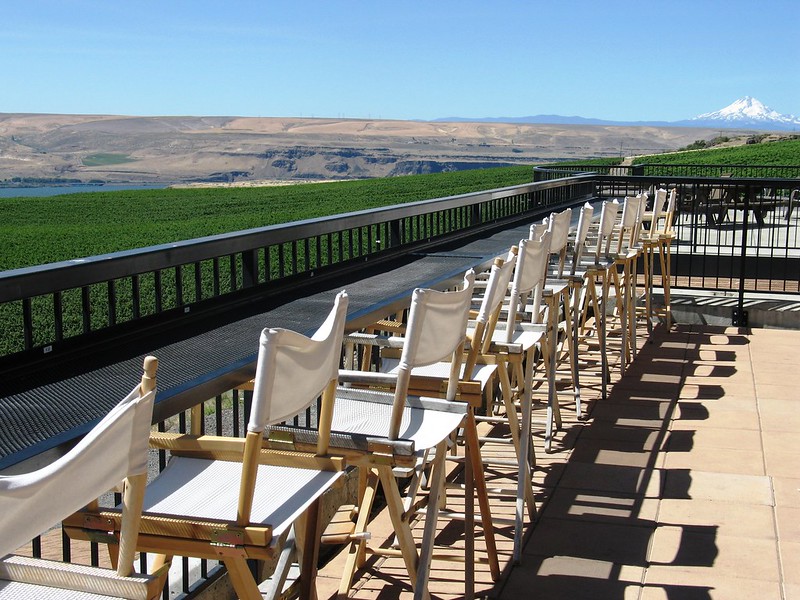 Tunes and Tannins: Live Music and Top-Name Concerts
What complements a fine glass of wine better than soul-soothing music? Maryhill isn't just a vineyard; it's also a hub for music enthusiasts. With regular live music events and concerts featuring big names in the industry, your auditory senses are in for as much of a treat as your taste buds.
As of this writing, big concerts at the amphitheater are currently on hold, but we greatly look forward to when they may return again in the future (fingers crossed!). Until then, enjoy live music on the patio, serenading you as you sip your Tempranillo.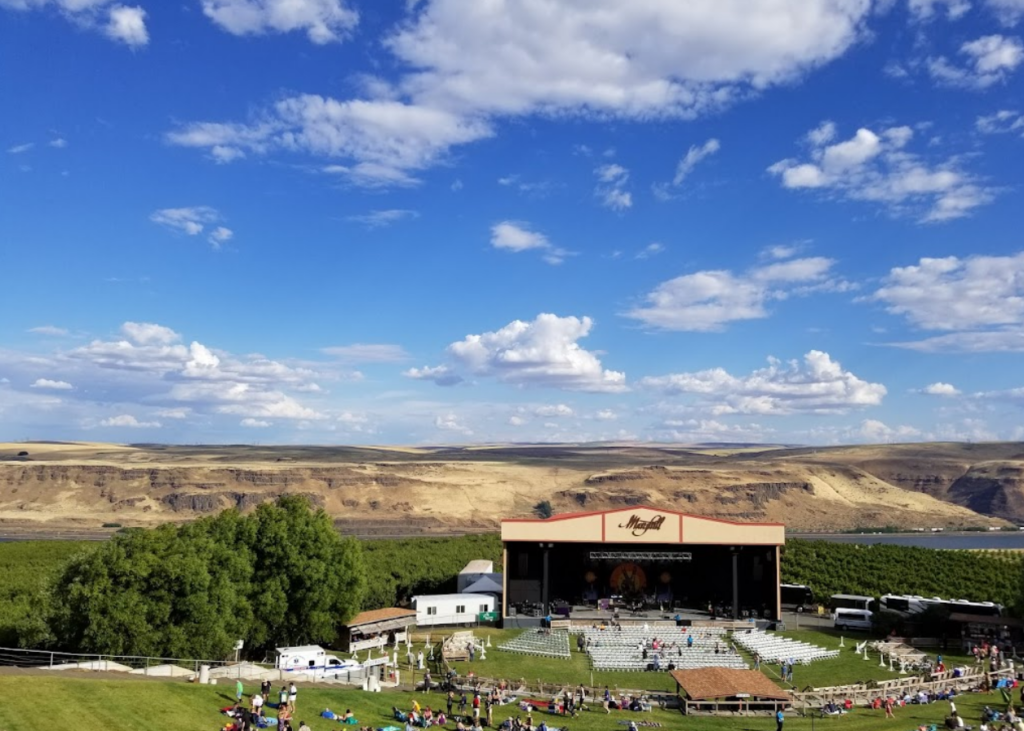 Food in Paradise: Sample Delicious Offerings to Complement Your Vino
Across its four distinct tasting rooms, Maryhill presents not only its award-winning wines but also a gastronomic journey that celebrates the region's rich culinary heritage. Each tasting room boasts carefully curated eats, offering everything from indulgent charcuterie boards and fresh seafood to wholesome salads, sandwiches, and delightful shareable plates. For those with a sweet tooth, a selection of desserts ensures the experience ends on a high note.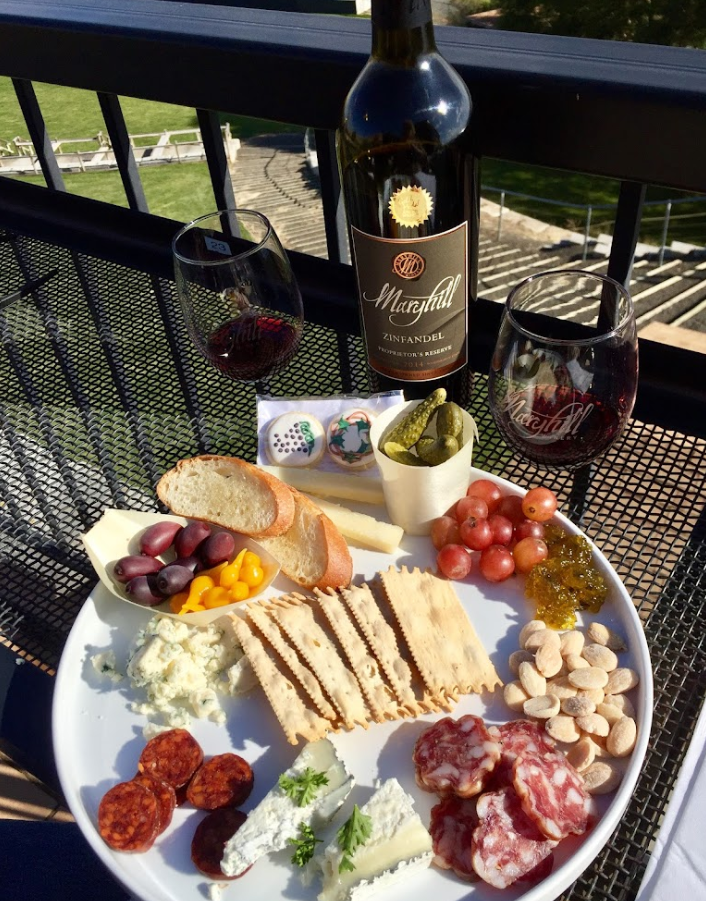 ---
In conclusion, Maryhill Winery offers an experience that is hard to replicate. It brings together the best of Washington State's wine, the beauty of the Pacific Northwest, and the soul of European wine country. Stay tuned for our next feature in this series, where we will explore the Maryhill Museum of Art and dive into the mysteries of the Maryhill Stonehenge. Until then, raise a glass to the unparalleled charm of Maryhill Winery!
---
Where is Maryhill Winery Located?
In addition to three other tasting rooms in Spokane, Woodinville, and Vancouver, WA, the main Goldendale hub is located just across the Columbia River from Oregon at:
Address: 9774 WA-14, Goldendale, WA 98620
Phone: 509-773-1976
Hours: Every day from 11am-6pm
Web: maryhillwinery.com