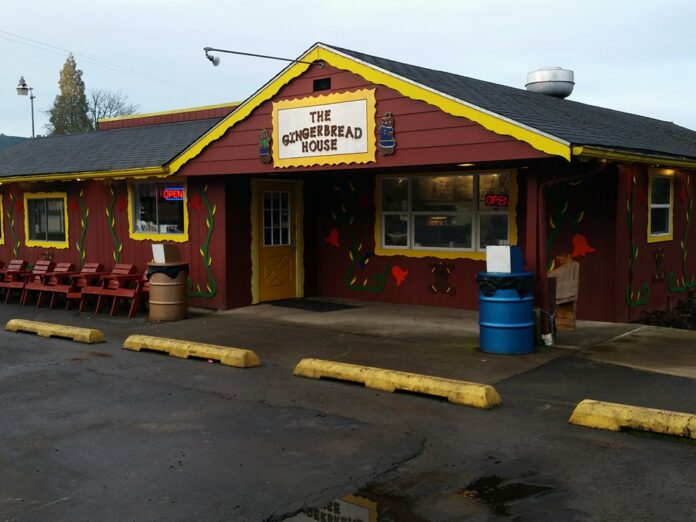 Along the Santiam Highway in the incredibly small town of Mehama, just east of Stayton, lies The Gingerbread House. Mehama, OR, nestled in north-central Oregon's Willamette Valley, is a charming small town 50 miles south of Portland. With its rolling hills and lush forests, the community thrives on outdoor activities like hiking, cycling, and fishing. Local shops foster a tight-knit atmosphere, and residents collaborate closely, ensuring a peaceful, cooperative lifestyle. Despite its size, Mehama's abundant charm makes it a delightful place to reside. First things first, no it doesn't look like a gingerbread house, but I implore you to give it a shot regardless. The Gingerbread House does indeed sell phenomenal gingerbread and other sweet treats, but at its heart it's simply a mom and pop kinda joint that's not trying to do anything fancy except serve delicious baked goods and simple yet splendid breakfast, lunch, and dinner.
This is the kind of place that I love because when you walk in, the café has a stuck-in-time feel that's instantly comforting—you could be 1986, 2000, or today.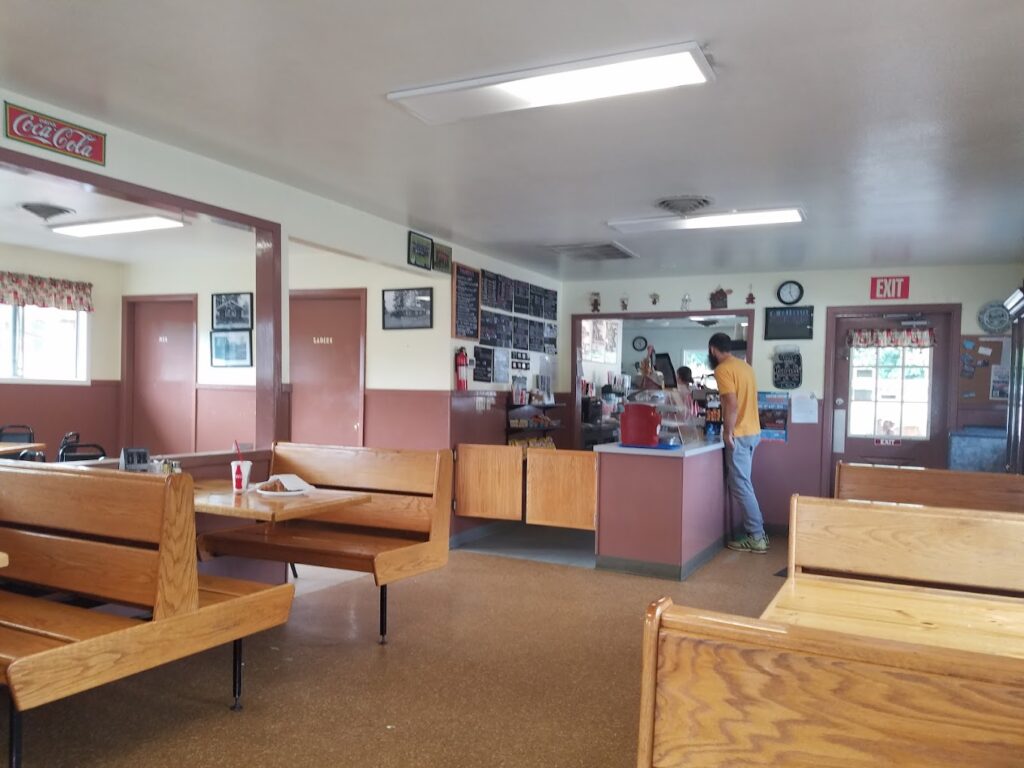 Open every day from 8:00 am to 8:00 pm, The Gingerbread House makes an excellent stop on your way to or from a weekend camping trip at Detroit Lake or anywhere on your travels down the beautiful Santiam Highway. They serve breakfast every day till 11:00 am where you can load up on biscuits and gravy, pancakes, egg sandwiches or try the hash scramble made with country potatoes, chopped ham, cheese, sausage, green peppers, onion, and eggs or the sinful blackberry and lemon ginger bread stuffed French toast.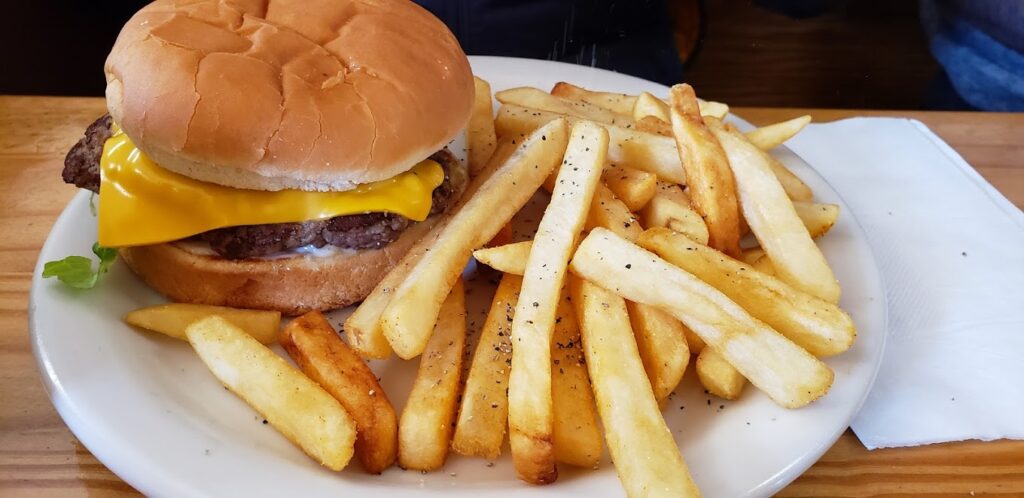 If you stop by for lunch or dinner, you'll have your choice of deli sandwiches, chili dogs, salads, fish and chips or a classic burger. Beef burgers can be ordered as a ⅙, ⅓, or ½ pound, but they also serve bison, elk, and garden burgers that you can get with perfectly-crisp fries and onion rings. The burgers have that roadside-cafe charm that you can tell have been cooked on a flat grill by a short-order cook and come with American cheese and iceberg lettuce.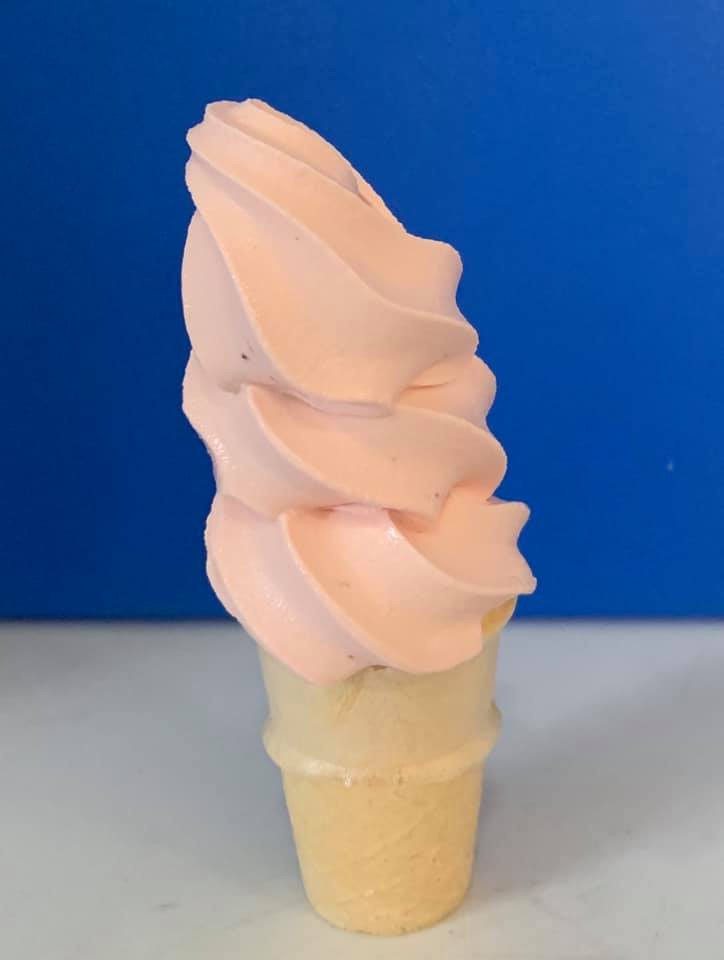 If you're not ready for a full meal, grabbing a handmade milkshake, soft serve ice cream, ice cream by the scoop, or a banana split is just the roadtrip break you need in the summer. And you can't leave without trying one of their trademark gingerbread cookies, or better yet a gingerbread ice cream sandwich! And as a nice treat,  every kid's meal comes with a free gingerbread man cookie too.
Sign up for monthly emails full of local travel inspiration and fun trip ideas. In each newsletter we'll share upcoming events, new things to do, hot dining spots and great travel ideas.
RELATED: The 41 Best Oregon Mom & Pop Restaurants to Eat At in 2023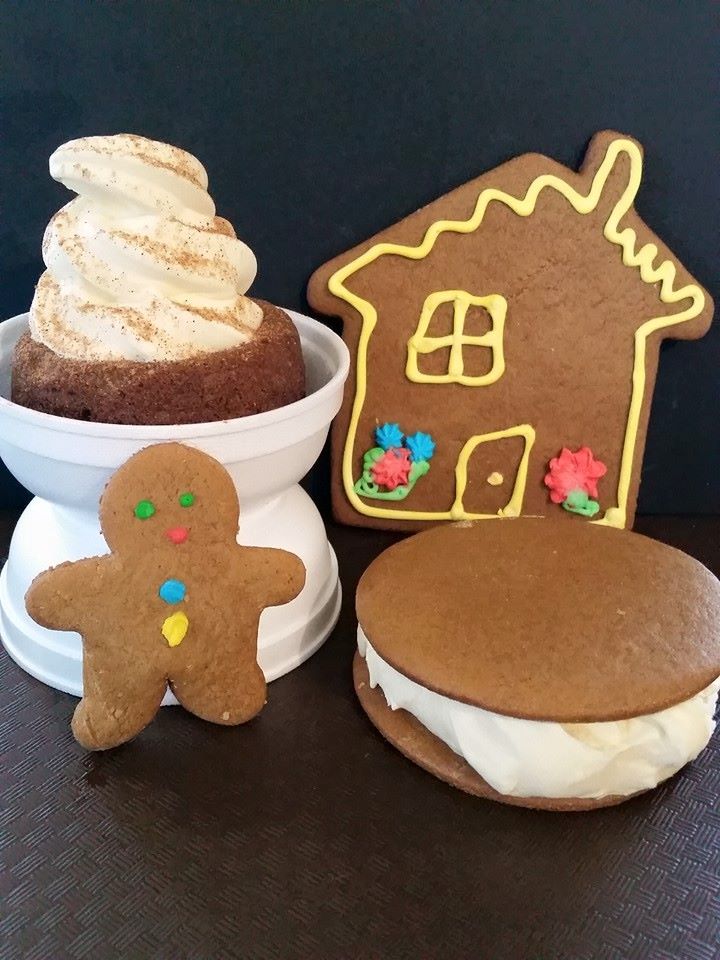 How about sinking your teeth into some gingerbread cheesecake? This delightful fusion of two beloved desserts, blending the warm, spiced flavors of gingerbread with the creamy, rich texture of cheesecake. This dessert is particularly popular during the winter months, drawing inspiration from the traditional gingerbread cookies often associated with festive holiday celebrations.
As you sink your fork into the cheesecake, the aromatic blend of ginger, cinnamon, nutmeg, and cloves meets the palate, evoking nostalgic memories of cozy evenings by the fireplace. The base, often made from crushed gingerbread cookies, provides a crumbly contrast to the velvety cheesecake layer, making each bite a harmonious blend of textures.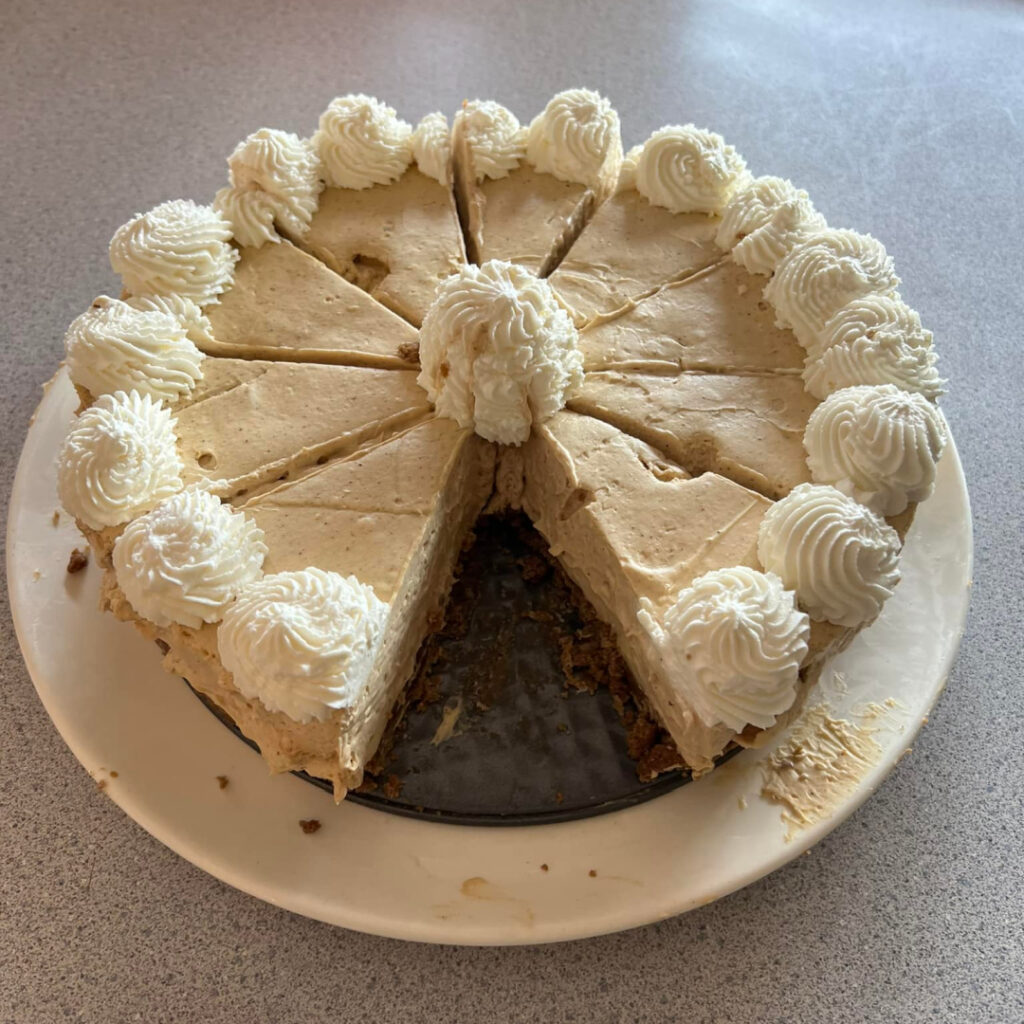 There's a cute backyard eating area with colorful picnic tables and umbrellas that's perfect for letting the kids run around or bringing along your pooch. You'll also find reasonable prices for what you get, but like literally everywhere these days they have gone up in the past year or two.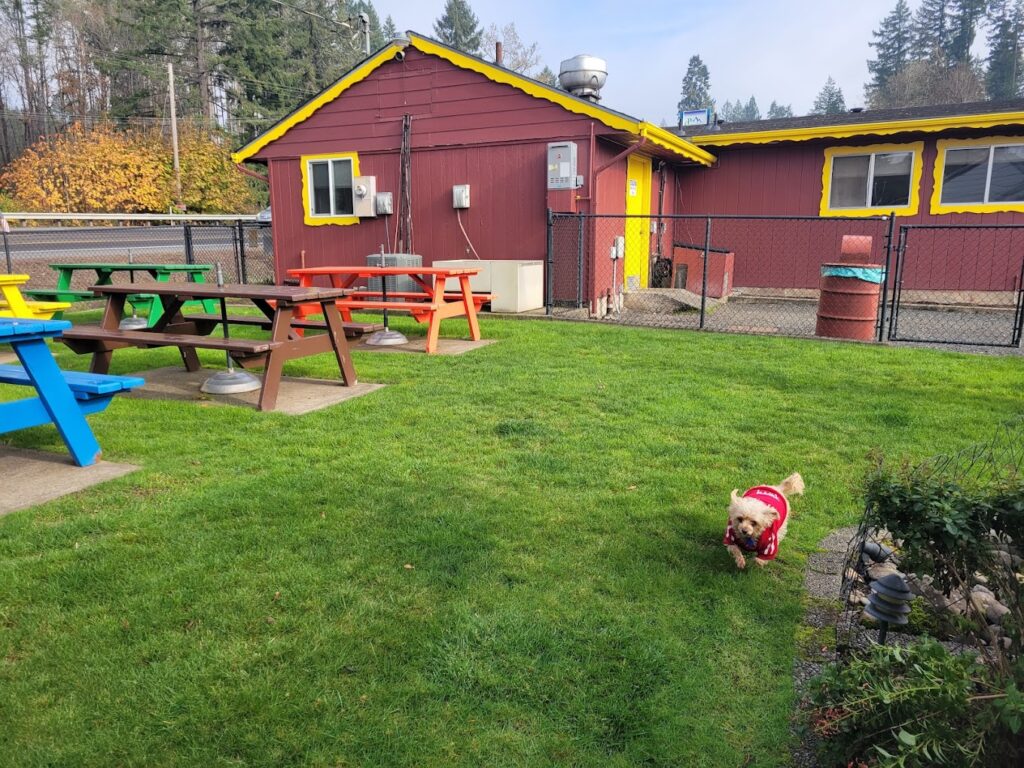 The Gingerbread House was originally built and opened in 1953 (you can even see a picture of it hanging on the wall in the dining room), but is now owned and run by Diane Pantovich, a lifelong local and alum of Stayton High School herself. The Gingerbread House had been in her husband's family since 1967 and has made it through thick and thin. Most recently, it was thought to have burned down during the Santiam Canyon wildfire of 2020, but luckily it remained standing and this favorite spot is certain to keep surviving and making customers happy, one gingerbread man at a time.
Hours: Every day, 8:00 am to 8:00 pm
Address: 11211 Hwy 226, Mehama, OR (and alternatively 21935 Gingerbread St, Stayton, OR - both will get you there!)
Phone: 503-859-2247