In the heart of autumn, when the leaves turn fiery and the air is crisp, Oregon is set to host one of its most beloved and whimsical events – the West Coast Giant Pumpkin Regatta. Now, if you're thinking to yourself, "Did I just read 'pumpkin' and 'regatta' in the same sentence?", you most certainly did, and it's as enchanting as it sounds!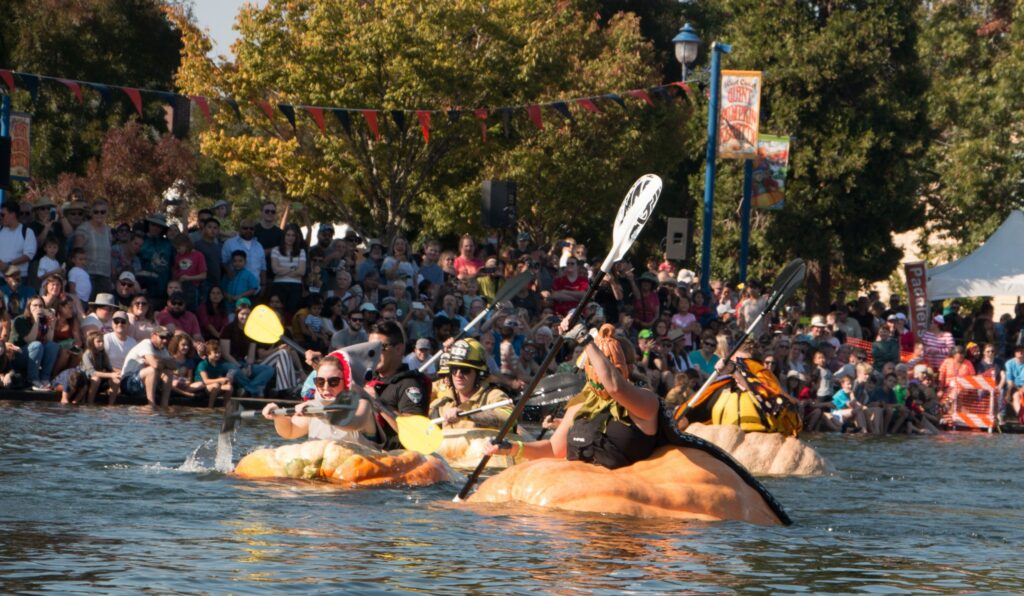 History and Background: Initiated in 2004, the West Coast Giant Pumpkin Regatta has swiftly cemented itself as one of the state's most unique fall festivals. It's not every day that you witness costumed characters gracefully (or not-so-gracefully) paddling across a lake, ensconced in gigantic hollowed-out pumpkins.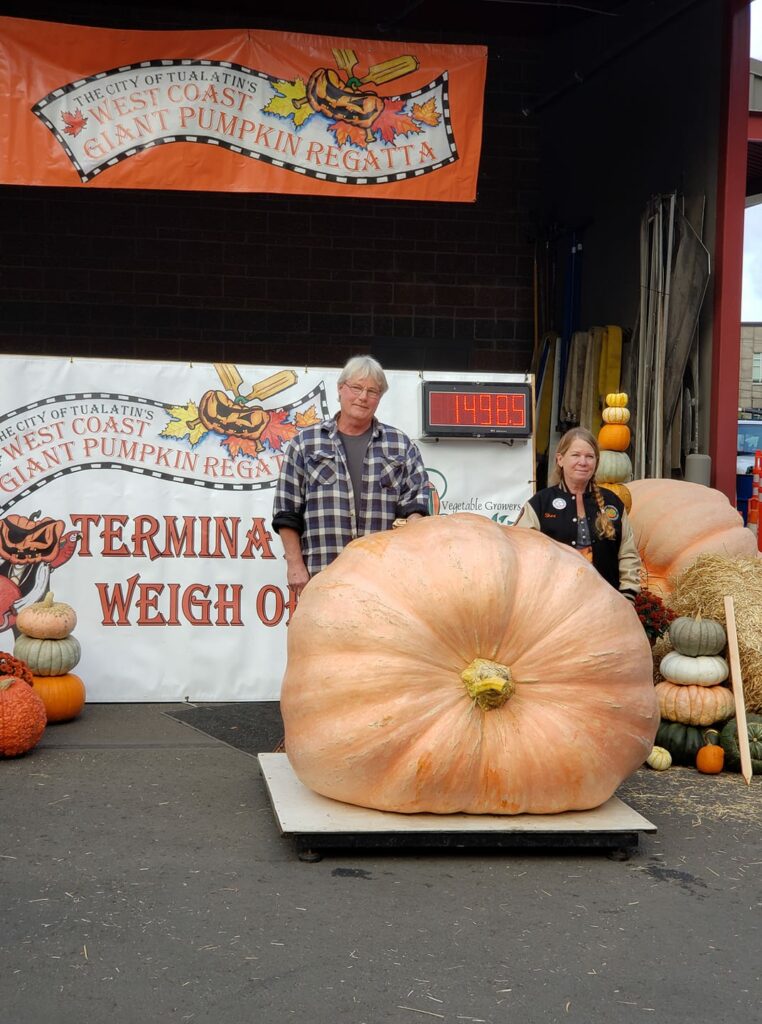 Year after year, spectators from near and far congregate to witness this spectacle, drawing laughter, cheers, and a whole lot of unforgettable memories.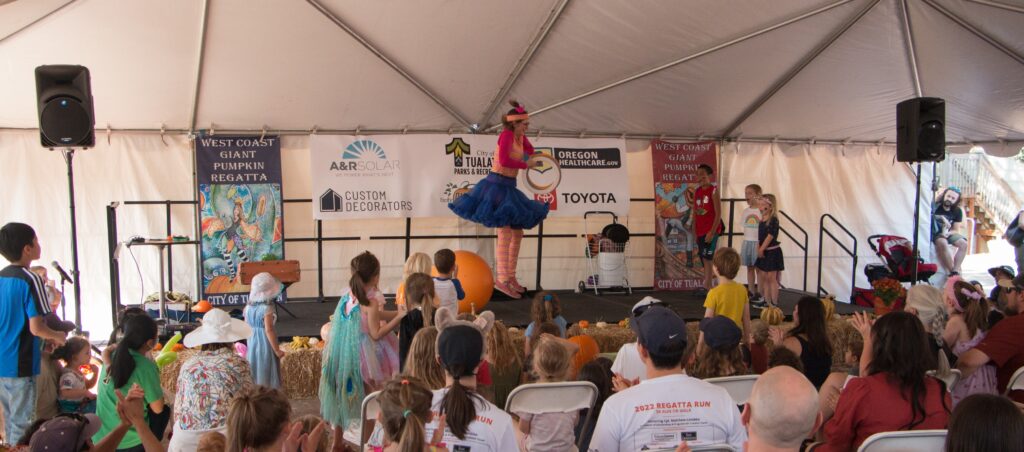 The Main Event: Situated at the scenic Lake of the Commons in Tualatin, the Regatta is slated for Sunday, October 22, from 10 am to 4 pm. The headline pumpkin races will splash off at noon and 2 pm. But, this event isn't just about racing – it's a full-fledged festival with an array of activities. Try your hand at pumpkin bowling or perhaps pumpkin golf, or just sit back and soak in the live entertainment. Plus, food stalls will be on hand to satisfy your autumnal appetite.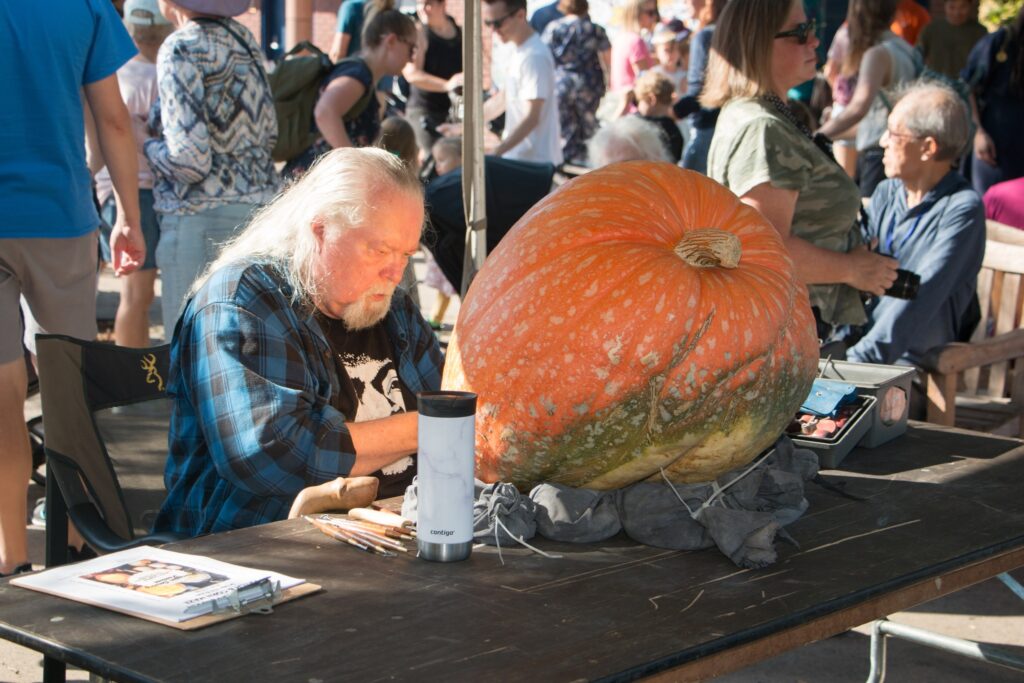 But Wait, There's More!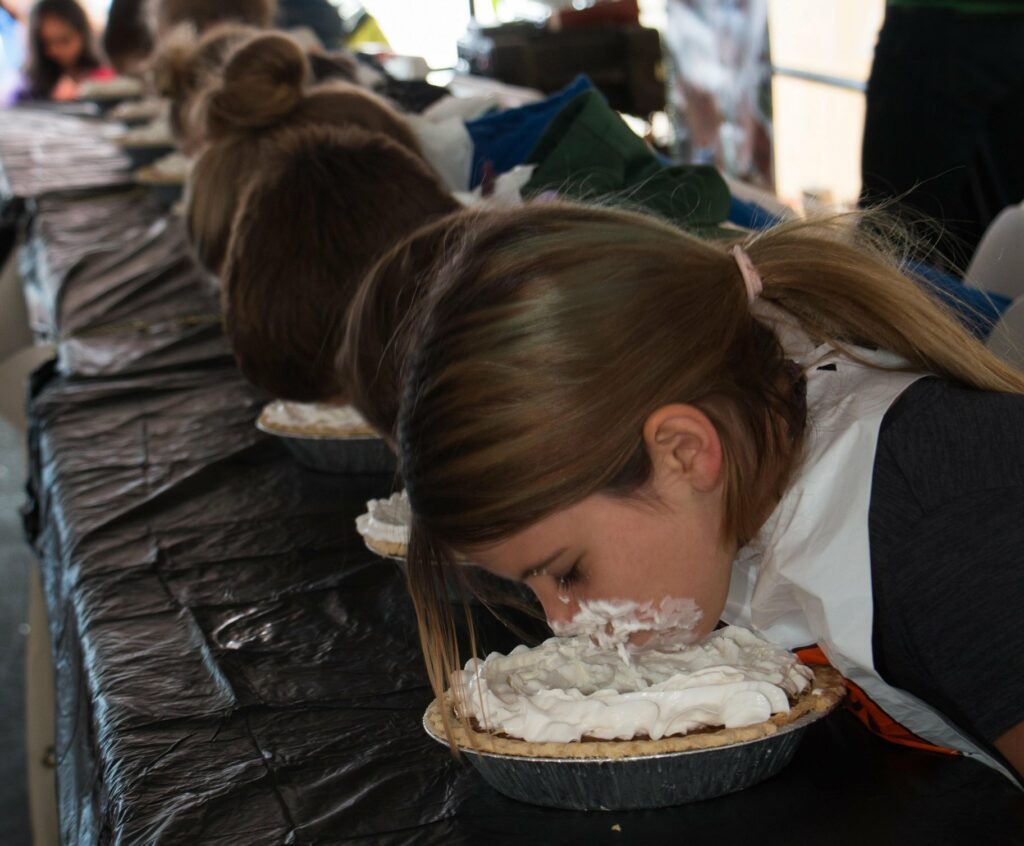 In addition to the regatta, the weekend is jam-packed with pumpkin-centric festivities:
Pumpkins and Pints: Kick off the celebrations on Saturday, October 21, at Stickmen Brewing Company. Here, you can enjoy the Pacific Giant Vegetable Growers Terminator Weigh-Off. Marvel at the monstrous pumpkins, while sipping on craft beer and munching on delicious wood-fired pizza.
5K Regatta Run/Walk: Before the main event on Sunday, October 22, why not participate in a 5K run/walk? Starting at 9 am, the course winds through the lovely Tualatin Community Park. Whether you're an avid runner or just looking for a serene morning walk, this event promises a good time for all.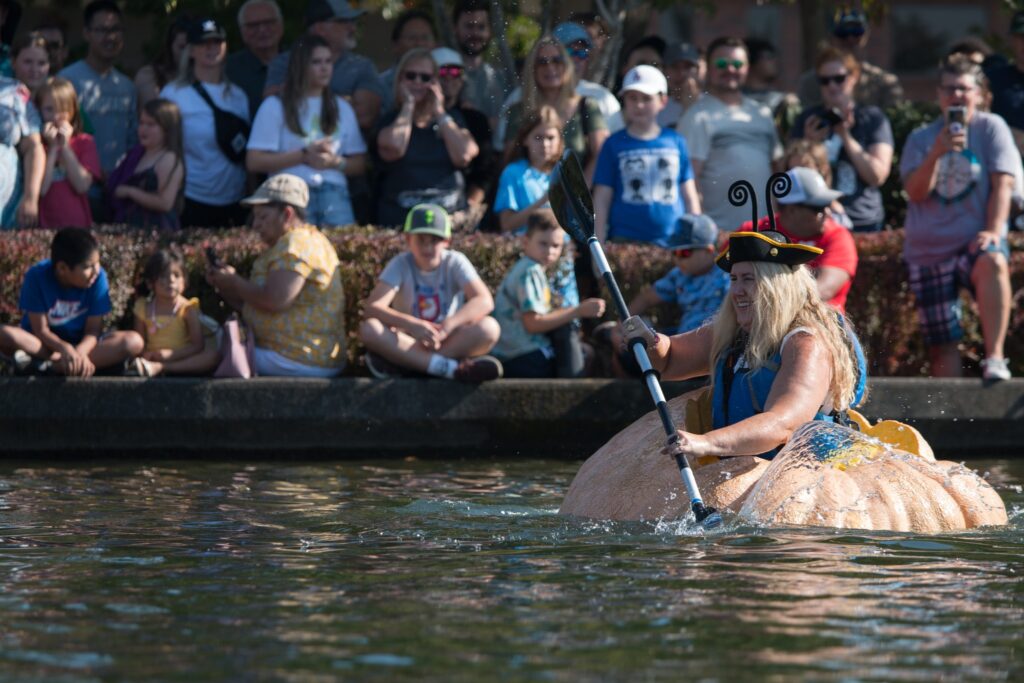 Essential Details:
Location: Lake of the Commons, 8325 SW Nyberg St, Tualatin, OR 97062.
Date and Time: Sunday, October 22, from 10 am to 4 pm.
Admission: Absolutely free!
Parking: Detailed parking and shuttle information will be provided – making your trip to the regatta hassle-free.
A Special Shoutout: A huge tip of the hat to the Pacific Giant Vegetable Growers. It's their gargantuan gourds that make this entire event possible!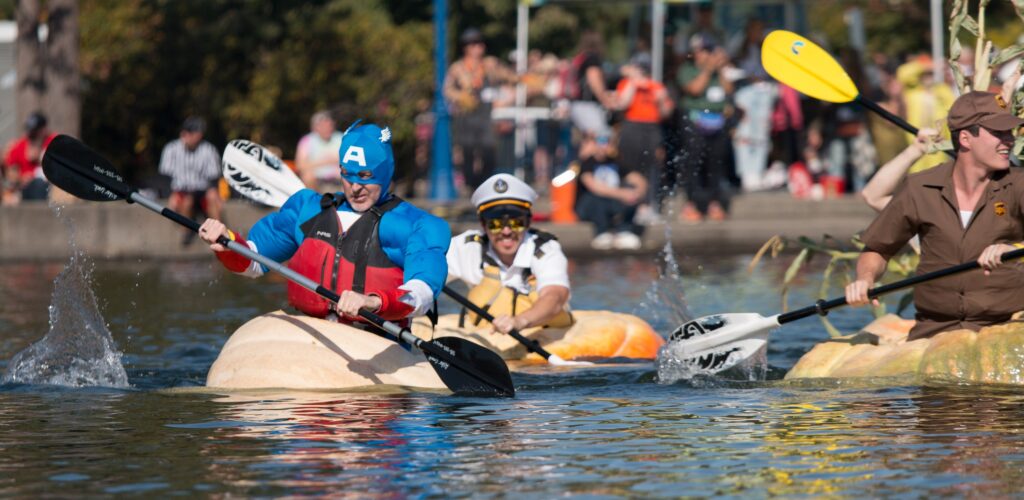 In a season characterized by pumpkin spice lattes and cozy scarves, the West Coast Giant Pumpkin Regatta offers a dash of unexpected fun and excitement.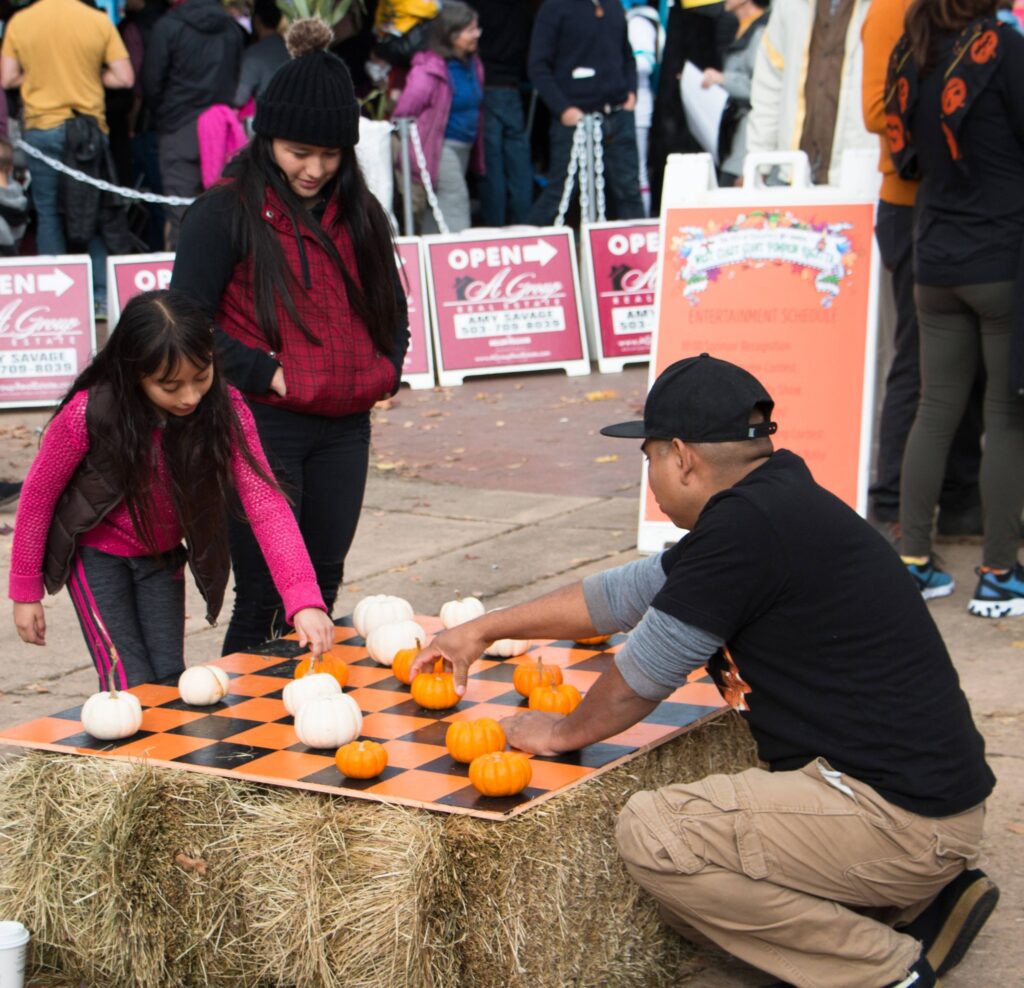 So, mark your calendars, gather your friends and family, and prepare to be thoroughly entertained! Follow their official Facebook page here for the latest updates.