Nestled within the breathtaking landscapes of Oregon, the Smith River meanders through picturesque valleys and dense forests, offering visitors a delightful escape into nature's embrace. With its crystal-clear waters, enchanting waterfalls, and inviting camping spots, the Smith River is an Oregon gem that beckons adventure seekers and nature enthusiasts alike.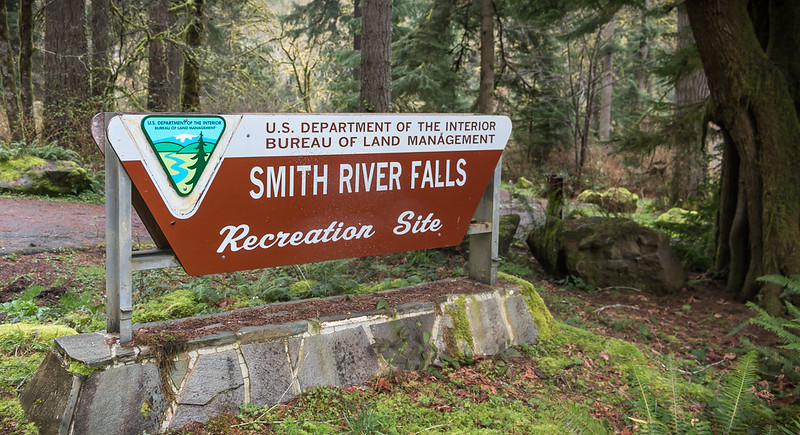 Located about 25 miles east of the coastal town of Reedsport, the Smith River Falls Recreation Site is a beloved summer destination. Surrounded by majestic old-growth alders and fir trees, this site offers a delightful array of activities for visitors to enjoy. From excellent swimming and exhilarating rock jumping pools to flat rock ledges perfect for relaxation and sunbathing, there is something for everyone to revel in.
The pièce de résistance of this site is the breathtaking cascading waterfall, which is formed by the 90-mile-long Smith River. Originating from the north of Drain, traversing through the picturesque mountains of the Coast Range, and eventually merging with the Umpqua River just 7 miles away from the Pacific Ocean, the Smith River is a true marvel of nature.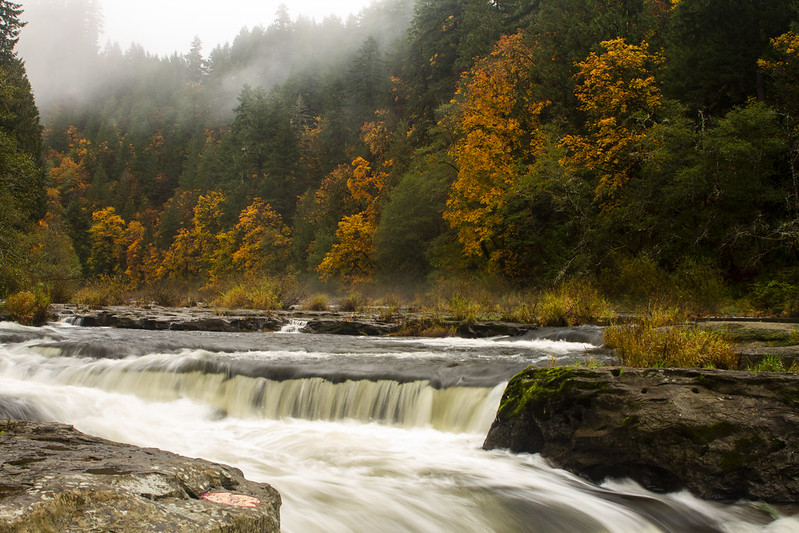 The Allure of Smith River: All the Activities!
Swimming at Smith River Falls Recreation Site
Similar to its coastal counterparts, the Smith River quickly warms up during the summer season, making it an ideal spot for a refreshing dip. As the sun reaches its zenith, the water becomes comfortably inviting, beckoning swimmers to immerse themselves in its cool embrace.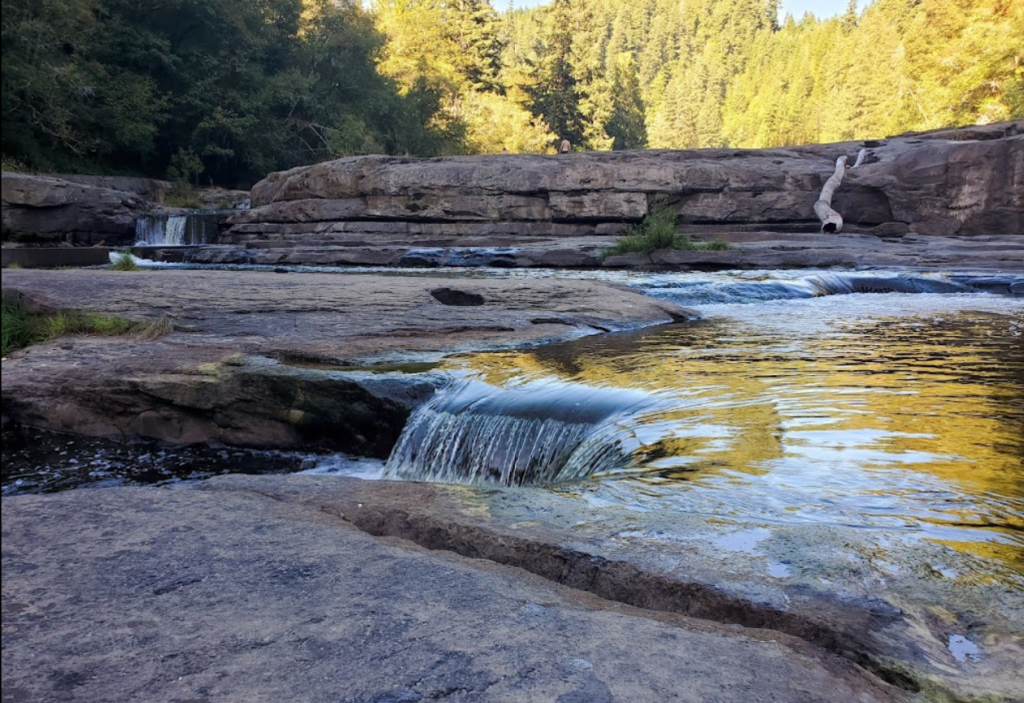 As the sunlight filters through the towering trees, illuminating the river's azure waters, the Smith River presents an idyllic setting for a refreshing swim. With its inviting pools and tranquil currents, it's no wonder that this river has become a favorite destination for swimmers seeking a serene escape from the summer heat. The clarity of the water allows swimmers to marvel at the vibrant underwater world, where glimpses of rainbow-colored fish and smooth river rocks create a mesmerizing experience. However, it's crucial to prioritize safety while enjoying the river's delights.
The 10-foot cascading waterfall creates a perfect backdrop for swimmers in the natural rock pools when the water level is low.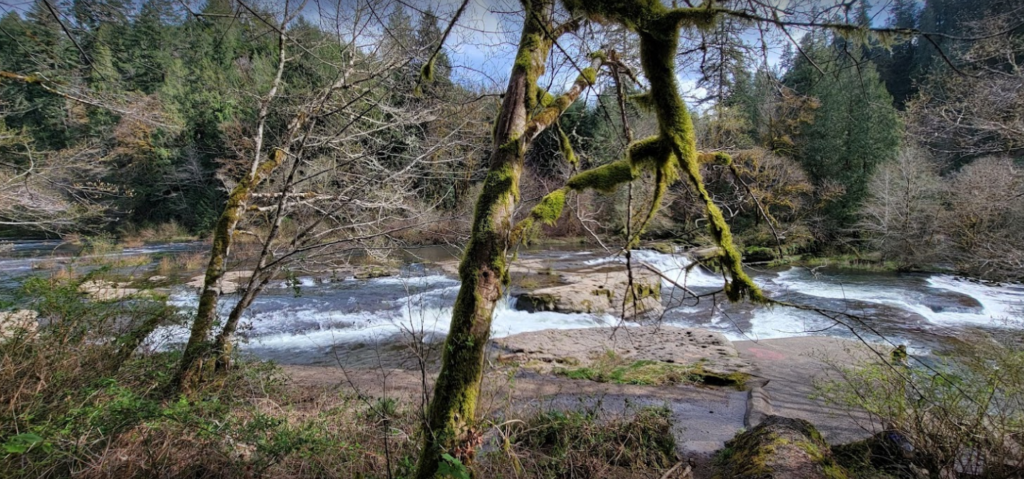 For the adventurous souls seeking an adrenaline rush, the area around the waterfall features rock formations that allow for thrilling jumps into the deep pools below. Alongside the pools and around the waterfall, you'll find flat rock ledges that provide the perfect place to relax, bask in the sun, and soak up the natural splendor. These ledges offer a tranquil setting where swimmers can unwind, enjoy a picnic, or simply take in the awe-inspiring views of the waterfall and its surroundings.
Safety First: Tips for Swimming:
Always swim with a buddy: It's safer and more enjoyable to have someone by your side while exploring the river.
Be mindful of currents: Though the Smith River typically offers gentle currents, it's important to be aware of your surroundings and avoid deeper sections or areas with stronger currents.
Stay within your comfort zone: Only venture as far as your swimming abilities allow, and never underestimate the power of water even in seemingly calm areas.
Wear appropriate gear: Utilize life jackets or flotation devices, especially if you're not a confident swimmer.
Respect wildlife and vegetation: Admire the river's natural inhabitants from a distance and avoid disturbing their habitats.
Fishing the Smith River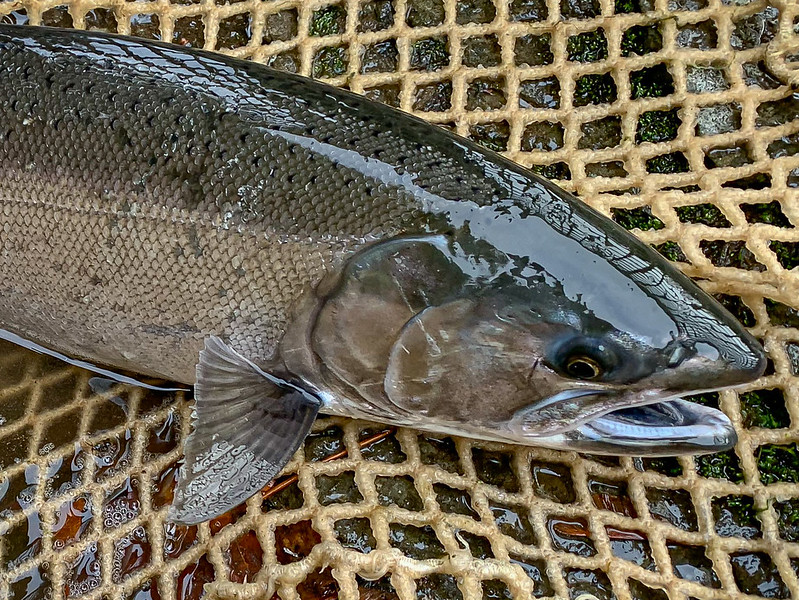 The fishery of the North Fork Smith River, a reflection of typical Pacific coastal systems, is home to a diverse population of trout and salmon. Within this captivating ecosystem, winter steelhead and sea-run cutthroat trout reign as prominent species, with good runs of coho, and fall chinook. Notably, the North Fork encompasses a vital span of approximately seven miles, boasting near-pristine spawning and rearing habitat for steelhead. This stretch of the river plays a significant role in supplying the high-quality water that sustains the thriving anadromous fishery of the Smith River.
Camping at Smith River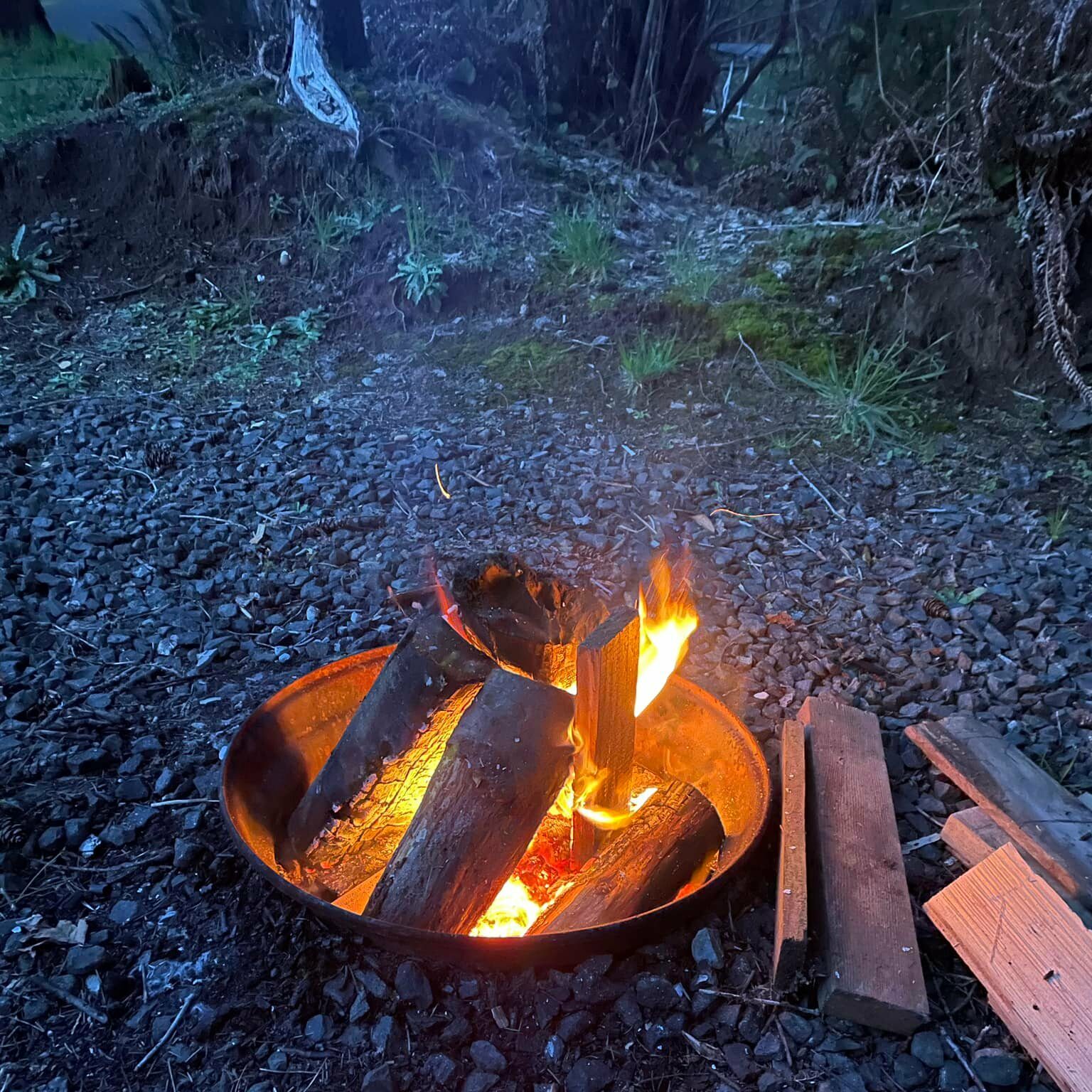 Immerse yourself in the tranquility of the Smith River area by spending the night under the stars. Camping enthusiasts will find two options for campsites nestled amidst ancient trees and lush meadows. Whether you prefer rustic tent camping or the comforts of an RV, there are options to suit every preference. Take the time to disconnect from the modern world and reconnect with nature as you gather around a crackling campfire, swap stories, and enjoy the peaceful ambiance of the surrounding wilderness.
Smith River Campground
A fairly new site with views of the river, Smith River Campground has many convenient amenities for your camping trip, including trailer/RV spots, public toilets, fire pits, picnic tables, ice, propane, and showers. Pets are most definitely welcome!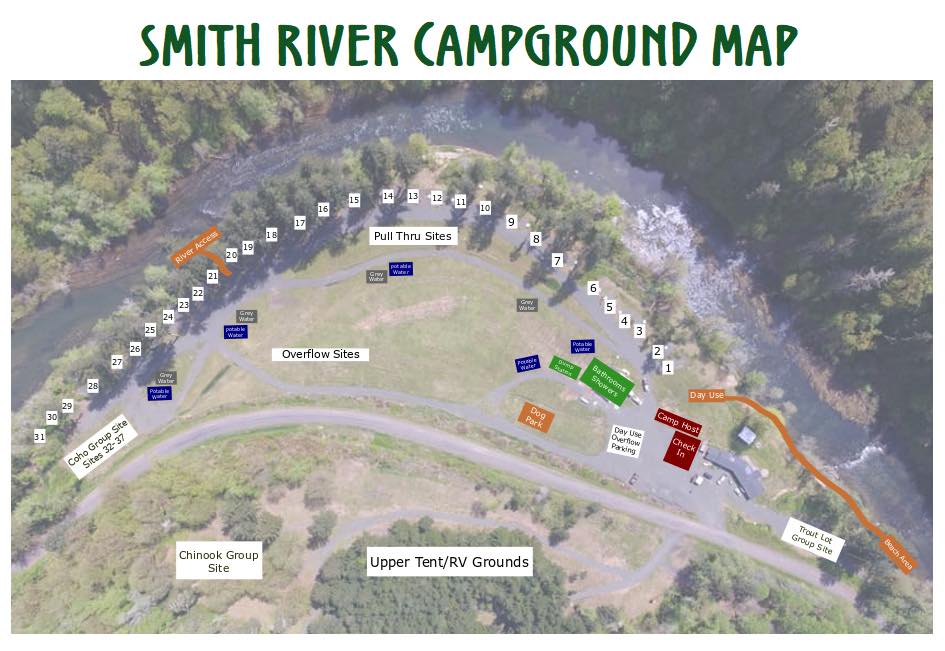 The campground is located at:
28593 Lower Smith River Rd
Reedsport, Oregon
Be sure to give them a call at (541)-319-8200 for reservation information, or visit their Facebook Page.
Smith River Falls Campground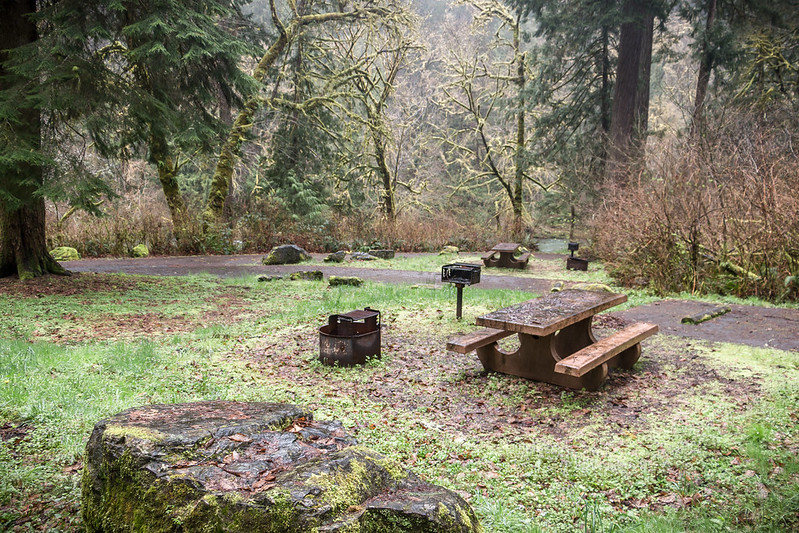 If you prefer a more primitive camping experience, the Bureau of Land Management maintains 10 dispersed campsites that are free for use on a first-come first-serve basis. Smith River Falls Campground is open from Memorial Day through September 30 and contains a Universal Access restroom, firepits, picnic tables, and a boat launch. No potable water is available, but if you enjoy the peace of old-growth forests and an immersive, natural experience, this site may just be for you.
For more information, visit the official BLM website, or call (541)-756-0100.
Leave No Trace: Preserving the Pristine Beauty:
To ensure that the Smith River remains a pristine oasis for generations to come, it's essential to practice Leave No Trace principles. Here are a few guidelines to follow during your visit:
Pack it in, pack it out: Dispose of all waste properly and carry out everything you bring with you.
Respect the flora and fauna: Refrain from picking flowers or disturbing wildlife. Preserve the natural beauty by leaving everything as you found it.
Use established campsites: Avoid setting up camps in undesignated areas to protect fragile ecosystems.
Minimize campfire impact: Follow fire regulations and guidelines, use existing fire rings, and be mindful of the environment while enjoying campfires.