Welcome to the captivating world of Newport, Oregon, a coastal gem that is a mecca for lovers of nature, history, and the uniquely relaxed culture of the Pacific Northwest. Nestled between the sprawling Yaquina Bay and the rugged Pacific Ocean, Newport is a town that effortlessly enthralls its visitors. Begin your journey at the iconic Yaquina Head Lighthouse, standing tall as a beacon of history and offering breathtaking vistas of the sea. Next, explore the wonders beneath the waves at the Oregon Coast Aquarium, home to an array of marine life, from playful sea otters to awe-inspiring giant octopuses.
RELATED: Newport, Oregon – Fun Things To Do, Best Beaches, Where to Eat
Sign up for monthly emails full of local travel inspiration and fun trip ideas. In each newsletter we'll share upcoming events, new things to do, hot dining spots and great travel ideas.
Dive into the local culture at the historic Bayfront district, lined with vibrant art galleries, seafood restaurants serving the day's fresh catch, and quirky shops filled with local crafts. One visit to Newport is never enough; it is the enchanting allure of the stunning coastline, the enriching local attractions, and the town's hospitable charm that continue to make it one of Oregon's most popular seaside destinations.
One particular restaurant I had a chance to visit recently is Pacific Kitchen, a popular oceanside joint in in Newport's historic Nye Beach district. We were meeting with family, and grabbed a table on their outside deck.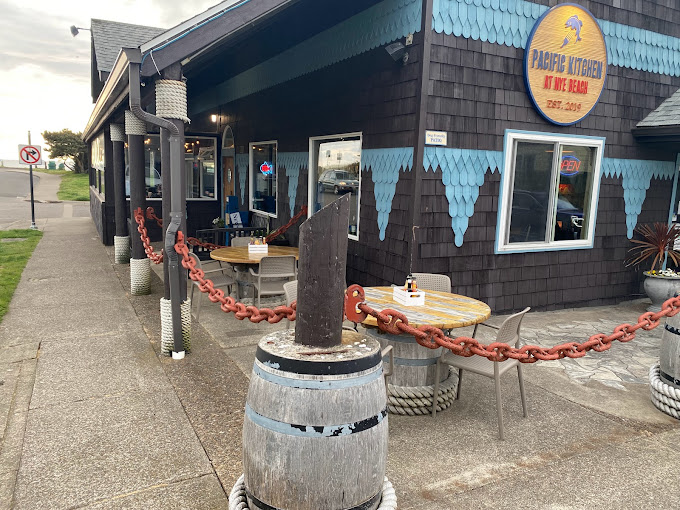 Summers are my favorite on the Oregon coast, and dining outdoors worked out perfectly for our visit. I must say, the calamari we ordered as an appetizer was exquisite! I'm not totally sure what their sauce is that was paired with the dish, but it was very tasty and complimented the calamari well. Their calamari is lightly breaded and then fried until golden.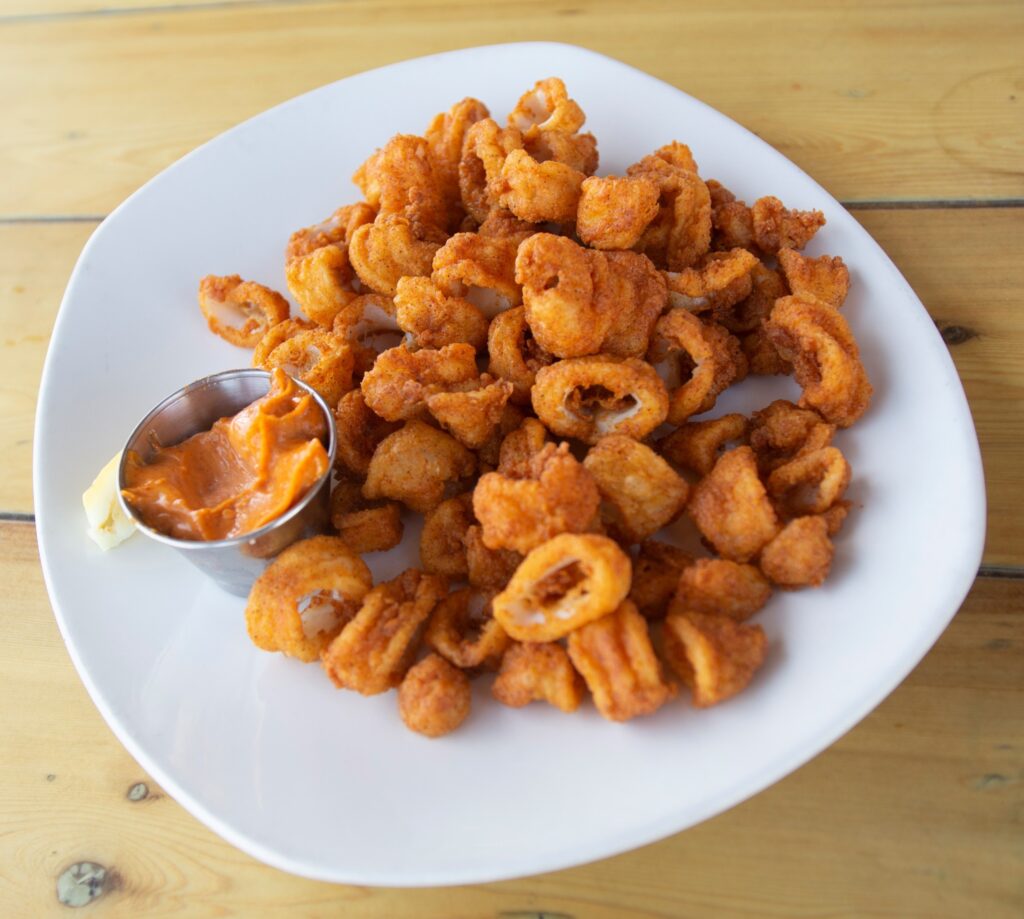 While my son and I tried their delicious burger with fries, there is so much more to order here. You better bring an appetite, as this grass-fed juicy burger boasts a whopping half pound of meat!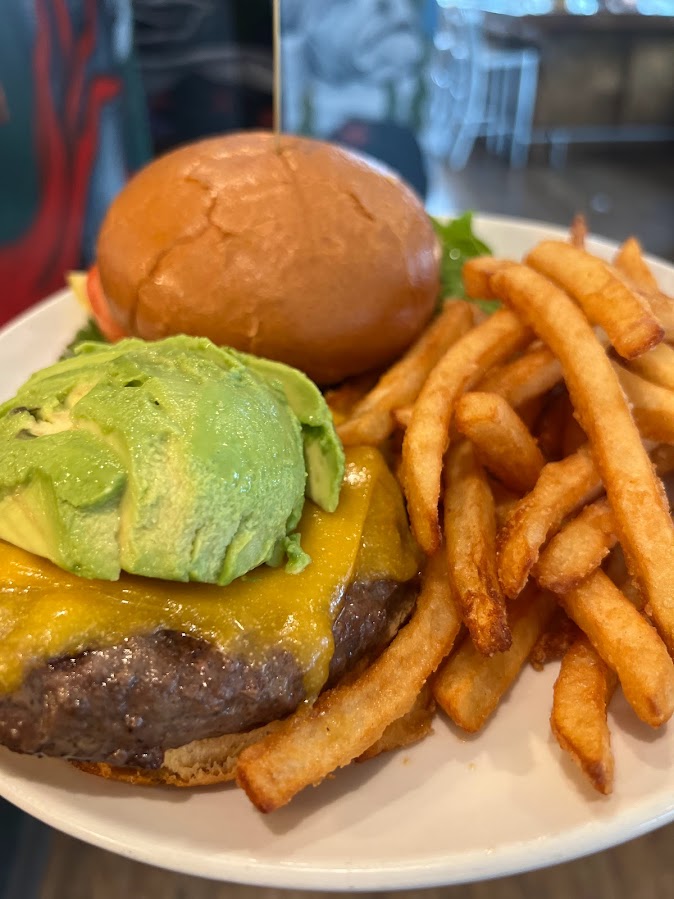 Also worth mentioning is their mouthwatering sliders, which my daughter tried.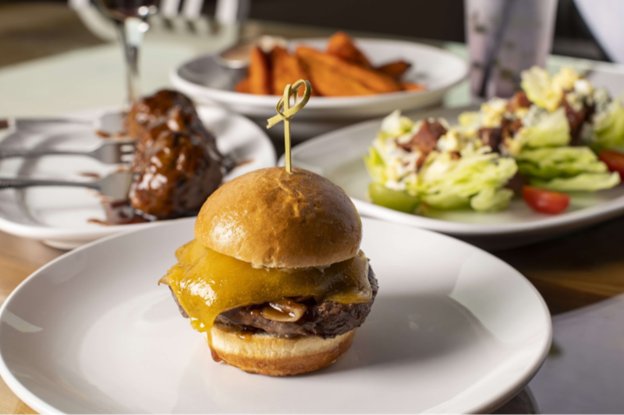 The menu at Pacific Kitchen is a testament to the region's thriving seafood scene. Start your culinary journey with a bowl of their Classic Clam Chowder, a heart-warming concoction of tender clams, potatoes, and cream, promising the quintessential taste of Newport's culinary heritage.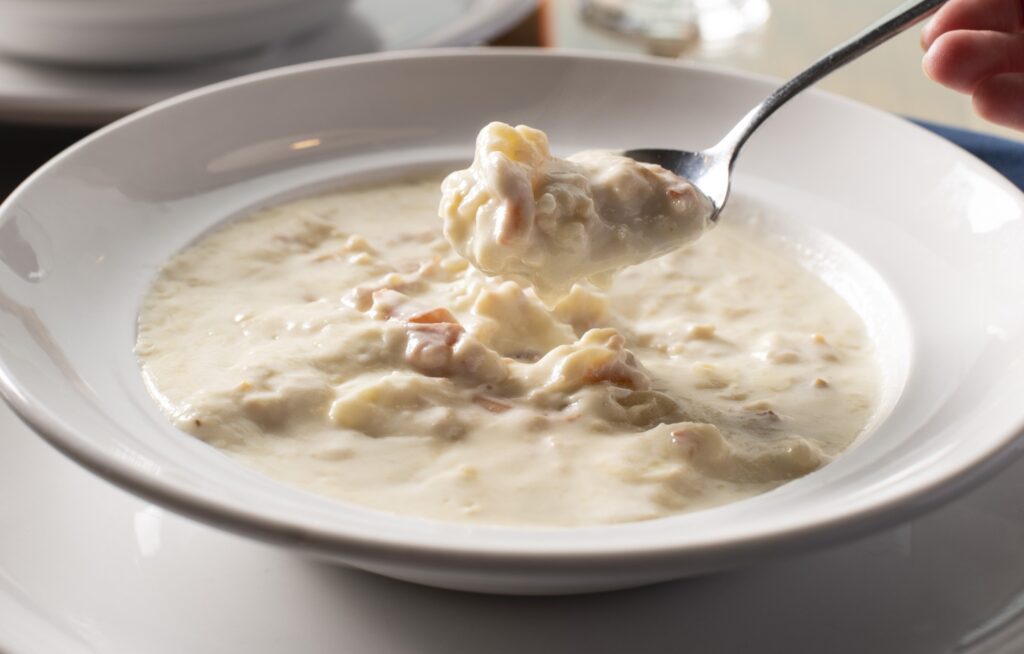 The main course offerings showcase a range of delicacies harvested from both sea and land. Seafood enthusiasts will swoon over the Dungeness Crab Cake, filled with succulent crab meat and served with a refreshing cucumber dill salad. Or indulge in the sumptuous Seared Scallops, seasoned to perfection and accompanied by bacon risotto and seasonal vegetables — an orchestration of flavors that is sure to please the palate. Feast your eyes on this scrumptious tuna melt with fries.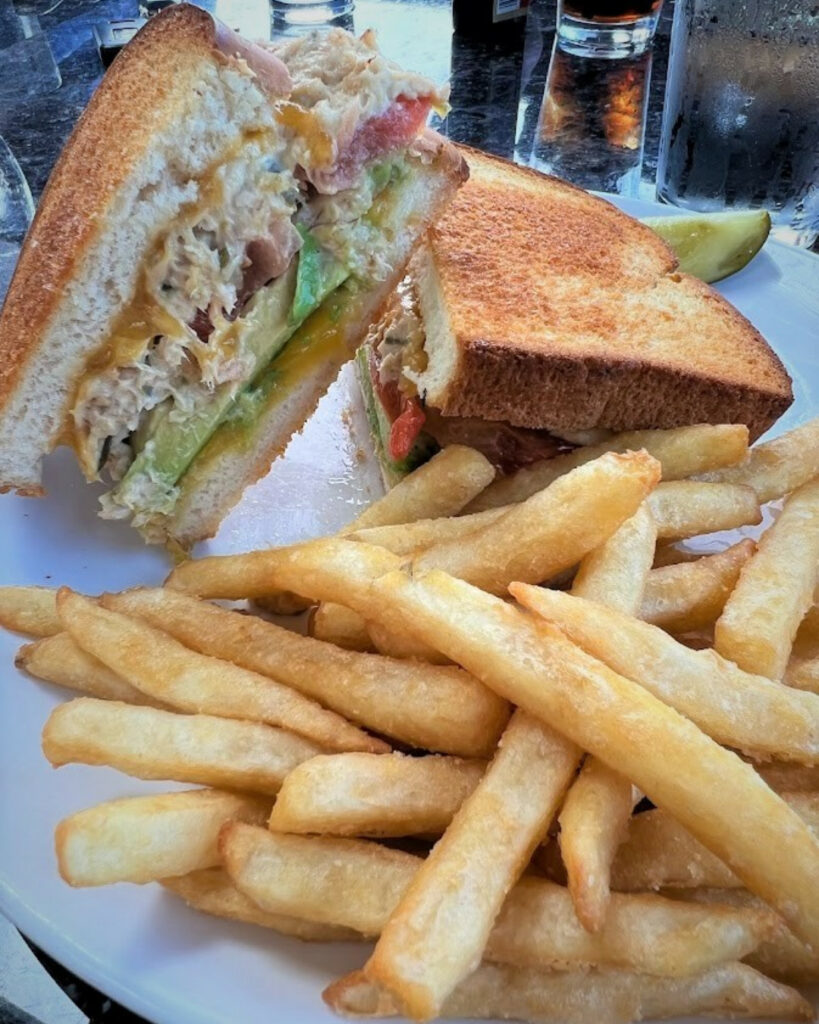 Pacific Kitchen has an excellent selection of pasta as well, such as their shrimp pasta dish.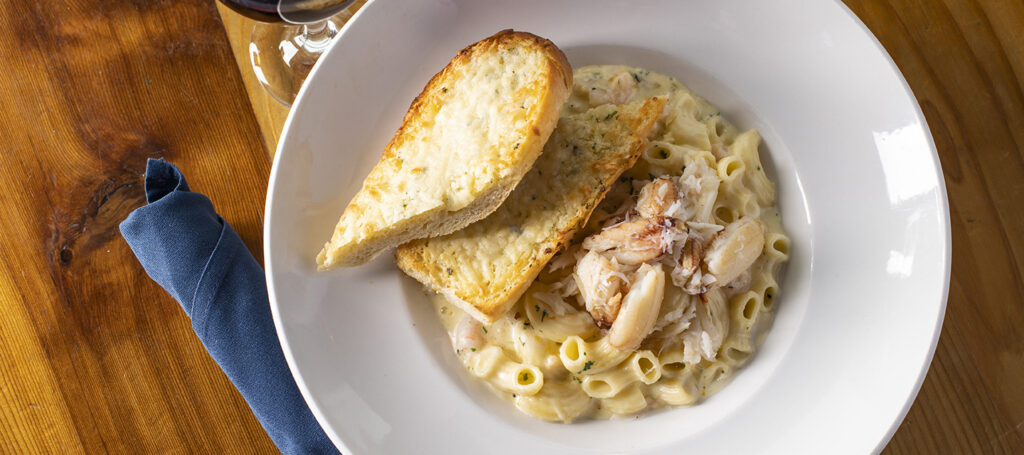 Want to keep it simple? You can't go wrong with some fish and chips.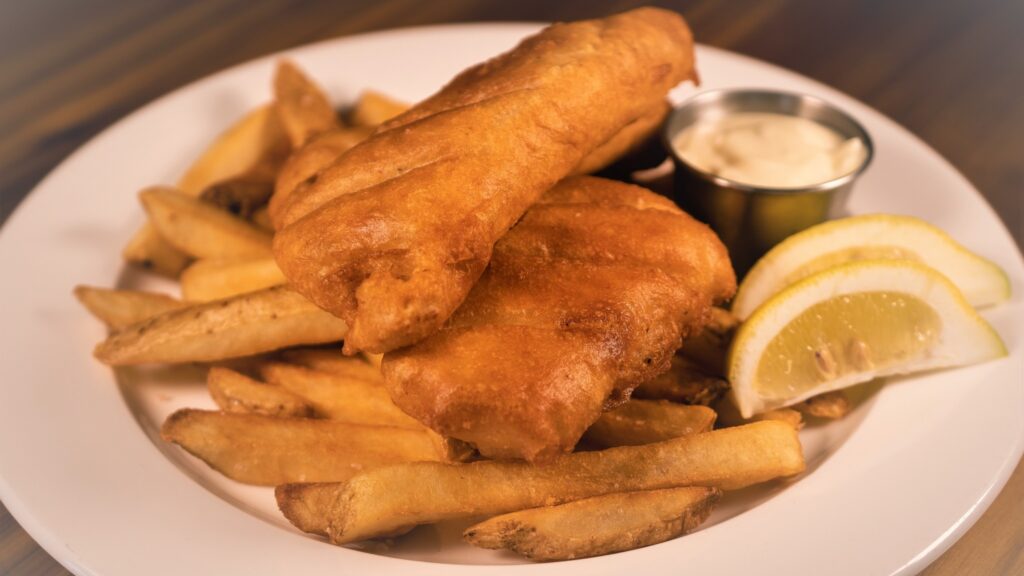 For something on the lighter side, their Marionberry Chicken Salad, which was recently added to their menu, is sure to please.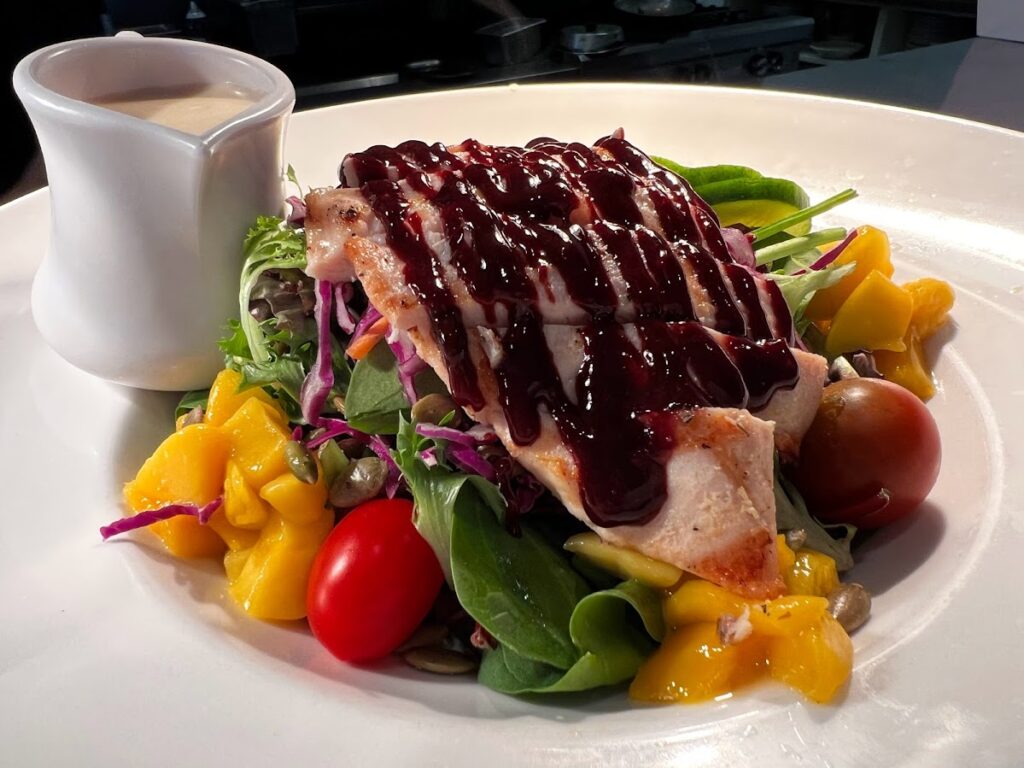 For those who prefer the sizzle of a perfect steak, the Grilled Ribeye is a must-try, accompanied by horseradish mashed potatoes, seasonal vegetables, and a rich house steak sauce that will leave you savoring every bite. Also worth a mention is their mouthwatering flatiron steak.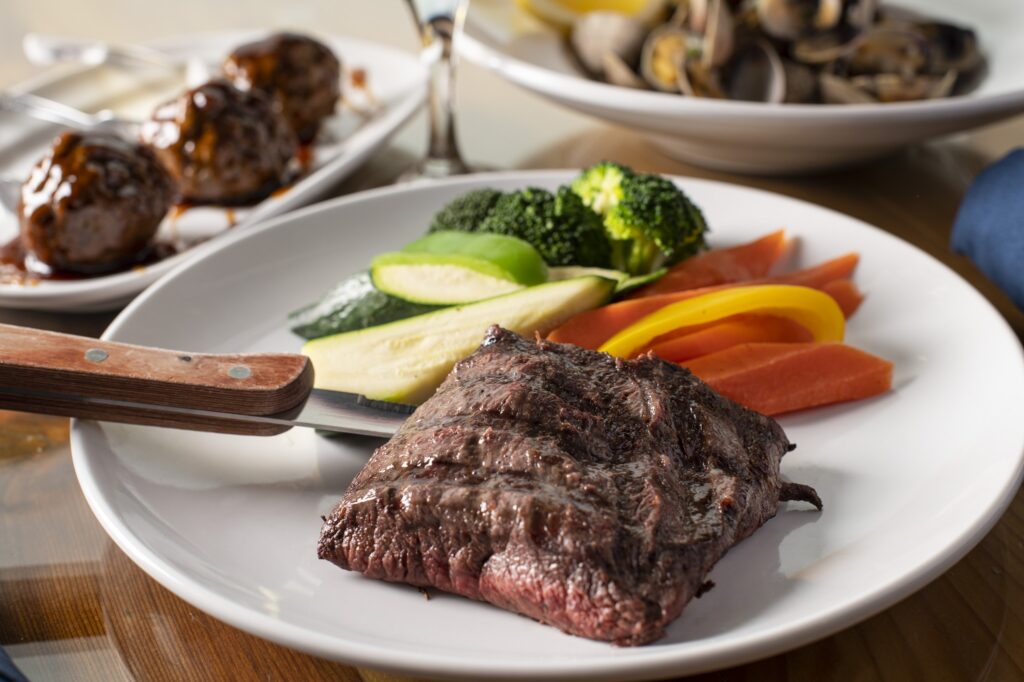 The sweet potato fries are also a favorite at Pacific Kitchen.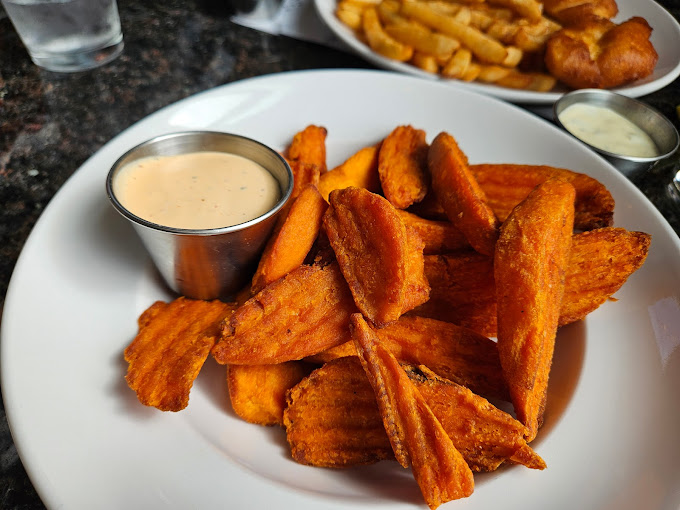 The joy of dining at Pacific Kitchen extends beyond the savory dishes to an alluring selection of desserts. The Caramel Apple Bread Pudding, a heavenly creation of Granny Smith apples, rich caramel sauce, and creamy vanilla ice cream, offers a sweet ending that is not to be missed. The chocolate lava cake, a decadent blend of rich chocolate cake, molten chocolate center, and vanilla bean ice cream, is as amazing as it looks.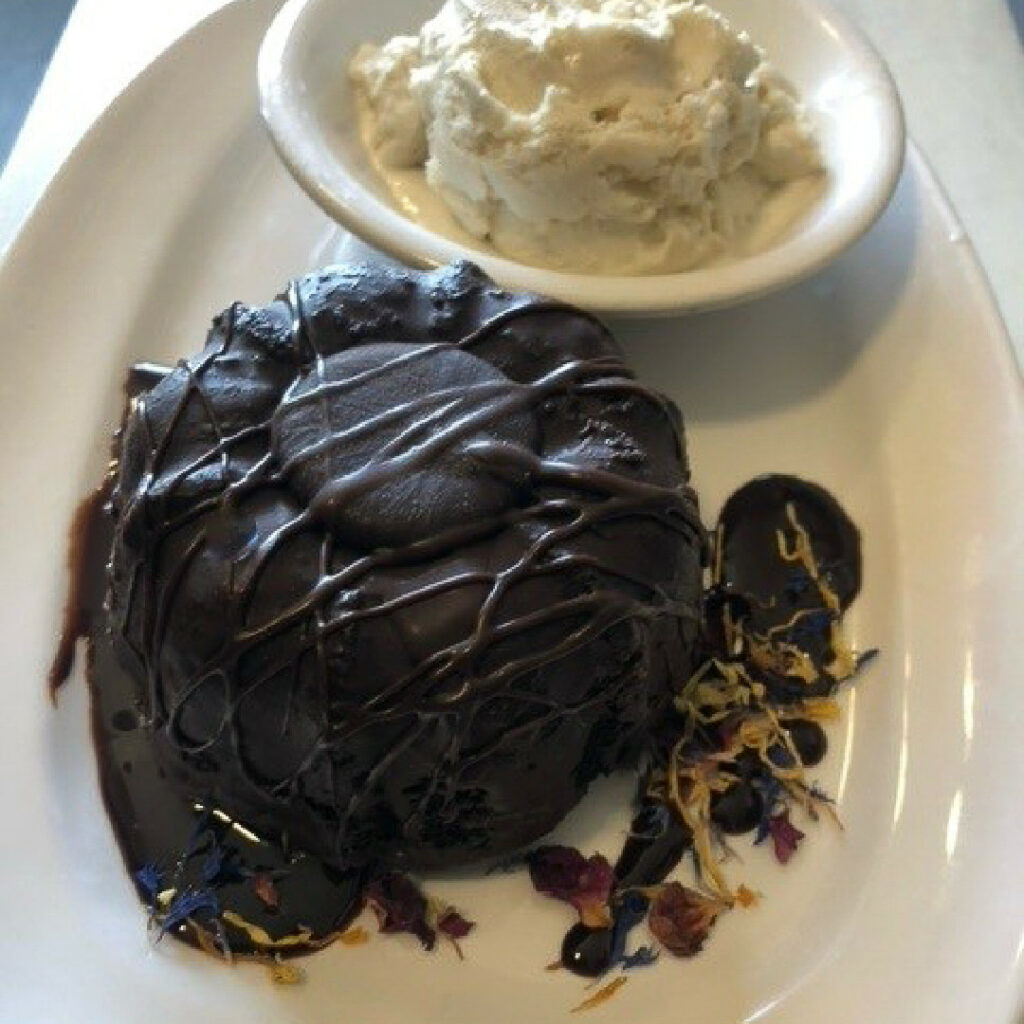 More of a cheesecake lover? Sink your teeth into their decadent blueberry white chocolate cheesecake.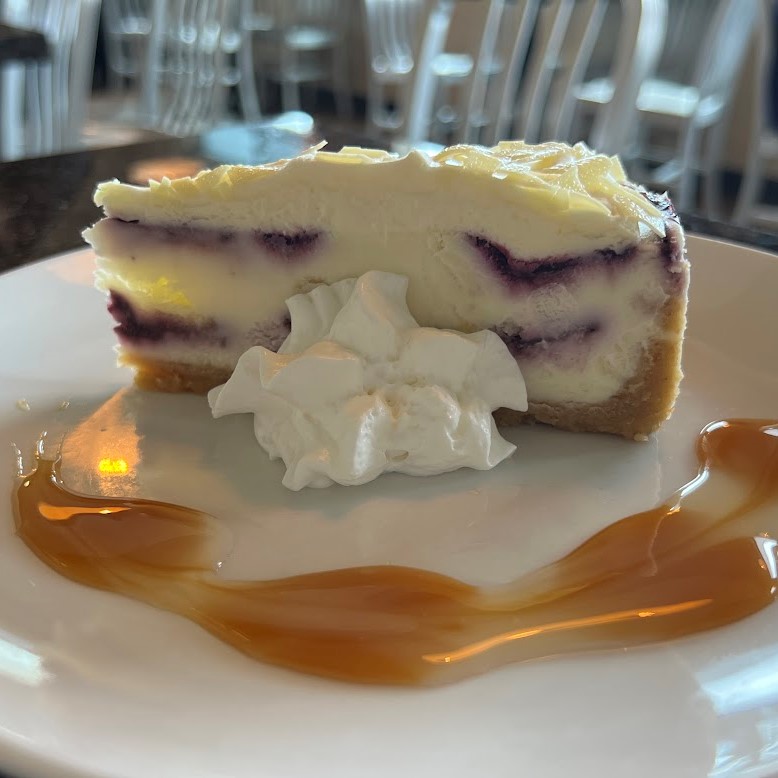 But it's not just the food that sets Pacific Kitchen apart. The restaurant boasts an extensive wine list, featuring local Oregon labels and international classics, expertly chosen to enhance your dining experience.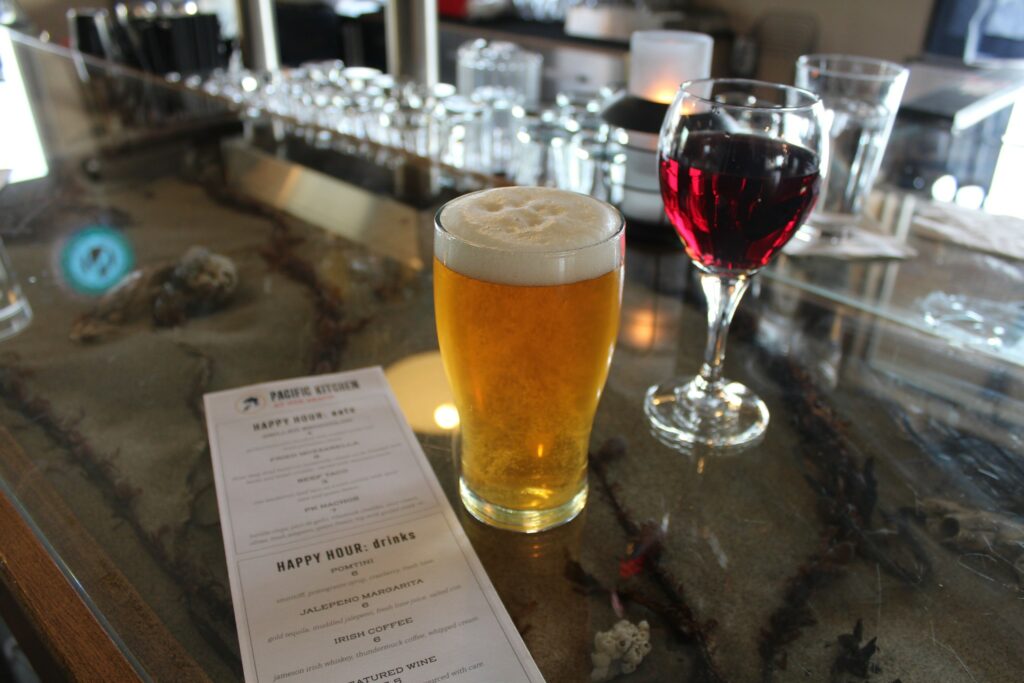 While we did not dine indoors, the inside was quite nice and relaxing.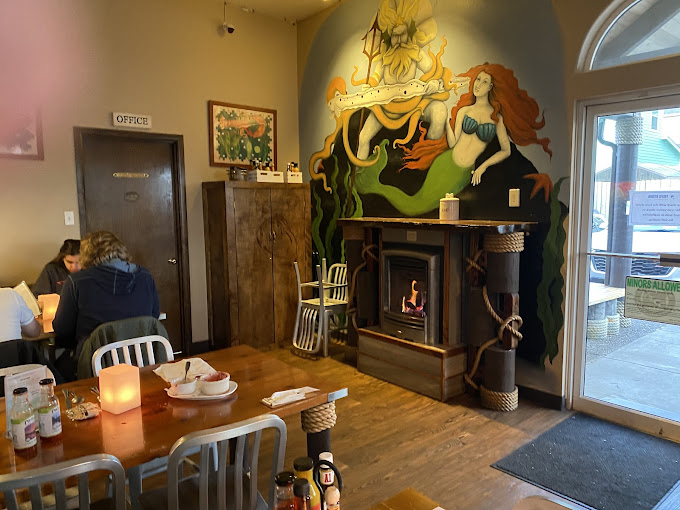 The atmosphere was warm and inviting, and I loved their murals on the walls.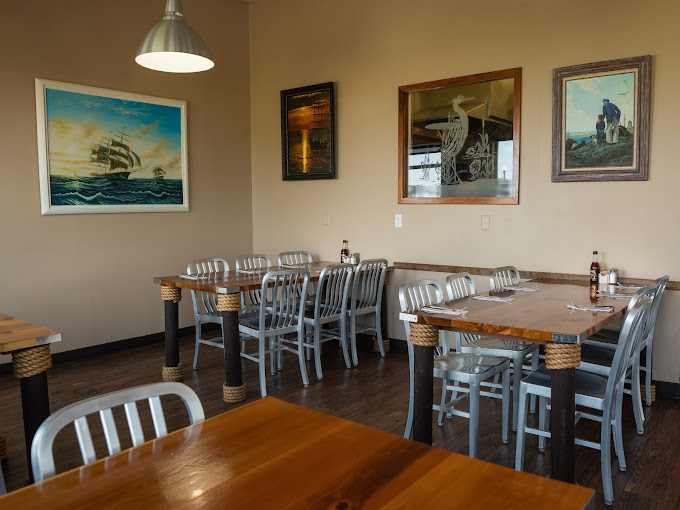 The impeccable service, combined with the stunning views and a menu bursting with fresh, local ingredients, make Pacific Kitchen more than just a restaurant. It's a culinary journey that brings together the flavors of the Oregon coast in a uniquely satisfying way.
Next time you find yourself in Newport, make sure to reserve a table at Pacific Kitchen. Savor the ambiance, the food, the wine, and most importantly, the joy of a meal cooked with passion and served with love.
Contact info
Address: 740 W Olive St. , Newport, OR, United States, Oregon
Phone: (541) 264-8672
Official site: pacifickitchenatnyebeach.com
Check out their Facebook page for the latest updates!